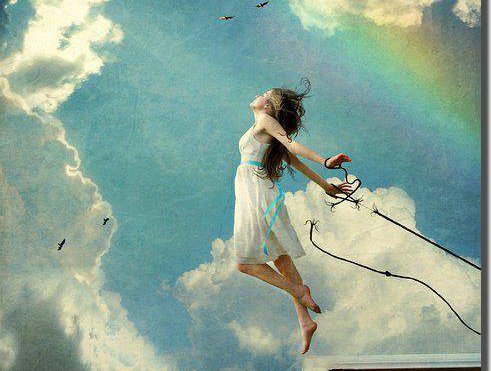 Maybe better title to this story is "The Energetic Ties That Bind".
Subtitle: Crash Course on Energy in our Holistic Wellness.
I want to share a variety of views of how we have capabilities outside of our five physical senses.  To tune into our full capability will enhance us and in turn the world around us.  I see so much of the world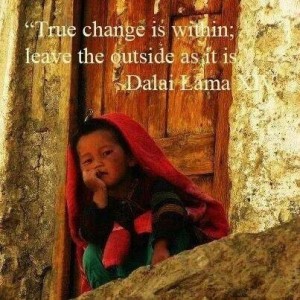 focusing outside of themselves when I strongly believe, most people are doing it backwards.  You must start at the level of the individual.

The summer of 2011. It was the start of a journey that continues to this day. My parenting partner had moved out of the shared home April 2011. Truth is stranger than fiction because is was December 2009 when I informed him, "I want a divorce". He had requested a year to give it one last try.
What is a day, a week, a month, a year in the grand scheme of things?
I believe every relationship can be transformed so giving this request fit into my belief system. By September 2010, September 16 to be precise, I was sure. The marriage was a no-go. I move into the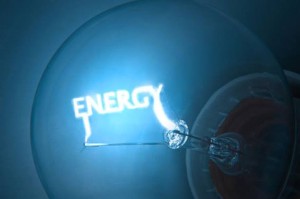 basement guest room, for only one night as he was adamant that it should be him in the basement. Ok. Whatever. Was a tough stretch those last seven months sharing a home but not a marriage. I would not recommend it. Playing the banjo, started January 2010,maintained my sanity. I took lessons and practiced a lot during those months. Fun coping strategy! 
You Are My Sunshine by Yours Truly  Don't worry.  I do not break out into vocals or anything.

So once our living arrangements were a more authentic reflection of our relationship, I reveled in the new-found freedom. A fresh start.  What did I want to do with my time? I was seeking truth. I studied Philosophers. One of my favorite quotes:
The heart has its reasons, which reason knows not. Blaise Pascal
Summarized my marriage ending in a nutshell. It always surprised me that everyone seemed to need to understand what happened. You know I have a longer version but I do not like to tell a story unless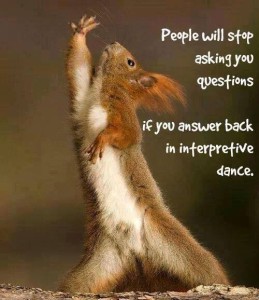 I believe it serves the highest good. It did not take me too long to realize, "too bad, you don't need to know". I remember when I had that same urge each time I heard of a marriage ending. It was because we all want to know how to protect our own marriages. Especially if you hold the idea that marriage is for life. We become a little hypervigilant when we see others choosing to ignore our B.S. – Belief System. I now realize that I do not have to answer every question posed. I felt it quite obtrusive when I first separated from my marriage partner. Live and let live.
Hanging out on those philosophy websites, one runs into other websites hoping to educate you on deep spiritual and metaphysical matters. I got connected to an Energy Intuitive named Christie Marie Sheldon. She recommended a book called "Power Versus Force". I loved that book!  Still do. I was so excited after reading it that I bought four additional copies to give out. Yes, I was one of those. Ha ha. Not anymore. I understand now that we all have our journeys, each going in the perfect direction for us. I no longer have the same drive to push stuff on people but try to respond if there seems a resonance. I even gave one to my Psychiatrist. A copy that a friend had returned. It did nothing for her. OK, Not her journey. Absolutely fine.  My Acupuncturist admitted that the book was too left brain for her. I continue to refer to the Scale Of Consciousness. I want to share its bare bones here.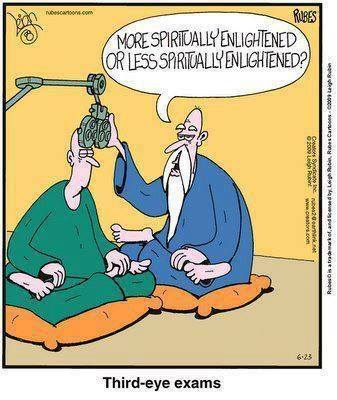 | | |
| --- | --- |
| Level | Log |
|   |   |
| Enlightenment | 700-1000 |
| Peace | 600 |
| Joy | 540 |
| Love | 500 |
| Reason | 400 |
| Acceptance | 350 |
| | |
| --- | --- |
| Willingness | 310 |
| Neutrality | 250 |
| Courage | 200 |
| Pride | 175 |
| Anger | 150 |
| Desire | 125 |
| Fear | 100 |
| Grief | 75 |
| Apathy | 50 |
| Guilt | 30 |
| Shame | 20 |
I resonated strongly with the book's information.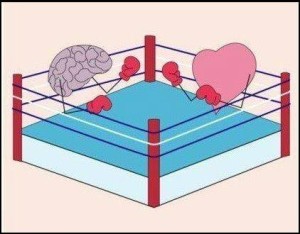 The more we understand our differences, the better we will cope with them.  Solutions to conflict will be within easier grasp.

I think to my own experiences of mania. My hypothesis is that it is Joy, vibrating at 540. Freaks out the people vibrating at lower levels.  Many professionals are vibrating at 300-499 but working in systems that were developed long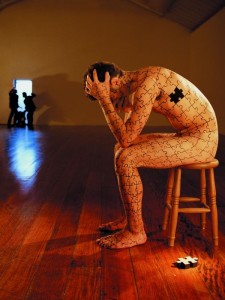 ago when the collective vibration was lower. They know things are not optimal but make the best of it. Beautiful people we are. David Hawkins mentions in his book that 499 is a ceiling for prior generations.  Enlightened exceptions do dot the history books.  Jesus Christ, ever heard of him?  Mother Theresa?  Dalai Lama?  I don't really know.  Just guessing.  Einstein is felt to have been vibrating at 499 along with many other great minds. To break through that ceiling, keep in mind this is a logarithmic scale, and hit 500 requires some shifting and letting go that is not for the fainthearted. The logical mind will never let you go there. You have to lose your mind to get there. Aka go crazy. I include this fun little clip I ran into weeks ago.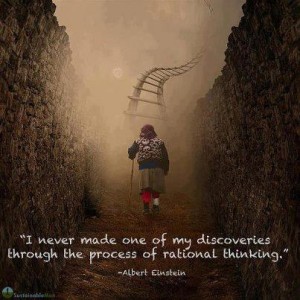 It is PewDie Pie, the most subscribed You Tube Channel host with 26 million subscribers, doing his Victory Dance on a ten minute loop. To me this is the quickest analogy to where we find ourselves in all major systems on this planet right now. We are stuck in a loop in most of our systems. Not recognizing this important puzzle piece of energy and energetic vibration, we may never find the solution to get out of the loop.
As shared in my story, "It's All Fun and Games", my reflection upon the experience of being injected with Haldol saw that the caregivers feared me. Yet I was nothing to fear.  Why could they not see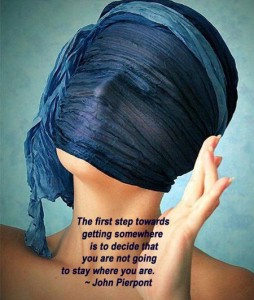 that?  The Mental Health System does not know how to stratify their patients. I was vibrating with joy and they were treating me as if I was vibrating at 150 in Anger.  A wave of anger had flowed through me but was no longer present after my therapeutic rant. I was lost in translation because they did not know how to assess me.  Outside of their paradigm.  Remedy:  unlearn, open your mind, educate and understand with this new variable:  energetic vibration.  System would benefit from Energy Intuitives as part of the team.

Back to Christie Marie Sheldon of loveorabove.com. She developed what she calls a Spiritual Toolkit. Her material resonated with me so I lightheartedly played around. Once I heard about the concept of energetic cords connecting people, I was convinced an energetic cord ran from the back of my neck to my parenting partner's neck. Her advice: cut the cord. OK.
Ascended Relationships website author, Gustavo Castener describes cords of attachment as energy structures between two people that cause patterns from the past to continue to the present moment.
Not too ceremoniously, I just proceeded to cut the cord. No hesitation. If something feels or sounds right, I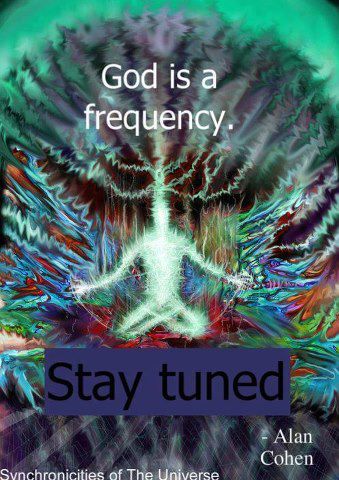 trust that. I followed her guided step by step instructions. The main idea is that we all have the power. We just focus our intention, use our imagination and viola!
Christie asked what instrument we would imagine being required. I fantastically saw a large saber shaped sword with a glowing light blade:  Star wars meets Aladdin. I dramatically hacked the cord. That sounds kind of violent doesn't it? I was determined but not really violent. I was instructed to follow the cord and heal it up at its insertion with the other person. I discovered within one day that my buddy was suffering with extreme neck pain, sounded neurological, that kept him awake the same night as my ceremony. Likely my healing was not done effectively.  You think?  My Spiritual Advisor/Therapist wondered if I could have asked permission first.  She said likely I would have received permission from his higher self but it might have taken a few times requesting. I am not sure I would have taken no for an answer, but it was sound advice. My buddy's neck pain onset was a strange coincidence. He had no prior neck problems. No sporting or physical causes. He expressed worry out loud that maybe he was having a heart attack. I asked him, "really?" –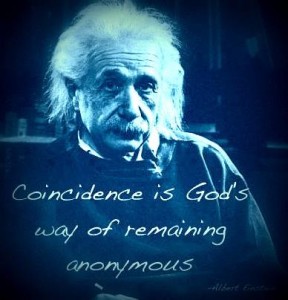 seemed unlikely to me. I waited a few days. It was not settling. I very simply told him about my cutting of the energetic cord. It seemed no coincidence. He did not say too much. He ended up ordering himself an emergency MRI – which of course did not show any significant problems.  Somehow it was done the next day. So crazy. Most people in our health system would wait weeks to months for even an urgent MRI. I shared this story with Christie when I met her at a conference November 2011. She was tickled to hear feedback about her teachings.

One of my closest friends, Jody is also an Energetic Intuitive. I have done a handful of sessions with her addressing specific concerns since we met in September 2012.  I cut another cord from my parenting partner with Jody's help long after my solo adventure. It was attached just left of the solar plexus area. Seemed without incident this time although I was not forthright with my buddy so who knows.
In early May 2014, Jody just notes in conversation that there is another cord to my buddy showing up again. There were three of us together, members of the divorcėe club. We had each continued to cut cords when they came into our awareness to complete the Energetic Divorce often not dealt with in the traditional divorce routine. We are all learning as we go. Unsure how many times this will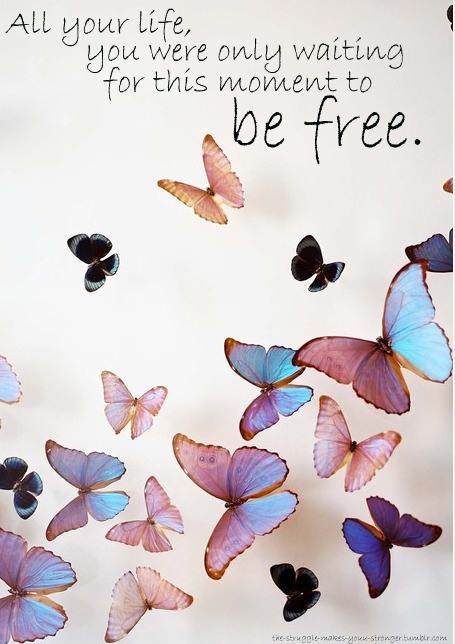 be needed. So Jody and I find a quiet moment. I ask for her help to cut the cord again. As we experience it together we note that we are in instant synchronization, unlike the first time she helped me with a cord. We were both sensing the cords in the same place at the same time. It ended up that four cords were cut that afternoon. One was from the top of my head, left, going to my mom. There was another from my buddy intertwined with one to Norwegian friend #1 coming out of my yoni. I just love saying that word. It is my attempt to use a polite word for Va J J, Oprah Winfrey's favorite euphemism. I could also choose to say base Chakra. Not expecting Mr. Europe to turn up down there! The forth was coming out of my solar plexus or third Chakra and connecting to Mr. Norway. I figured those cords were not all that functional. If they are meant to be, they will reform with greater harmony. I was open to freedom in the Mr. Norway department. Let it be what it is.
Apocalyptica sings Not Strong Enough
It is my experience that things are not always what they seem. We do not always understand what holds us back, but it should not stop us from opening our mind to the possibilities. I do not have detailed, conceptual explanations for the energetic ties that bind.  I hope my story can allow you to consider what energetic ties might be binding you. If you do not feel good. It could be the sign that there is something needing to be dealt with. You do not have to understand all the details to deal with it either. Just your intention to release that which does not serve you. Follow your intuitive guidance,  heart's wisdom, when presented with an idea.  It can show up as excitement.  Understanding is optional in my opinion. Who cares if you do not understand.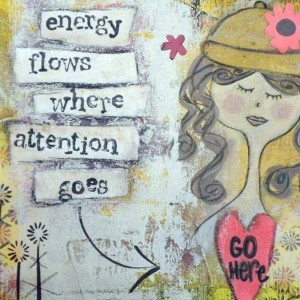 What is important is that you find a way to feel good. The requirement of conceptual understanding can hold you back from your joy and bliss. You can quote me on that… I speak from experience. My experience. I know you will need to speak from your own experience. Get to it!!
Cannot help but smile to myself. My book about nothing. I. Know. Nothing.
….And I am OK with it.  I know what I know when I need to know it:  the definition of abundance.  You may have to let that concept percolate a little bit.

Addendum:
Water Consciousness:  Dr. Masuro Emoto's Study of Water (8 minutes).  I remember being blown away by this years ago.  When a feeling word was taped to a water bottle filled with water, they looked at a drop just as it was crystallizing into ice.  The design differs and is reproducible with varied emotions.  The positive ones are beautiful. This strikes me as a scientific portayal of the energy frequency of a thoughtform or emotion. Also shows how well water transmits energy.  We are essentially bags of water.  Our thoughts and the thoughtforms we are exposed to will influence our physical cells as a result.

The only way to answer the question, "what is love" is by taking the time to love what is. Matt Kahn
Christie Marie Sheldon, an Energy Intuitive, How To Change Your Frequency
I find this 30 minute talk Christie gave in 2010 a nice little introduction to Energy Intuitive work.  She also gives individual advice how to tap into your own intuitive knowing more powerfully.  One of my closest friends, Jody as mentioned previously, shares similar gifts here in Edmonton.  She is a jewel.  I can hook you up.  She is phenomenal!  I do believe we all have this potential to some extent but maybe a little boost is helpful while we align to our fullest potential.  Another hypothesis is that there is a subgroup of people with these gifts that can serve the whole as required.  Or something in between.  Let's find out!
Russell Brand: Awakened Man, 11 minutes

…(living life) through the five senses is delineated, keeping us trapped in a material plane. We think reality is what we can apportion through the limited instrument of the (five) senses. But reality is, of course, far beyond that. …We don't have the correct instruments to receive it so we live primarily in the realm of the (five) senses.
Anything we are describing through science, we describe it through the prism of the five limited senses.
…Daily access to unseen realms of power. Everyone has that, not just me.
Comedians, in my opinion, are fantastic at observing and reflecting back to us the glorious messiness that is a human being.  Russell Brand has gained a lot of respect for his observations of consciousness.  Completely outside of this story/compilation is a link to Russell Brand's Messiah Complex show, 1 hour 40 minutes, if you are looking for entertainment.    

Graham Hancock 10 minute video titled, Shamanism, Aliens & Ayahuasca
Really great choice of words to discuss "supernatural".
Detect other dimensional experiences based on energetic vibration when in altered states of consciousness. 2% of people are able to detect these alternate dimensions without aid. Aids could be sacred plants, music, rhythmic dance, certain sites (electromagnetic energy), etc.
Shamans believe that the supernatural realms are intertwined with our present reality at all times whether we are consciously aware of it or not. Western society diminish the supernatural, deride it, because we cannot see it, measure it or weigh it.
"The essence of Shamanism is experience and practice. It isn't centuries of so-called knowledge or received wisdom handed down from generation to generation. It isn't a body of texts. It isn't a body of teachings. It's actual direct experience of the supernatural realm attained in deliberately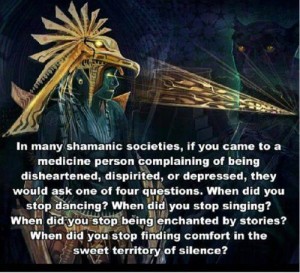 induced altered states of consciousness. The Shaman is not a victim. The Shaman is not like somebody "possessed" by a spirit from the other world. On the contrary, the Shaman is an active player entering the other realm, negotiating and dealing directly with the spirit beings there for the benefit of humanity. In their own cultures, these men and women are primarily healers. That is their predominant role. Very few of them go bad: use the powers that they gain by entering the supernatural realm for evil purposes. You can call those sorcerers.
The vast majority, if we take the case of the Amazon, are curaderos/healers. Their life is very dedicated to their community."
 Facebook Post June 4, 2014.  It is a little long but conceptualizes how important and powerful energy is in our face to face interactions.
I end with a collection of quotes from David R. Hawkins, the author of Power Vs. Force.

"All judgment reveals itself to be self-judgment in the end, and when this is understood a larger comprehension of the nature of life takes its place."

"Thus, if we take responsibility for being the author of our world, we come close to its source where we can correct it."

"At some point, the illusion breaks down and the opening for the start of the spiritual quest commences. The quest turns from without to within and the search for answers begins."

"At first, spiritual purification seems difficult, but eventually, it becomes natural. To consistently choose love, peace, or forgiveness leads one out of the house of mirrors. The joy of God is so exquisite that any sacrifice is worth the effort and seeming pain."

"The human mind is incapable of discerning truth from falsehood."

"Every thought, action, decision or feeling creates an eddy in the interlocking, interbalancing, ever-moving energy fields of life, leaving a permanent record for all of time. This realization can be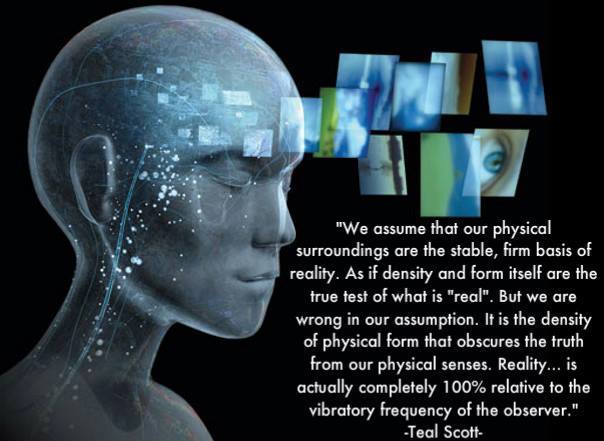 intimidating when it first dawns on us, but it becomes a springboard for rapid evolution."

"Simple kindness to one's self and all that lives is the most powerful transformational force of all."

"At every instant, one is really making a choice between heaven or hell. The cumulative effect of all these choices determines the calibrated level of consciousness and one's karmic and spiritual fate."

"Love is misunderstood to be an emotion; actually, it is a state of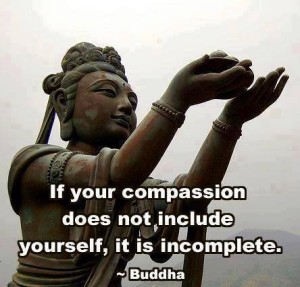 awareness, a way of being in the world, a way of seeing oneself and others."

"Everybody is like a magnet. You attract to yourself reflections of that which you are. If you're friendly then everybody else seems to be friendly too."

"Make a gift of your life and lift all mankind by being kind, considerate, forgiving, and compassionate at all times, in all places, and under all conditions, with everyone as well as yourself. This is the greatest gift anyone can give."
Started long ago, major additions after May 26, 2014
July 26, 2014
Late add:  How To Remove Attachments to Past Relationships.  Another description of the Energetic Ties that Bind.