I like my men like I like my cars….European. – Angèle Beaudoin
That is what I am telling myself … for now, anyway.

I have driven Volvo, Mercedes, BMW and Audi – all good in each their own ways. If you were to ask me right now what is my dream car, it would be a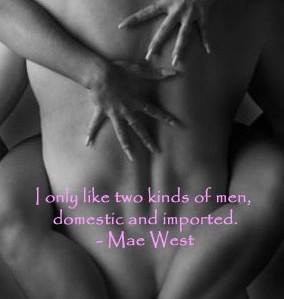 BMW wagon, manual transmission,with a rich deep color … preferably custom – orange is my favorite. A girl can dream right? And…it would be de-badged. That is when you take your hairdryer to the plastic lettering advertising the make and model of the vehicle on the rear and heat the glue so that you can carefully remove the letters. It leaves a nice and clean rear end. Love it! I have enjoyed the treatment on two different vehicles now.Very pleased with the results. Small pleasures…

Will I be so forthright in the man department? Remains to be seen. Let us see how it goes down…
Somehow in my journey back to the single life – 3 years now – the only men to catch my attention have been few and most calling Europe home. Who knew?
I began into this realization after meeting a fine young Norwegian man at a conference in Hawaii, November 2011. There were very few Europeans there but leave it to me to sniff one out. Canada had some representation but the conference attendees were mostly Americans. I try to avoid naming names. If I am unsuccessful, this story can just fit into his legend.
My initial contact with this man caught my attention right away. I was jarred when he plopped into his seat a couple empty chairs down, arriving late to one of the talks. I remarked to myself that this was a huge vibration from what appeared a normal sized guy. There was a speaker who requested we partner up.  Hello Mr. Norway. Fine. There was some sharing. I was to listen to him answer questions related to goals. I echoed back an answer to illustrate I was listening. Instantly, I doubted myself. I asked aloud, "Did you say that?" It was my perception that I read his mind. It was not the words I heard him speak that I answered back.  I was informed that I received an "A"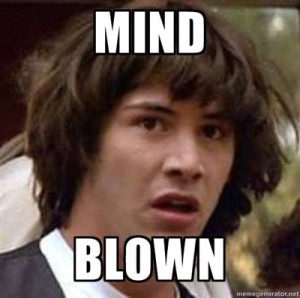 (yeah for me!) and that he usually gives a hug for that. Certainly.  Hug away… That little interaction had me upstairs in my hotel room eating Tarot chips emotionally within minutes – it was lunchtime. I could not even understand when he casually used my first language, "Bon appetit" as we started our lunch break. My brain had short–circuited or something. Confusion starts. Is that a sign of something??  Emotional eating is just not something that I ever do. I took notice of this fact and really wondered what was the big deal. He was just a man. "Who is this guy?", I heard myself asking. I chose to sit several rows behind him in the next session and not take the original seat that would have put me beside this intriguing gentleman. I somehow decided that my hat was now necessary (to hide?) – I laugh at myself. So I was wondering away. "Maybe he is too square for me?" Not sure. As I am assessing things from my further vantage point, I noticed he casually scanned left with his vision. Slowly his face came around and stopped when it had found me. He nodded to acknowledge me. Many rockets went off – huge energetic reaction. It appeared that he was looking for me. I could run but I could not hide. What the hell was this? Dear Lord…
Now I felt like a teenager again. Kiiiind of cool(?).
Conference continued. Sightings regularly but I was not very comfortable in my own skin it would appear (in hindsight). A shame…
One of the final activities was a catamaran ride and then a luau. Hmmmm… Would be nice to have been on the same boat of the three ready for the group. No, let it flow. I was not on Mr. Interesting's boat. But I did find excellent conversation with a Relationship Coach/Author, Susan Bradley.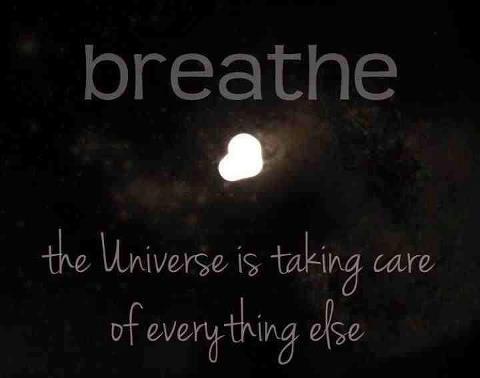 One of the books she wrote is called "How To Be Attractive To The Opposite Sex". She recommended, even if you never read it, just place it out on your coffee table when you bring a date home. He will be turned on by the idea that you have read this book. She was so funny.
Somehow, our conversation finds its way to my recent marital separation. She strongly urged me to give it one last try. I instantly felt no, this did not resonate with me. She challenged me. She whipped out the spiritual special, "We have been put together on this boat for a reason". I quickly responded, "no, this is not the reason". The reason became clear later at the Luau. It turns out she is a flirting expert. OK, now we are talking! Here I was with one of the world's leading experts in flirting. Yes! Sounded perfect to me. She had some advice for another lady and I was all ears. She went so far as to playfully demonstrate the lines for us. It went like this:
Susan approached a nice looking gentleman about her own age: Am I the first woman to flirt with you tonight?  (This must be accompanied by touching the lucky gent as you ask.  Very important!)

Man: Uuuuh, Yes!
Susan: Is there anyone who would be bothered with my flirting with you?
Man: My wife and 4 kids might not appreciate it.
Funny! As we explained that she was the teacher of this technique, he sincerely complimented her. I liked the ring of it and had someone to try it out on right away.
It took a few minutes before I spotted one of the first men -not the very first but that is another story- to catch my eye in 25 years.  That just sounds weird doesn't it? I was pleasantly surprised to see him face to face sitting at a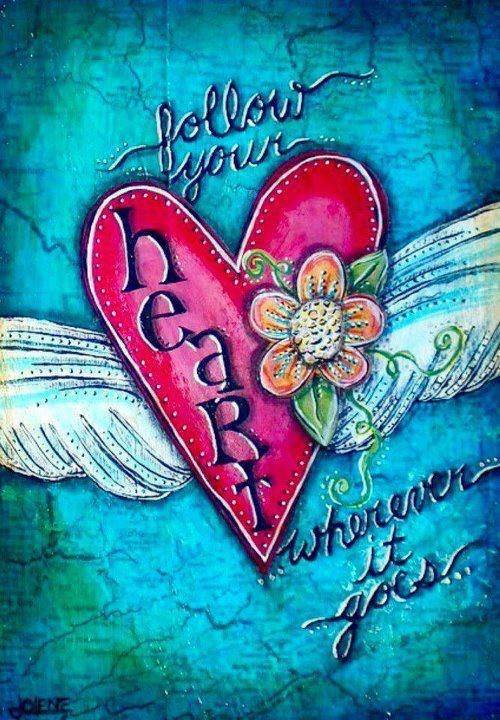 table talking to ….Susan herself. I sat myself right next to him as I listened to him answering Susan's questions. She knew I was looking to flirt with someone specific and was dying to know who. I kept her in suspense until I subtly nodded my head to clarify for her once I sat down. In the next breath she determined that he was single, no kids, never married. Saved me having to ask.  I likely would not have… despite the fact that I wanted to know. It seemed that she was about to deliver the same advice to him as I had just received so I just demonstrated what she had taught me.
His answer to "Am I the first woman to flirt with you tonight?" fingers resting on his forearm: "And the last". Loved that answer!! I had to catch a red-eye after the Luau ended so it was very possible that I was not the last. The way I remembered it was that the answer was followed by putting his arm around my shoulder. Nice. OK, I was planted to that chair despite the fact that it had been reserved by another hopeful lass. The short version of the story is that we enjoyed superficial conversation over dinner with the group. We walked through a buffet together. A few nice compliments were given which I basked in. Somehow, I found myself just out of context comfortable with him. I had my hand on either is leg or arm the entire night. 
The following is an excerpt from an actual letter that I wrote and sent to him months after the original meeting.  I have affectionately titled the letter – over 10 pages long, a euphemism for 19 pages!!- sharing my crazy.  It was funny how I chose to write this small part in the narrator viewpoint – as if it was destined to be shared.  That thought terrified me at the time but I took notice.  It differentiated itself.  I just had the urge to change the style. 
Conversation was pleasant.  I was very comfortable.  Over the course of the meal, I observed myself with my hand on his leg or arm most of the time.  After the sun had set and we were all enjoying the luau show, I found my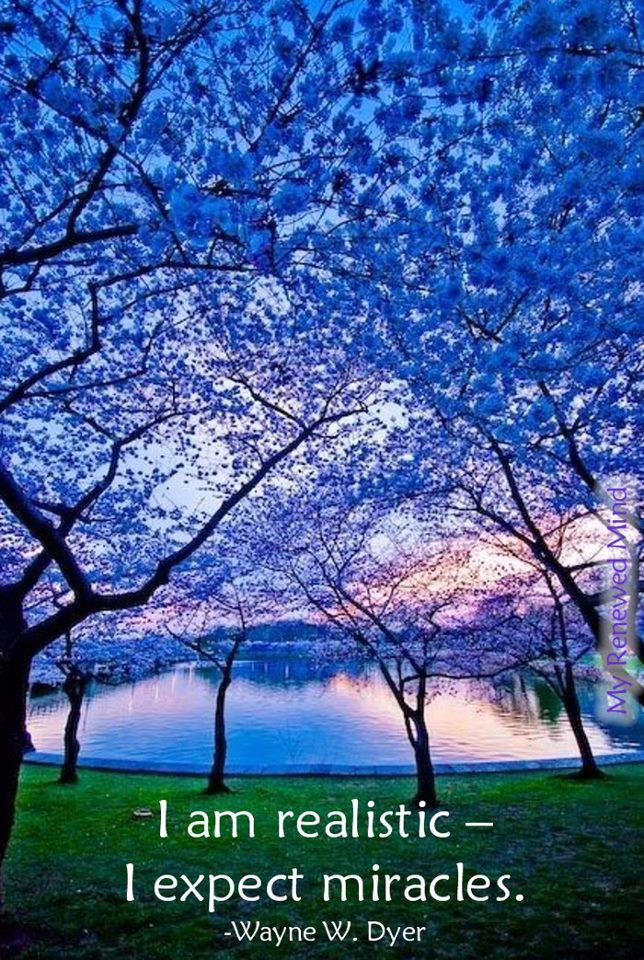 head was resting on his shoulder.  I could not stop myself from getting really comfortable, even humming 'mmmmmmmm' with this proximity.  He did not seem to mind.  It felt so natural.  I mention that "I cannot seem to keep my hands off you".  No answer but body language showed great comfort.  Another woman came along (seemingly a fan).  She asked if he was himself.  "Yes".  Clearly she was taken aback seeing him with me.  She asked if we were together.  A lot of stammering and reaching for words.  I think she landed on "are you with her?"  He answered, "I am now".  Definitely consistent with his live in the now philosophy.  Can this be taken too far?  Here it seemed very appropriate.  A very authentic thing to say.  I was so impressed with how graciously he handled the situation.  I wonder how often this type of thing happens to him?  He kindly got up and gave her a hug – the longer than average style he gives.  I was slightly embarrassed for myself and her.  I could not even look.  I was curious now about the Facebook Page as this seemed the origin of her knowledge of him.  The carriage was about to turn into a pumpkin as I had a flight home to catch.  Everyone was standing to leave.  I was feeling so authentic at that moment.  I then looked at him for almost the first time that night as we had been sitting beside each other.  His eyes were amazing.  They shone.  They sparkled in a way I had never before experienced.  As I looked into them, I was bathed in such a warmth and love.  I was overwhelmed.  I looked away like a shy schoolgirl.  I told him "you are a Beautiful Spirit" and I meant it with all of my heart.  I was in completely uncharted territory but not terribly concerned – enjoying the moment so much.  I am unsure but I think he said something along the lines that what I saw was just a reflection of myself.  He was the mirror of my own Beautiful Spirit.  I interpreted this to be a deep compliment – wow.  I am pretty sure he said, "It is going to be so Beautiful".  I wish I could go back and ask him what he meant by this.  I seemed to almost see a future with him – and children.  Angèle, you have a very active imagination or an intuition that might know something.  Either way – so good.  I mentioned, "you are ahead of me".  I was thinking in regards to waking up, being enlightened.  Strange thing to say as I reflect back.  He said, "It is not a competition" – a compassionate and kind remark.  Instantly, I intuited that he has some psychic abilities and saw a bright future for me.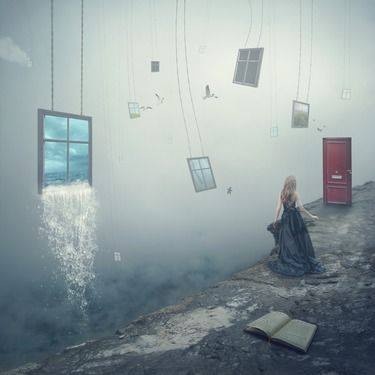 I was left unsure if he was seeing himself in that future or just my own Beautiful Path.  Either way, I trusted it will be so good. I trust and respect him in the deepest possible way. I sensed that I would not get his phone number or email because that is old energy style. If we were meant to be together another way would present itself. I gave an authentic hug and that was Bye for now. I was on cloud nine none the less. I could not even speak on the taxi ride back to the airport. I shared the ride with another conference participant – a female photographer from Europe. I quickly gave up on any attempts at social graces. I was just going to experience this moment for myself. It could easily have been interpreted that I was very closed and rude. It was likely very strange for Rudy, the taxi driver. He brought me to the hotel at the beginning of the trip. We had a strong connection so I arranged for him to pick me up at the end for my departure flight. I was very talkative and animated-effusive comes to mind- in the taxi the first time. He gave me what I took to be a lovely compliment. He guessed that I was a presenter and not just a participant – nice. It was dark on the ride to the airport and I was deep within myself – quite peaceful.  Not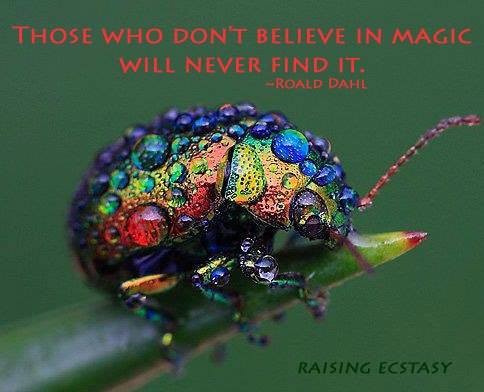 a common occurrence. On the flight home, I was almost vibrating. I was so full of energy. I hardly slept but did not feel the need. I seemed to be just enjoying that peaceful depth of myself. When I landed in Edmonton the next morning, I recall many times taking off my glasses expecting that perhaps I would not need them anymore. I felt that this new energy within me might cure my shortsightedness- fairly weird. The idea came out of nowhere. Each time, it appeared that I did still need optical correction- ha ha. I put it in my mind to try to find a way to remove my need of glasses … and the gray hair.
Excerpt of words shortly after the share my crazy letter.  I wanted to capture a few details that I had missed with the prior writing.

<With my inability to keep my hands off of him,I wondered what it would feel like to hold his hand. So I did and he held mine back – felt very natural. I perceived that we both looked down at our two hands holding each other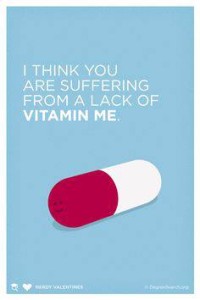 and he very, very tentatively took the free hand and timidly covered my hand so now both of his hands were around my one hand. This did not last long but I find myself remembering it this way. Was this symbolic? He had blocks to overcome in order to express his true feelings. The memory comforts me. It felt like confirmation that his own heart blocks to personal intimacy exist – that is OK. Love is unconditional. Perhaps there is only one person who can unblock/heal this Beautiful Spirit??? And that would be me…I have the keys to his locks and I have locks that fit his keys.

I really wanted to kiss him. What would that feel like? I asked to take a walk on the beach to which he declined stating that there were other people he needed to talk to. This did jar me back into reality: I was late for my arranged taxi ride to the airport – whoops! It was really time to go. I completely forgot about the details and ended up in the wrong place from where my luggage was … and the other person to share the taxi with. It all worked itself out.>
<At one point in the meal at the luau, there was a piece of coconut square dessert.  I took one bite using the only fork.  When he could not find another implement, he used the same one I had – with only the shortest hesitation.  It struck me as bold and very intimate – the kind of thing couples do without a second thought.  It warmed my heart to see him do it.  Such a small gesture which I fondly recall.  If he does this kind of thing with all women, it is easy to see how he has collected so many fans.  When a sexy man uses the fork you just used, whoa baby, watch out.  It is love – or is that the old 3D thinking?>
Groovejet – If This Ain't Love
Loved this song when I magically discovered it on my playlist one day during the peak of my Twin Flame dreams. Felt like a synchronicity…
I add May 12, 2014 – I heard another version of this song while shopping a couple of weeks ago. When I went to purchase the Hazzaro Remix – Lissat & Voltaxx vs. Marc Fisher – version, I saw that there were a lot of versions in the itunes store. Guess I am not the only one to notice that song.
When I returned home, my BFF asked, "Is he good looking?"  Perplexed, I realized that I had no idea.  Paused.  I actually said, "I don't know.  He seemed like a God is how I recall".  Looked him up on Facebook and yes, he actually was very attractive. It was irrelevant somehow.
So I imagine these words paint the picture quite well. Angèle had a little crush going on…or something. Within days of returning home, I obtained his email (easily via one of the organizers – from Alberta, went to school at my University here in Edmonton. Small world.) and sent a few lines, including this link.  Said it with a song:
I Am Aglow by Sarah Harmer. 
I wanted to see him again. His answer ended with, "My plans are open."
Over the months, he had a way of never saying yes but never saying no either. I am nothing if not enthusiastic so until I would hear a no, I would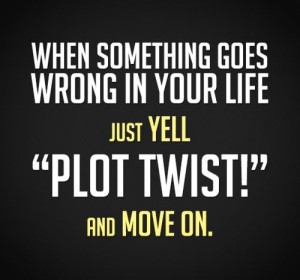 keep my mind open. After my sharing the crazy letter, his response was short but pertinently included, "I had no special feeling reading this". OK, that spoke volumes. Out of every experience that could be deemed negative there is a lesson. Things happen for us not to us. I can honestly say that two minutes following reading the disappointing response, I felt great peace and harmony.
I admire Pema Chodron (a Buddhist nun) who has written many books and teaches. I read in one of her books that no emotion, felt fully can last longer than 90 seconds. I really grabbed onto the concept but had not had opportunity to really try it on for size….until this very moment receiving the huge Norwegian rejection.  So I noticed the opportunity instantly. I looked at my watch and I told myself to feel it fully. I expected to bawl my eyes out. A few tears did fall but after overwhelming disappointment and sadness washed over me, I looked at my watch….60 seconds had passed. I insisted to myself, "Keep feeling it". There has got to be more than that!!And that was it. Maybe I shed ten tears and it took 60 seconds to just feel it all. That was approaching two years ago so I can safely say that I do believe that I got it out of my system right then and there – the sadness over that reaction, that is. What a gift!! This felt like freedom. What was I scared of? I probably would be more scared if he felt the way I thought that I did. Maybe that is why it was the way it was. My energetic vibration…
Til Kingdom Come & Ring Of Fire by Coldplay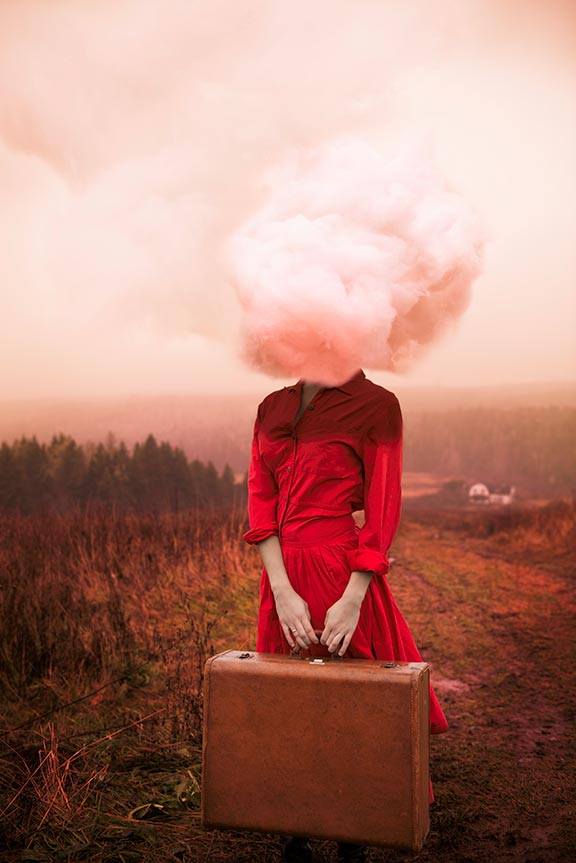 So, did I feel differently about him? No, I cannot say that. But I respected and accepted that he did not feel like pursuing any relations with me at that time. As Don Miguel Ruiz resonately states in his book "The Four Agreements", I will not assume anything and I will not take it personally. I am worth no more or less without the outward affections of this Beautiful Spirit. And it makes him no less Beautiful a Spirit. I felt unconditional love for him…and still do. Can I feel that for everyone? Not sure that I can…yet. I sense that this is something to strive for. I feel great compassion for almost everyone I meet. I see myself in others more and more.  I do not want to take what is not freely given.

So maybe you are wondering what Twin Flame means. Well the concept of Twin Flame came to my attention in the spring of 2011. When I first heard about it, I did not think too much of it. It all started with my hairstylist passing me a book straight out of her drawer, "Value Your Vibration" by Erica Boersma as I sat in her chair getting my hair cut. It was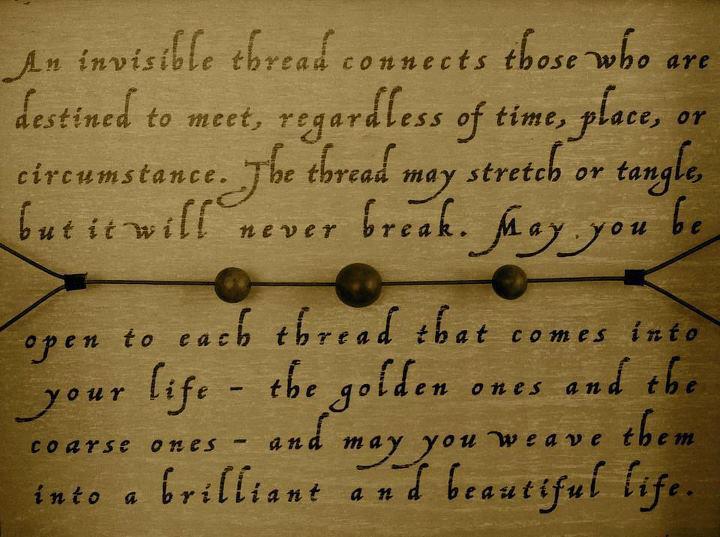 written by another of her clients and was an interesting story of two Twin Flames reuniting. It was all new to my mind. I just shook my head and said, wild. At present, I have decided that the concept of Twin Flame does not really serve me in my life and I have cast it aside for now. But I had thought that the Norwegian man was my Twin Flame.  It is a popular notion in some spiritual/metaphysical circles. It speaks of two souls who are half of one soul. If there is a relationship ladder, then the Twin Flame would be your top rung. We have hundreds, perhaps thousands of Soulmates but only one Twin flame.To reunite with your Twin Flame on earth would generate powerful energy that would benefit the world…and the twins themselves. Reuniting physically promises blissful sexual experiences – easily captures the imagination. There seems a possible synergy: two strong wholes become even stronger when together. There is a great purpose to serve humanity that is shared with the two people. Reunion is aided with Divine synchronicities.To be able to reunite with the strong polarity that is always associated requires both individuals to be highly balanced female/male energies within themselves. They would both need to be highly evolved human beings. Most pairs do not come together. There is a tendency for one to be the runner so even if they meet and get together for a short time, long-term partnering seems very difficult. I do not fully understand or need to. This idea really caught on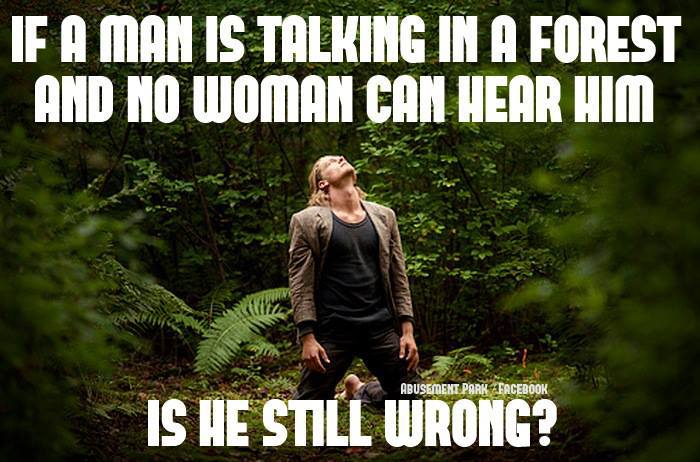 when I had the strong reaction to my Norwegian friend. My intuition wondered if he was my Twin Flame. So when he did not seem to feel the same way, I just kept my mind open thinking that he was my Twin Flame and that it would come together when it was meant to. He was the runner.
Carbon Leaf:  A Life Less Ordinary.

So getting back to the 3D experience of being told, "I had no special feeling reading this." The very next thought that came to my mind was "This is not over". I looked up and right, the posture that I found myself in. "What do you mean it is not over?" I asked myself. It is sounding like there is nothing started to even be over. So I took it to be either my higher self or angels telling me that it was not over. I could not see how that could possibly be true but…the Twin Flame concept was planted. Just prior to reading the disappointing email, I had heard a song in my truck while driving,
Amanda Marshall I Believe in You. 
As I heard the chorus "I believe in you" it felt like a choir of angels were singing it in my ear. So I could not help but notice this sense of angelic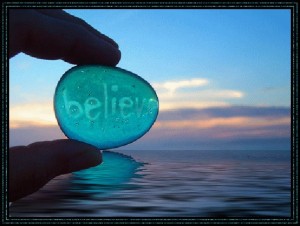 presence stronger than I have ever felt it in my life just prior to this email. Likely the email was drafted and sent at the time the angels were singing in my ear.
I have come out of the spiritual closet now…
Over the forthcoming months, I many times received messages from angels that I felt I was assigned to send to my friend from Norway. I would ask, "Why can't you just tell him yourself?" I never got an answer. I did not always follow through but some of the times I did. He was always very nice in his responses. There was one time I intuitively sensed he may have been a bit unsettled. Answering 3 sentences in one line on the email. Very much a man of few words.
Thanks. All is Well. His name here.
Maybe I read too much into it.  He could have just been busy and rushed. Maybe I am right in my intuition. At present, I have no definite knowledge that I was. I should add…and I am OK with that. Ha ha
One of my favorite quotes: "Embrace Uncertainty". I am becoming an expert at this…
You ask, Was there anything else that kept your interest alive after what seemed a done deal? I am glad you asked. Yes, there was.  My first psychic reading was May 2011 where the psychic proclaimed that a European man would fall in love with me at first sight.  He would want to travel with me and introduce me to his parents.  I thought nothing of it at the time but after my big experience with Mr. Norway, I could not help but recall.  If he felt feelings, I would need a psychic because he certainly did not choose to express them.  Yes, I know.  Weak scientific evidence at best.

I had no idea if my intuitive senses were correct or not. But I had chosen to believe in myself unconditionally. I did not need an expected outcome to be happy. I was just myself. I believed that things may not be what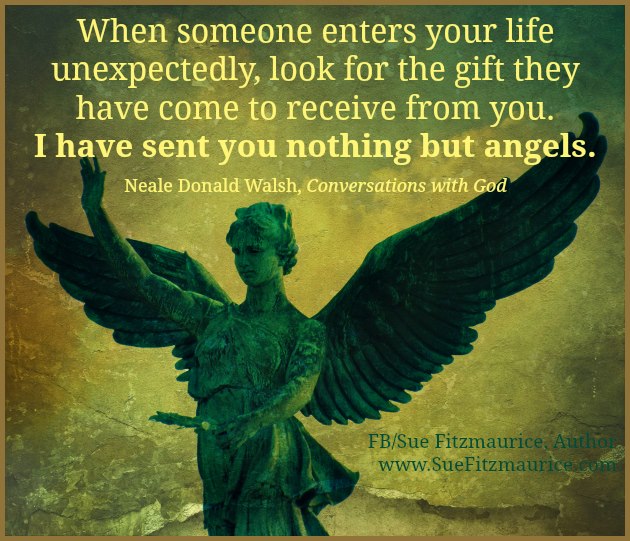 they seemed. There may never be a 3D experience with this Beautiful Spirit but there had definitely been an experience for me. Maybe it was just with myself?? One thing I gained from this unusual story is that I recognized how much love I have to give. I must fall in love with myself before I can ever love another. This experience helped me to fall deeper in love with myself: one of the most noble of purposes in this world. We all do it in our own unique way. I connect via music, Beautiful things, art and dance. I can assure you, he is a Beautiful Thing…
For the more curious in the crowd, here is a Truth is Stranger than Fiction tidbit:
Just over one month following the share my crazy letter, I received an email informing me that, "Mr. Norway has commented on a post that you have commented on". I followed his two Facebook Pages and interacted as I was inspired to. Initially with tons of resistance that reduced as time went on.

I was new to Facebook then and I think this was one of the first times I had received a communication like this. It struck me as a synchronicity. I now know that this is commonplace but at the time, it was not in my world.
The comment was this link related to a post on one of his pages that had under 10 people who had commented. I assumed that all who had made a comment on the post would have received the same notification that I had. I knew that much. I explored each of these people wondering if the message was for one of them. My intuition was unsure but thought it was for me.
.
Run, Run, Run by the Explorer's Club – Movie Montage
It was completely awesome to my heart. I just felt like it was him expressing himself…to me, in a way that was comfortable…for him.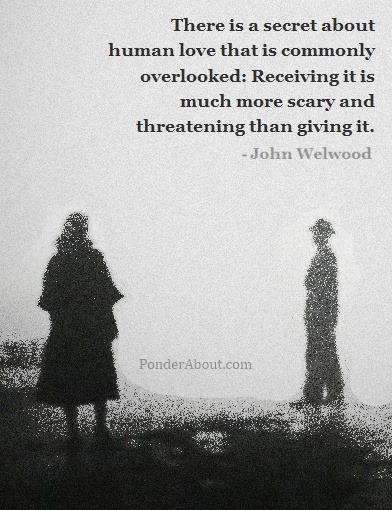 Lyrics:
"So far away.
I think about you every night.
All through the day, you're all that's on my mind.
So now I've got to try to get back to you some way.
Because deep down inside, there's so much I want to say.
(Chorus)And I'll run, run, run, till I get back to you.
Run, run, run. Do what I have to do.
Run, run, run. Till I get back in your arms again.
Out on my own, I found out what you mean to me.
I want you to know, you're the one I need.
So now, I've got to try to get back to you some way.
Because deep down inside, there's so much I want to say.
(repeat Chorus)
I'll get across the distance somehow.
I'm gonna make it to you ….soon.
(repeat Chorus)
The video is an amazing Montage of famous movie characters running. It is a Beautiful piece of entertainment… especially for me and my magical thinking.
So strange…and yet, I could not talk myself out of it.
I looked for the post months later and it was hidden. It no longer showed to the public.  I could only access it using my email link,which of course I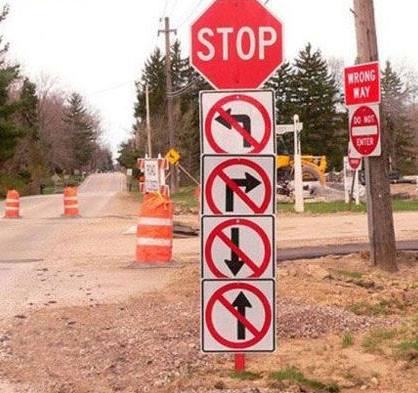 saved. Hmmmmm….  I would think I saw signs but would not know if I interpreted them correctly.  Remember that one in a couple of Twin Flames will Run. Coincidence? I have not a clue.
So I just kept communicating when I was moved to … and he always responded in a courteous way. A couple of times it appeared I was one of the first to receive a response during times of backlog. I note this via following his Facebook posts. This is in keeping with my hypothesis. I just accepted that our relating was not as natural as one would expect. Twin Flame polarity…that is the story I am sticking with. Ha ha.
Notice my use of the word hypothesis?  I took a scientific interest in my Twin Flame theory.
. 
Scientist by Coldplay.
An earlier draft of this work was titled "Twin Flame: Crash and Burn Style".  I burned in the Twin Flame…
But there are worse things, aren't there?

I would not give up the experience for anything. I bear no scars despite burning in the flame. I am only a stronger version of myself. Gotta love that!!
I will never fear love.  Ok, maybe easier said than done. Sounds like a lovely quote though, doesn't it?  Maybe I am actually terrified of True Love…  From what I have seen in books and movies, I do not think I am alone.

I have received great inspiration having met and experienced Mr. Norway's Facebook posts. I am in awe of his Authenticity and Transparency. I will be Forever Grateful to him. I was introduced to many inspirational and mystical Facebook pages along with teachers which support my continuing exploration into Human Consciousness and Holistic Wellness. No doubt, we would make Famous Friends. I believe any Relationship can be Transformed. That is how Powerful We Are.
I love the power of a good question.  During my Twin Flame theory experiences, I asked why is communicating so hard with a man I perceive myself destined to be with?  I got a clear answer:  so it could be shared with the world more easily.  Documentation.  Emails.  Facebook posts.  Now website publishing.  The Movie would be way better for it.  What.  The.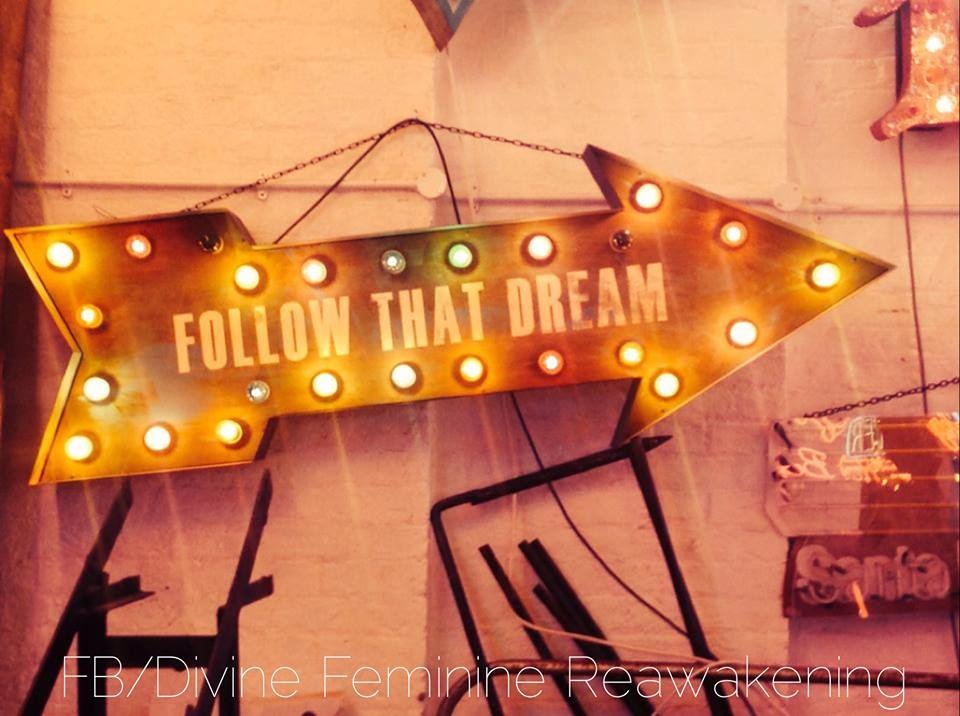 Fuck???  Pardon my French.
"Twin Flame: Fact or Fiction?" The title of this story when it was first published.  A Myth became the more apt label.
I am a Storyteller.  I love  stories…
Just when I thought this piece was complete, I watched Episode 11 from Season 3 of Avatar: The Last Airbender. I loved a quote from Uncle Iroh that seems fitting:
Destiny is a funny thing. You never know how things are going to work out, BUT, if you keep an open mind AND an open heart, I promise you will find your OWN destiny someday…
I couldn't have said it better myself… Yes!!!
Did I mention that I have a passion for Children's Entertainment?

Addendum May 2014: I have had conversations with two different Twin Flame Coaches way back. I always follow my curiosity. One was a woman from Australia. I had two sessions with her. She said "Oh yes, he is definitely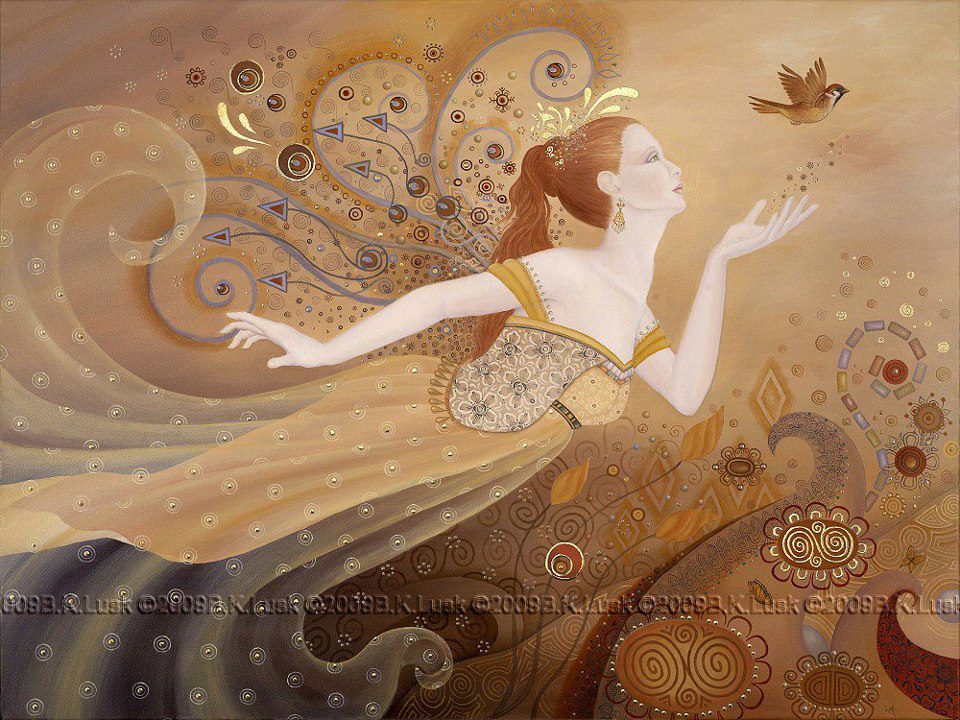 your Twin Flame. I never usually say that." The second was a Canadian Man. He said, "He is definitely not your Twin Flame. You are destined to meet your Primary Soulmate in this lifetime but it is not him." He described my experience with Mr. Norway as a Catalystic Heart Reaction: somehow his energetic vibration attuned my own. I wonder if other women, even men, have had this reaction with him. Inquiring minds want to know…
Fun food for thought. In the end, I will Let the Moment Teach Me.
Seems it is Human Nature to want to Know ahead of time and Understand everything.
Embrace Uncertainty… a golden rule for me Now. Infinite Peace, Harmony and Freedom in Not Knowing. Self-evident, I know.
I've Got You Under My Skin by Chris Botti Featuring Katherine McPhee
Started writing Spring 2013
June 24, 2014  12 Benefits of Manifesting Your Twin Flame
August 8, 2014 Read a concept that I like:  perhaps Twin Flame is a passé concept.  Better to consider Divine Partnership now.  There is not just one person you can have a successful Divine Partnership with, likely there are many available for every last one of us.  Strong energetic reactions are exciting but do require you to step up to develop strong heart centered relationship/communication skills to enable you to enjoy the Divine Partnership.  The foundation is to develop yourself first.
"It is time for us to grow up, to stop obsessing with twin flames and step into the new divine partnership template which is based on self-love not on having a relationship".
Goldraytwinflames (the Canadian coach mentioned above) You Tube channel video From Twin Flame Obsession to Divine Partnership.
As always – easier said than done.
Wrote this poem summer 2014 .  I was exploring the difference between Obsession and Passion.  
Enchanté
Passion: an Exquisite Emotion.
The World has been Bettered a Million Times Over.
Fire in the Belly.
Love in the Heart.
Creative Juices Overflowing.
It Feels. So. Good.
A Poem. A Song.
A Book. A Movie.
A Solution. An Invention.
A Business. A Way of Life…
An Intimate Embrace. A Rendez-Vous.
A Cure…
A Miracle.
Denial of Passion Sows the Seeds of Obsession.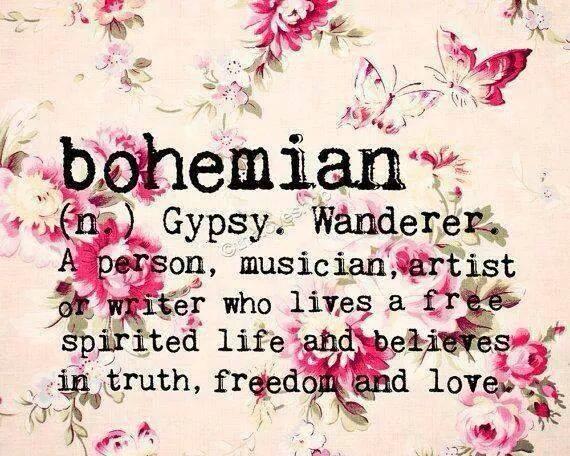 Muse Delivers Affection.
Ego Reflexly Disowns its Own Enthusiasm.
Connecting to our Feelings can be Foreign.
A Subtle Twist in Perception,
Approval turns to Contempt.
Joker's Wild.
Creative Genius… has gone Mad.
When a specific Outcome is linked with the Passion,
the Desired Lover becomes an Obsession.
The Masterpiece. The Manuscript.
The First Draft. The Prototype.
The Love Affair.
… is thwarted.
Baffled and Confused.
Disappointed and Double-Crossed.
The Muse leaves you Wanting.
Let Go of the Yearning.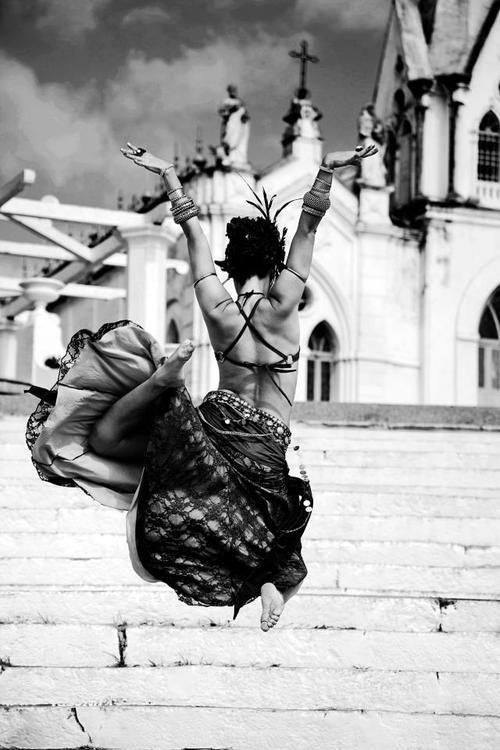 Obsession Transfigures back into Passion.
Flow Returns.
Ecstasy Awaits…
We have Written a Script. We Manipulate our Now to Follow It.
Experience can be Dystorted.
We Trust No One. Not even our Self.
Yet it is only our Self who can Discern.
Our Humanity. Our Divinity.
They Dance Together.
We Choose the Dance.
Beautiful and Awkward at Once.
When we Align with our Passion, the Dance becomes Consummate.
Captivated by our Precious Desires.
Cease Maneuvering … and Flow.
Ecstasy Comes…
Undisclosed Desires by Muse
Superstar by Jamelia.  I own the CD for the TV show soundtrack  Queer Eye for the Straight Guy.  Loved that show!
April 16, 2015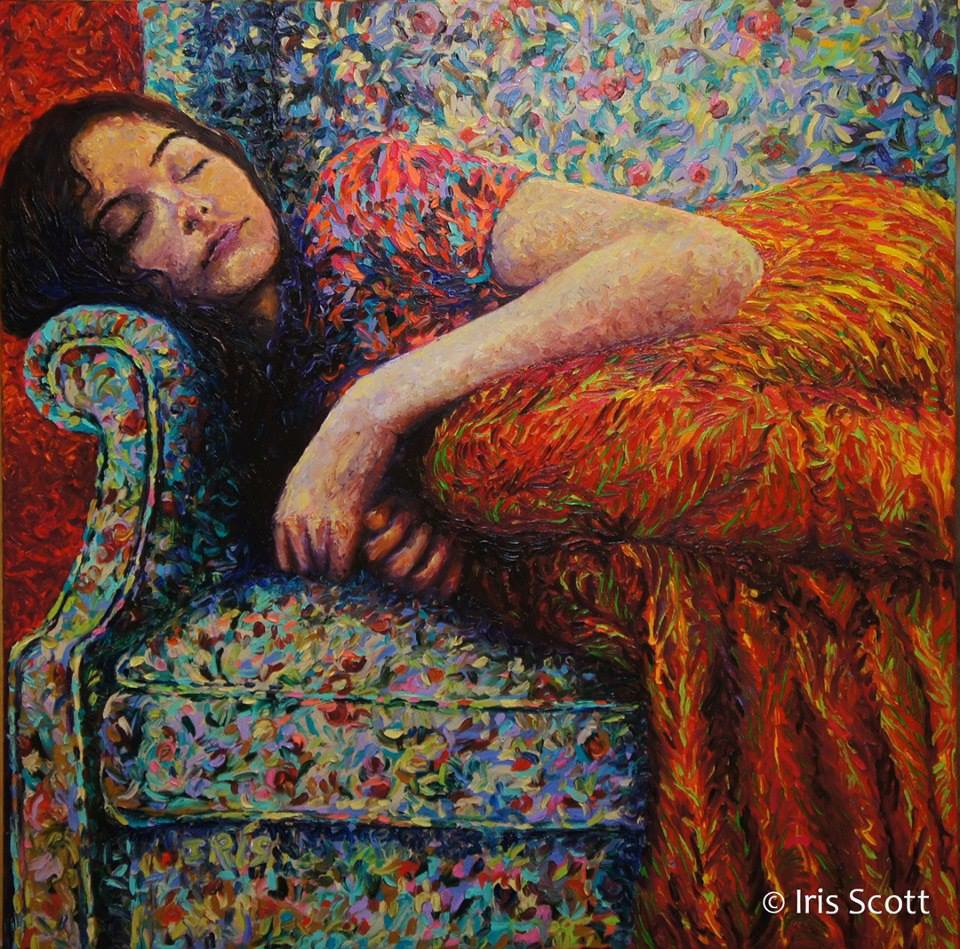 I Do Not Discriminate on the Basis of Prior Twin Flame Theories.
Freedom … Always Optimal.
The Mind is a Stubborn Instrument.
The Mind is a Stubborn Master.
The Mind is a Stubborn Slavedriver.
Crash & Burn.  Out of the Ashes …
It's About Time.
All the Time in the World.
Baby Can I Hold You by Tracy Chapman
September 23, 2015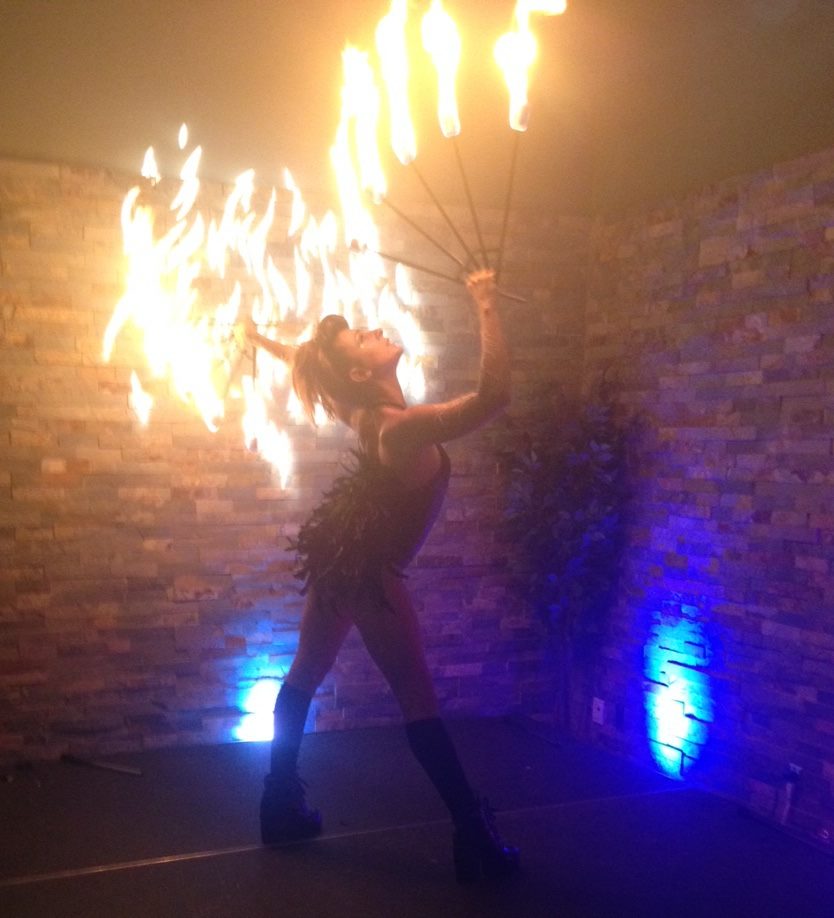 Who am I kidding?  I love playing with fire.
December 1, 2015
Came across the best description of Twin Flame I randomly stumbled upon.  Mystical Marriage – the Ultimate Union.  The term Twin Flame was not used but the concept is there.
December 5, 2015
I would have loved to see this video 4 years ago:
Why the separation? Why the delay in reunion? by Stephanie Kraft
Quote from the video:  The Mission in addition to healing humanity…
Embodying divine love and being/radiating that love.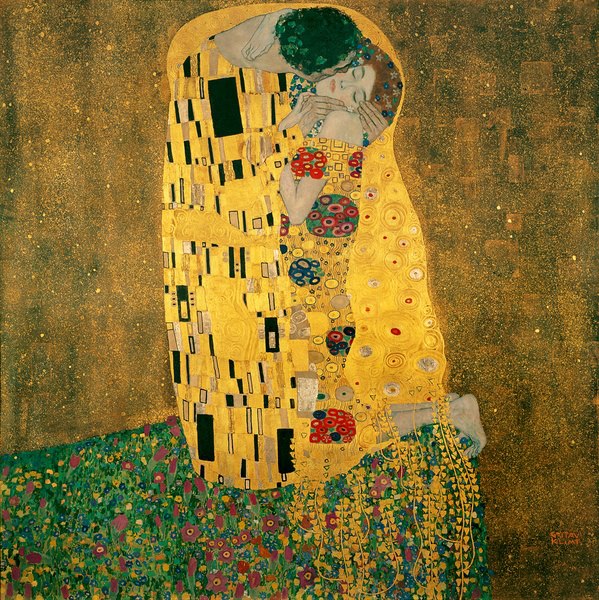 Being examples of harmonious relationships – … actually breaking down the patterns, the paradigms of relationships as we have known them on earth.
The new relationships that are being brought in are very new. At the forefront. Relationships between twins are about complete and total freedom. Independence. Unconditional love and a very high consciousness of love. Christ-like love.
January 24, 2016 I add:
A Myth of Epic Proportions.
A Captivating Tale.
I've Got You Under My Skin by Diana Krall.
I came to realize – simply a Beautiful Scar.  I will cherish it.
A momento of my heart breaking open…
Merci.
Adieu.
(Two of my final words to him.)