Little D, Big D. Mechanics are the Same.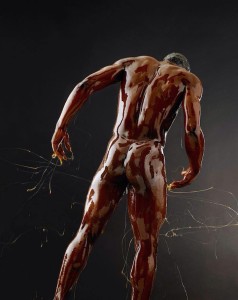 When you Understand the Fundamentals, it works on any Scale.
Relationship. The Home. The Community. The City. The Province. The Country. The World. Same diff.
Would you Die on a Hill for a Dream? Not Optimal. See how handy that word is?
The Neutral Zone is the Zone of Power.
I was talking about Dreams. What did you think I was talking about? Got a kick out of writing that. It all started from a conversation with my 10 year old Son. He was quick to convert my discussion of Big Dreams and Little Dreams to Big D's and Little D's. To him, D usually means dink. As in male outward appendage used for urination. In our playful banter, we came up with a Little Dream together. Parenting three kids, now aged 10 to 17 years, my Home has collected a horde of Participation Medals. Sports galore: Karate, Hockey, Soccer, Track & Field, Synchronized Skating, Running. Picture painted. My Son and I were walking to the second Hockey Game in an Annual Four on Four Hockey Tournament Fundraising for the Stollery Children's Hospital. It is a very slick affair compared to most Tournaments.  Organized better than most Businesses. Only the forth year running. One week following the event, they had raised nearly $260,000 of their $300,000 Goal. No small task. JL was fond of the stylin' s of the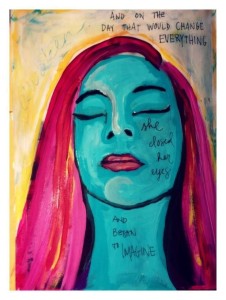 Participation Medal received before even playing a game. Tradition around these parts is to hand out a Loot Bag at the onset of the Tournament. Toques, winter hats, of fantastical design have accumulated alongside the medals. Hockey is the only sport handing out toques, not every Tournament either. A collection that is put to good use during Canadian Winters. Someone of impeccable taste designed the 2015 hat for this Tournament. Likens an old fashioned Pilot's hat with Earflaps. Gives the illusion it is made out of leather. Status symbol on an Elementary School Playground like few other in a young Canadian Boy's world. The Little Dream was to see Participation Medals that are either Edible, Consumable or Recyclable. My First Choice: made out of Chocolate. Ran the idea past the two neighbor boys, also Participants of the hockey tournament – consider them like 3rd and 4th sons. All thumbs were up.
Mechanics of How to Make Dreams Come True just captured my attention in late January 2015. Prompted some writing in a style not familiar to me.
Sovereign Fun was the resultant new Facebook Page to act as a place to share the material. Actively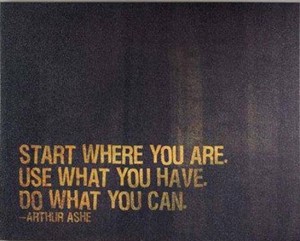 striving to write for the Nutshell. Concise Messaging feels like a way to make Dreams come True. Bottom Line: Action is the one ingredient I have lacked in my Dreaming throughout my Life. Not that I never acted but I was comfortable with the state of Dreaming. Block 1 to the Fruition of a Dream is not connecting to the idea that an action would be required. A naive belief in Magic has been Block 2 to the Fruition of a Dream. I Dream. It Happens.
Upgraded that to: I Dream. Take an Inspired Action. Then wonder what the next Inspired Action might be. I misinterpreted the Magic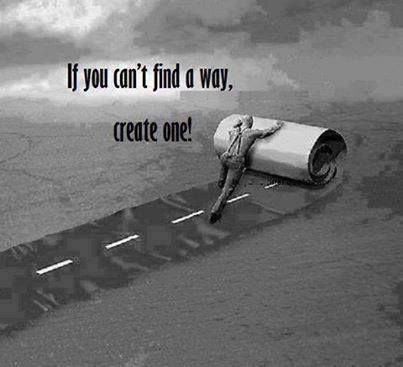 that makes dreams come true. It is the little inspirations to Action. We exercise our Sovereignty by choosing to act on those inspirations.
Block 3 to Fruition of a Dream was the idea that I had to know Steps 1-10 or more before I would take any Action.
Golden Nugget that I connected to is how important even the teeniest, smallest step is. Take it One Step At a Time. Not that you cannot plan out some steps, but do not commit too solidly to any step outside the Next One. Be Flexible. Be Nimble with any step further out than the Next One. Common for the scenario to change with each Successive Step.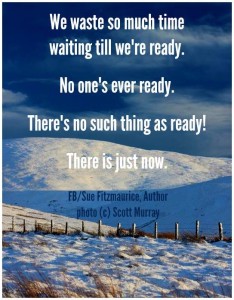 In my story Never Say Never I describe: Do One, See One, Teach One.  Sometimes you have to skip a step or two.  My writing about Dreams is making use of one of the very few Pearls of Wisdom I learned in Medical School.  A Theory of sorts.  As always:
All the Proof of a Pudding is in the Eating.
I generally avoid speaking from the negative slant. I made an exception in this story.
Let me clarify How to make Dreams Come True. Size doesn't Matter.
1. Imagine.
2. Dream Forms.
3. Take First Action Step. That first minuscule step is Quantum.
4. Imagine.
5. Dream Clarifies further.
6. Take Next Best Step.
In any Moment there is an Optimal Choice.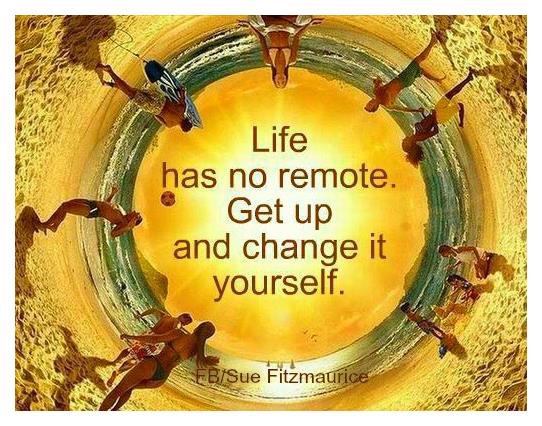 Mission: Recognize it. The only way to make Your Dreams Come True. It is Simple. Be Aware. Don't over-think it.
Know what your Dreams are. Take the Next Best Step. Repeat.
This can be applied to multiple Dreams at the same time. Your Creativity and Energy will be your Guide.
Dream Big.
Let Go.
Do What Comes Naturally.
Fine Tune the Instrument. The Instrument is You.
I now have changed my Vocation to include the Official Title of … Dreamer. Upgraded to the kind that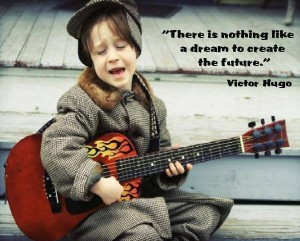 makes Dreams come True … by Design.
Free by Ultra Nate
It all started with the word Optimal. I have discovered it to be one of the most effective words. I use it in my questions to myself all the time now. When I did not use it, it led to great confusion. I thought Big. Asked Big questions. Got Big Answers. I wanted to get to Big Places as Fast as I could. Be Mindful What You Wish For. Perhaps wishes were not Optimal (perhaps they were) in our current World. Became Manic. Incarcerated for 30 days in a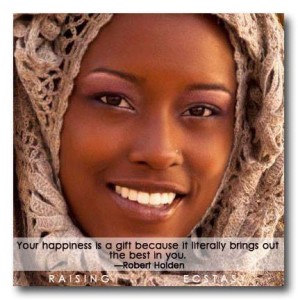 Psychiatric Institution. Experience is a Fantastic Teacher. I debriefed with myself and concluded that the way I was asking questions led to a lot of Drama. In my hands, a lot of Education also. I strongly desired to figure some stuff out. May make no sense to readers. I will not Elaborate further but I Offer it as a way of showing how I came to Develop My Ideas. A Crazy Ride. Literally.
I interject to Proclame that on February 7, 2015, I perceived a large Upgrade within Myself. I heard myself joking around, with Myself.
You are Hired, I declared. Taking notice that somehow I perceived my writing was now a Vocation.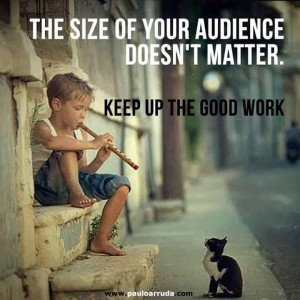 Training was over. To call it a Hobby would no longer be Authentic. Shook my Head. What the? Whatever. I complied with the nudge to add a Donate Button to my website about 3 weeks prior. My Website Guy informed me on February 2, 2015 that it was up and functional. Not at all connected to how it would be used. I take my own Advice now. Follow Urges and Excitement. I live on a Need to Know basis. I Trust that the next Best Step will be apparent in the Moment when it is Relevant. I am proving myself to be a Quickstudy. Thanks Teacher! (Self… ha ha).
To go back to my spelling of Proclame. I initially did it without intention. Next thought, Lame – could also be termed Disabled- is my middle name. What is my Disability?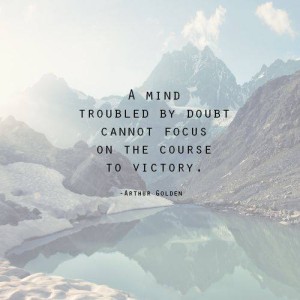 Clear and Firm came the Answer this time: Self-Doubt.
Optimal Answer for Now. Informed the Answer will change over time.
We live in an ever-changing Adapting World. Like Everything, Answers Change.
Plan to keep that in Mind.
Keep asking Optimal Questions. I use the word Optimal a freaking lot Now. It has become very Natural to me.
Observed Myself with Curiosity. A Facebook Page originally titled, Brother Banter upgraded to Enhanced Family landing on the name Authentic Family. Crystallized that its purpose was to support an Optimal Mindset to any Parent but particularly to a Separated or Divorced Parent. I see this subgroup, of which I am a part of, being open to this type of Support more than the Traditional Family Parent. I have some Big Dreams. Since my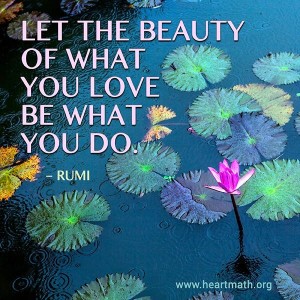 Upgrade I have a strong desire to capture them all in writing on a Word Document. Too busy taking the Next Best Steps. Inspiration coming in pretty rapidly. No concern. I have all the Time in the World. The Next Step is to look into being a part of the Course that is Mandated to all Divorcing Couples who share children in Alberta. I feel qualified to deliver the entire Course. I recognize the important and vulnerable moment in Life the decision to leave a Marriage Partnership provides. My own Divorce, four years in the process, has finally come to completion. Reminded me of the Course. The Alberta Government requires a Certificate to Prove that you took it. I noticed that it was misplaced within weeks of finishing the Course 4 years ago. Knowing it was an important element, I wanted to safely stow it. Took a turn somehow, in the chaos of that time. Luckily,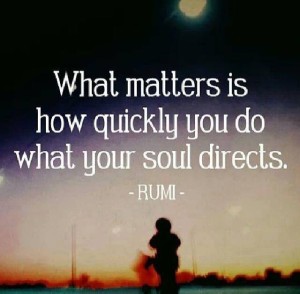 it was obtained from the System. The Legal Assistant to my Lawyer required a date when I took it. Checked back on my iphone Calendar. No sign of it. I knew it was fall 2010. September? Nope. November. Hmmmm…. Felt weird to be off by 2 months. Truth is Stranger than Fiction. Firmly in my mind, I recall how Lame the Course was. Systematic addition of Fuel to the Fire … of Fear. Big Dream started to formulate upon reminder of this Lame attempt to support children of Divorce: a Beautiful Intention. As in Human Delivery, once you have given Birth to Big Dreams before, it gets easier and easier with each one. This one likens to delivering in the Kitchen of your home with the phone in your hand to call someone to take you to the Hospital. Efficient delivery. Mom and baby are doing Awesome. No support or assistance will be required. This Baby is already Walking. Feels like I just changed into the Fast Lane. Matching my Desire and Explorations. Imagine that.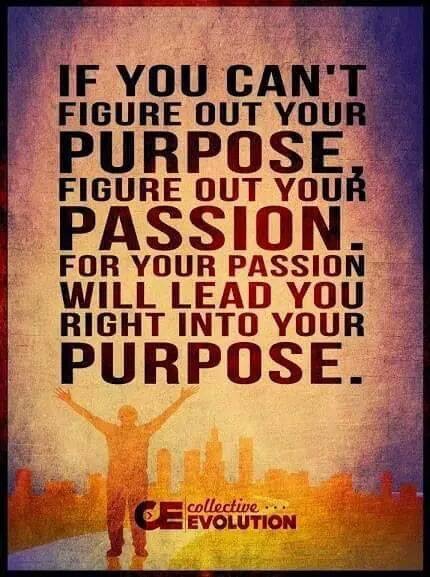 I could go on and on how this quick delivery is possible in the context of my Life. Doing what is Natural. Doing what is Optimal – at the time. I have been training for this all My Life. What looks instant to another, is on a Foundation of being Angèle my whole Life. Aligning to the most Natural activities, My Hypothesis, will serve others in the World effectively. I know, having experienced them, that the Divorced Parenting sessions would benefit from an Upgrade. Next Best Step: Go and talk to someone about it. No idea how this will go. But I am on it. Not the only Iron on the Fire. Exciting.
Another Inspiration hit that came out of Nowhere. No little seed as in the prior example initiated the Brand New Facebook Page: Sovereign Fun.
February 9, 2015, I was inspired to write, could also be called channeled, what at first felt like a Poem. One of those Physics Professor, of Consciousness, kind. I wanted to succinctly capture my discovery of the Power of Optimal. Trying to fit into a Nutshell.  This Nutshell is rather large …

Optimal is a Magic Word.
Averts the War between Right and Wrong, Black and White.
Sidesteps Truth and Lie.
Many Concepts can Lead us Astray.
Inconsequential Questions Create Wars debating Off-the-point Answers.
Wars can be as Simple as two people arguing. As Complex as Nations forming Alliances and Exchanging Warfare.
Optimal Gently offers us the most Convenient, Accessible, Complementary Option … right Now.
Beneficial to Consider the Highest Good of All.
Optimal is an Essential Signpost marking the Bridge to Peace.
*************************
Quickly followed by:
Proclamation of Abundance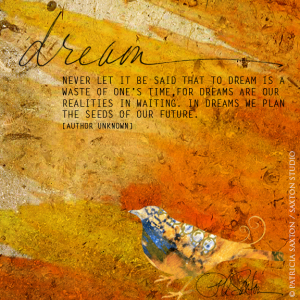 Coincidence is a Silly word and leads to Silliness.
Our Beliefs and Thought Processes lead us to the Matching Reality.
I create my own Reality.
Understanding is Optional …
My Experiences and Circumstances are Created by my Mindset.
The Optimal Approach to Change anything in my Life is via my Mindset.
That includes Everything: The Golden Triangle of Love, Finances and Health.
To get the Optimal Answer, You need to ask the Optimal Question. Quite straightforward once you Allow it.
Right and Wrong are Silly Words and lead to Silliness.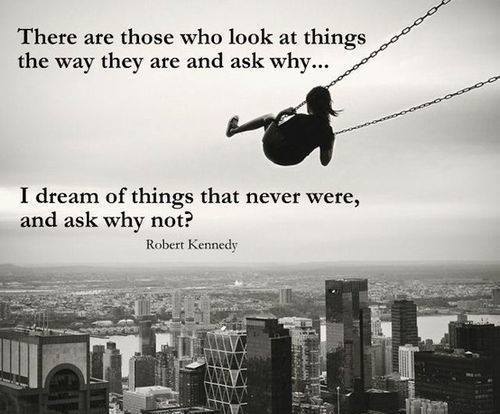 Physics of Consciousness: The Optimal Science.
Upgrades to the Optimal Exploration.
Optimal Examination.
Optimal Investigation.
Optimal Reconnaissance.
Optimal Excursion.
Optimal Enterprise.
Optimal Mission. Should You Choose to Accept it.
Physics of Consciousness: Allow it. Accept it. Do it. AAD.
It is that Simple. Too Simple to be True?
It is Simple. And it is True.
Listen to me Now. Believe me Later.
*****************************
Proclamation To Enact Dreams
In the Mind is not in the Life.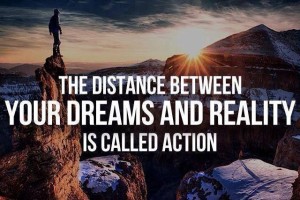 Thoughts are the Pause. Action is the Play.
Ruminate on a Dream. Forever it Remains … a Dream.
Action, however small, is Essential for Dreams to Come True.
Inspired Action.
Most Important Step: the First One.
Authentic Self taking Discerning Action is Infinitely Powerful and Loving.
Passion for Dreams enacted Optimally from the Neutral Zone. Now.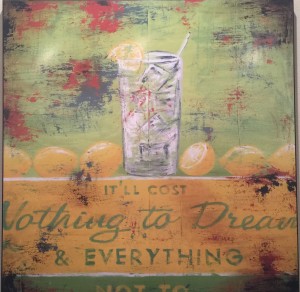 Reminder #1: Remain detached from your Dream.
When Actions are Fun and Feel Good, you have Nothing to Lose.
Out of Control, you Allow Your Alignment.
Reminder #2: Recognize the Next Best Step. Complete. Repeat.
Empowerment. In a Nutshell.
***********************
Proclamation To Transform the World
How do I Transform the World?
Transform Myself.
How do I Transform Myself?
Have Fun. Act Naturally. Be Authentic.
May include Random Acts of Kindness.
Sure to include Intentional, Discerning Acts of whatever My Heart Desires.
Do Away with Guilt.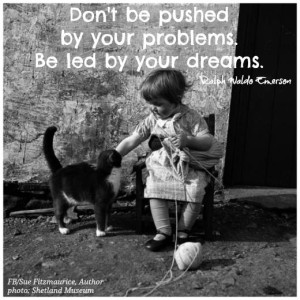 Self-Doubt: Banned.
Make Peace with what Is.
Make Peace with what Was.
Embrace all Aspects of Yourself with Tender, Loving Care.
I Am Innocent. (As we all are).
I Guarantee It.
*************
I giorni  by Ludovico Einodiau
The New Facebook Page provided a place for my Proclamations to Land. Chose Sovereign in the title as Freedom is the Fundamental Truth. The Beautiful Truth that we control our own Freedom.
I Believe Myself Wholeheartedly. Fun. Is. Very. Important.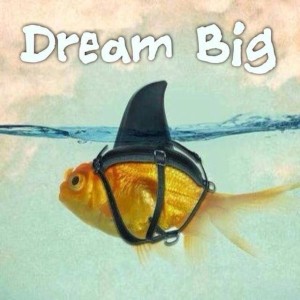 Master of your own Domain. First and Foremost. Sovereign.
Dream Big. Act Naturally.
Example:
Bacon Cheeseburger Inception by Epic Meal Time
Love to see successful You Tube Creatives. They are just doing what comes Naturally. Nearly 6.7 Million Subscribers to Epic Meal Time. Hard to imagine typical Parents supporting Dreams like this.
Right on cue. While writing this, my Mom & Dad phoned from Arizona. I shared one of my Big Dreams, mentioned earlier, that I am excited to dig into:  clarified as Speak to every Divorcing person in Alberta for one hour. Upgrade the present Mandatory Attendance at the Separated/Divorced Parent Course prior to the Big Rubber Stamp coming down. I am not Divorced, until the Government of Alberta declares I am (allowed).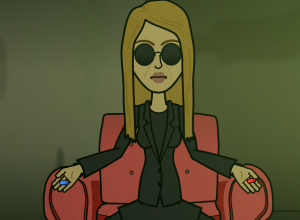 The Course is deemed Essential to the Process. I am so comfortable with myself, I forget that does not extend to everyone in my Life. I know and love my mom well. She asked what is new, keeping busy? I chose to share the freshly hatched, in the prior hour, dream. Shut down right away. She takes an assertive tone and interjects the common question before she has heard the complete thought: sooooo, how are the kids? Nuff said. I shake my head and laugh at myself. What on earth was I thinking? The dream I have of my mom understanding me has yet to come true. So clear in that moment. She chooses to keep the lens on that sees me as a poor, pitiful, mentally ill person. She chose the blue pill, I chose red.  To make a point, I am exaggerating. She has done her research. No need believing in any grandiose ideas coming from me. Being that she is a Retired Lawyer, I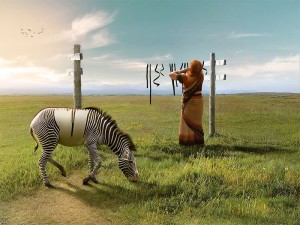 wondered if it could have offered a little bridge for she and I. Not that day. She was quick to declare that it is the Courts who control that Course. Intuitively, I receive the message: slim chance that anyone administering the Course would allow my participation. Reminder as to why I rarely have the inspiration to pick up the phone to call my parents. I quickly accommodated the minor deflation. Reality check. Does not change the Dream. Reminded myself that tapping into that Course is not the only way to make the Dream come true. Not 15 minutes later, I recognize the Gift my Mom offered. Shifted my thinking quite a bit. I still planned an attempt to connect with someone in the System. Kind of a hobby for me. I always learn something. Reminded me of my own advice: What is the Optimal course of action? Rather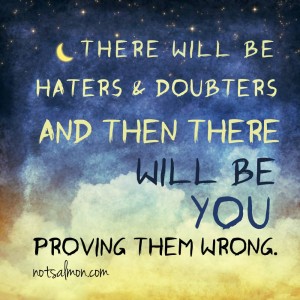 than ask What is the Highest action I can take? As I complete this paragraph: You Tube video became a possible plan. Craft the message. Record it. Make it available. Another cheeky idea I had, after being cut off by my mom, was to hand out cards directing people to the Authentic Family Facebook Page as they file out of the Mandated Course. Along with the contact info, a laminated card-sized Certificate Certifying the holder as a Member of an Authentic Family. When your Family and Neighbors lament that your family dynamics have changed, you joyfully share your Certification Card. No Worries! I am a Certified Member of an Authentic Family. Are you? Time to turn the tables. Of course, by design, Everyone is in an Authentic Family.  But do you have a Certificate making it Official?  Love to poke fun at The System and its addiction to Certificates.  That you can only earn via specially trained people from The System. Epic! See how my mind works?
Epic Meal Time Couch Potato. Parenting Partner saw these gentleman. Instantly prompted the question: These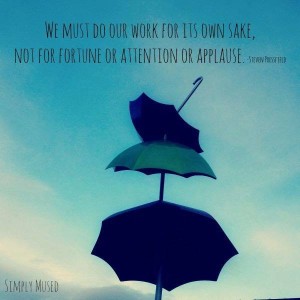 guys from ISIS? His first perception. Beards signify ISIS. My perception: Somebody had a Big Dream… and made it come True. He/They are laughing all the way to the Bank. For Acting Naturally. Entertainment and Comedy: Honorable Professions. I Bow Down in Appreciation. Of course, this was a big boy, my 14 Year Old Son, pick. He has expanded my mind with his sharing the things that he appreciates. Part of the Parent: Child Relationship. Show interest in their interests. When you share the interest: Magic. For me, I find Magic with each of the three Kids. Expect that it is True for everyone: Hypothesis. I would not give up on my kids … at any Cost. Lulls occur. Followed by discovering more Magic. I am always on the lookout for our shared interests and passions. Simple Parenting Pearl.
A unique example of Acting Naturally.  Unusual Lion/Wildebeest interaction.  My Hypothesis: It is different for every individual. We all have our labels. If the Bell Curve plays out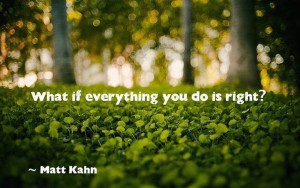 for Human Traits, in my Hypothesis it does, then there will be individuals who do not match the expectation associated with the label. In the video, the Lion surprises us by acting opposite to what we would expect. (Ignore the clickbait title). The Lion does not make a meal out of the newborn, defenseless wildebeest. It appears that the baby reunites with his mother at the end. A difficult to predict result. I think this would happen more in life … if we would live and let live more.
Back to the Proclamation To Transform the World:
Statement is a Powerful One.
For decades, I have repeated, I am Honest to a Fault. Upgrading that Now.
When I Upgrade language, if often takes a couple of steps to get to the Optimal choice of words.
I Do Not Lie. When a statement is in the negative, I instantly look for the positive way to say the same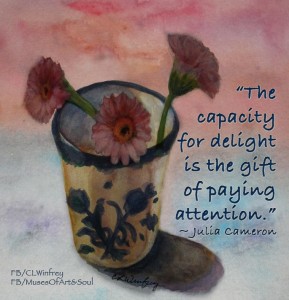 thing.
I Recognize Truth.
I Am Honest. In my unique way, I get the confirmation from the Muse that this is the Highest Upgrade that is Optimal for Now.
I Proclame the most impactful Upgrade I have made in this Lifetime:
Proclamation of Authenticity
Each of us chooses our Beliefs. Our Beliefs attract our Life Experiences via principles known within Quantum Physics.
The Beliefs differ between Individuals … By Design.
Each One of us an Inventor:  A Creator… Of our own Life.
The Mandate that believed we All must Believe the Same: Upgraded to:
Live and Let Live. Transparently with Integrity and Love.
All Together by Dougie Maclean
*********************
I use the word Love as it is the Optimal one for Now. It is nearly meaningless to my keen eye. Big Dream of mine is to explore opportunities to invent many words to represent the many different types of Love. It may be that the Human Race is moving away from words and will develop a more effective non-vocal communication making this Dream less relevant. For Now, it feels Optimal.

I skipped over Fear as a Limiting Force. It will get a story of its own, coming soon, called Fear Factor.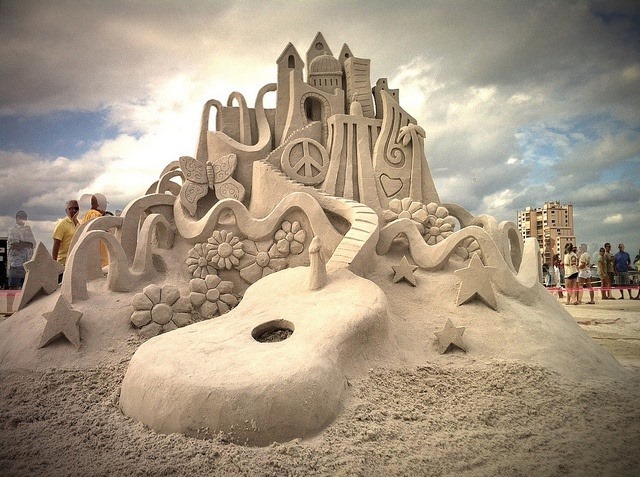 Building Resilience: 5 Ways to a Better Life A 5 minute video by UCLA Psychiatrist, Dr. Stephen Marmer.

Resiliency … is the Key to Optimal Evolution and Authentic Living.
With it, you can do anything … Big or Small.
Size Doesn't Matter.

Accept What Is.
Let Go of What Was.
Create What Will Be.