Getting what you want and not getting what you want are two different ways that life helps you let go of attachments to endless wanting. Once you are no longer attached or identified with getting what you want, you are able to be who you were born to become. Matt Kahn
Backwards day, to me, has always meant eat dessert before supper: one of my mum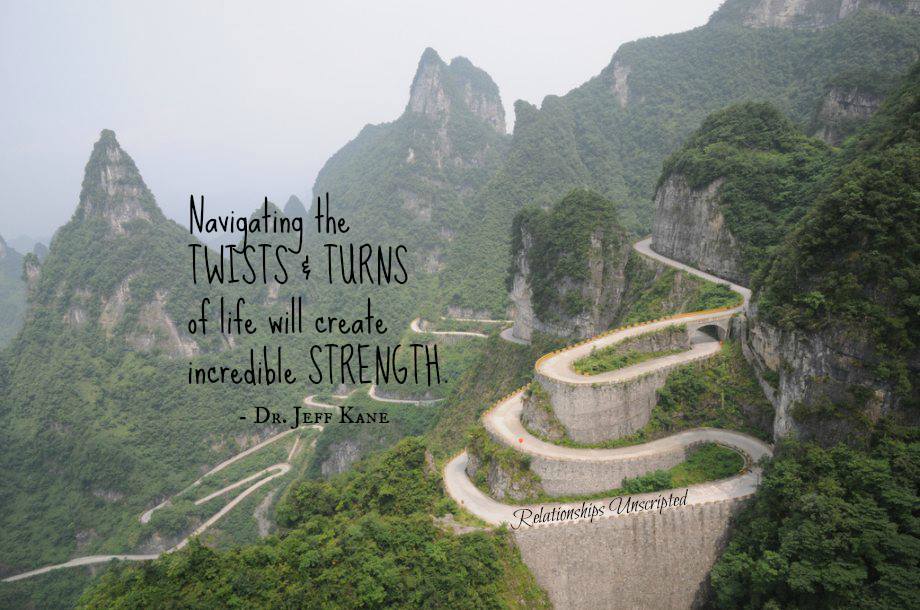 pearls. There is nothing better than announcing that today is backwards day, what do you want for dessert? Best used sparingly. It turns a blah day upside down.
I was thinking about this in reference to an amazing experience I had a couple of days prior to this writing. I saw my reaction to the turn of events as a signpost of a significant shift within me. A shift that left me feeling fantastic, free and alive. I was open to the magic in all moments. It was my intention to not judge anything, not even the moment. I did not resist what was. I went with the flow and I expected good things to happen. But how does one define good? One is best not to worry about it. Things just are…
"Since everything is but an illusion,
Perfect in being what it is,
Having nothing to do with good or bad,
Acceptance or rejection,
One might as well burst out laughing!"
~Buddha
In Byron Katie's words: 
Life is simple. Everything happens for you, not to you. Everything happens at exactly the right moment, neither too soon nor too late. You don't have to like it… it's just easier if you do.
The first March weekend 2014, I somehow chose not to make any plans and none came along. There were moments when I felt truly lonely. I spend a lot of time alone and almost never feel lonely so I took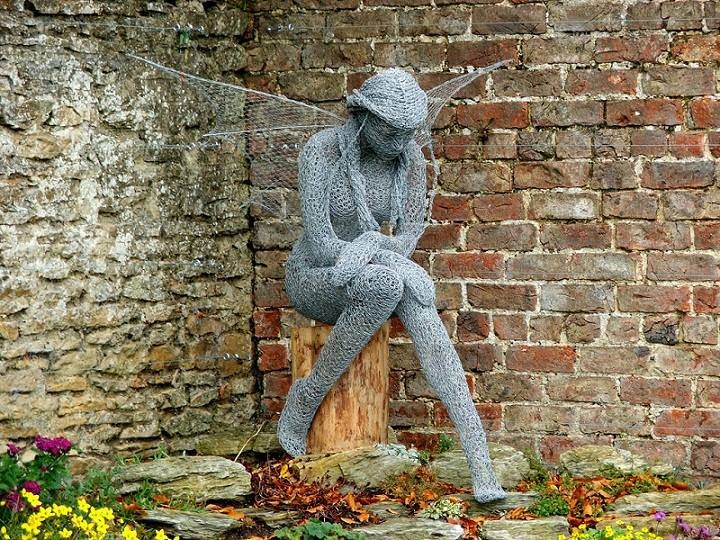 notice. I guess in the back of my mind, I was hoping some plans with a specific man might turn up. To call him my boyfriend would be premature. We had been on three dates. Two of those dates were backwards day dates. Dessert first …also known as intimate playdate. I like to try most things once or twice. So somehow this trend started. It was definitely time to look into if this was what I really wanted. It was what I thought I wanted. My profile on Plenty of Fish read "wants to date but nothing serious"…which I think was a euphemism for prefers backwards day dates. That was my intention when I chose it so no surprise that reality had provided this. With this particular friend it would start with an innocent little text in the morning "bonjour", continue with some suggestive texts/sexts and ending with the intimate playdate. Anticipation is fun!
I knew this was the first time both of us were without kids on the same weekend.
Expectation is the root of all heartache…Shakespeare
I ended up going to see a couple of hockey games that my sons played in. My youngest played a game at the local arena. I turned up a little late, 10 minutes into the game. Who did I see but my friend! My heart lifted. There was a glass behind the stands so I could see him sitting there before I entered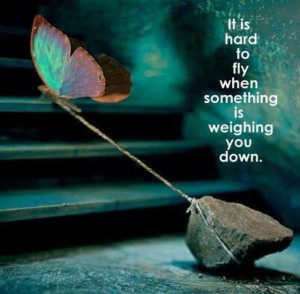 myself. Well, no doubt, I chose to sit with him. It turned out his son's team was the opposition for my son's team. I chose to fraternize with the enemy using those very words as the seat next to him was cleared. My intuition sensed something had changed. Now I see a sexy lass with a large Tim Horton's coffee cup matching the one in his hand. Oh, this is interesting… Right away, I perceive what I have walked into.  He has a girlfriend! I am instantly overjoyed for this intimate, upfront way of learning the truth of my situation. I was quite tickled at the strong gratitude I felt. This was a cool way to be brought up to speed – up close and personal. So I just sat there as a fellow parent spectator. I conversed with another man on my right who had refractive surgery from my parenting partner so that was a pleasant conversation. It likely was crazy uncomfortable for my friend with his girl on his left and his 'friend with benefits", me, on his right. He or his girlfriend did not appear to be having as much fun as I was, that was my assessment.  I add in later:  you cannot always trust your perception.  I learned over time that he was not at all uncomfortable with the two ladies at his side.  Maybe those two were having a lot more fun than met my eye.

When the game ended, he just turned to me and said, "see you later". Wow! I knew what was going on. But it was still nice when I saw the opportunity to talk to him – his girl went to the bathroom after the game. I just asked point blank. Is that your girlfriend? He said Yes. I told him with a jovial tone and a playful shove, "you should have told me". He remarked, "yes, but I didn't know how". Fair enough… I had asked him if I should go back to the pond, Plenty of Fish, to which he replied, "yes". I asked him could I hug him? He said no. "OK. Take care." I respect him. I know he was surrounded by all the parents of his son's team. I must respect his choice. I walked away with bouncy steps and head held high. Loved how comfortable I was in my own skin in that moment…
That was when it hit me. Wow! That was cool. I had wanted to clarify the situation. I had intended to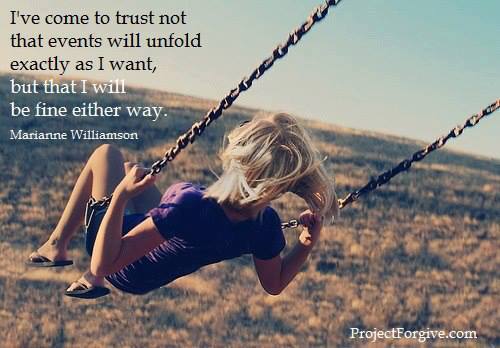 send a text that night or next day asking if I would see him again. Sensing something had changed. I felt so supported by the Universe. This happened for me and not to me. I preferred the face to face interaction by far. We were here to relate first and foremost, right? He was privileged to experience the "Angèle-style" moment.
Within a half hour, he sent a very authentic, heartfelt text. He was truly sorry and felt bad. He went on to explain that this was a past girlfriend that he had run into the prior weekend. I told him not to be sorry. Authenticity rules… I appreciated the effort with the text as it was not really required but very appreciated. He exceeded my expectation. Loved that all the loose ends could be tucked away. That is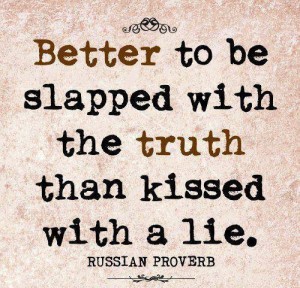 all any of us truly want or need. So much drama when people do not just accept the reality of the situation.
If Life gives you lemons, make lemon meringue pie!!
The Truth is bitter in the beginning but sweet in the end.
A Lie is sweet in the beginning but bitter in the end.
I love quotes! They are more succinct than a story.
Big lesson I learned through dating him was that I was not being honest with myself in "dating but nothing serious". I enjoyed the intimacy and reminded myself how a relationship is automatically occurring when two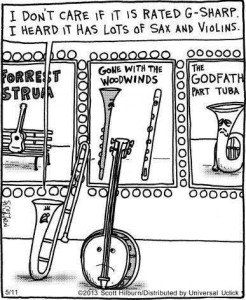 people are intimate. I watched the movie "Friends with Benefits" during the weeks we were interacting and saw myself in those characters.
Friends With Benefits "Closing Time" flash mob ending scene
"I'm messed up!" Justin Timberlake's character (I can relate…)
He:  I miss you.
She:  I miss you too.  But you're not wrong.  I am damaged. 
He:  So am I.  Who isn't?  That's what makes us so awesome. …And our tattoos.
Do I have intimacy issues? Probably. I chose to immediately change my profile to "looking for a relationship". I remember not too long ago being turned off whenever I saw that on a man's profile. I have evolved apparently. I make a few other tweaks – removing a few oddball sentences along with my You Tube link for Wake Me Up by Avicii. I was just going to leave it at that when a face turned up. I had seen it before.  I had even messaged him but I forgot. I decided, "Hey, I will message this guy". I would love to meet him. Instant response. He was online, rare I later found out. We chatted back and forth. We made plans to meet for a drink that same night. Nice! I was talking to my last friend at 6PM. I am meeting this new friend at 7:30PM!! I think I changed my "looking for a relationship" status at 6:30PM. Felt very synchronistic the way it played out…
My new friend described the date as "The Best First Date Ever" as we were midway through.
Best Day Ever Spongebob Squarepants
We hit it off fantastically!! If I had not bumped into my Backwards Day friend, I would not be on this amazing date on this very same Sunday. It felt so magical. As one door closes, another opens. I felt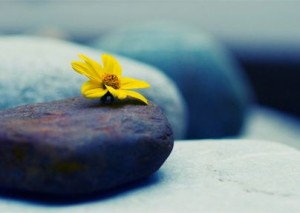 like Forrest Gump – looking at the world with those lovely rose colored glasses. We were both equally enthusiastic.  Nice. He was a renovator/builder as was my Dad. I heard myself ask, would I be dating my dad?  Kinda like how I married my mom.  Hmmm…  A slight caution with that thought. He played the guitar and other instruments. One question that he asked had me quite excited, "Have you ever bought an instrument inspired by a specific song?" Yes, I have as a matter of fact!! I had bought a guitar for a Jason Mraz song. He had bought a piano for a song from the movie Amelie! He learned to play it despite not reading music, just by ear.

Life Is Wonderful (Live) – Jason Mraz
He had beautiful blue eyes, short beard and curly hair. Yum. An amazing kisser but we left it there. I was amazed at the shift in me. The sexual polarity was strong but we both resisted temptation for now. Loved that he texted, as I drove home, that it took all his willpower to do so. I cannot imagine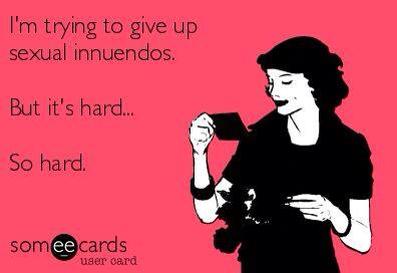 too many dates will go by before intimacy is explored some more.
I also learned that there is nothing wrong with talking about these things. I will be sure to discuss the topic: is there such a thing as sex too early? I felt like a different woman. It was all rather easy…yet hard. No pun intended – haha. Always that paradox.
P.S. – Second date was dinner. Without prompting, he brought up the issue of taking it slow in the sex department. He wanted to ensure that I knew it was not that the desire was missing but that he valued the anticipation building while we got to know each other. We were dancing to a very different tune this time. Wow! I appreciated trying something different, for sure. It seemed that my "Cosmic Horn Dog" or "inflamed sacral Chakra" had settled. What a relief…
Maybe I speak too soon.

Written March 4, 2014
April 11, 2014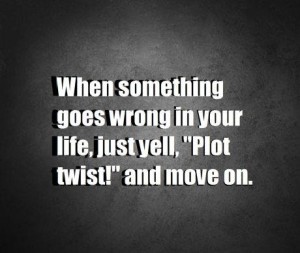 I guess an update would show the true Forrest Gump that I am.
Taking it slow date ended up not returning my texts after the second date. What?? Another of life's mysteries. I only sent two texts before I got the message. 'Nuff said… The bridge is intact with that one. I remain curious as to what happened there but curiosity never killed anyone. Or has it? Still open to hear from him in the future if he is ever so inspired.
My Backwards Day friend texted "Hey stranger" one day a couple of weeks ago. Fun going back and forth. I mention that I have a moratorium on sex for now. He states, "Aw, I loved having sex with you". I tease with, "Maybe you can apply for the
 grandfather clause". I am such a flirt. I do not know what to do with myself sometimes. When he asked what I was doing that night, I was a little disappointed to say that I was busy. Unsure whether would hear from him again. Not overly concerned as the ball and chain, as I affectionately call his girlfriend, was still in his life. Do I want to be the mistress?
Yesterday "Hey stranger" followed an hour later, did not respond right away, with "How have you been?" Certainly, seeing these texts put a smile on my face. A fun flurry of texts and a short visit on the phone followed. Return of the backwards day date! Truly a pleasure. I guess I want to learn that lesson again. (Insert happy face here)
I followed my joy. With no expectation as to outcome. Love the authenticity in our communication that had resulted with our little experiences together.
Truth is stranger than fiction I always say…
June 22, 2014
Truth is definitely Stranger than Fiction. Connected with Backwards Day friend yet again weeks ago. Girl was still present in his life.  He was on a business trip.  Big fancy suite.  Invited me to join him and share it in Calgary.  Anyone who knows me knows that

I love driving…  I had on my wish list to have a romantic overnight with a man.  Checked that one off now.  Not sure I will ever get out of Relationship Kindergarten – see Plenty of Fish story. I say that lightly, as I just followed my excitement.  I do not consider it a mistake.  It was authentic for me.

Talked to him this week, bantering along. Seems I am on the call monthly list. It came out that he has sex nearly every day! Somehow, that pissed me off. Jealous on more than one level. I was feeling pretty good about my once a week situation.  He was happy to hear there was someone new in my life.  Happens there was no crossover. A week apart.  Next question from me, "Then why on earth continue to connect with me?" His answer, "I don't like to burn bridges". Hmmmm…… Unsatisfactory to my ear. This prompted a big "I am not worthy" process for me.  I am always second fiddle. Thank you dear! I needed to deal with that anyway…
I made the assumption that he and his girl had trouble in paradise prompting him to call on me. I should take my own advice. Do not make assumptions. Wow. Somehow the situation just felt a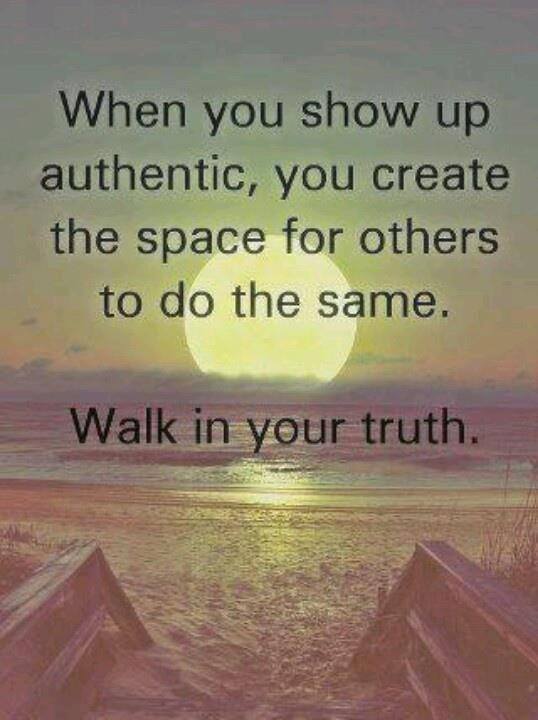 whole lot different with that little tidbit of information.  I felt like the condiment on somebody's buffet. I gave myself a big hug.  Live by the sword, die by the sword.  I always say. On the other hand, I was quite inspired by him.  What an abundant mindset!  Who says a man can only enjoy one woman at a time?  What is good for the goose is good for the gander.  No?  I find myself reluctant to have more than  one lover at a time.  I ask myself why?  Is it a belief system?  Is it authentic for me to enjoy two, or maybe even more, lovers?  Possibly.  Not sure.  Seems that with the right one, a second would not be authentic.  Maybe I watch too many Disney movies.  I observe myself.  I think society would benefit from embracing what is already here.  People, for various reasons, find themselves looking outside of committed relationships for sexual experiences and relating.  I would call it normal…for some people.  I prefer full transparency. In my own marriage woes, I was unable to consider that option.  Looking back, I think it would have been much healthier for me to have explored that.  Not having sex for nine years does not sound like a picture of health to me.  But with the core wounds that most of us carry, it would be hard to live harmoniously in polyamorous or multiple lover situations until those wounds are sorted out.  I take responsibility for my own wounds…and my own choices.  I could choose differently moving forward… or not.  I will let the moment teach me.  How I feel will be my guide.

Another moral to the story: You only hear yes if you ask the question. 
Sounds like good advice for me.

Mr. Backwards Day is bold and playful.  The having sex every day thing is something I aspire to.  Leave it to my Backwards Day friend to show me how it is done.  As in all things, I want to have an open mind about it.
Not sure you can
 believe everything you hear but I imagine his girlfriend often has a smile on her face. Sounds like fun to me!
P.S. – Found an article quoting research that casual sex can be good for you.
The article opens with a photo of Justin Timberlake's bare buttock – from the Friends With Benefits movie.  You don't see that everyday…
June 23, 2014
Monday Morning Philosophical Corner with my friend Mr. Swinger- known as Jeff moving forward. I hate using the Swinger title and I received his permission to use his first name.  Loved that Jeff read the Plenty of Fish story and contacted me right away for a catch up.  He is very insightful:  a pleasurable conversationalist.  Loved hearing about how his lifestyle saved his marriage.  The key, as is so often the case, was transparent authentic communication.  The scribe sign was ignited for three quotes from him this morning: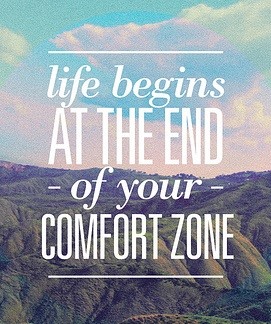 Another marriage ruined by monogamy.  He and his wife often remark this to each other.
You find what you are looking for. 
Love conquers all.
The swinging lifestyle has left Jeff and his wife happier than they had been prior.  He loves his wife.  She knows it because he lives it.  Not that some issues do not come up but communication and love can melt away any difficulties.  True in all relationships no matter what the issue. I had read an article recently stating the same in relation to polyamorous, loving more than one person at a time, relationships.  I looked unsuccessfully for it last night. Maybe you can have your cake…and eat it too.  Your choice.

I did find a story where a woman shared her experience of loving a married man.  I was shocked at the venom directed towards the author in the comments.  A whole lot of judging going on there.  Even the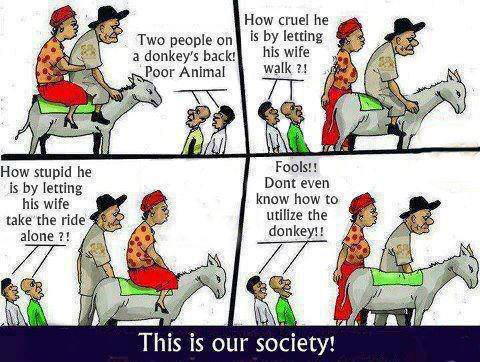 author herself gave off that vibe.  So no surprise that the readers mirrored it back to her.  My take on the story was that the married man chose inauthentically due to fear.  He chose the wife over the mistress.  Beware the fear-based decisions.  But what do I know about his feelings?  Only he can know for sure.  It often looks like control is a central theme in the relationship game.  That does not sound fun or harmonious to me.  My current lover is a married man so that prompted me to read the story.  Gasp.  Story coming soon.  If I am so inspired.  And no, I am not holding my breath that he will leave his wife.  That was made pretty clear from the get go.  Let's just say that I am way too curious for my own good…  I call it research.  Kinda like a cat.  I did not chase him.  He just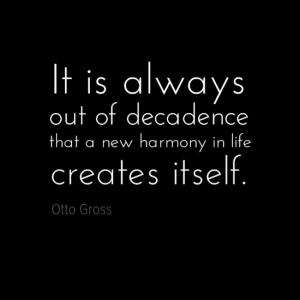 landed at my feet.  I think every true writer or artist has taken a lover.  Am I right?

Love a quote from Bentinho Massaro:  You live in a free Universe.  There are no rules.  Just follow your Bliss with boldness, compassion and integrity. 
My addition:  Live and let live.  Then we can all enjoy Peace on Earth.  So simple…

P.S.S -Loved this article from Elephant Journal, How To Love a Girl Who Doesn't Know How To Be Loved.  I think it speaks of so many of us both male and female.
Learning how to love feels to me to be the most important skill to have or perhaps it is to be love.  Love is a state of mind not an action.  Maybe a bit of both…
One woman's non-discerning is another woman's loving.
11th hour find:  What is Love by Haddaway looped video to represent Relationship Systems.  Ten hours of listening pleasure.  I was done at 2:50.  Short video on a loop with Jim Carrey, Will Farrell and another comedian bobbing their heads to the music.  Respect to the genius who put this one together.
I want to break out of the loop!
July 11, 2014
Got my monthly call from my Backwards Day friend last week. Lovely intimate invitation, the first since our frank talk of our sexual lives outside of each other. It was the first time he was inviting me to his acreage. I was a little torn. Wanted to go but my little pesky wound got in the way. I said no… could not come up with a reason that I needed two lovers at once.  I had been with my lover the day prior which left me feeling more free to choose. I had an open discussion with my lover since the Backwards Day revelations. He informed me that, I quote, I am free to shag other guys. Not the most romantic of thoughts.  I adore feeling free, not that I need to exercise that freedom. Being that he is married what else can he really say. We agreed that we would be open with each other if another partner entered the scene. Seemed we were exclusive to each other. My preference I decided. He and his wife had not been intimate for months. Loved when I asked him how often he had sex, his answer "as often as I am with you". I read that married men are good at committing. I like that in a man. The never married man has a much harder time committing they say. Isn't that Ironic? In my dating experiences in 2014, I receive the most commitment from the married man.  The world is a mysterious place, don't ya think?