Nassim Harmein & Amber – Orgasm During Child Birth Delivered in a water bath under a tree in Hawaii. An 8 minute excerpt from an American TV show looking at the experience. When I first heard of this case, there was simply an intimate home video.  It was replaced by this TV show.  Nassim Harmein is a well known Physicist.  Those Physicists have some advantage over us all… I jest.  This is not just a one time phenomenon. Many women have been reported to having experienced an ecstatic delivery.  The video describes the complex issues connecting expectation of pain to the experience of it.  Childbirth pain:  a belief system?  Certainly cultural variation is quite marked on the Labour and Delivery wards.  Interesting…
Reminds me of my own and mom's birth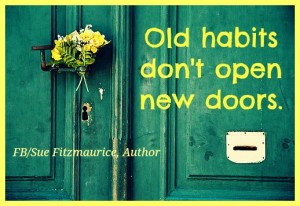 experiences. Minus the orgasm that is… I can only speak for myself.
Maybe next time… Insert smiley face emoticon here.
I recall my mom telling me how she informed the nurses during her labour with me, her firstborn, that she was ready to deliver. They
 chuckled and told her "no honey, after only a couple hours you cannot be ready". But of course, my mom was right. I surprised everyone with a sudden appearance. It was the days before Health Care Insurance. An Obstetrician happened to be nearby and attended – not sure if he had to do much.  Sounded like nature looked after itself. Happy ending – Angèle was born.
Ode To Joy by the Muppets.  Epic.
For me, I was adamant to experience natural childbirth too. Curiosity was piqued. Women from the beginning of time experienced childbirth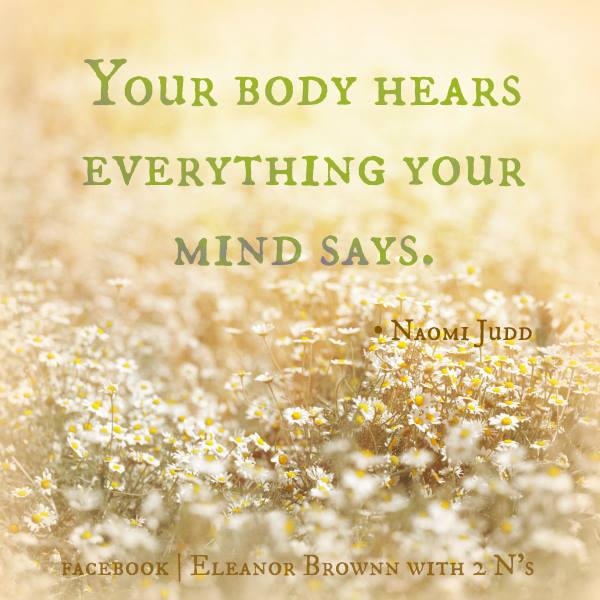 without medical intervention. Even though I was a doctor, it always broke my heart to see a child's first experience in life to be an injection of Narcan – counteracts the effects of narcotics often given in labour to 'ameliorate' the birth. Narcotics help the doctor in speeding things along and the patient by reducing the pain.  Less pain leaves the patient more relaxed to get down to business.  I realized we have other options for relaxation.  I used breathing and mental affirmations. Had to be quite firm in refusing the narcotic in my second childbirth. My Doctor was reluctant to take no for an answer.  I had already delivered a baby without painkillers once so I knew I could do it.  Sprained my wrist a little squeezing the bars on the hospital bed:  birth injury. My doctor -love her, had worked alongside her in training- was not known for patience. It was around seven in the morning. I refused to receive a narcotic.  Committed to natural childbirth I was.  The pain was not more than I could handle. I could read her mind, perhaps she even stated it out loud: she had her rounds to do and was hoping to get her day underway. She did not want my birthing experience to delay her schedule.
Narcotics have a way of speeding things up. No pain. Baby flows out.  Narcan flows in…to the baby. In the end my labor was less than two hours, short by normal standards. The same as my first. I was expecting #2 to be shorter as is usually the case.  I recall having some thoughts that he might be delivered in the car.  Ha ha to that one. This boy was a whole lot bigger than my first- nicknamed the China Doll by her Grandpa. I ended up delivering an 8 pound, 13 ounce Jacques. The Obstetrician's jaw seemed to drop. I will never forget her enthusiasm. She thought I was an amazing birthing machine and encouraged me to have more children. If I could deliver this big boy naturally, I would have no problems in the future. At the time, I really had not thought about having another child.
Shortly after, I began exploring fear and how it can control our lives. I started tapping into myself, uncovering any lurking dreams. I had to admit that if not for fear of being overwhelmed with another child, I truly wanted another, to make it three children. There was even the faintest hint of a dream of a forth blessing. It was my foray into writing my own story. I vowed to not ever make decisions based in fear but to dream freely. Interestingly, with this new willingness to not control things and not live in fear, I opened myself up to having an epidural and a C-Section in my third delivery. The exact same experience, had it occurred first time around, would have felt devastating.  I remember my militancy in my expectations of childbirth back in 1997.  In 2004, felt like a miracle.   I certainly knew many women who felt huge disappointment when the experience was counter to the expectation.  I was curious about an epidural.  I
like to try most things once.  I trusted my instincts.   Examination found little Jean-Luc was presenting hand first. My dear friend and doctor explained how this was quite common. Usually she just had to gently pinch the hand, it would be withdrawn. In Jean-Luc's case, the arm was right jammed. After the artificial rupture of membranes, it would not budge.  His arm was pulled down the waterfall with all that extra fluid from the polyhydramnios. His hand was visible hanging out of my yoni, a term for vagina. I immediately saw a C-Section in my future. I fondly recall the lecture with Dr. Beck where he had a baby doll and a pelvis and showed us how that head just fits – and only in one specific head tilt. If there is an arm up there, I could not
see how it would be possible – without broken bone(s). My Obstetrician wanted me to try a few pushes. I humored her but my then husband and I, both Doctors, had to gently remind her that we would need to go to the Operating Room.  Comical how the patient had to jar the Doc. Created our own reality?? Perhaps. Well an epidural was very conveniently morphed into a spinal anesthesia. How convenient! Cesarian Sections Were Us that day.  Emergency Cesarean Section for added drama.  That team could move into action.  It was minutes and I was looking up at another familiar face, an Anesthetist from the Class of '89 – graduated one year ahead of me.  My blood pressure hit the floor as the team noticed too late the absence of the Resident, surgical assistant.  Father of the child was starting to pull some gloves on.  That was funny.  I was on the edge of consciousness but I lived to tell the tale.
In the end, my friend was traumatized by this whole experience. She really remembered the birth of Jacques and felt this C-Section was a failure for me. I certainly did not see it that way. The moment I heard Jean-Luc crying, all was forgotten. It was kind of cool to be pain free for the next full day. I recall the afterpains of the womb shrinking down keeping me awake with my first delivery. Worse than the labor. It is magical as I recall working with my Obstetrician back when I was a student -she a Chief Resident- that I thought to myself, if anyone would ever have their hands inside me, it would be hers that I would choose. I even remember the specific hallway I was in at the University of Alberta Hospital while thinking this. Again, created my reality? Or recognized my future? Why on earth was I thinking about that?  Those hands were small, confident, nimble and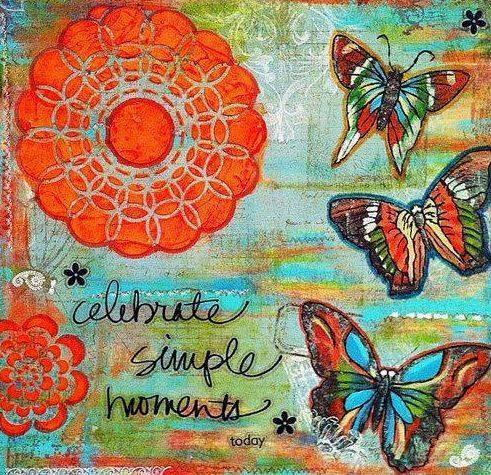 talented. I had seen it with my own eyes. I did not realize how traumatized she was by this experience until much later. She ended up on a vacation in Mexico and met my parents traveling. Before long, they discovered the connection to me. My mom tells me how surprised she was that the Doctor remembered the date of Jean-Luc's birth. My Doctor was off to China the very next day which I think helped her to remember, also just before Christmas. The Doctor also recalled, with passion, the little hand sticking out and turning blue with each contraction. Parenting partner concurred the horror of this sight. I love to give experiences to people. My treasured Doctor kept coming back to the sad feeling that I should have been able to deliver without a section. I jinxed myself, she said, as it was my idea to rupture membranes to avoid any neck strangulation that could occur if the membranes ruptured spontaneously. JL was swimming in an extra large pool, otherwise known as polyhydramnios. So yes, I was a wee worrier back then too. I was in the business of worrying with my Medical Training. I was reducing that by the day, by the month…with vigor.
My experience of the health system during this third pregnancy left me forever shaken and confidence fully lost in my health system. I had unexplained polyhydramnios – too much fluid in the uterus. This is not terribly uncommon. I was not too concerned. It resulted in my referral to the Perinatal Clinic, for complicated pregnancies. I was over thirty five, thirty eight years old – oh my!!- and now had extra fluid. The whole experience left me shaking my head. I had not seen a patient in over a year but was a licensed Family Physician. I did not know it at the time but this was the onset of my retirement…from Medicine. The Perinatologists were not happy that I refused to share their concern. They really dug into the idea that I should have an amniocentesis. I was 29 weeks pregnant when I first saw them. Inducing premature labor was a possible side effect that they completely skimmed over. But to me, this was not worth any risk. I tried to understand where they were coming from and could not. I heard that I had a one in twenty chance of having who knows what problem, that even if I had it would not change my actions in carrying through with whatever came my way. I was not even terribly concerned to go to any unusual efforts to diagnose prenatally outside of the already performed routine ultrasound. I figured, when the baby was born, all will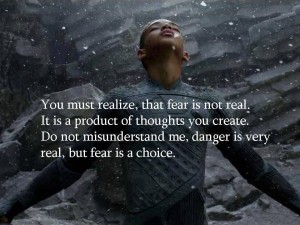 be known. I was completely fine with this. They were not. They took great offense that a Family Physician could have this nonchalant attitude.  They rolled up their sleeves and were really not taking no for an answer.  They made it clear that they felt extra obligation to educate me because of my profession.  They were concerned of the viral possibilities of me influencing patients.  In practice, I was well aware that I fell outside the Medical norm but always encouraged patients to know that their gut instincts are best not ignored.  I ensured they realized that they have choice…always. It was apparently foreign that a doctor would not worry – oh my. They were committed to convince me to share their worry and concern. I left my training with the strong and foundational belief that a doctor's first priority was to create and fertilize hope for all patients. I maintained a high level of hope, for my baby, not for the medical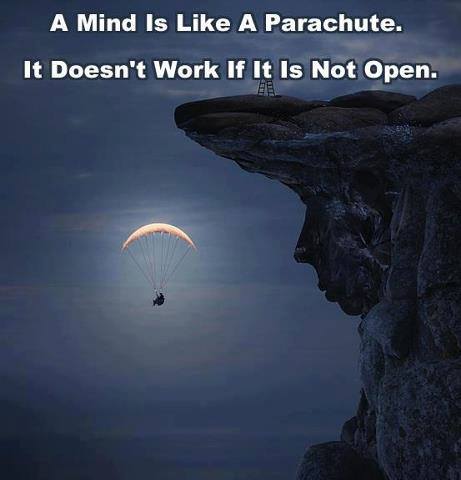 system, despite their concerted efforts. I sensed the fear in these Perinatal Clinic Doctors. It struck me as absolutely delusional. I vowed to follow this up – fire in my belly about it. In the end, where do I start? It was a seed sown.  Writing this story clears this off my chest forever. Were they afraid of being sued if anything went wrong? I remember having that feeling early in my career. I figured out pretty quickly that it was no way to practice.  Sadly, the perinatologist's legal experiences likely had fanned the flames of fear. In my role as a patient, I certainly understood how nature worked and would not hold them accountable for untoward events.  A couple's grief sometimes results in blaming the doctors for their unfortunate circumstances. It made me yearn for a system where we learn to take responsibility ourselves to create relationships with professionals that we trust. When we do that, we can be very careful to take responsibility, be accountable, for the events that come our way. If something bad happens, the healthiest and most loving way to deal with it is to accept, forgive ourselves -along with anyone else that may be involved- and learn all we can from it.  The world would be in less need of adversarial lawyers as a result.  Lawyers could transform their practices into more collaborative work.  I am full of ideas…
How do we enable each citizen to take responsibility for themselves? I have always seen this as the road to health for our society. When I saw patients who were not getting involved in their healthcare, I was doubtful they would experience good health.  Gotta love my attitude. It made me feel I was spitting into the wind.  Why would I do the illness dance with people.  I said No. I often felt that patients saw me as a vending machine. They wanted to push a button to get out the desired pill/antibiotic/etc. for the quick fix. There was no quick fix. It does not take long to see that staying away from medicines results in the best health. I rarely, almost never, saw medicines improve the quality of life above those who did not take medicines. The goal is to avoid medicine. My knowledge of western medicine alone saw this as very possible. My present knowledge of holistic healing affirms this without question. But I observed that for many people, this was not in their expectation. They did not really want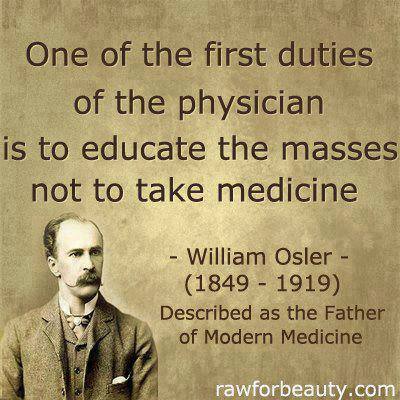 to get better. I intuitively sensed this often. Patients were not as willing as I would have expected them to be to discuss what is required to be healthy. They were entrained into the sick model. Change in any form was the enemy.
Mindset change is essential. I became fascinated with personal growth and motivation. I felt the best way to help my patients was to motivate them psychologically to make the healthy choices: to see where their influence was in their health. It felt like a losing battle. Not that I did not have model patients. Of course, those patients did not need me. All I needed do for them was affirm them -love that! As time went on, I became more and more convinced of the futility in the medical system. I speak here of the potential for widespread wellbeing and health.  Our system is not setup for that.
I realize how much my own preconceived ideas influenced my experiences. I am now much more open to a magical birthing experience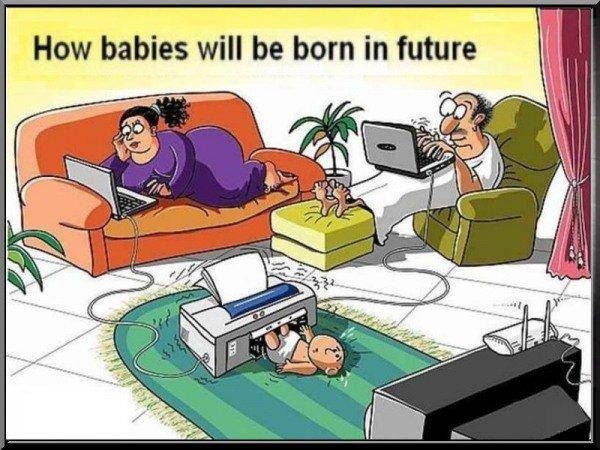 similar to what is shown in the Harmein orgasmic birth documentary. I noted to myself in recent years, "If I know something is possible, I will be able to do it". My belief is that as a human society, likely our imaginations have not been tapped into enough. Someone has to be the first to do everything. I do not know where the limits are but have to continually remind myself of this.  We do not know the limits.  I am open to the impossible. I believe in miracles – so to speak. Likely, I am able to do much more than I am consciously aware of at present – very freeing. My curiosity is engaged.
Written April 2012