The only way to deal with an unfree world is to become so absolutely free that your very existence is an act of rebellion.
– Albert Camus
For as long as I can remember, OK maybe it was my late 20's, I got hooked to the dream of Freedom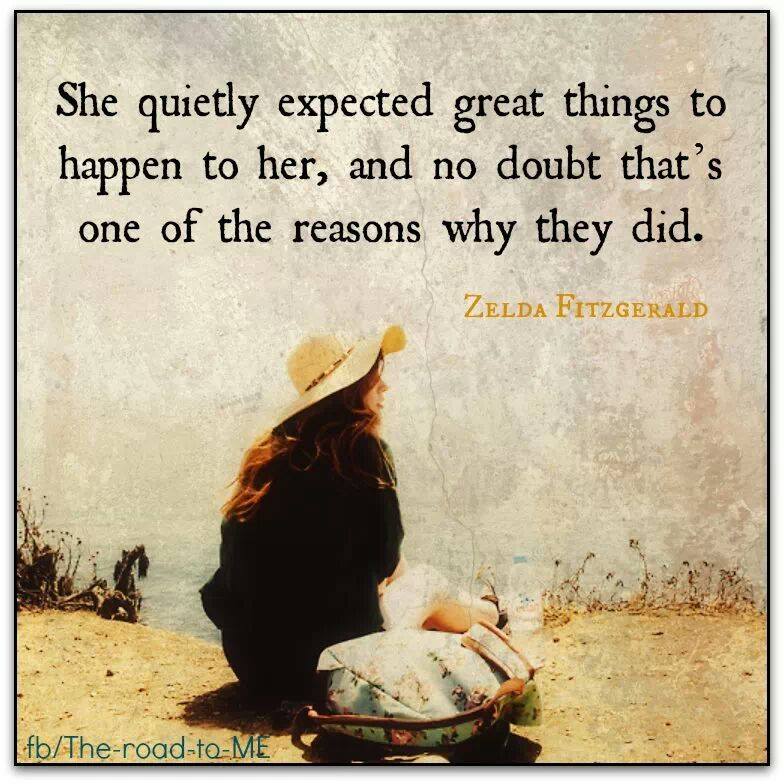 45. There was an advertising campaign for a financial company that promised Freedom 55 on television commercials. "Work with us and you can be financially free by 55 years of age". Ooooo…a full decade before the commonly held expectation of 65 years. I had been working for three years as a Family Doctor at this point. I had quickly retired my Student Loan with my first locum, two months long, in Lacombe, Alberta.
Digression alert! I thought I worked hard as a training Doctor. That first week in practice was a real eye opener. I think I was disturbed every night for the first four nights. In training, we were usually on call one in every three nights. Can be a little grueling to say the least. With this locum, work for other doctors while they take a much needed vacation, they were even calling me the night before I officially started! July 1 is Canada Day – a holiday- so I was due to start July 2. Well the first Doctor that I happened to be covering for was the largest volume Obstetrics practice in town, the only woman. I get a call at 10PM July 1, 1992 and it is the hospital. Come in, there is a baby to be delivered. What? Are you kidding? Apparently they were not…
Maybe I watched too much Kids In The Hall but I was set a little off balance by this insistent need… for me…to be a Doctor…on my day off. A statutory holiday. How insulting!
Country Doctor by The Kids In The Hall
Next night: come in, one of the doctors needs your help resuscitating the baby he is about to deliver. Really?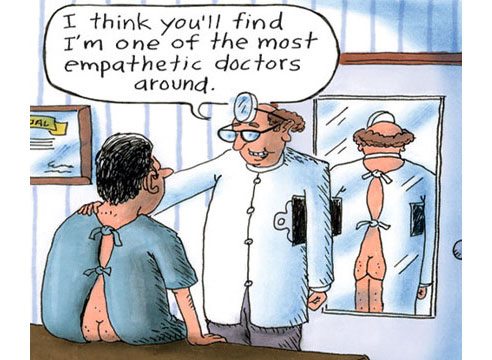 Next night: I am officially on call. Emergencies R Us.
Next day: I am in the Operating Room doing a D & C, don't concern yourself with the technical stuff, working around the office. Was ending the day at 8 PM those first weeks. I was seeing 30 patients a day which I rarely did past my first three months of practice. Who knows what that means.
Next day: Forget details but another Dr. needed a hand. Or a baby to deliver or something…
By day three, I was experiencing every symptom of stress that I knew. Yikes! The other doctors were applauding my abilities. Freshly baked Doctor. I fondly recall that summer sewing up a large and complicated laceration on a man's hand who lost a fight with a lawnmower. Others looked over my shoulder and recommended I send it out. No, this was my kind of case. The patient was preferring me to do it, begging me to do it. Saves him a trip to the city. OK! It was a long case but he came to show me his hand weeks later and it was Beautiful. He was as impressed as I was. The many patients who had their office appointments rescheduled may not have been as keen. We all have our glory. I took it as a good sign that they asked me to cover their holidays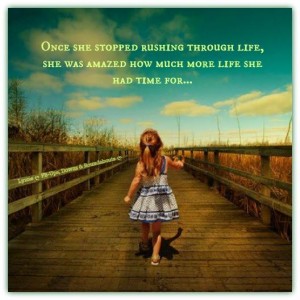 again the next summer. I graciously declined…
OK – decision made. I will not become a Rural Doctor. That was easy…
I can be considered impulsive. When I make a decision, it is final.  Except when it is not. It is funny because after that first week, everything just completely settled down. It was almost as if the Universe did not want me to settle in small town Alberta as I was considering. I was dating my now parenting partner. He was just a Family Doctor, as it is often stated, at that time but was applying to Ophthalmology which would connect him to cities ever after. He did in fact enter the specialty training followed by a subspecialty fellowship – sidetrip to Minneapolis, Minnesota for a year where our first child was born.
Back to Freedom 45. The concept brought delight every time I would think of it. I loved to drop it into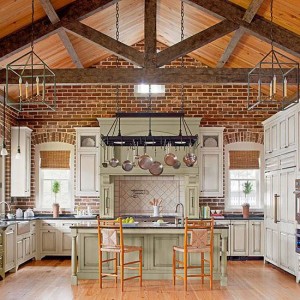 conversation with workaholic specialists. It would usually yield a cranky response. I found it entertaining. If they lived in a million dollar mansion, I would warmly suggest that they sell their house and they would be free. This suggestion was never well received to my mind. I would always discuss Freedom 45 with any Financial Advisors I worked with. It was a running joke. They would kind of chuckle and humor me. I loved teasing them with their advice. What if we do not receive an annual average return of whatever flavor they were selling that time? They could never really say too much. I did not take their projections as gospel truth, that is for sure. I made decisions that would enable me to be within reach of freedom – whatever that means.
As I approached the age of 45, I delighted even more in Freedom 45. I was in a marriage where there existed two very different points of view on most things. Hmmmm…. As much as I wanted to be free, why were we digging deeper and deeper roots into Edmonton? Opening a Surgical Centre: taking on a 1.3 million dollar business loan. It was at that time that I was captured by the idea of making dreams come true. This was my marriage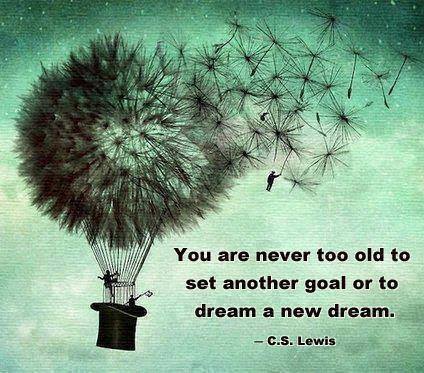 partner's dream. I was not going to prevent him from seeing it through. He was astute to note that until my Dad thought it was a good idea, I was hesitating. My Dad said, "Go for it!" and I was all in. Too funny. Then I did feel reluctant to leave the marriage with him holding the bag… of debt responsibility. There was one year left when we separated. Forecast was bright. We toasted together June 2012 when that bad boy was paid off. Loved leaving the marriage with the businesses in great shape. A decade long struggle to get onto the elite list of private contract holders with the Alberta Government -deep pockets- was the last official function I served in the companies. That was December 2011, six months post separation. When I commit, I commit. My last month of salary was January 2012. I declared myself officially retired January 31, 2012. I sometimes think to myself that my parenting partner is in the business of printing money. He is a gifted eye surgeon with an impeccable reputation. If you have cataract or corneal needs, he is your man.
My buddy had considered purchasing the building he was leasing, if only the owner would sell it.  I dug my heels in.  I did not support this business decision. I had strongly encouraged our selling our interest in a medium sized commercial building.  I was looking ahead.  That cash enabled my selling out.  It was not conscious at the outset but I recognized its brilliance later.  I found myself in a loveless, sexless marriage with a man who honestly admitted he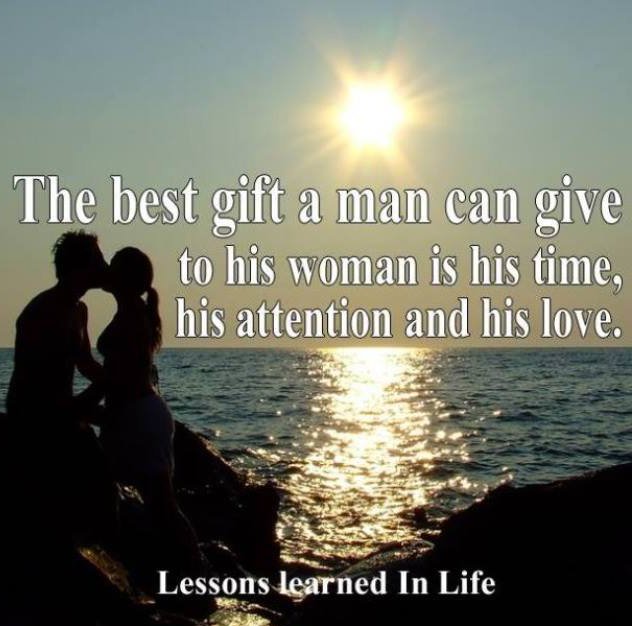 preferred being at work to being at home with his family.
Beth by Glee, Originally by KISS This song was posted on Facebook by a friend June 5, 2014. I listened. I cried. Then I chose to review this story. Ah, it goes right here. Amazing!
Yikes!  Over the years I went from best friend…to friend…to employee.  Not the subservient kind either.  I was known to talk back.  His style of running the business led to dramatic events – not my style. Human resources…messy business that. I started suggesting we sell the business. He fluctuated but could not leave his love…I do not/did not take it personally.  More accurate to say that my mind didn't take it personally.  My heart was bruised. He deserved freedom to choose his own life just as I did. Neither of us loved ourselves in our marriage so we were not going to magically be able to love each other. He gave lipservice to committing to transformation.  For me, it became my #1 priority. It came to a point where I did not want his choices running my life anymore. I firmly made my decision. I wanted to sell out. I wanted to transform my marriage relationship into a parenting partnership in a two household family. Once my imagination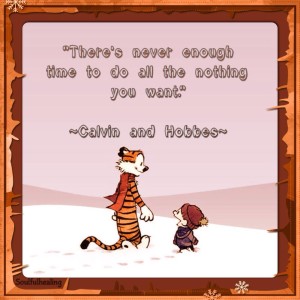 saw my life in this new family setup, I could not shake my excitement at the prospect.
The heart has its reasons, which reason knows not. Blaise Pascal
I want to declare my financial freedom. Authenticity rules!! What I do with this freedom remained to be seen.
I believe that the words we choose, the labels, are important. Words have energy. They each carry their own vibratory level. When we choose words, let us find the highest most authentic we can. Of course, they do reflect how we feel. It is not good for our health to not honor our own feelings. When they are vibrating at a low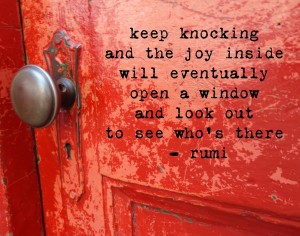 level, it impacts our health. We would be wise to search out the way to feel good. Follow your own excitement. How would we describe that? How would we label that? I think there is great power in not worrying about labeling things. But out in the real world when in discussion with people, topics come up. It helps us to connect with others to talk about things. Choice of words is a reflection of what is going on inside. Keep in mind that the fake it until you make it concept is real. I actually waffle back and forth on this one. Who knows? When shifting something in your life, it may feel fake at first but with repetition, it becomes real.
I do not know why but I could never say the "D" word, divorce. I still cannot. It feels like a low energy word. It is as big event as our conditioning creates. In my experience and conditioning, it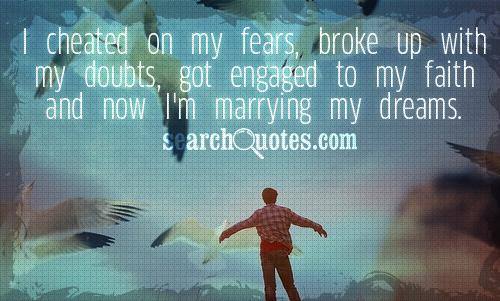 is/was a very big event. Wouldn't it be cool if we could put relationships in the light of authenticity? We all want freedom in our relationships to grow and evolve. Sometimes that will involve the relationship's obsolescence.
I applaud myself in coining, as I had never before heard the terms, parenting partner and two household family. I always correct people when they ask about my Ex. Hate the term Ex when referring to a former marriage partner.
It is strangely ironic that my concept of Freedom – both financial and personal- rests in the success of the marriage partnership that I enjoyed. Businesses were successful. My role in that success was supportive at best. I was involved with financial bookkeeping, expenditure decisions along with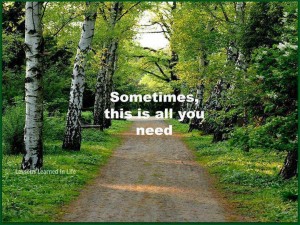 administrative insurance and legal details. As I reflect, I think my intuitive sense was my greatest contribution. …And my love of spreadsheets.
"There is no problem that a spreadsheet can't solve." Angèle Beaudoin
There is a little mathematician inside me.
I know how to handle money. Spend less than you earn – so simple.  The Simple Life has a lot to offer. Live below your means = more freedom. Avoid personal debt.  Business debt can be fun.  As long as it is a healthy business.  I did not see money as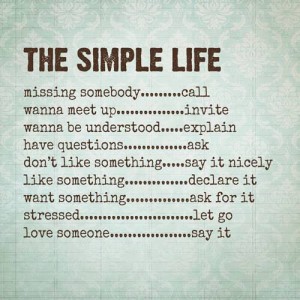 status just a mode to live freely.  My attitudes about money originate from two sets of grain farming grandparents.  You don't spend money until the granaries are full , so to speak. Not every year's crop can be sold at the price you choose and the time of your choosing.  My life has been pretty small scale in the world of wealth.  I determined early on that I would rather be a millionaire than look like one.  Somehow, there has always been more than enough money for my needs.

The Legal System supported my Freedom also. We avoided the court room for our domestic changes and undertook the Collaborative Family Process to settle our marriage administrative details.  I highly recommend this non-adversarial option for any and all your legal needs.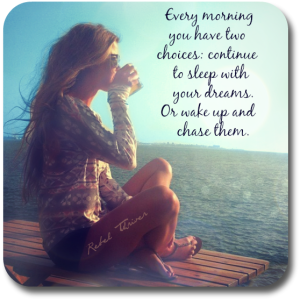 Many people ask how can I be retired at my young age? One answer to that question could be "I married well". I find myself using this answer most often. Sounds funny to me. It is short and concise but misleading also.  Hence, I chose to write a blog… where I don't have to be concise – tee hee.
Our thoughts create our reality! Surprise, surprise! After thinking a thought for almost twenty years, it comes true. Imagine that…
So on the other hand, one might think "Why did I choose to limit myself to wait until I am 45 years old to be free?". I have thought that myself now that I am more consciously aware. Somehow, my little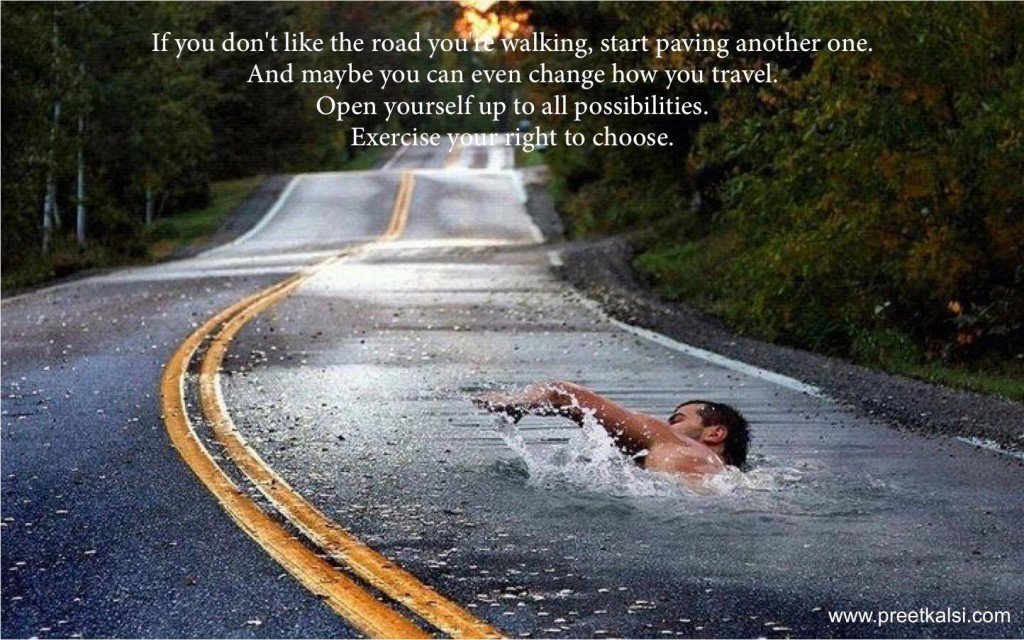 inspiration kept returning to Freedom 45. I didn't know any better. It was just outside my threshold of believability. Did I create this? Or did I just recognize/foresee the future? It was always destined to be. I have no idea. That good old freewill versus destiny again. Do you judge it? Does it count that I am free on the back of someone else's hard work? I was actively involved in any and all major decisions. I never backed down in my marriage when decisions threatened freedom. Maybe the Universe/Source/God matched up two people who would be able to meet each other's needs. I believe that is what happens in all interactions. Each has consciously or subconsciously determined that they desire an experience. The matched experience results. A man believes that working hard for his family was what he wanted to do. His Soul, likely not consciously, wanted him to experience a marriage:  beginning, middle and end. It is an opportunity for transformation.
To be honest, I did judge the ease of my situation initially. As we went through our process of settling financial details, it would have been very easy to not allow for the abundant result. I really do not value money all that much except as a vehicle of freedom and ease. I reject struggle. My parenting partner knows this of me and at times was surprised at how things were turning out in my favor, from his viewpoint.   Also that I was fine with it. I will never forget the foursome sitting at a table at one of many Collaborative Family Law meetings. It was my buddy and myself each with a lawyer. We four collaborated together…at $800 per hour in legal fees. That was the process. The lawyers sounded sincere when they once said we were one of their favorite cases.  I would be so bold as to say, "we had fun"! Love real and authentic communication.  Nothing better.  The four of us have had some delightful conversations: Each of us witty in our own way. One pertinent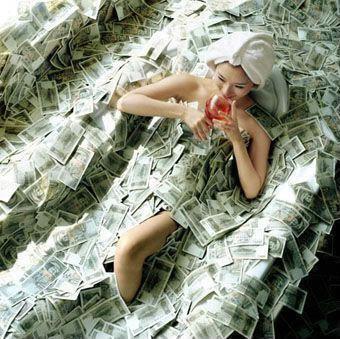 soundbite that I will never forget, "Fifteen and five would be a good day in court". It was my buddy's lawyer speaking in reference to how a judge might call it with regards to Child Support and Spousal Support. He was talking thousands of dollars…per month. My buddy slowly swiveled his chair to face his lawyer and said, "And you are my lawyer???" Not that the final number ended there but it gives you an idea of the scale. It was not far off.  My buddy finally did come out and say, "this is not fair". "Angèle gets this much money and now has no incentive to work". That was one way of looking at it. There was a hint of control there.  He would be more comfortable if I was working…in his paradigm.  Everyone in my life expected to see me return to Medical Practice.  Somehow I was to resurrect my knowledge from the crypts.  That is what divorced women do.  My plan was not to work, with or without consideration of a monthly payment.  I was smiling that day when I heard that fifteen and five would be a good day in court.  Truth is stranger than fiction.  I had tight assets.  I planned to live off of them.  I throw that in.  I saw a vehicle driving near my home displaying Tight Assets as the name of a mobile personal fitness training company.  So clever…
Rollercoaster Ride – 6 minute vimeo clip.  
He felt that this put a strain on him feeling that he had to work hard to maintain the agreement. I offered to him to do what was best for him. He will always have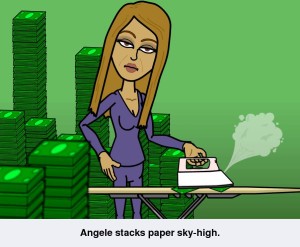 the freedom to choose. The agreement would never be set in stone. It has built in flexibility. If he should choose to retire, fine. The agreement would reflect this. Certainly, I welcomed him to slow down his work. It would be oh, so good for his health. I reminded him that he chooses to feel the weight of it. It is always tied to the Tax Return & company year end returns – money that was actually earned. It does not move forward in time. It looks back. I do not decide fair or not fair. I decide that I will just go with the flow. My treasured Spiritual Advisor, strongly recommended this. Her arguments resonated clearly with me. I can always save some money aside to be given back in future should I choose. Yes, I like this idea. I did not have to decide right then. As I have a history with activist feelings against the status quo in all systems, I found great entertainment value to see how my situation was handled in the system. Letting the system deal routinely with my domestic affairs is a bigger story than deciding to take less.  I will be fine either way.  Nobody took any interest in my activist concerns…until now. Now the system is just wrong. If you can't beat them, join them. Isn't that what they say? I guess there is a theme that keeps coming out: I love to poke cheeky fun at all the systems. And it is Beautiful… This one is Epic.

Another little delightful idea that came out of it, and I tease my buddy, former husband, with it regularly is that someday, I tell him, "I will pay YOU Spousal Support". Nothing would please me more than to pay him some great big sum of money, six figures at least, because one year I would earn more than he. I don't think he takes it seriously but if it is like the old "Freedom 45" cheeky idea then I can see a day when I pay him some big coinage. I am tickled by the Spousal Support soundbite in just the same way as the Freedom 45 way back.  Same vibration to my dowsing rod. Our thoughts create our reality… Or maybe it is more my energetic vibration:  The playful, curious, nod/nod, wink/wink, not taking self too seriously attitude that leads to less than believable outcomes coming true.  Daily choices tend to line up with your vibration.  Time will tell…
I believe in Miracles.

I will figure out how. I know that I can. …And it is easy. One of my mantras.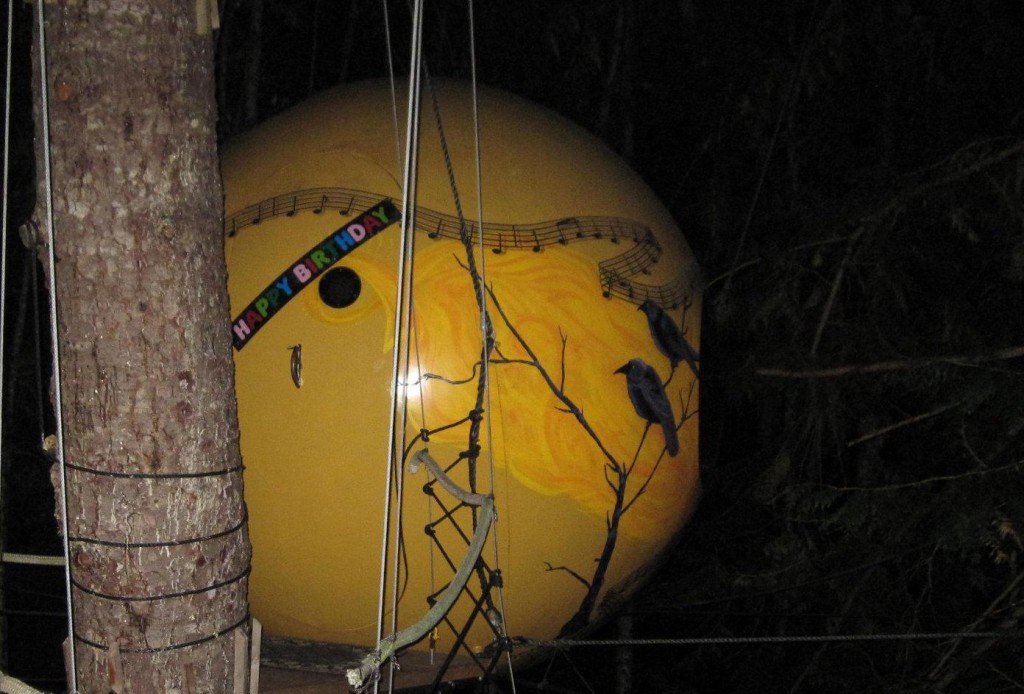 So the big day came on October 1, 2011, when I actually turned 45 years old. I decided to celebrate with a unique experience. I was six months living in the two household family arrangement. Looking back, I was less stable than I wanted to believe at the time. But you can only be where you are. It was a time for healing and transforming. Well I got wind of a place to stay in a treehouse on Vancouver Island:  Free Spirit Spheres at Qualicum Beach, British Columbia . It was so awesome! The first night I stayed in Melody – wired for sound. Absolute bliss…
On my Birthday, I spent the day in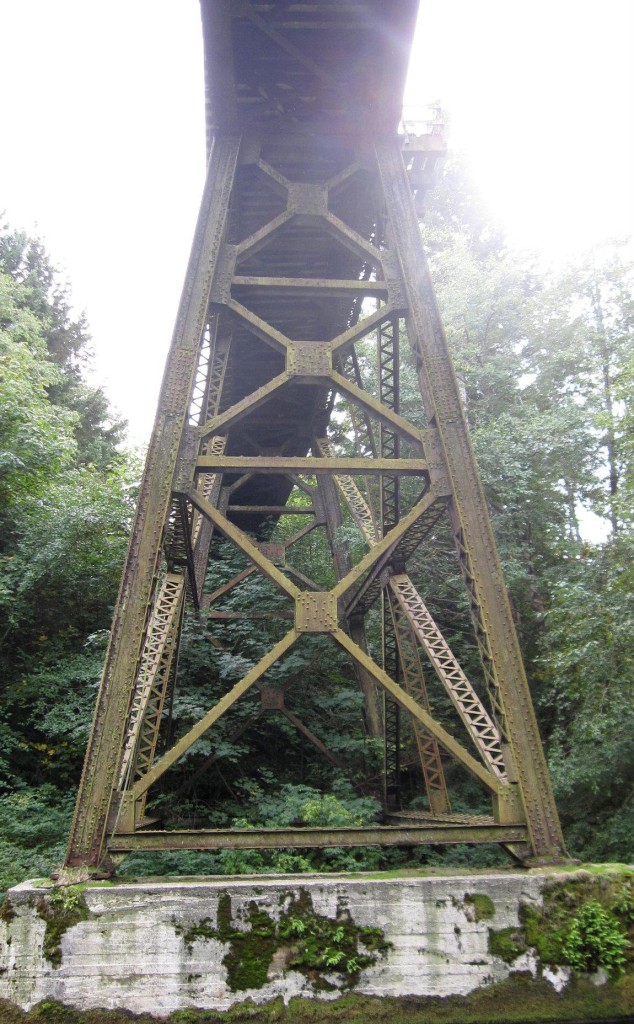 nature which included a long walk. The highlight that day was walking over a train trestle. I am afraid of heights so it was a challenge. The space between the ties was just slightly smaller than my foot so really, I could not fall through. That didn't stop the thrill of the experience. By the time I got to the middle, I kind of froze: a metaphor for my life I think. Now it was just as far to go back as to go forward. I had to go forward. I wanted to have the courage to walk through my fear of heights. I literally sensed a voice telling me,
"Don't look back. Don't look forward. Just look at your next step."
That is exactly what I did and I made it across just fine – of course. The owner of the treehouses put it into perspective when he recounted his daily excursions over the train trellis… on a bike!  One woman's fear is another man's mundane.
It just drives home, what good is looking back or forward do? It is only the next best step that is relevant. I return to this concept over and over again these past years. I have dropped the writing of this collection of stories so many times because I felt like it is looking back. What good can come of it?
Then I remind myself that telling stories is fun. I like it. It is authentic for me. As long as everyone remembers that that is all this blog is: stories. Fiction or non-fiction, you be the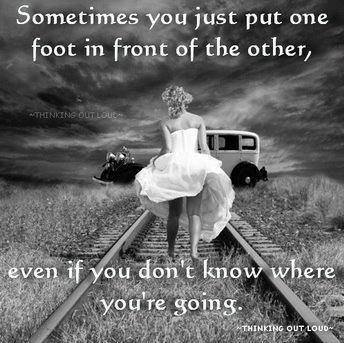 judge. It is whatever you want it to be. I am not worried about how true or untrue the stories are. They are what they are. They are not what they are not. Take what, if anything, resonates and leave the rest.
I have concern for the privacy of anyone mentioned in my stories, this one in particular. I hate keeping secrets. It is with good intent that I choose to share my story.
So there… Kind of makes me feel like I am 7 years old again.
Addendum:
Fun Fact: My tax return for 2012 displayed a record high number for my entire career. Super healthy six digit number. Truth is stranger than fiction. Worked less, almost not at all. Earned the most ever. If you are in the collection of successful businesses you will know the mystery that occurs after your Accountant does the year end accounting. Very few of those pennies actually saw my hand. But the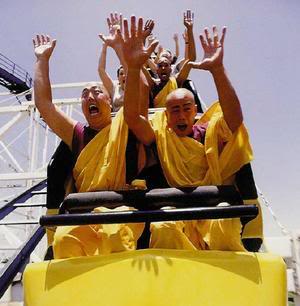 Government of Canada is loving me right then. I usually whip out a wine glass and toast myself every year. I have not figured out the mysterious world I live in. But I count my blessings…
I have not even done my 2013 taxes yet. Over a month late now. It will be a record low… Yet, I lack nothing. Contrast is Beautiful. What a roller coaster ride!  Wonder what next year will bring?
When it comes to money, I feel like a child. Are we having fun yet? A common question posed by my Dad. He has a way of lightening the mood…always.
February 28, 2014
Loved this little clip of Bashar on "How To Have Instant Manifestation & Avoid Processes"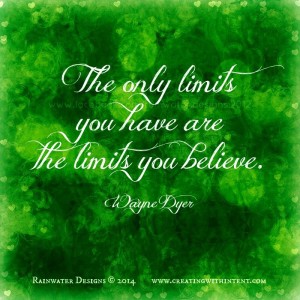 (love the part from 3:45 – 5:40)
Bottom line in his message is that the only thing preventing you from "instant manifestation" is your belief systems in place that do not believe it is possible. Bring awareness about your belief systems and truly let them go. Manifestation can come instantly or at least a lot quicker. We all have a "threshold of believability". Understand your threshold and move toward awareness and then mastery. The beauty of it…your threshold is your choice. Choose wisely…
I chose Freedom 45. I guess that was my threshold of believability. At the onset of the idea, it felt just beyond my fingertips. I read a lot of stories about early retirement in a Canadian Magazine which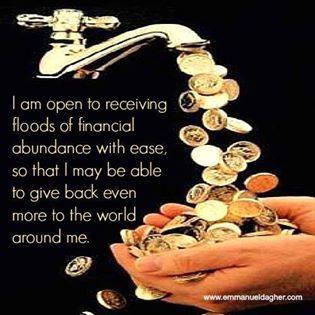 fueled the fire. Most of the stories were about extremely simple living. Somehow I get to have my cake, and eat it too. Awesome!!
How To Manifest Money by Teal Swan

Teal Swan (formerly Scott) influenced my beliefs around receiving abundance. I accept and embrace the abundance I enjoy. I do not judge it anymore. I believe everything happens for a reason. Nobody is suffering in my two household family…unless they choose it. Each individual must take responsibility for their own feelings. I would not in a million years have imagined my current situation.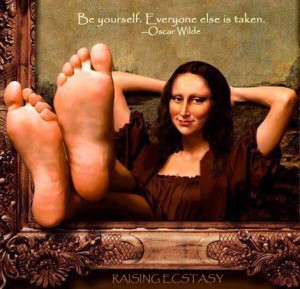 I just generally had a good time with the Freedom 45 concept. It framed many decisions over the years. It did not drop out of the sky completely. I was in there somewhere.
My favorite of the specific teachings from Teal Swan's Core Teachings list:
1. Evolution of self and of all that is, is the inevitable byproduct of living. My addition: aka you don't have to do anything…except follow your heart's excitement- also known as be yourself.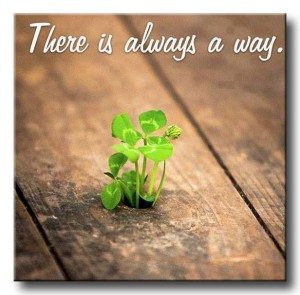 2. There is no limit to what you can do, be or have.
3. There are two types of truth in this universe: Objective, universal, Truth and Subjective, individual, Truth.
4. Freedom is a universal truth of both physical and nonphysical.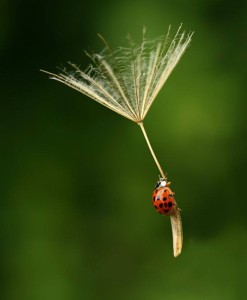 5. Free will and destiny are peacefully coexisting truths of life.
6. Love is the basis for all physical and non-physical being.
October 2014
The Law of Detachment by Deepak Chopra
This law says that in order to acquire anything in the physical universe, you have to relinquish your attachment to it. This doesn't mean you give up the intention to create your desire. You give up your attachment to the result. This is a very powerful thing to do. The moment you relinquish your attachment to the result, combining one-pointed intention with detachment at the same time, you will have that which you desire.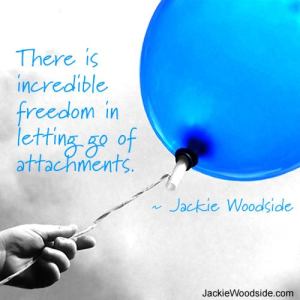 Anything you want can be acquired through detachment, because detachment is based on the unquestioning belief in the power of your true Self. Attachment comes from poverty consciousness, because attachment is always to symbols. Detachment is synonymous with wealth consciousness, because with detachment there is freedom to create. True wealth consciousness is the ability to have anything you want, anytime you want, and with least effort. To be grounded in this experience you have to be grounded in the wisdom of uncertainty. In this uncertainty you will find the freedom to create anything you want.