My Birthday is October 1. A favorite way to honor the big day is to plan a trip. Two years ago, it was Vancouver Island. For this year, I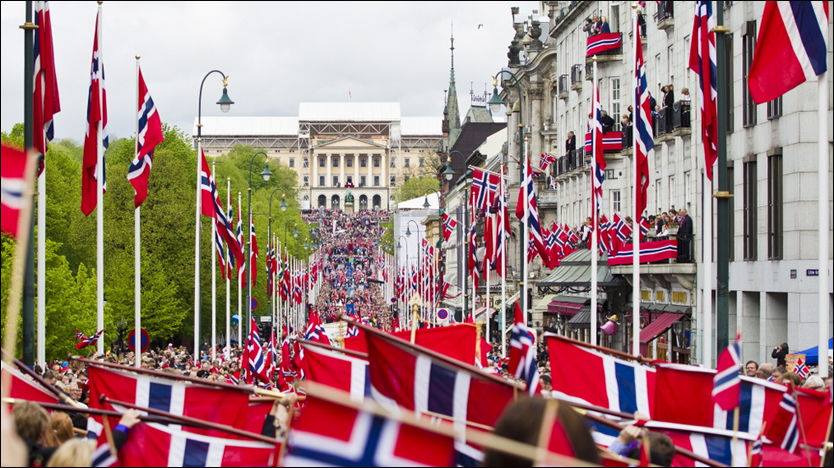 wondered where I might go and landed on Norway. I cannot count the times I was questioned, "Why Norway?" I never had an easy answer at the ready. I especially found it hard to answer while I was on the trip. Curiosity within myself built up and I felt I wanted to answer this question. The short answer is that I intuitively felt drawn to see Norway. There was an impulse to see it for a variety of reasons over the recent years and why not now? Maybe the question also could be "Why not Norway?"
OK, now there is also a long answer. Hang on, I will "share my crazy" with you.
I am an out of the closet fan of children's entertainment. I have my favorites and one of them is "Kim Possible". I loved the TV show when Elise and Jacques were young. Somehow, Jean-Luc has rarely seen the show. There was also a movie called, "A Stitch In Time". This is one of those movies that I enjoy each time I watch it. Well one of the main characters, Ron Stoppable, gets banished to Norway. I always wondered why the writers picked Norway…and they were pretty unkind to the country in their portrayal. Sensed a little Norwegian grudge within one of the writers…I could be wrong. I felt defensive for Norway after seeing that movie. The villain subversively arranges for Ron's mom to be transferred to Norway to keep Ron away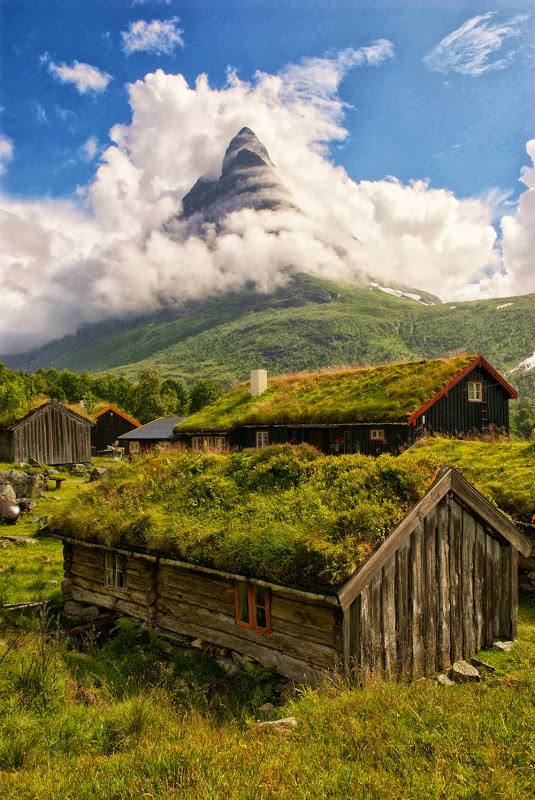 from spoiling the evil plot…and it worked… for a while.
Kim Possible "A Stitch in Time"clip 3:27.
At 1:15 you can see the scene where Ron's parents inform him they are moving…to Norway. So funny…
"This will alter the course of life as we know it!" Ron declares to Kim when sharing the news. Kim states, "Ron, I couldn't save the world without you".  And the way the movie plays out…they were right. Love this movie!
I even bought the Soundtrack. So over a decade ago, the curiosity about Norway began.
Then two years ago, I was extremely inspired by a gentleman of Norwegian persuasion. OK, maybe it was just an old fashioned crush. I happened to find myself partnered with him at a conference. I was blown away and wanted to know more. After having dinner together, I was solidly interested. I wrote about it in the story "Twin Flame: Fact or Fiction??" I have been unsuccessful at being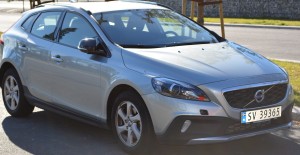 100% convinced that we will not see each other again. I consciously did not feel this trip was related to my interest in my first Norwegian friend. In the end, I could not help but inform him that I had booked the trip. He was so kind as to recommend a nice route to see Norway. I took that route…of course. And he found himself in Asia for the duration of the time I was there. There was nothing to indicate that we would have seen each other had it been otherwise.
Another large factor in my Norwegian curiosity comes from my therapist. She was raised in Switzerland and worked for a couple of years in Norway. Following my sharing the above experiences with her, she informed me the people of Norway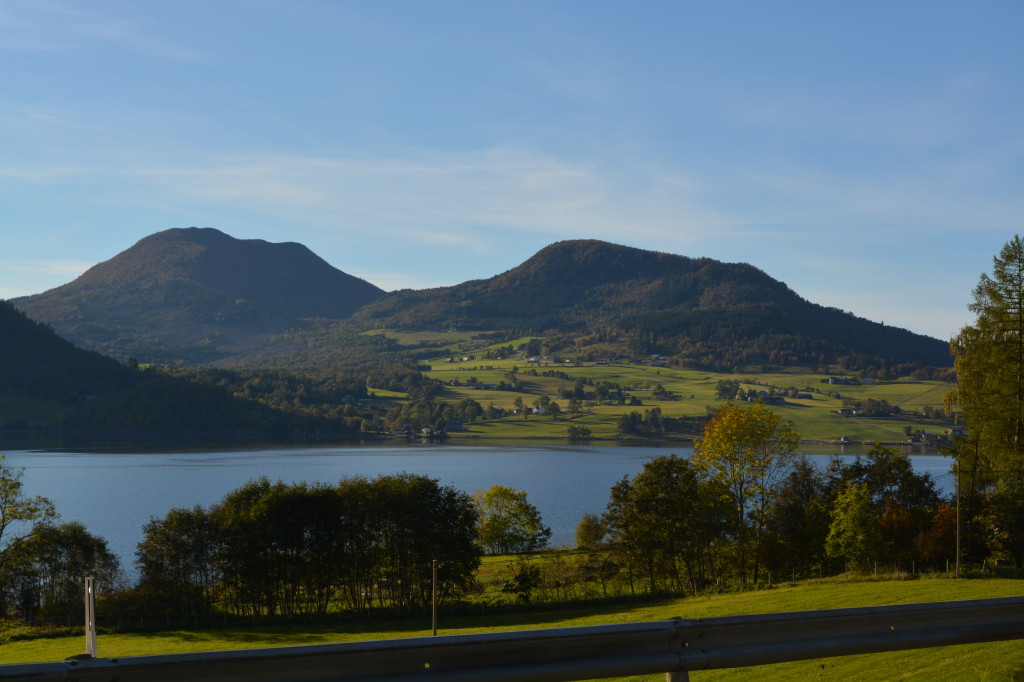 are the most psychic she had ever connected to. She has worked and traveled the world so this struck me. She recounted that the people were very attached to telepathic communication. Oooooh, more psychic, hey? What is that about? She had also noticed that culturally they appear to have a belief system that going deep is a sought after experience. This kind of thing piques my curiosity.
May 2013, I received a Facebook friend request from a stranger from Norway. This was not the first time to receive a random friend request. My routine has always been to wonder how a person came to be aware of me. Nothing clear arose at first but over time I note that a Norwegian woman who chose to follow me on Facebook shared one of my posts one fine day. This woman was Norwegian
friend #2's Facebook friend. He looked to be in his 20's. Turned out the picture was out of date. He was in his 30's. As I have nearly always done, I accepted the friend. I was just a wee bit more interested because he was from Norway. What can I learn here? It did not take long to see that I responded to his Facebook posts more than most other of my Facebook friends. He shared interest in metaphysical/spiritual topics. I liked his taste in music. He invited me to other Facebook pages he authored. Short version of the story is we became friends. Facebook chats occurred regularly. We found ourselves sharing more personally than I do with many friends. He entered into the close friend circle…and I have never met him face to face. I always had said about Norwegian friend #1, "I could never have fallen for him had I not met him personally." OK, now I have to eat those words. This new close friend took on a romantic flavor.  I wrote about it in the story "Never Say Never", will be published when inspiration strikes. There was a short time where we were both excited about meeting up somewhere in the world. Well authenticity rules. He started connecting with a local woman. I truly appreciated his honesty. The friendship needed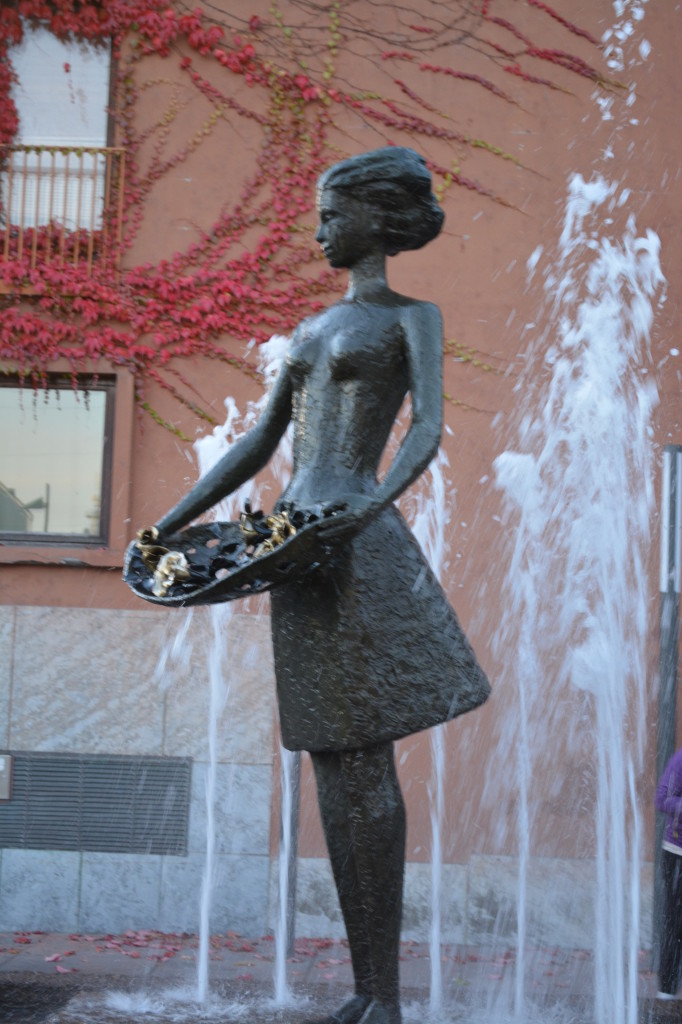 to transform. A bird in hand is worth two in the bush. Isn't that what they say? As much as I was a little disappointed, I could not deny what was true. Had I met someone local, I certainly would have explored it. Not really sure what hope our international connection had in the long run anyway. But here I was. So few men catching my eye and 2 out of 3 come from one specific country…far, far away. When I decided to visit, I had no expectations from my new friend…but I let him know I was coming. He reflexly responded that we should meetup. OK. My thinking was that if in the off chance his new romance found itself on the rocks during my visit, that could prove interesting. With my 3 year dry spell since my separation, this was the closest I had come to connecting with someone. As strange as it seemed, and unlikely, connecting with this friend did push my timeline to now for the visit Norway urge that had returned again and again.
I add  January 9, 2014:
Norwegian friend #1 today shares this link:  "25 Reasons Why Norway is the Greatest Place on Earth".
See, I am not the only one! I feel that I have a gift for recognizing truth. Through various ways, I detected something about Norway that needed to be experienced. It was an amazing synchronicity that my friend posted this link when he did. I had just hung up the phone with my Norwegian friend #3 who lives in Calgary. We met at the end of October in Sedona, Arizona – shortly following my trip to Norway. We hit it off and vowed to stay in touch. We had just talked for nearly an hour on the phone. She was thinking of me and wanted
to send me the link to the Huffington post article which she had read the day prior. We had planned to do the Birkebeiner:  history is from (…wait for it…Norway) together this year here in Edmonton! Doing some version of the Berkebeiner has been on my Bucket List for years.  My brother's annual tradition had inspired me. This could be the year, weather permitting. It seems even more authentic doing it alongside an authentic Norwegian couple…
Weather did not permit.  The Norwegian couple and I did not do the ski.  It was very cold, minus 20 something.  My brother, and many other avid skiiers, defied mother nature and went ahead with the slightly shorter version:  48 km instead of 55km.  Only in Edmonton.  Me bro is pretty macho.  I am in awe.  Even the Norwegians thought it was too cold.  Pretty funny.
I had long anticipated meeting what I had been calling my favorite teacher, Panache Desai, in a full day workshop early November, 2013. Well I laughed when seated beside me was a sexy, Norwegian man, friend #3's husband. Maybe I had even wished for that.  What are the chances, really? I took it as a fun synchronicity. The three of us had dinner together later that night. I fessed up with my Norway fetish. So she thought of me right away upon seeing the article. I accept and embrace that….I have a thing for Norway.
Immediately following the trip, my biggest answer to Why Norway and why now? Was to experience the energy of Molde. I have nicknamed Molde the Machu Picchu of Norway. I visited Machu Picchu June 2013 so I would know.  Ha ha. Molde is a beautiful site with 222 mountain peaks fully surrounding the town on the shores of the Fjord – a long narrow arm of the sea bordered by cliffs.
The energy was sublime… I thoroughly enjoyed a short

hike one of the days wearing my newly acquired Helly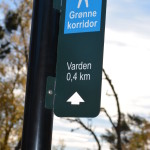 Hanson Indigo winter coat. I saw so many people in Oslo wearing the brightly colored sporty jackets produced by the Norwegian company.  I just had to have one. I rarely shop when traveling unless it is super convenient – like I trip over a vendor or something. I knew it was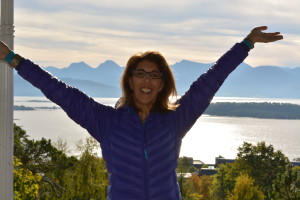 meant to be when the first thing I spotted out of my hotel room window in Oslo was a Helly Hanson store across the street. Fate had spoken… So funny that within one week of returning home, I see what looks on the outside to be the very same style of winter coat selling at Superstore for $60 Canadian. Well that is a huge differential to the price I paid. Off the top of my head, I do not even recall how much. I filed it into the a lot file. Why pay less, when you can pay more? This is a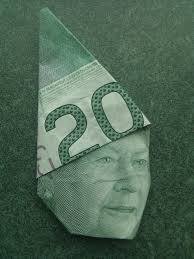 running joke between my parenting partner and I – both during and after our marriage. I call myself a pampered pooch. Not that I love to pay more, but I am not overly upset when it works out that way. I love a good sale as much as the next person. I will not go too far out of my way. It is how I roll…
Have to add April 2014: I drove down to Calgary for some face time with Norwegian friend #3 last month. We talked nearly non-stop for 11 hours! Not too many people in this world I can do that with. One of the little pearls of this visit was the line "Victory of Peace". That is truly the best summary of my visit to Norway. I spent 12 days by myself. I treasured my own company more than I ever had before. I had the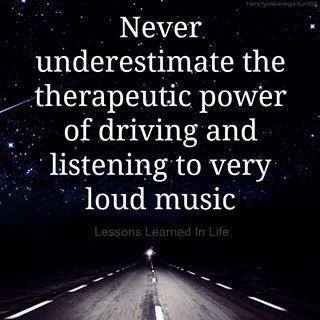 intention of connecting with people but it just did not happen…and I did not push it. Adored driving my manual transmission Volvo V40 rental car on the mountain roads. Exhilarating! I obtain a lot of peace behind the steering wheel of a car, that is for sure.  One form of meditation.
Kim Possible (I am still a huge fan!) put Norway on the map for me way back.
I felt invincible when I returned from that trip so this song is quite fitting. I am a big fan of children's entertainment. Am I repeating myself?
Wrote October 2013