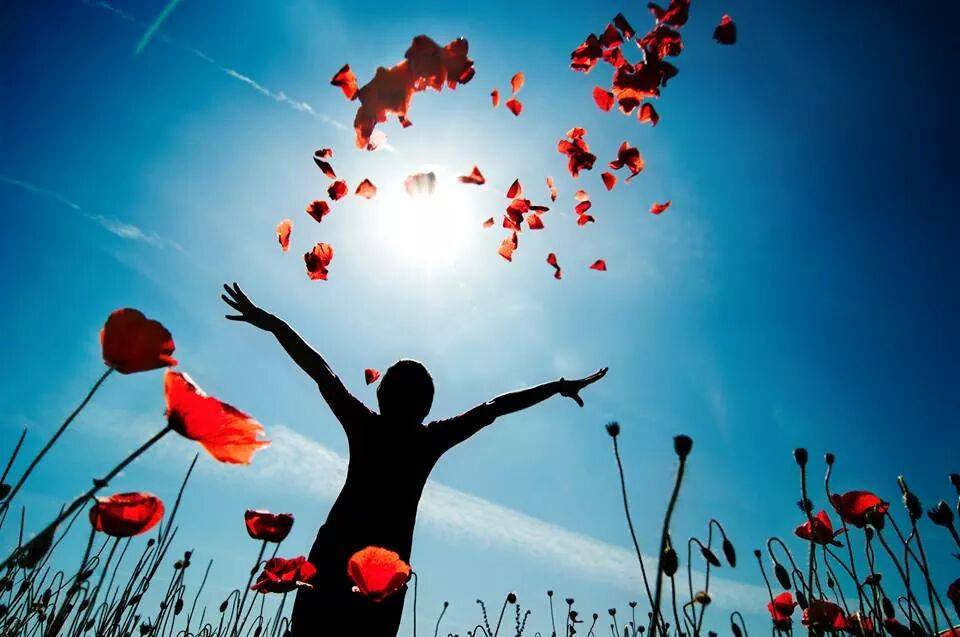 I have a Dream!
I want to enable Human Optimization.
How?
1. Upgrade language
2. Use the Quantum Theory of Human Consciousness as a foundation to discuss what is possible.
3. Collaborate with like-minded others to streamline a cost-effective process that allows this Human Optimization with ease and grace for any and all who wish it.
4. Include Psychic Mediums on the Multidisciplinary Team.
5. Start a Pilot Project to discover how effective this approach will be for Citizens and Patients funded by the Public Payer, the Government of Alberta.
Human Optimization might also be called healing, self-actualization, enlightenment etc. It varies individual to individual. If you are like me, these terms do not conjure a specific picture. I find that to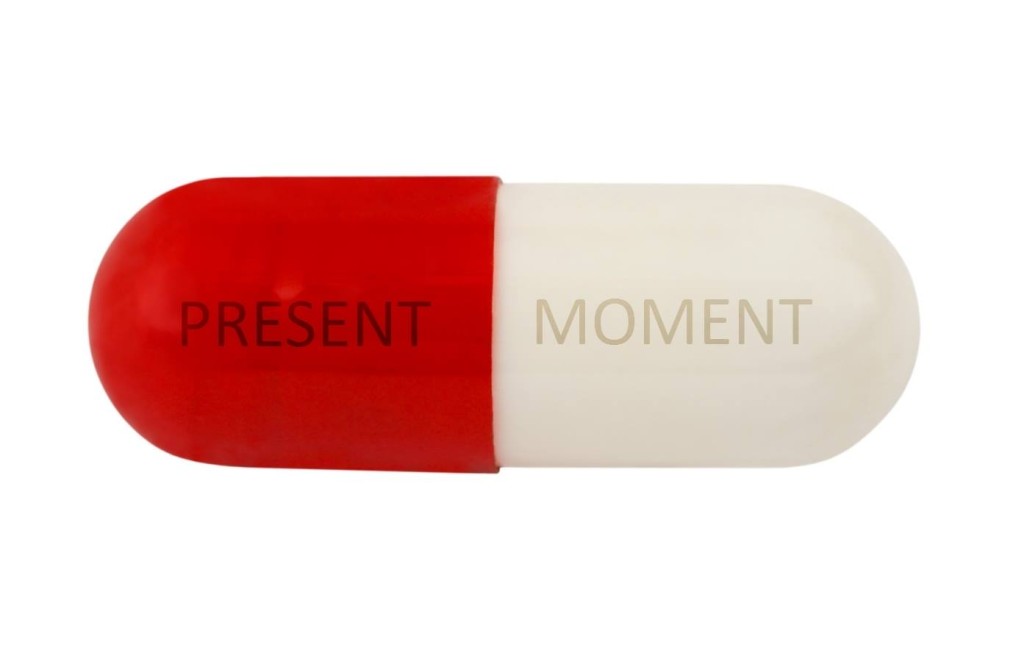 Optimize is a fresh word. Individually, this will mean different things to each of us. I choose it to mean to make the best of. To rewrite the instructions in my programming. We are all imprinted with many limiting beliefs from our Family and Society at large. It is time to recognize how these impact our experiences and that they can be rewritten when we are not thriving.  True Healing from Medical Disease is an expected outcome for many … without the use of Pharmaceuticals or Surgery.

To be an Optimal Human you will be aligned with all the capabilities you need to thrive: Physically, Emotionally, Spiritually and any other way you deem important. I see the Optimal Human as energetic, loving, serving/working in an aligned way within Society, enthusiastic about life, physically vital, financially sustainable …enjoying Life.
I have focused on Healing through my adult life. I first trained as a Family Physician. My career seeing patients was short, essentially 5 years with some irregular work for several years following.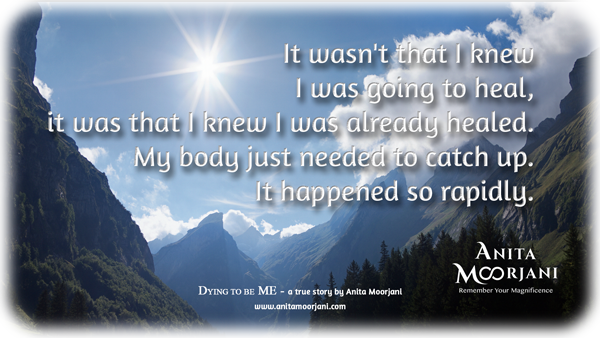 Experiencing this work led to a fascination in Wellness, Self-development. I recognized many gifts in Spirituality. Now, I do not focus on the concept of Spirituality. It is simply Physics. Quantum Physics. Longtime hobby, I have explored alternative healthcare providers and the modalities they use.
Great inspiration in the X-ray evidenced Miracle Cure for terminal Cancer that Anita Moorjani described in her book, Dying to be Me.  She had a near death experience.  Two weeks later, her Cancer was gone.  The exposure to such high vibrational energy as she exited her body and floated above her dying Physical Form is the modality.  A modality that can be used in the living also.  Psychic Mediums can act as a Bridge.  I believe each one of us can be enabled to live optimally using this concept.  It could be the self or another acting as a bridge for this Energy.
Lightheartedly, I often summed up my Medical work as like Spitting into the Wind. It holds more and more meaning over the years. The prompt to write this piece was my much firmer upgrade of the same statement:
I refuse to Spit into the Wind!
Prior dream of being a Healer has been replaced by the new one to enable Human Optimization. To be a Healer implies there needs to be a Patient who is Sick. Each of these words have traditional meanings.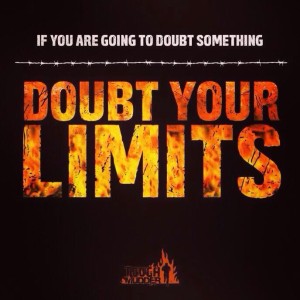 That do not serve us. I Believe in Personal Freedom, Free Will, as one of the foundational components to an Optimal Life. I choose to work with people who are willing and able to take their essential and primary role in the act of Optimizing Themselves- formerly called self-healing. I have found many self-perpetuating loops that act as a significant barrier to thrive in Life. To Believe that you are incapable of Optimizing, formerly healing, yourself is a big one. Many people are very rigid in their beliefs about how the world works. Stuck in a Loop. All too common. What is considered Normal and Reality in the world of Health, I call Suboptimal and an inherited version of Reality. The Free Will that we each embody allows us to choose to re-create the suboptimal Reality over and over again. Until you wish to open yourself to understand that you can change it.
Quantum Theory of Human Consciousness is a name I selected to draw attention to an understanding that can shed light on why some people thrive and others don't. I barely believe in Science as it is commonly understood. But Quantum Physics has made many mind-blowing discoveries that pull the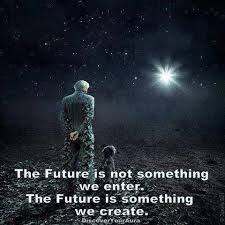 rug out from under many of our Societal/Scientific beliefs about the function of our world. I will not try to address that here but this 6 minute link sheds some light in an easy to understand format.
Bottom line: You Create Your Reality. One thought-form at a time. Your consciousness is energy vibrating at a specific rate. There is a lot written about this concept but your own experience is the Best Teacher.
I recognize this may sound insane if it is your first introduction to the idea. I have a fun little saying I use, Listen to Me Now, Believe Me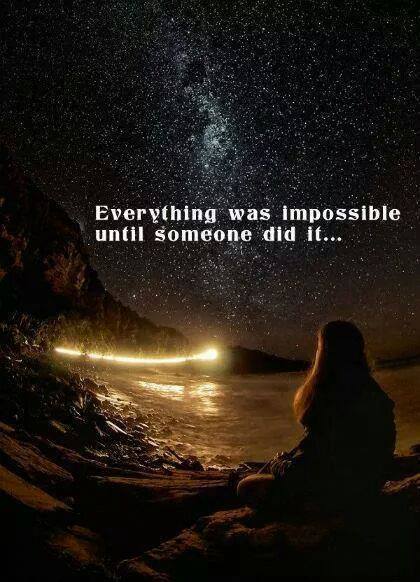 Later. Seems appropriate here. Each individual has Free Will … to choose, think and act as they please. Of course. I ask you to at least loosen up and play around with the idea that You Create Your Reality as an hypothesis. One never knows what one doesn't know.
Stated another way:
It's not what you don't know that will get you but what you do know that isn't so. Josh Billings.
Stephen Hawkings said it this way: The greatest enemy of knowledge is not ignorance, it is the illusion of knowledge".
Albert Einstein's version: Insanity is defined as doing the same thing over and over again expecting a different result.
Just because you are unaware of how you use your Creative Power does not make it any less relevant in
your Reality.
It doesn't hurt to clear the slate every hundred or thousand years.
The biggest detriments to Human Evolution, in my opinion, are Self-Doubt and lack of awareness. The next big detriment is the white knuckled fist wrapped tightly around so called facts/Reality/Knowledge as they now appear to you. This is like the bogeyman holding a pillow over the nose and mouth of your Optimal Self. As much as Yoda is a Fictional character, he is wise when he states: Unlearn all you have learned. Doing that with the intention of discovering the Optimal Truth for you is a powerful spell. Yes, like Magic. Intention … is everything. When combined with using your Emotions (Heart) like a compass pointing you in the optimal direction, your Life can transform rather quickly.
An unwritten assumption that I draw your attention to: the majority of people assume that logical, linear thinking is the only option. That it is superior.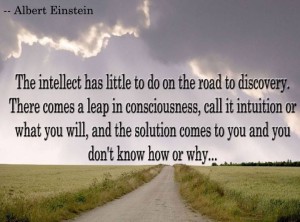 To believe that is suboptimal. You are a less powerful Creator with this Belief intact. I humbly offer to you that there is a multidimensional (please do not get caught in our English language, but for lack of a better word) world for us to experience.
Imagination is a potent creative force. I consider it a Quantum Energy. I love using the word Quantum to represent a non-logical concept difficult to grab onto by the mind using a Logic Operating System, LOS. A useful analogy would be to consider a radio tuned into a station, a specific energetic vibration. With various intentions, practices, imaginings and states of living, some people find it optimal to be able to change the station. They can choose to tune into another energetic vibration. Some individuals can attend to more than one station at a time or flip quickly between two different stations. I think of Psychic Mediums who connect to higher vibrational energy spirits and relay messages. This can sound like Science Fiction … until it happens to you. Yes, I have had this type of experience.
It is not about Right and Wrong, but two versions of Right.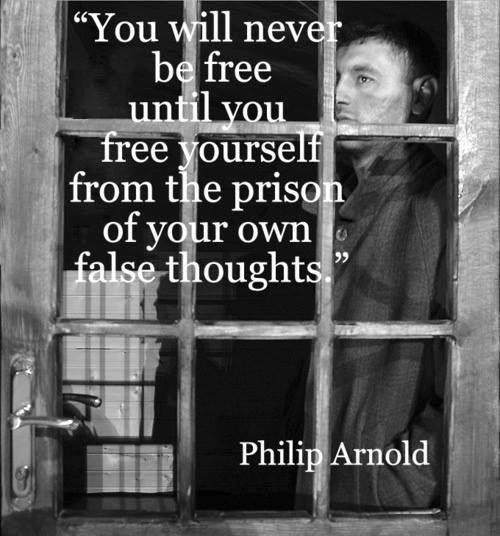 If I could have one wish magically granted from the Universe right now it would be that moving forward, we all recognize and respect the Sovereignty of Each Other. With one Proviso: that it does not interact with the Sovereignty of anyone else***. Ironic that this wish steps onto another's Free Will, sort of. It is time that we recognize more formally that everybody experiences their own Reality. Two people's Reality does not have to be the same. Really! Listen to Me Now, Believe Me Later. It is absolutely crazy-making when one individual decides that their Reality is Right and the Other's Reality is Wrong.
When you notice that two Realities are not the same, get curious. Very, very curious. We can learn a lot from each other. Another common assumption that I feel leads one astray is to assume that your way is the Best Way. An Ounce of Humility is worth a Pound of Cure. Love playing with expressions.
Let me paint a picture for you. Why I am so passionate about communicating this message. It is far reaching in Health, Relationships, Education, etc and can lead to Peace on Earth. That is one thing I truly desire.
Consider what we all see around us right now was created based on our expecting it to exist as it does.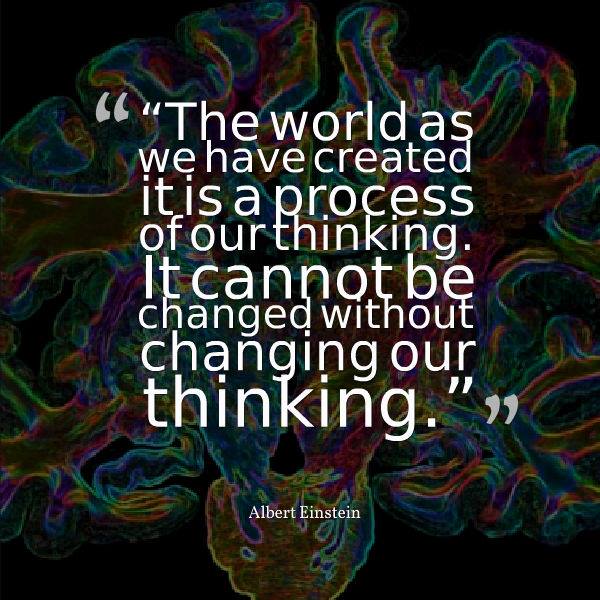 We have no idea that we are involved in creating it. It continues as it is because we unknowingly "recreate it" based on our unrecognized power being used. We are in an unending loop. It will never change because we think we have no power but just expect it to stay the same. Using our power without awareness of it. The world stays the same. Science Fiction? Quantum Theory of Consciousness. We each have power that can be optimized. If individuals choose to Collaborate on some themes, great change in the World would result. One individual alone acting in a Sea of individuals taking an opposing action, would be swept away. So to speak. Trying to make a point. Not to be taken too literally but I think of Patients in the Acute Mental Healthcare System. Yes, I have had that experience also.
I dream of working alongside a multidisciplinary team of like-minded people in a Centre focusing on Human Optimization.
That could be Medically ill people or people just wanting to Upgrade. The optimal collective services would enable great healing and evolution for the people who attend. I have found inspiration in an Upgraded model for Psychiatry called Peer-Assisted Open Dialogue. A non-hierarchical, multidisciplinary team, trained in mindfulness, sit together in a circle with the patient. Everyone has a voice, including the Patient and a Peer (a former recovered Patient). This collaborative work has shown ten times better results in Patients returning to function in their community.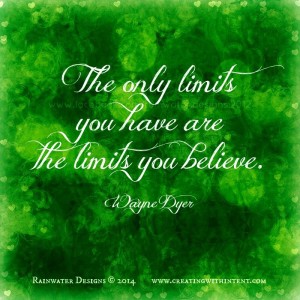 A trip to Brazil introduced me to Mediumship. A Medium is someone who is able to access messages from the Spirit World to our world. I witnessed the use of Mediums in the Acute care of patients at a Psychiatric Hospital. Amongst the patients are future Therapeutic Mediums. Fascinating. I rounded out my trip to Brazil with a visit to John of God, a Mediumistic Healer. Fully experiencing his facility and services concurs with the message in this piece of writing. I see Mediums as an asset to any healthcare team. I have heard of scattered examples of the use of Mediums in Healthcare. I believe that this unique centre for healing and evolution would involve Mediums. Strong intuition would be an asset for each team member. One theory states that each one of us is a Medium, whether realized or under cover. My hypothesis is that it is a Human Ability to tap into various energetic vibrations when one chooses to open to it and embrace it. A part of Human Optimization, Human Evolution even. Possibly it is only a subset of people with this capability. Matters not but an interesting topic to ponder.
I see great potential for Society to understand the Quantum Theory of Consciousness. Choice of language around healing and healthcare (all systems) could use an upgrade.  Words have power. The mindful use of language is essential in our everyday life and at times of transformation. To use the world of Harry Potter, we could benefit from changing some of the words in our magic spells. Optimal use of language offers understanding and solutions to some of the challenges within Society.  New ways to use words, possibly new words can aid in the solutions which will come through individuals collaborating for the Common Good.
Connecting everyone to their Superpowers … would be Fun.
Trip the Light featuring Alicia Lemke showcasing Where the Hell is Matt? Video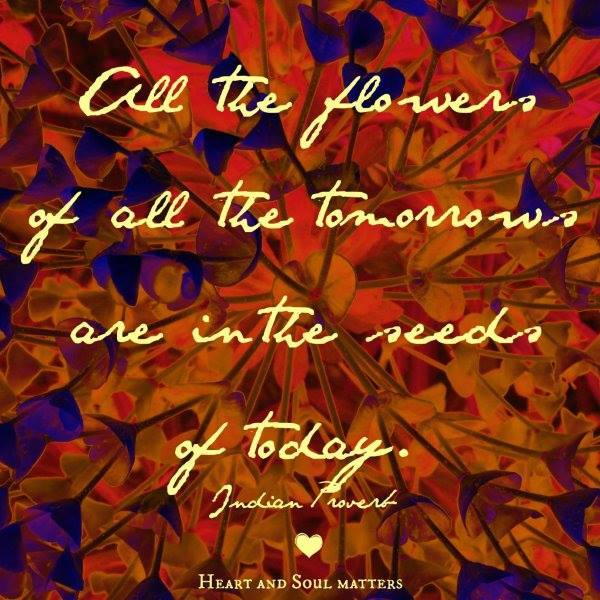 My hobby of brainstorming how to optimally Optimize people who wish to be Optimized continues.    The concept of activities lights up for me.  Allowing the person being served to guide the process as much as possible strikes me as ideal.  Much like the student-led learning that I believe is most beneficial in the Education System: Differentiated Teaching.  In Health, Differentiated Healing.  In Optimization, I dream of several different streams.  People will have a sense which style would suit them best.
The didactic lecture style is not for everyone.
I always dream of efficiency, ease, fun.  More smiling, less hand-wringing.
If it was up to me … less talking. A lot less talking. I value more being together, words not the important part, and doing enjoyable things with others. There is an ease and grace that we are bypassing due to some bad habits. We came by them honestly from our culture and family. As a society, we did not know any better. When we know better, we can do better.
The paradox is that the path of least resistance is admitting that we know nothing.

It is not the knowing. It is the being. Philosophy reset is a Simple Solution. Reset the Mindset: Love/Abundance Mindset to replace the Fear/Scarcity Mindset.
How? Follow the Breadcrumb Trail. A concept that originated with and is so well-articulated by Bentinho Massaro in the 4 minute video link. It is not a one size fits all answer. Only the individual will know the details in their path. Optimization is to guide and nudge individuals in how important Mindset and Philosophy are. Follow the Breadcrumb Trail is the acting on the idea most exciting to you at any moment in time. When one tries to map too far ahead, it does not tend to work. The Mind's wanting to know and control limits this Philosophy from working. The idea that we all have a higher mind, seeing our situations from a wider perspective. Could be called tapping into your intuition. Understanding any more is truly not necessary. Learning to Trust your own instincts, letting go of all Self-Doubt: rarely automatic. I hypothesize that it will get easier and easier as more of the population aligns with this Philosophy of ease and grace. Widespread belief I notice is that anything worth having has to be difficult and require hard work. If you share this belief, I imagine your life matches it. Food for thought.
I see this Optimization Centre moving us toward a more cost effective Healthcare System.  Or we can continue as we are.  As I always say, Why pay less when you can pay more?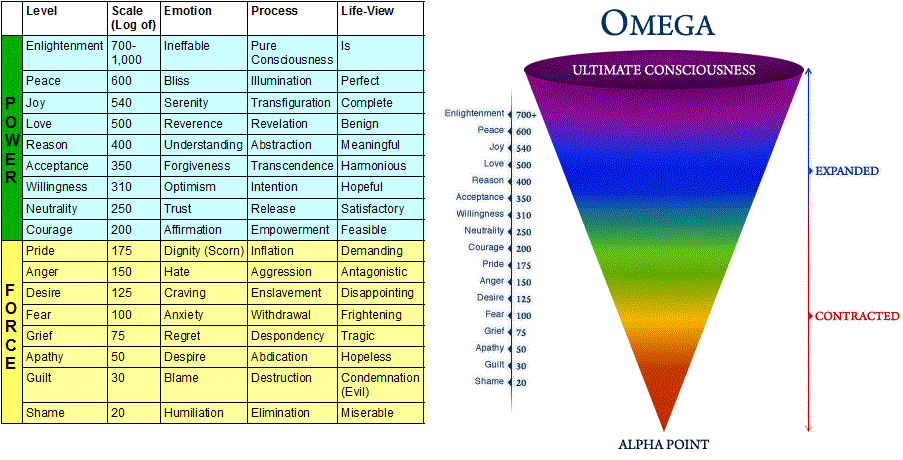 Addendum: The Map of Consciousness Concept, a scale, from Dr. David Hawkins book Power Vs. Force. My divining rod for Truth, a Superpower of mine, recognized the significance.  Fundamental Knowledge in Human Wellness.
Sir David R. Hawkins, M.D., Ph. D., is an internationally renowned psychiatrist, consciousness researcher, spiritual lecturer, and mystic. Author of more than eight books, including the bestseller Power vs. Force, He passed away peacefully in his home, Sedona, Arizona in 2012 at the age of 85.

***Whether we like it or not, we influence each other.  Energetic fields interact together.  The Keys to Peace & Health lie in Collaboration.  Agreeing to disagree.  Live and let Live.  Requires a level of Harmony.  We can only be independent to a point … then the Physics gets in the way.