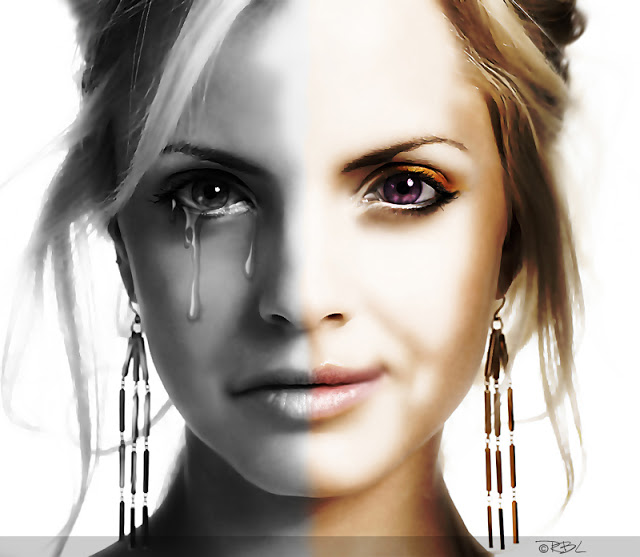 If you are Crazy, then I want to go to Crazytown!  A jovial conversation with an esthetician April 2015 led to this remark.  Turns out this was only a few days before I was, yet again, admitted involuntarily to a Psychiatric Hospital. My experiences of unshared reality – Psychiatrists term Psychosis- negate many rights and freedoms instantaneously. I keep getting caught. Ha ha. This was my 3rd time in captivity within the Mental Health System. Each visit had been progressively less distressing and less severe. Even the first time, within a couple of days I returned to shared reality.
With an increase in Lithium side effects January 2015, I reduced to a subtherapeutic dose of 300mg. Five months later, the Crazytown visit. I have a Scientific mind. I need to know. Do I really need medications? Only one
way to find out. I am convinced I will not always need them. It was proven that this dose allowed me to go there, that unshared Reality place, again …at this time.  My experience there was very positive. A roadtrip with my daughter to test for her Karate Black Belt, achieved, proceeded this spell.  My regular communication with the people around me was not flowing, as was communication with Spirits.  I was tuned to an alternate radio station so to speak. My family tried to handle things at home.  Very reluctant to take me to the Hospital.  Sadly, I had not written out the notes I had promised to so they did not know what to do.  Notes have been written now. The Lithium dose was increased to 900mg, tripled,  to address this acute state of what is termed Mania with features of Unshared Reality. I bumped down to the shared consensus reality promptly in less than a day. I often think that I take medication for the comfort of others.  My perception is my escapades in unshared reality serve me very well, in an Evolutionary sense. Call me Crazy. I love saying/writing that. Brings a smile to my face every time.  Yes, I am aware that this sounds very crazy to others.  Perceptions vary.

At the Hospital, I knew where I was, why I was there and what to expect. No need to freak out. Mindfulness is a powerful style of living. Circumstances that I cannot control were/are optimally not to be focused upon. Focus on the positives while staying at the Relaxation Spa, otherwise known as Hospital.
Fun Fact: I awoke that second morning to 3 inches of snow (May 2015 – unseasonable to say the least) and an NDP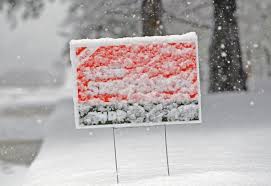 Government. After 44 years of Right Wing political rule, the election the prior day yielded a shocking turnaround with the Left Wing taking power. Has Hell Frozen Over? read the headline. I shook my head a few times thinking perhaps I was still in unshared reality. Tickled with the result. Some new energy in the air that day. This was the first ever election that I did not cast a vote. There was an offer in Hospital but I chose not to exercise my citizen right that time. Truth is Stranger than Fiction they say.
Hands of Time  by Rachel Diggs
Some fun little experiences: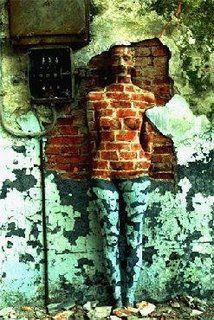 Two close friends were visiting, each of us happy to be together. There were not enough chairs for everyone so we were all standing. I always wear my clothes just like at home. I am not the lay around in pajamas type. I did not even wear pyjamas thoughout my stay – leggings at night with a tshirt. Call me Crazy … it is official after all. I felt well and ready to go home by the second or third day. The nurses had changed shifts. My nurse was coming in to meet me for the first time. Looking at the gaggle of ladies, she asked, "which one of you is the patient?" We all had a good laugh. I probably would not even remember but my girlfriend keeps bringing it up for a chuckle ever since. These friends fully support me and see the challenges within the Mental Health System as I do.
The gentleman friend in my life in that era visited a couple of times. One of my Best Friends. One Friday night we just laid side by side for hours enjoying each other's company and talking. Similar to if I was at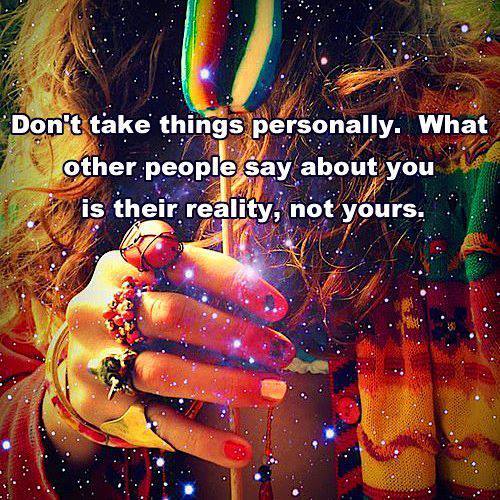 home. I was very thankful for that long visit. I made the best of the situation I found myself in. On another visit, a kiss we shared happened to be witnessed by my Nurse. Checking and charting, as was her job. She returned to announce that fornicating (she actually chose to use this word) was not allowed in the hospital. My eyes wide. Ok. It was not really on my mind but good to know. He and I had such a good laugh over the nurse's monologue. A lot of stumbling over words, not making proper sentences, then landing on the word fornication.  There is a puritanical ring to that word choice.  Maybe you had to be there. Another Truth is Stranger than Fiction moment.
Days later, my mom and I were having a serious discussion with the Psychiatrist. His scare tactics did not work on my mom this time as they had after the first admission. She had learned via direct experience, the very best kind, that what he says was not necessarily the Gospel Truth. I had already defied his prior advice and my brain, by some miracle, was still functioning.  It was not a pile of ashes as was his prediction if I ever tried to stop my medications. By then, my mom had heard many alternate ways of looking at my episodes. He made strategic use of the getting caught kissing incident. Relevant to note that the kiss occurred with my friend lying on top of me. …Now that was a lovely kiss and cuddle. Surprised even me how my Psychiatrist read out the nursing note to my mom, with my permission, in the context of "see, she is really unwell. Her behavior is very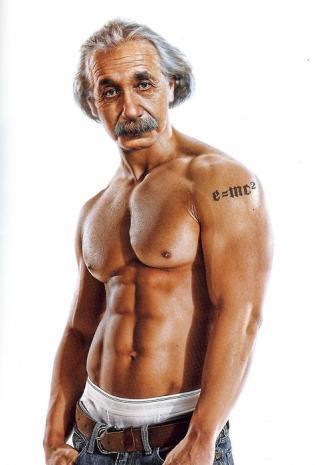 inappropriate."  There was that puritanical ring again. It was Epic. My mom, taken aback, clearly stated that she did not feel it was inappropriate at all. He had some backpedaling to do. That remark pounded the last nail into the coffin that was my mom's allegiance with the Psychiatric System. Smiling ear to ear, I was. Made the entire 3rd admission worthwhile.
Not everything that counts can be counted, and not everything that can be counted counts. (Sign hanging in Einstein's office at Princeton)
The checking and charting was incessant this time around. Reflecting back it was due to my refusal to take anti-psychotic medication. I was on q15min observation. Meaning they had to check me every 15 minutes. First admission, after refusal for a few days I took prescribed meds and proceeded to have almost no affect – doctor talk for showing no emotions- and gained 25 pounds around my waist. The meds actually caused Depression but I recognized it for what it was and weaned myself off all antipsychotics quite rapidly once I was home. Depression was cured. The old name for Bipolar was Manic-Depression. Treat Mania with a sledgehammer of multiple medications, then you will see depression. Viola!
Second hospitalization, I was held down and injected with Haldol, an antipsychotic putting me into a light coma for 2 days -something to recover from thereafter. Took a few days.  I captured my assaulting experience in a story It's All Fun & Games.

So this time around, I felt in control to choose. Nice.  I very neutrally picked which med I would take.  Leaving behind the rejects.  Even when I was completely in my unshared Reality, I knew what Lithium looked like. I noticed my quick return to consensus reality with simply tripling the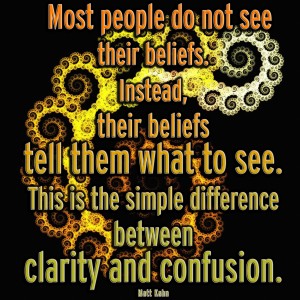 Lithium. So why take the anti-psychotic? Made sense.
This resulted in my Psychiatrist requesting the assessment of a second Psychiatrist. When she agreed that I required the anti-psychotic medications (two different ones) as well, I was given one last chance to comply. Communication turned around somewhere. I had agreed with her that I would take the one I was familiar with, knowing I would discontinue it upon discharge. When offered meds, the familiar one was not there so I refused again. This resulted in a New Upgraded Removal of my Freedom. A Legally Empowered Certificate was officially prepared Certifying me Incompetent to Make my own Treatment Decisions. When you do not agree with the Doctor, they get the Law on their side. You are deemed wrong, too sick to make your own decisions. Serious loss of your Rights & Freedoms. A lot of Power given to two Doctors in tandem. ***Interject an enormous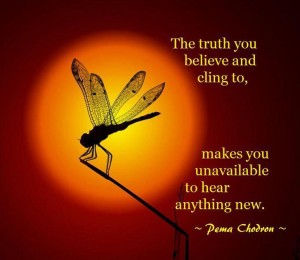 recommendation: This Power would more optimally sit in the hands of a Multidisciplinary Group, including a Peer.****** Allowing such significant Rights to be removed to rest in the hands of two people who share the same Mindset and training after years of indoctrination does not hold a lot of Logic. The idea that there needs to be two Psychiatrists originates with the intention of protecting the Patient from a rogue Doctor.  What if they are both rogues?  Just asking. In a worst case scenario, this could lead to being injected with long-acting antipsychotic medication. A frightening prospect. With the amount of uncertainty with the safety and efficacy of this category of medications, it would be assault to force injection. The Anatomy of an Epidemic author Robert Whitaker reviews the Scientific literature in this one hour talk, Global Psychiatric Epidemic.
By chance, my Medical School Classmate, now a Psychiatrist, happened to walk by my room within a minute of my learning my new Legally Backed Label: Incompetent. It was official. In my panic, I engaged in conversation about this. Not the best choice. He was taken aback and clearly could not get involved. He had a soundbite at the ready reminding me that this would also be appealed at my hearing. Whew!! There was time. My imagination saw my checking and charting nurse coming around the corner with a giant syringe. The gavel of a Judge upright in the other hand. Dum da dum dum!!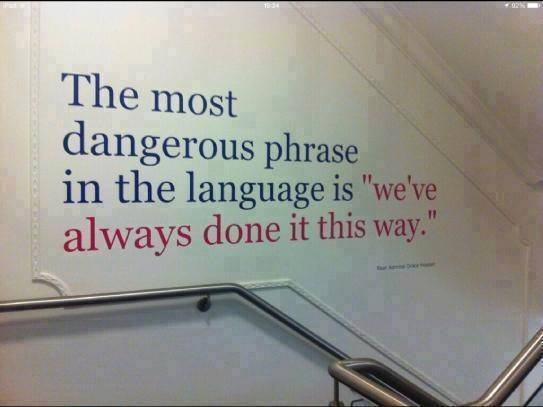 …two different instruments of the United Nations have declared involuntary neurolepticization a form of torture. Neurolepticization is another way of saying treating with antipsychotic medication, the long term injectible types especially. It would be so much harder and inconvenient to force daily oral medications. Excerpt from an article Yes, the Tide is Turning Against Psychiatry by Bonnie Burstow, PhD.  She paints a very unsettling picture.  I cannot help but feel great compassion for those treated involuntarily in this system.  I have been that person on three occasions.  Not highlights of my Life.  The Power Balance between Doctor and Patient needs treatment, Stat!!
First action I took upon admission was to Appeal the Involuntary Order in my care. So my hearing date was set and ready. This time around it took only 8 days for my turn to be heard. A fairly long sentence if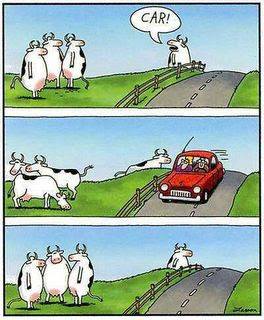 you value Freedom. Thus, I remained in Hospital for 8 days. What a coincidence! Not. I struck a deal… offered by my Psychiatrist on Day 6.  I agreed to take the antipsychotics. In return, he would cancel the two certificates and discharge me … on the 8th day. I pretended to take one of the two prescribed types of antipsychotic pills on these last couple of days prior to discharge. I tucked the pill under my tongue … and proceeded to flush it down the toilet. Another patient reminded me of this effective option. Felt so childish. Childish is as childish does. So rather than going through the Appeal process, I was just discharged.  Legally, I was probably free to discharge myself after the deal.  Thinking about Goodwill, I decided as much as I did not need the Hospital, I could honor the deal in this way.  This whole line of thinking sounds so unlike Healthcare to me.  But then again, what do I know about Healthcare?  As a fully trained Family Physician, quite a lot!   By some Miracle, I was very well upon discharge without any antipsychotic medication.  I have since changed Psychiatrists.  He was thrice my Captor.  He had his turns.  Nothing personal.  I ended up learning a lot about the System as a result.  I met another version of the mindset in another Psychiatrist, no surprise.  I was asked for the very first time to describe what happened to me in my own words.  Impressed.  And surprised! I tested the water with a guarded response.  Turned out it she did not really want the full answer.  Fair enough.  Now I also am connected with an Occupational Health Practitioner.  I see them as having a key role to play in an Upgraded Mental Health System. 
It is such a challenge for the caregivers and the patients in this system. My connection and inspiration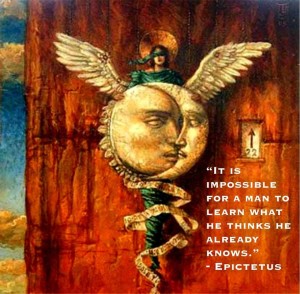 by the knowledge that there is an alternate approach to Mental Healthcare being used right now in both Finland for over ten years and England started this year puts wind in my sails to empower my personal choices. Even when they do not match the Caregivers' ideas. I have written an article about the Peer-Assisted Open Dialogue, POD, concept now being studied in six separate National Health Trusts in England. The key concepts are: The Patient along with chosen family/friends sit in a non-heirarchal meetings along with a Psychiatrist and one or more other Mental Healthcare Workers as often as is needed to make care decisions.  Could include Occupational Health Workers.   A Peer – someone who has personal experience as a Patient- also sits in the therapeutic circle. Medication use is minimized, ideally meeting several times before decisions are made. Extreme states of unshared reality are often treated with medications but with the view to minimize medication use. Notable is that all Healthcare Staff would receive Mindfulness training. Key!
Addendum #1:
Cool Coincidence: I met my special friend again from my first hospitalization, October 2012. After being caught lying next to him in bed – on top of all covers, holding hands (to be clear, nothing to do with sex)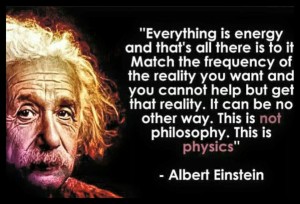 – I was sent to lockdown. It was my third strike following hugging other patients and smoking in the bathroom with a patient. My behavior was deemed out of control. I agree it was truly outside their control. Benevolent to say the least. I stepped over a line of what had been socially agreed upon by English Protestants hundreds of years ago. Shame on me. I say this lightly with a smile, no hard feelings (anymore). My caregivers followed a rule book that did not match mine. It was authentic for me to act like a Hippie – loving, free with hugs and affection. It scared them to see me expressing my Humanity in that way. There are likely many that will think I am joking. I wish I was.
Each soul is on its own perfect journey and everyone experiences exactly what they are meant to when they are meant to. Panache Desai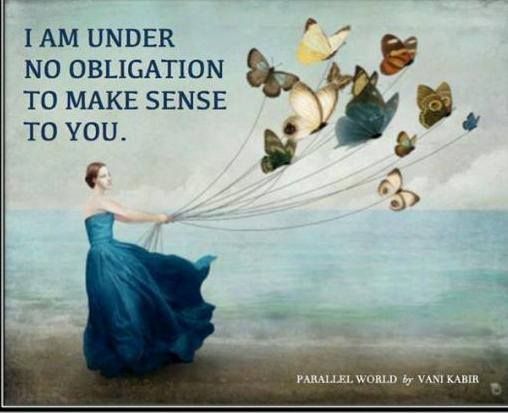 My friend and I ended up on opposite wards so it was only by chance he was walking through my ward. Mutual enthusiasm to see each other again. We each remembered the other's name – quite a feat considering meds we were both bombarded with on the first, for both of us, admission. I have no explanation for the fact that he was in for the second time within a week of me in July 2013. My third was also his third admission. One little difference is his Psychiatrist "undiagnosed" him. The Doctor recognized that what my friend was experiencing was not Schizophrenia. I had thought he shared my label but apparently not. He was all Quantum Physics/Human Evolution in our talk: shared Philosophy with myself. So now we are Facebook Friends. Will keep in touch. What are the chances that we both would follow the same Psychotic Schedule aka Unshared Reality Schedule? Unlikely timing. Hypothesis: Environmental Energy or possibly the Collective Consciousness does influence our Personal Experiences. The Left Wing Politicians came into power during that same time. Wow! Unprecedented in my Lifetime.  Definitely was something in the air May 2015.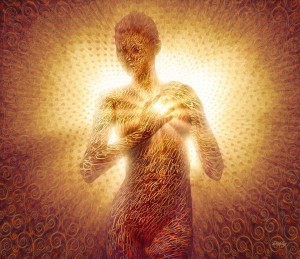 Read an article giving advice on raising Conscious, Aware children. If we could apply this to Patients, for lack of a better word, in the Psychiatric World, it would be an upgrade.
#1. Teach them emotions are OK.
#2. Remove programming of good or bad behavior.
#3. Listen to them.
Do not laugh or discard what they tell you, no matter how unrealistic or "off" it may sound. There is so much you can learn from your child and if you can learn to perceive without judgement or rationalizing what they are saying you can pierce beyond the veil. It is your programming, that rationalizes, children do not lie.
#4. They have a gift to give.
This is just great advice on how one Human Being would treat another. Whether Prisoner, Ill, Uneducated, Hurt Feelings, Angry outbursts … you get the idea. History would show that until a person feels heard, nothing will change within them. No matter how badly they appear in need of help.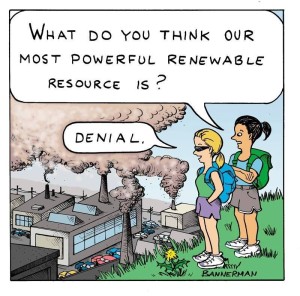 For things to reveal themselves to us, we need to be ready to abandon our views about them. Thich Nhat Hanh
Patient Passivity of the Biomedical Model disempowers Recovery. I learned that via my own experience in the Medical System as a Family Doctor. Passive Patients: settle into their illnesses. True Recovery requires Agency from the patient where they actively contribute and create their Recovery.
Most Psychiatrists are so saturated in the Passivity model that they do not recognize when someone presents from the Agency model. Lewis Mehl-Madrona MD, Barbara Mainguay MA from The International Society for the Psychological and Social Approaches to Psychosis, United States Chapter.
Insanity is defined as doing the same thing again and again expecting a different result. Albert Einstein
Manic episodes — those times of euphoria, grandiosity and impulsiveness — are triggered by the collapsing of the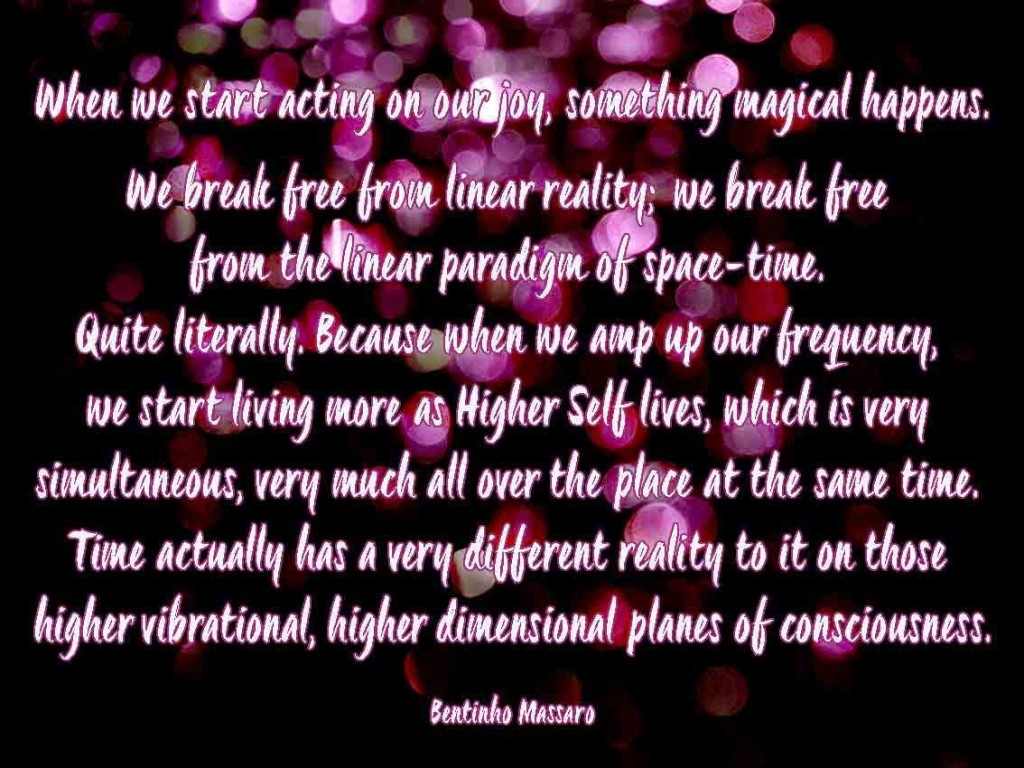 ego or mask. It is as though the soul is allowed to be free for the first time. Just like a dog that is tied to a chain its entire life and then finally breaks free, it runs wild, explores, and does whatever it can, because it can finally be the animal it was meant to be.
A spiritual awakening is much the same process. Like those times of mania, it involves taking off the mask and living as our true self for the first time. If treated as a spiritual dis-ease, this is the unexpected gift that bipolar disorder can offer — a short-cut to enlightenment. The mania pole can reveal to us our strongest and deepest desires, and exactly how our personal energy truly wishes to be expressed, while the depression pole shows us – in no uncertain terms – the areas of our lives that are not being lived in total alignment with our most honest truth.  Quote taken from an article by Cortland Pfeffer with Irwin Ozborne.  Bipolar? or Gifted?
Summarized by envisioning the tender young shoot that springs up when the rock is first lifted.  Paul Levy's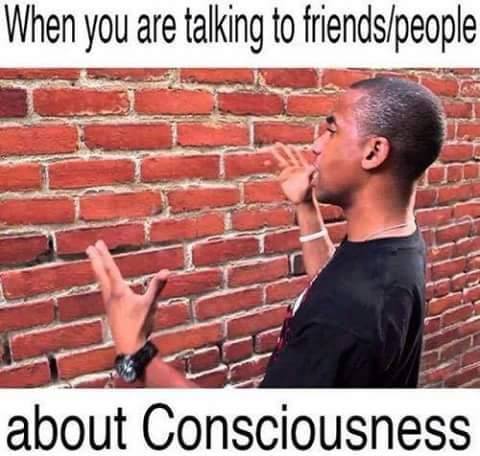 Analogy.  An increased energy flows through the body system for the first time.  It is a time of crisis as the body is overwhelmed with this change occurring faster than adaptation can adjust.  My hypothesis is that some people live out a steady rise in the energy and get to the same place without the dramatic Health Crisis that many Bipoloar Manic Patients experience.
Bottom Line:  We have a lot to talk about in Crazytown.  It would be beneficial to gather many perspectives and talk about what Crazy is … and what Crazy isn't.  Most importantly, what about the Balance of Power?  Again, many perspectives are required to tackle that one.
It is no measure of Health to be well-adjusted to a profoundly sick Society.  Krishnamurti