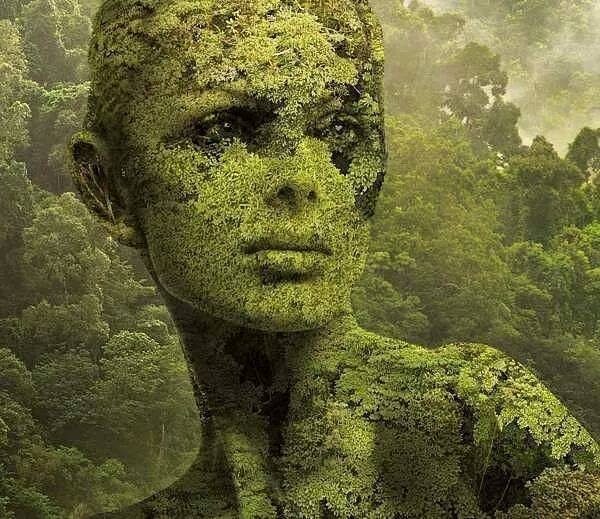 Sometimes I can be very enthusiastic. I love that about myself. Observing the reaction from others, I would hasten to guess that my enthusiasm makes many uncomfortable. Well…
I can fall in love very quickly, although it happens relatively infrequently. But I am never averse to this Beautiful feeling. I am using the word Love in the broadest sense. This could be either male or female, young or old. You just feel a Soul connection and you recognize it. The world is a more Beautiful place in the experiencing of it. Growth and learning are guaranteed.
One such relationship was with a gifted designer, Project Love (her nickname for this story). We met due to our mutual connection to a company called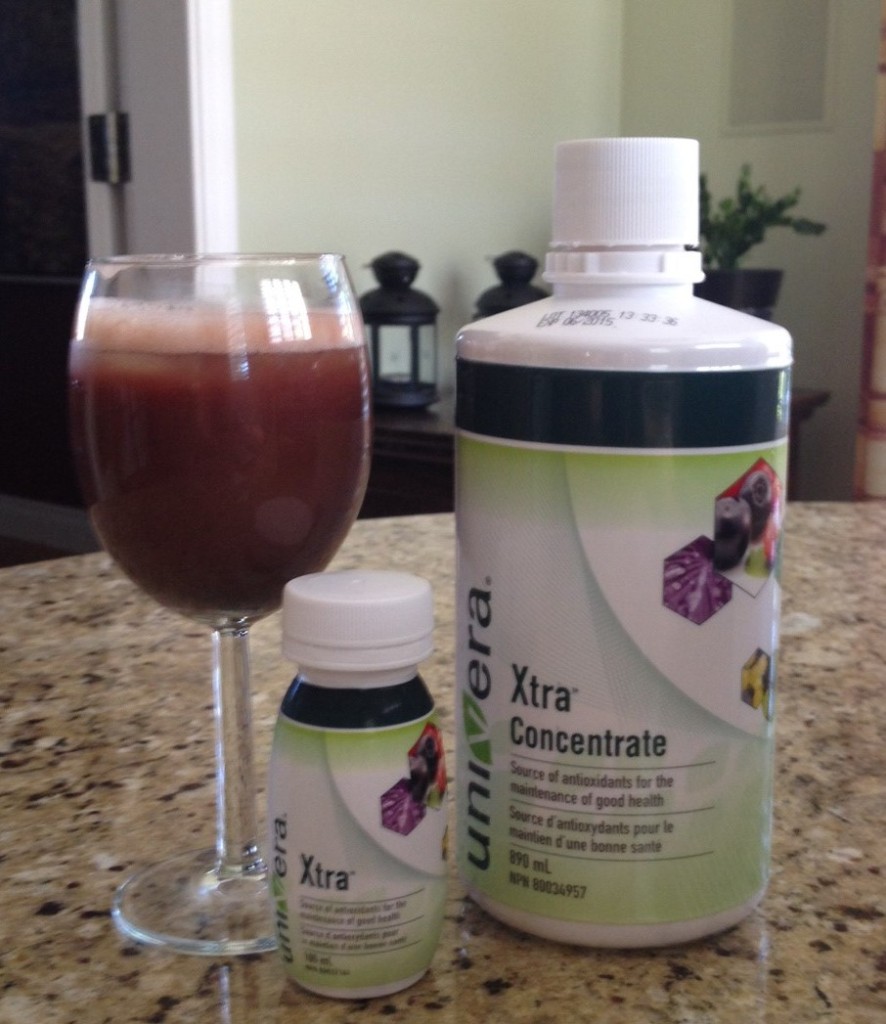 Univera. It sells high vibrational nutraceutical products. I have used their premiere product Ageless Xtra, juice with many herbal additives for optimal health, counteracting inflammation of daily living, since 2010. I first met Project Love at an event she was hosting to connect like-minded people – interested in health and wellness- and introduce the Univera products. Yes, Univera is a relationship marketing company. I have not done anything with the marketing aside from splitting myself into two accounts by using my parenting partner's address. I believe in the company strongly but cannot get my mind around being a salesperson. I share my enthusiasm and nobody seems interested – unless I give them free product. I have settled into enjoying the products for myself.
Project Love gave a passionate talk about wellness in a very holistic view.  It would have been right at home in Medical School.  She quoted facts/figures from reputable sources, all pointing to the importance of Community in individual health.  Like-minded, I entered into conversation after the event. Hours passed. I was in love. Project Love had a keen mind. Coupled with her passion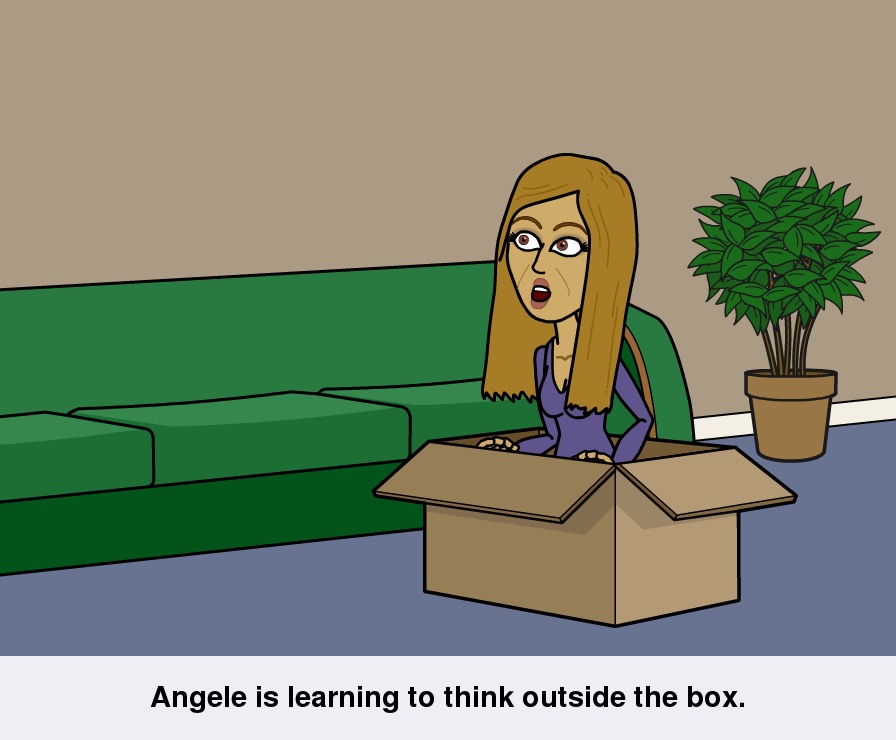 for healthy communities, she was a unique spirit to my experience. She had embraced the concept of cohousing as an expression of a healthy community that would support individual and family health as a byproduct. We entered into friendship which was often our shared experiences of where our systems fail to support the highest health for the community. How can we be part of the solution? She had designed a Beautiful 4 story walk-up residential building that was ready to take to the next step towards construction. There was a specific site that had been chosen. Attention to detail impressed me, right down to the shadowlines/garden spaces. Part of the inspiration was also to live smaller by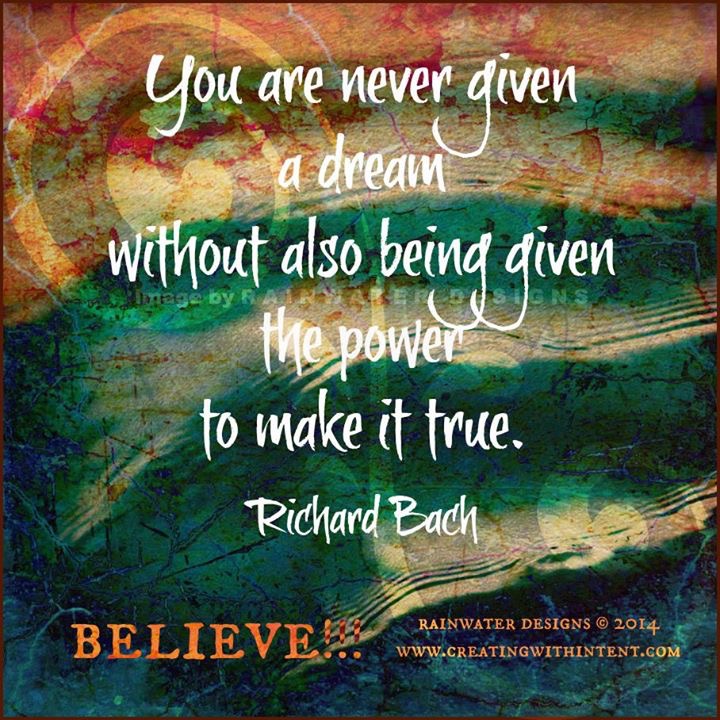 having shared spaces like a commercial kitchen, music room and greenhouse. Each unit would have a kitchen but it is not everyday that one would require the larger capacity kitchen. There would need to be cooperation amongst the handful of households that would live there. This concept is old in Europe. There are many communities in North America, some with over 10 years history. Project Love had a relationship to one in Calgary (3 hours drive South of Edmonton) and the Architect she collaborated with lived in a cohousing community in Boulder, Colorado. At these, households come together for supper with some regularity, taking turns with the food preparation. It sounded like a beautiful way to live to my ears. Within 6 months of our friendship, I decided to join the Cohousing group. I think of myself more of an investor than someone who would live in this first one. There was excitement within the group that if we could get the first one built, it would smooth the way for a more efficient second project.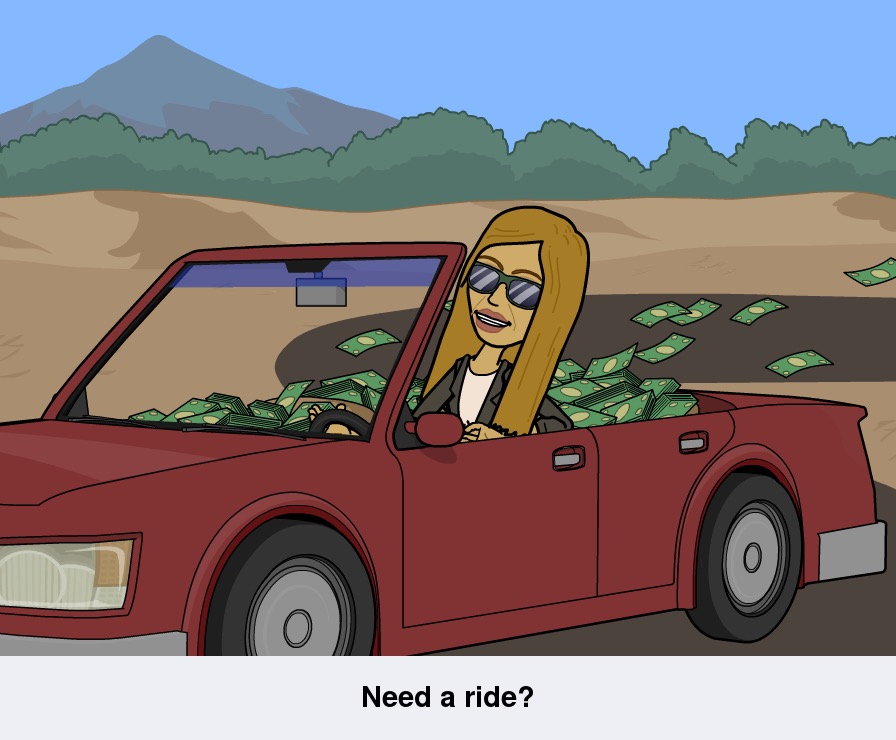 The initial investment to join was not a lot of money, just over $5000. OK, it was $7500.I am known not to remember exactly how much things cost. I have my own way of looking after money. I do it well. But maybe it depends who you talk to whether this is a lot or not. When I joined, it appeared that 7 out of 10 units were accounted for – including my own. Nice. But nobody had done this before and we quickly saw the need for financing and the difficulty our rag tag group would have in obtaining it. The land that the building had been custom-designed for was owned by a supporter. He initially was going to take a unit but bowed out months prior to my joining. He was getting a little
impatient with the lack of movement with the project. He wanted to see the land change hands with the resultant proceeds of the sale. Thankfully, he was not a desperate investor and had the freedom of time. He did want to protect his investment however. At the time I met him, I was at the height of my enthusiasm and speculated that perhaps I could find interested investors for this project. He admitted that my new involvement gave him more hope for the fruition of his investment plan. His first choice for the land was to be developed as Project Love had envisioned. As any landowner, he required payment for the land.
How Soon Is Now?  by The Smiths
The group had been meeting monthly in preparation for the eventual build. Around this time, a very dramatic meeting took place involving a couple who were to buy 2 units – one for themselves and another for a disabled son. I was instantly taken aback when first meeting this man, a surgeon. Also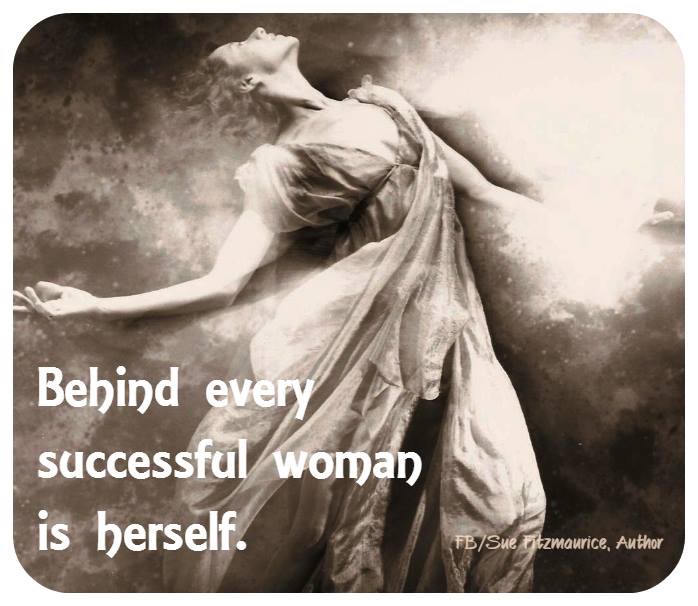 Asian (Indian). It instantly made me think twice about joining the project. He really reminded me of my Asian (Chinese) surgeon former Father-In-Law and former husband (also a surgeon). Good men but mindset very different from my own. Likely no coincidence that I came face to face with this persona again. My instant reservations played out one Sunday in March 2012. This man had not one good thing to say about the project since I met him January 2012. We were doing it all wrong. We did not know anything. Many in the group did not have money and were deadbeat. He did not use this word but that is what he meant. As much as there was a lot of truth to his words, the venom he chose to use in his communication felt like poison to the project. He was adamant that Spirituality and Business did not mix. Really? That one rubbed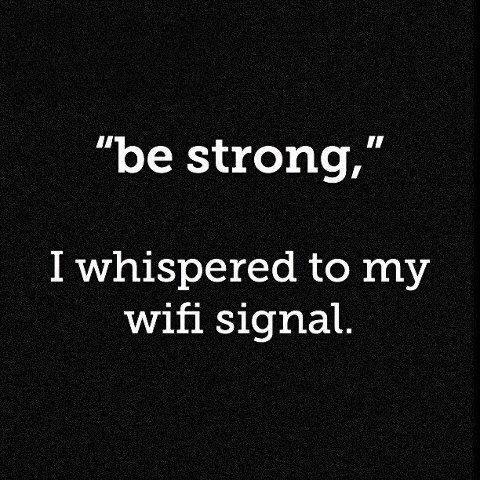 us all the wrong way. We all insisted that spirituality and business do mix. I am not aware of a lot of role models but I hoped to blaze a trail here. I had purchased a large chunk of Quartz crystal and it was placed in the center of the table for that and subsequent meetings. I felt it brought truth and clarity to the meeting. The lurking issues that needed to be dealt with percolated to the surface. With this all too familiar negativity and tightfisted monetary approach, I took bold action after a particularly cutting verbal rampage. I stated my belief that thoughts are not neutral and his thoughts downright sabotaged the project. It would be impossible to move forward with his energy being as it was. It was a thrilling moment as I looked into his eyes. He was very insulted by my comments. There was a wide-eyed rage, like a wild animal. This moment reminded me of the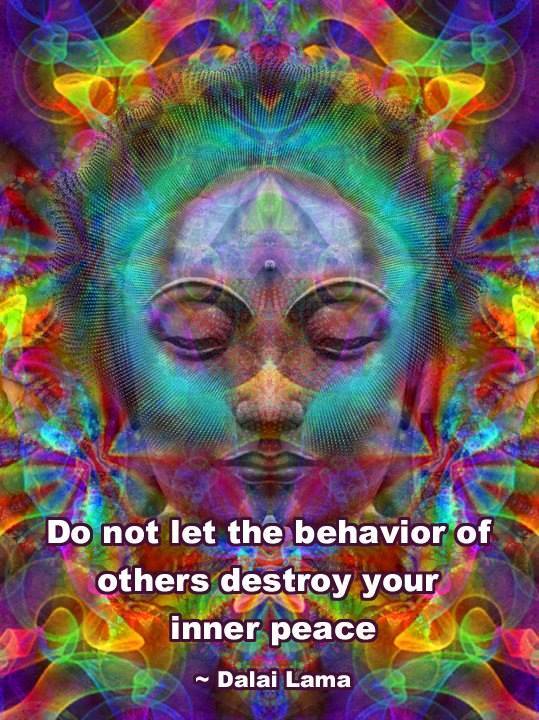 many times I did not stand up for myself in Medical Training (mostly with Surgeons) and with my former Father-in-law. I was pretty good at standing up for myself with my former husband. I declared long ago, I would never stand down in the face of that type of man ever again. So for me it was quite exciting as a milestone. I was so proud of myself as I neutrally looked into the eyes of the wild animal raging at me. I was thinking to myself, "Bless you, bless you, bless you…" as I just listened to the tirade originating from the fear of losing the investment money ($15K). Wonder if $15,000 is ever worth losing your Self over? I did not take offense. I did not get angry. Let him have his rage but do not let him think that I did not see his lack of support for this inspiring project. This was a proof in experience that I am transformed. For this, I am forever grateful. I need never fear this persona ever again. My Soul rejoiced….And this man pulled out of the project within one week. Two less units accounted for. So now the group can proceed without the judge and jury. But we have lost one of the people who actually had the money for the project, aside from myself. A bittersweet moment…It is hard to know if it was a win or a loss.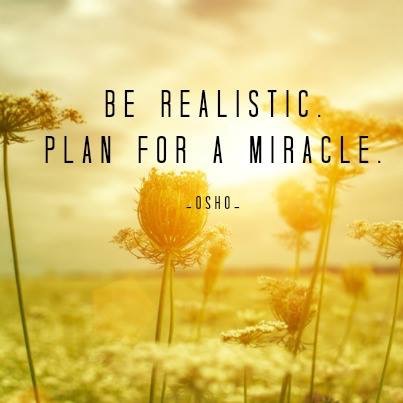 "Should you find yourself the victim of other people's bitterness, ignorance, smallness or insecurities; remember, things could be worse.
You could be them!"
Please Don't Let Me Be Misunderstood  sung by Sally Barker
So to sum up. I had made a mindset change over one year prior. I would live from my heart first and foremost. To be honest, I was not really sure that my mind was trustworthy so was consulting it less. As I write, I have brought my mind on board in a better balance I believe. I was not too sure about the way things had been done in the past. I am eager to find new ways of thinking, new ways of being, new ways of loving. To love and be loved was foremost in my mind. Holistic health was underlying most that caught my attention. I was fascinated with Spirituality and Ancient Wisdom. This new exploration left me believing in miracles.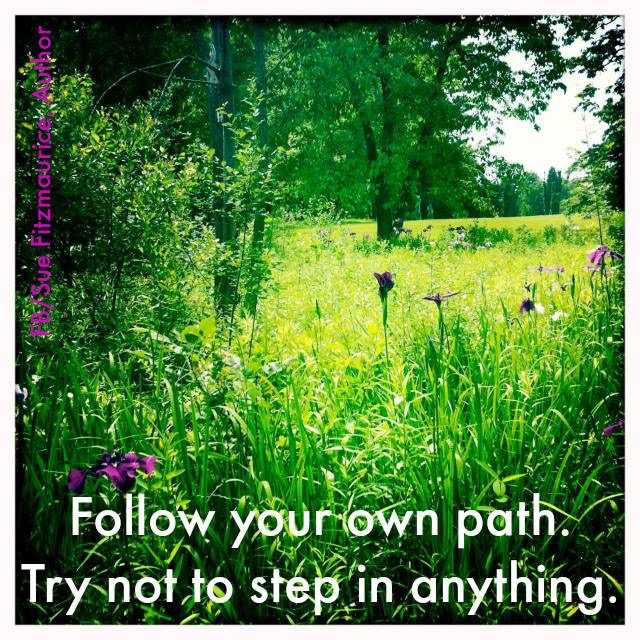 If you do not believe in Miracles, you will not experience them.
It was in this perspective that I may have received a miracle. A truly odd one that perhaps I should have taken greater notice of. In my enthusiastic support of the project, I felt that I had been given my financial position for a reason. I wanted to use it for good. It is apparent that to even be considered for financing or any investor, we need to get the plans finalized to be ready for putting the project into financial numbers. Money had limited this. Project Love had worked some for free but the architect would expect payment.
If you are not part of the solution, you are part of the problem. Angèle Beaudoin
Upgraded to: It is hard to see the solution when you are part of the problem.
I decided that I would more fully commit by adding $50,000. It would get the drawings done and leave a little extra for future use. In my experience with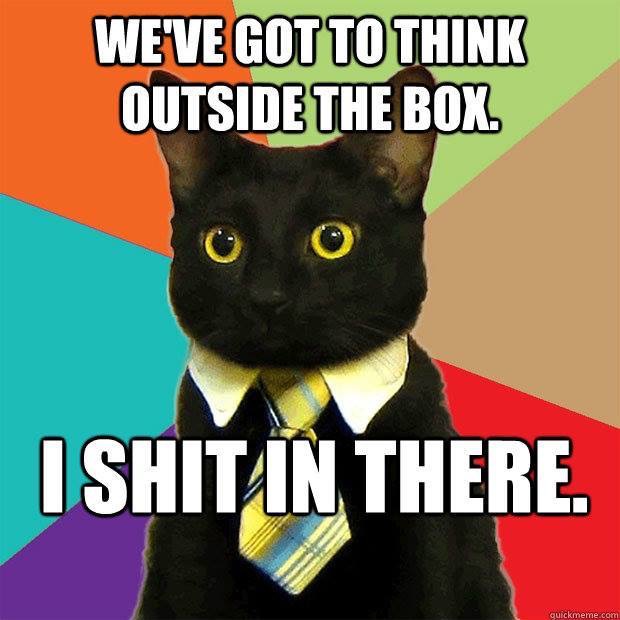 business, it was always very successful so there was always money lying around. Strange to be involved in something where that was not the case. I thought about it. No way of knowing how things would work out. With my old-style thinking, I would not choose this. With my new style, let me take my chances. Open myself to a miracle. I made the decision and assumed full responsibility for it. I personally delivered the 3 checks to a local bank: one for legal fees ($250), one for the one share ($7500) and the last for $50,000. Not really sure why but I was connected to the manager. He put everything together to be transferred to the downtown branch. OK, fine. Nobody was more surprised than me when I received a call from the Main Post Office downtown. They had my 3 checks in hand. They were very cautiously telling me that with the large sums involved, they called me right away.  Seemed my big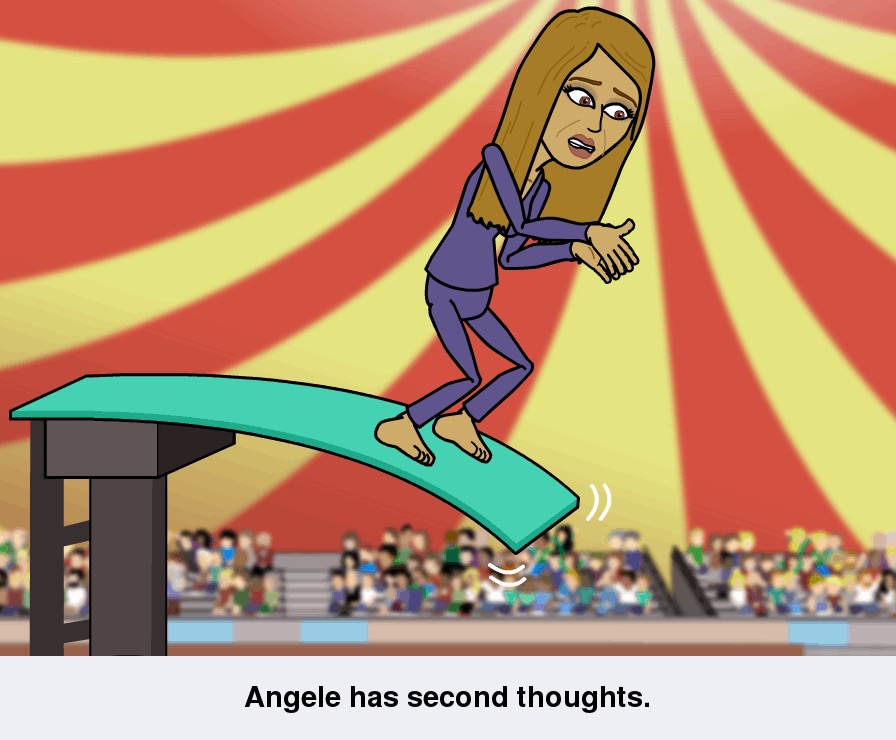 checks were incredulous to many. What? Evidently, instead of the inter-branch mail, the checks were in an unmarked envelope and sent through the Canada Postal Service instead. OK, now was that not a sign? I was so close to pulling out with this huge turn of events. I took a couple of days to decide. I determined with much less certaintly that I will give only the exact amount to get the drawings done. I will not worry about a surplus. I reduced my contribution from $50K to $30K.  Keeping $20,000 out of this heart-based venture was the action I landed on. I seriously considered pulling out all money. Doubt existed: was this strange occurrence my signal to not get involved at all? Looking back, if I was even thinking that, yes it was my inner knowing trying to get my attention. I wondered if it would have affected my friendship. I was told it
would not. Everyone held their breath…and changed banks also (strange happening to have occurred). I noticed the checks were instantly certified and deposited by Project Love's brother. Felt like weird energy to me. I was speculating right then and there that I would not see that money for a long time … if at all. I missed the opportunity to pull out financially. The Post Office fiasco was a very big clue…that I chose not to fully embrace. Obviously my desire to see the project built outweighed my fear of losing over $30,000. Not surprising…Yet, I would not feel good making this type of misstep too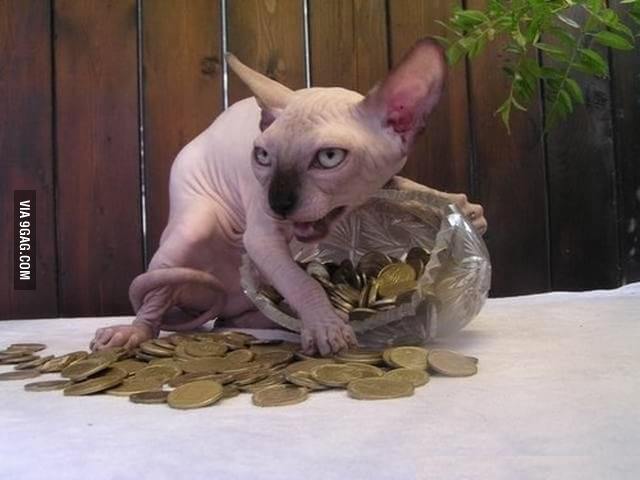 often in life. I pulled back. Money confused me in my evolving state. I desired to find a way to honor prior achievements and spend my money in a heart-based fashion. Good luck to me. I have yet to figure it out. I fall in love with people… and they have hardly a penny to their name. How does this happen? I do not judge them. It creates confusion in me. How best to use my money to help? That is a work in progress.
I choose to take my own advice:  concern myself with me.  My best aid to others is to be myself successful.  I do get lots of little ideas.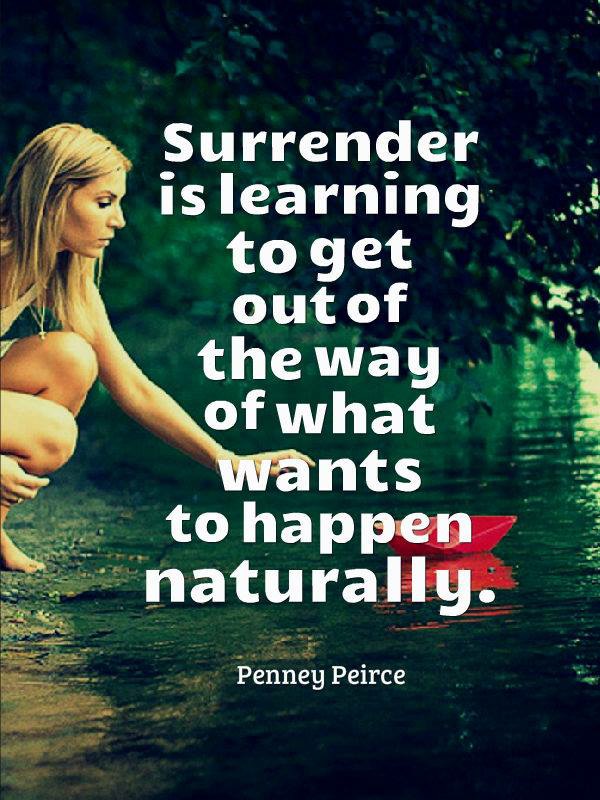 But …
I refuse to create a job of slavery for myself.
Hurt by Johnny Cash
I like my leisure time – in retirement. …And my vacation time. All of this can be accommodated. Keep my mind open. Keep my heart open. Connect to my Soul's Purpose. This is the way for me.
Project Love felt about miracles as I did. She had a longer history of living this way. She had many stories to describe how things fell into place in surprising and miraculous ways. Yet, quite paycheck to paycheck.  The entire co-housing group held this belief to some extent. We were expecting that somehow, someone or something would come along and the project would get built.
In this new mindset, I was wondering what could I do to move this project along. I wondered about putting my house as collateral for the needed financing. With my divorce not fully processed at that time, not possible.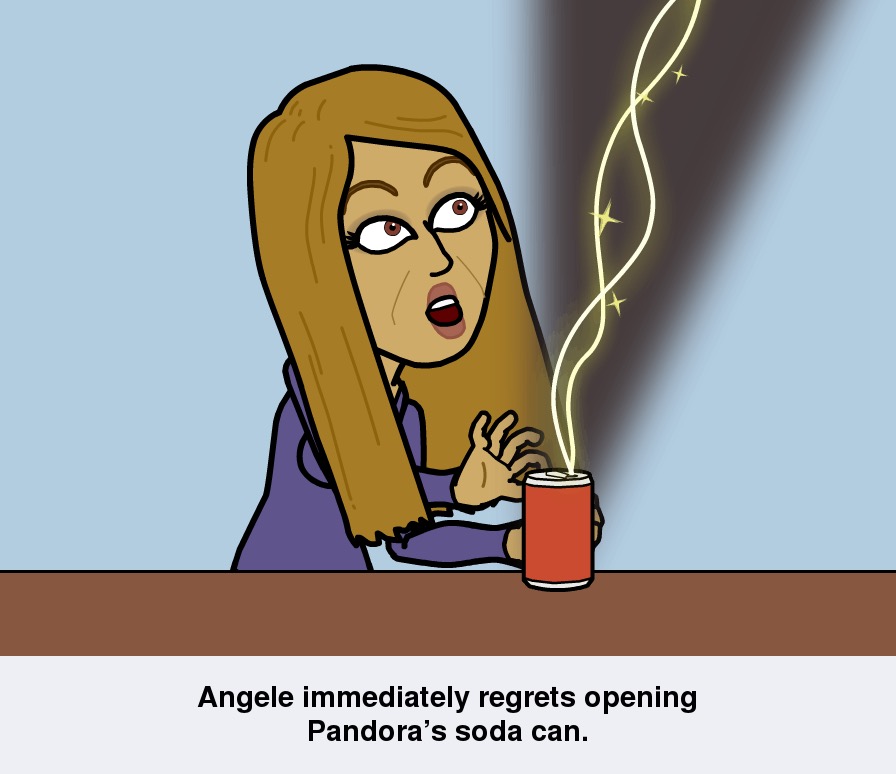 When divorce proceeds came through, perhaps I could purchase the land. I was feeling like an angel investor. I realized that I alone would not be the solution. It would be better to find something for the group.
Project Love & I had dreamed aloud of trying to collect money from people wanting to invest consciously in their community. A Trust or something that could lend money to projects deemed good for the community. That would require some administration. I did not see myself as being involved in a longterm way. My lack of commitment was duly noted. I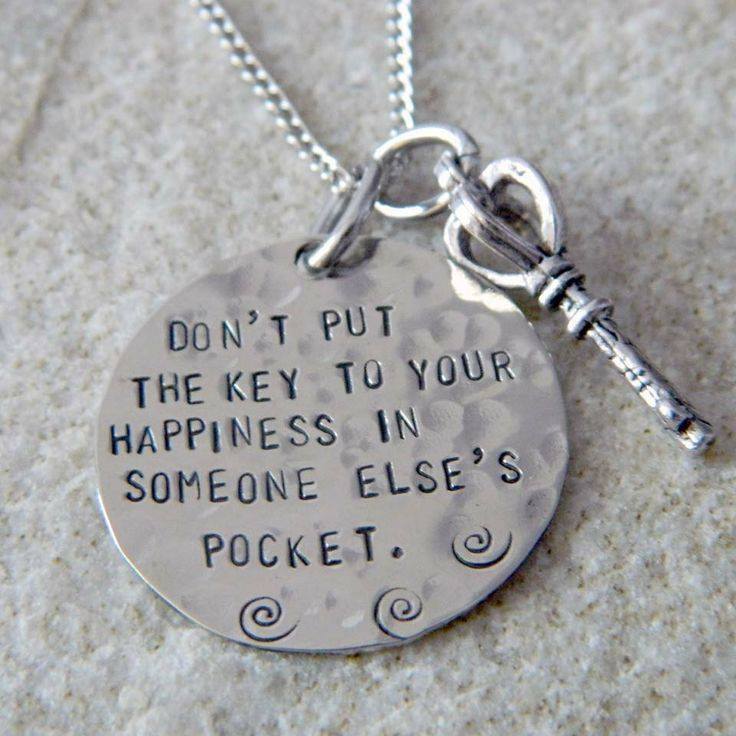 was committed to have the project built…but not as committed as Project Love. I feel mostly committed to Freedom 45, my own, and writing. Project Love was carrying the burden alone. She knew it and hoped others would find a way to support her vision. Took note: I was transferring my support from my parenting partner's dream to Project Love's? Hmmmm… Likely not in my best longterm interest. What did I want for myself? The answer was that I wanted the project to be built. It stopped there. I wait and see if I will ever reconnect with my money again. I take full responsibility for my decision. It may seem expensive to some…but one does not know if this is the end or not. Tuition in the University of Life. I am open to see some or all of my money again- When the Universe conspires to have this project be built. Recognizing my own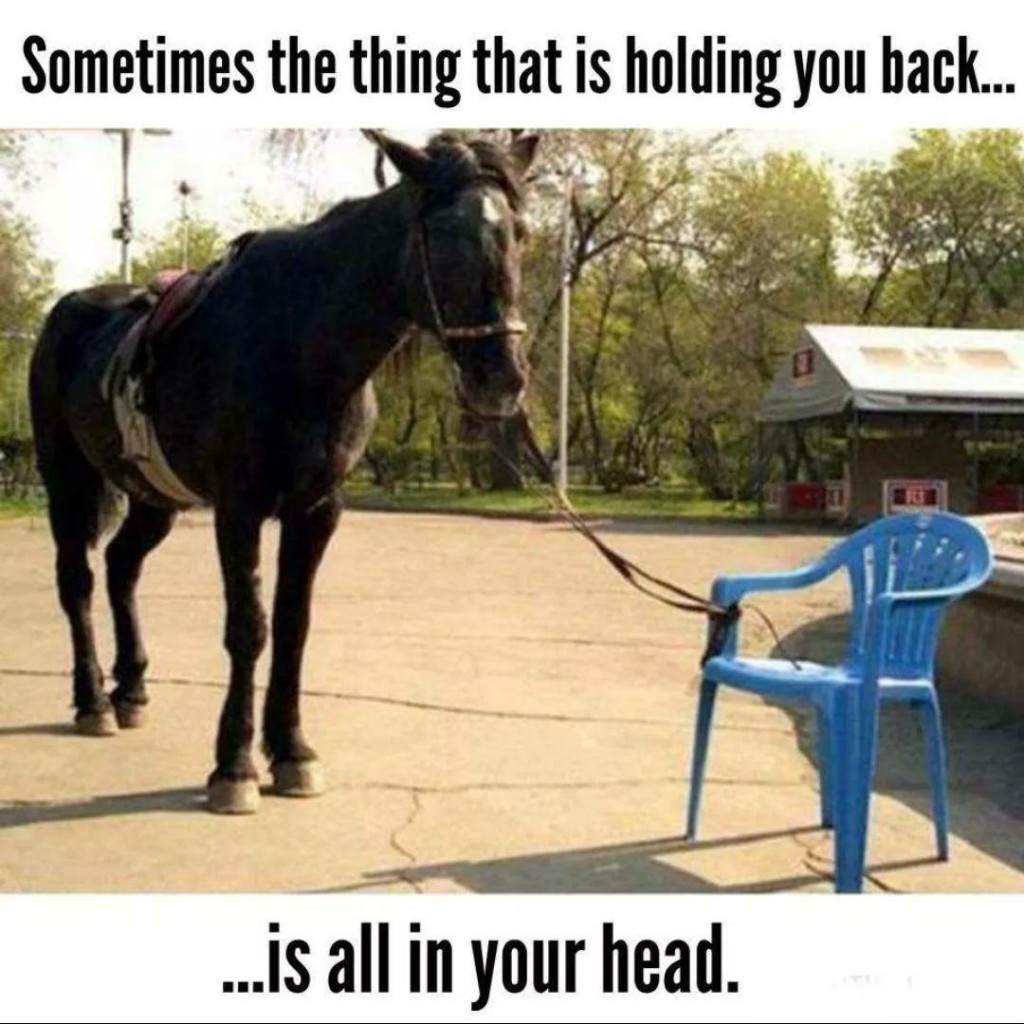 level of commitment, the last meeting I attended I shared it with the group. I fully supported trying to find a developer to build the walk-up. This idea was not embraced by the one who started the dream, Project Love (PL). She had it in her mind that the process was not negotiable. Time will tell… We, alone, do not always hold the reins. I accept this. I know PL. I still love PL. But as far as I can tell, I am a former friend of PL. Details not connected to this wee tale. There is another story to describe that – not sure it will ever be published. Remains to be seen…
Wrote in August 2013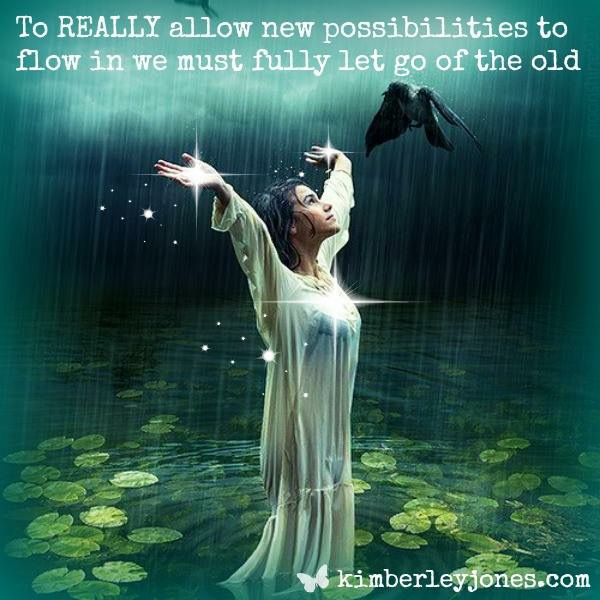 January 18, 2015
Left feeling that PL got into her own way. She had a specific, calculated way to the solution which choked off all miracles. I saw her my way or the highway mentality. Chose to cut my losses. When I explored possible options that would get the design built, possibly letting go of the Cohousing details, hit a brick wall. It was truly her dream. Strike one.
My guestimate: she held the oh, so common mindset that Money is the root of all evil. Christian based? Not sure. I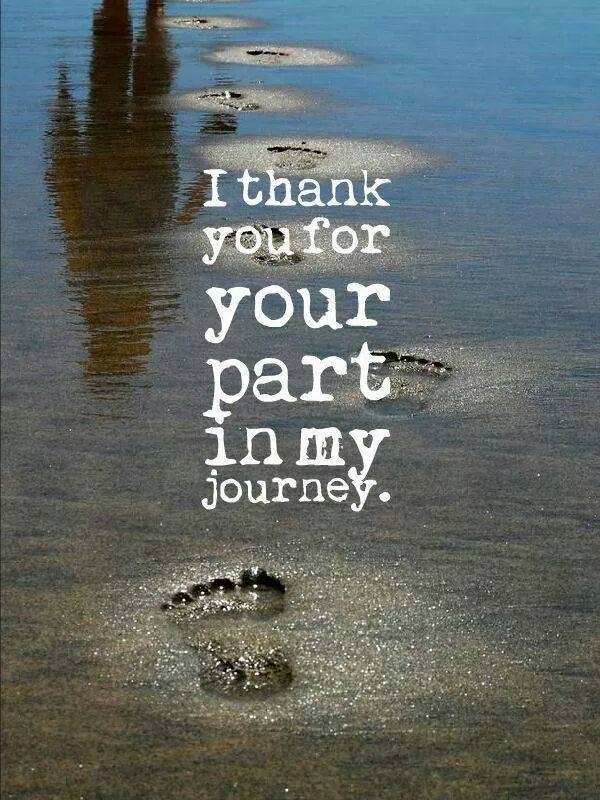 believe: Money is Freedom. Her blocks with money. Strike two.  I strongly believe that money is an amplifier.  It holds no inherent power but can amplify a person.  Make you more of what you already are.
Some difference in beliefs around sexuality. Also Christian based? Strike three.
That is how you make a former friend. Authenticity rules. No hard feelings.
Still love her. Bridge is in fine repair to my perception.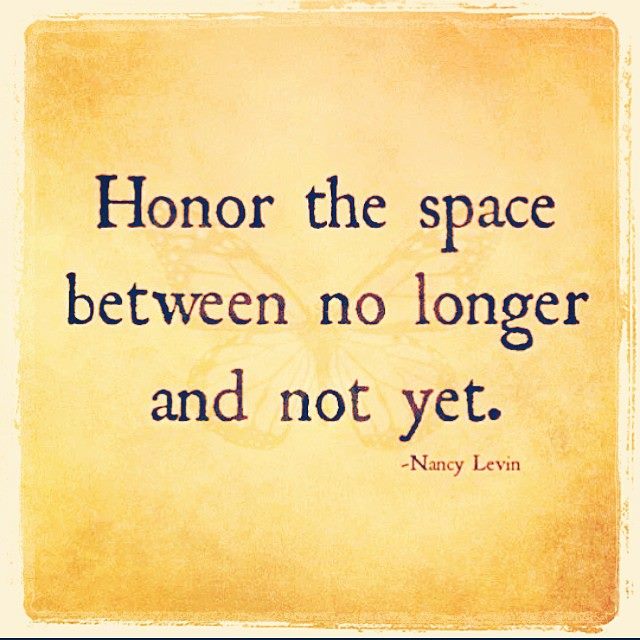 Addendum: Big take home message from this Lesson for me was to just put money on the shelf for a while. No big hurry to decide what to do with money. Moratorium on all big expenditures and investments. Let my new mindset settle in a while more. I had my first Manic Episode October 2012. I purchased a few extra pieces of art but not outside of my ability to afford. I was in the habit of acquiring a new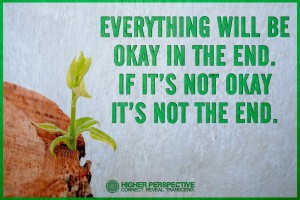 piece once a year. I acquired two under the manic influence. Gratefully, my friend's Art Gallery allowed me to reverse my commitment to purchase a third large, expensive sculpture.
Yesterday's News   by David Francey

I am only now digging back into the financial world to review my options for Investing. I feel like a more grounded, sovereign version of myself. A work in progress…
Money baffles me.