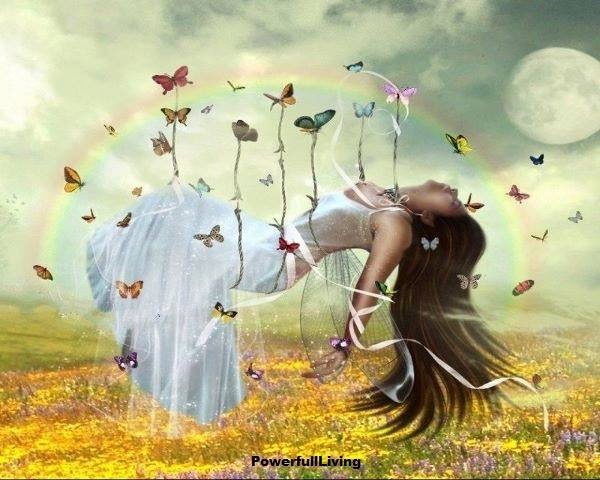 do not seek to have
your questions answered
simply question the answers
you already have
until there is nothing left
but sky-like presence
open, full of wonder
– jeff foster
Hands by Jewel
Reflecting on my first intimate encounter with my Kik friend May 2014. Kik is the app. he and I used to get to know each other. Wow! Is the short version. I played back a few moments in my mind. My body filled with sexual energy every time. He stood out as the most satisfying lover I had ever experienced at that point in time. Yet, it was only our first time together. How can that be? Why? Was it just me being so much more in love with myself than ever before? Working with the hypothesis that a higher energetic vibration results in an enhanced perception of the world around you. You will see more of what you are. One will see their own personalized version of things. In the words of Matt Kahn, my favorite teacher these days, in answer to what is Reality? It was me who asked him this question when I attended a retreat in Portland, Oregon in February 2014, "You are." Love that answer!!!
At the pub, I recognized my Kik friend at second glance standing at the bar. I approached and playfully pointed from hip level to show that I was the one…he was looking for. Ha ha. I felt very comfortable instantly as I sensed he did. Not that we did not both stammer a bit with the first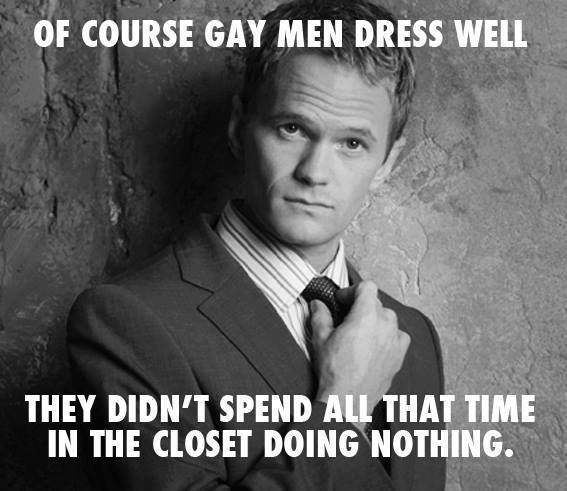 sentences. He directed me to choose a table. Loved his flirty comment that I should go first so he can check it out from behind. He wanted to take it back as it just flowed out. I was quick to reassure him that I would be concerned if he did not feel that way. Next thing I was sharing about my attractive gay friend in High School. He looked like Christopher Reeves, the original Superman. I noticed something off with my High School friend when he did not return my affection (we hung out a bit), but homosexuality was not in my understanding at the time. His loss I always thought. Once I understood him more, I realized it was my loss too. He may have benefited from a friend. I could have been a better friend. That is where authentic communication comes in handy. I can imagine that might have been a hard conversation. I would have been well suited for it. Love authentic anything! It allows for deeper human connection.
Back to 2014: Conversation continued very real…and easy. Shortly into the conversation, I guessed he was married. He felt he had fessed up already when he stated that he was very attached in a prior Kik message. I had wondered what he had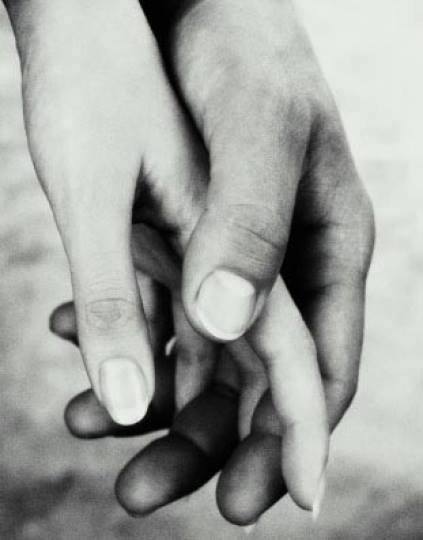 meant by that. Interesting that it went over my head. Kind of glad it did… I am not 100% sure I would have agreed to meet him. Who am I kidding?  I probably would have. I was curious. I certainly would not go back now.
His energy was so calm. The opposite of rushed. Learned that I love that! He asked gently, "so now what?" or something along those lines. I had an answer in my head more as feelings, not words. Pictures, not phrases. I was noticing this more and more in my life. I liked it. If I am with someone who demands a word or phrase response, it might not work. He seemed able to read me. I enjoyed a long pause, just looking into his eyes. I perceived that I embodied calm energy too. The gaze was gentle, lacking all expectation but noticing what was there. Not lusty. Just connected. I reached out both hands so that my forearms were parallel and inside his two forearms. He did not rush but eventually put both of his hands on mine. I am reminded how strong a hand fetish I have. Sexual energy rushed through my body like someone just rang the bell at the carnival with the big hammer, you know? Pretty hard to ignore.  He gently caressed my palms with his two masculine masterpieces. That might have entertained me all night. I could not take my eyes off those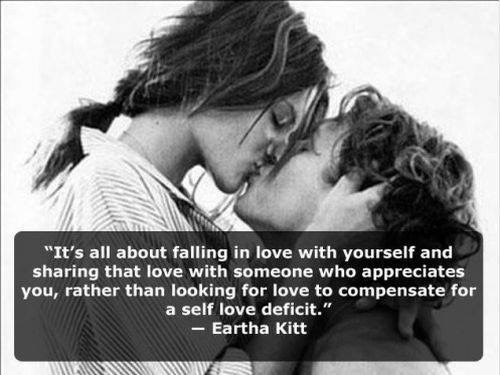 hands. Long after he asked his question, "so now what", I ask him if he still needed an answer. He smiled and became the sexiest man on earth right then and there.
Intuition by Jewel
After a while of just enjoying the company, I suggested we go to my place. It took no convincing. I guess that was always the plan. The pub was a check to see if we clicked or not. We headed out to our vehicles. I ensured that he had my address in case I lost him driving. Time stood still. I saw him planted there in front of me, so peaceful and sure. He took my face in his hands and kissed me…so tenderly and slow. The greatest power has the lightest touch. I felt like I had been pulled out of the time continuum. I watched the Kim Possible movie "A Stitch in Time" the day prior. Love the time continuum! Time flows around us but we are the island, stable and unmoving in the middle of a raging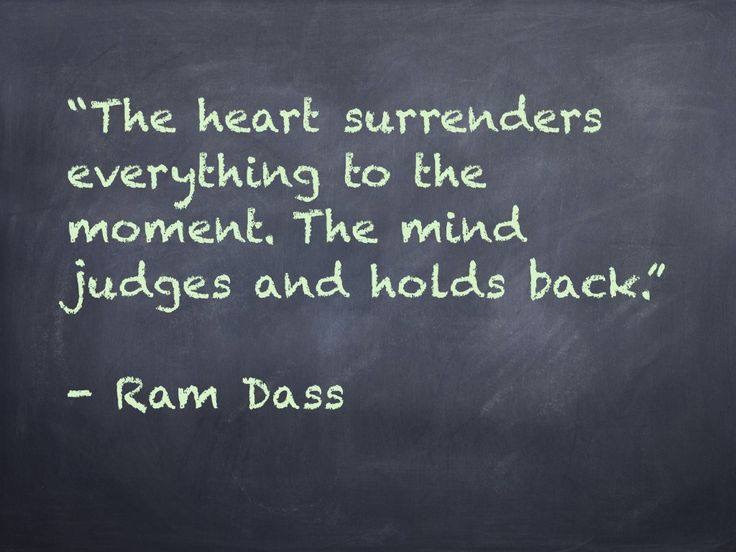 river. I just had to try to capture how I felt in words. Maybe the rest of the world finds this completely self-evident. You experience it every Wednesday and Saturday or whatever your schedule is. I tease you all. For me, this was new.
Once at my place, more of that deep soulful kissing. Mmmmm… We were standing. Seemed upstairs would be a more suitable venue. I led. He followed. So much more of the same soulful connection with each and every movement. Oh. So. Delicious. I perceived him like a flower blooming. I felt he was giving me all the love he had. We
were meeting face to face for the first time with three weeks of fun banter prior. I have had connections with men where intimate fun felt appropriate upon first meeting, but not like this. I intuited that he loved himself more than any other man I had ever been with. He knew who he was and what he was for.  Despite not quite having the details, I am compelled to share that either as a late teenager or young man, he faced death.  Beat cancer?  It affected his present day philosophy.   We are all here to love. Not to judge if the other is worthy of love. The other is as worthy as you are. I am not sure who started it, to me it felt like it was him. I could completely give myself in to that philosophy. I felt like I was accepting an award at the Academy Awards on behalf of another not able to be present that evening. Yet, it was just as real as if I was that person. I felt and feel so worthy of that. My belief is that it is true for everyone, if you are in a place to let it in. I guess that was the big breakthrough for me. I am worthy. So, so worthy. I felt it to my core. With our three weeks of texty, not sexty, communication before we had met, we knew that we shared some philosophy. I knew he had read at least one of my stories online. It was a potentially challenging one too: The Twin Flame story. He had said more than once that he was a voracious reader. Just using the word voracious turned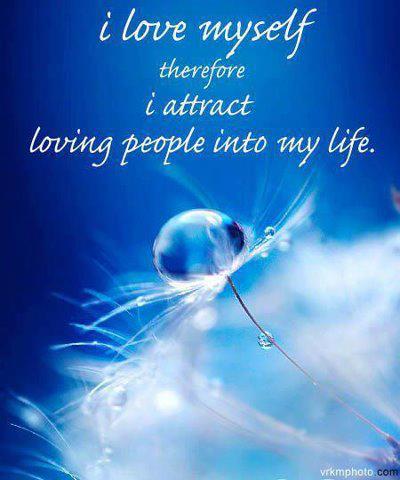 me on. He also had messaged, "I concur" once in reference to loving wearing flip flops. Love that! A man with a vocabulary. Hot stuff! In my experience, a man who wears flip flops knows how to chill. I want that in a man. Just another reminder that the brain is the most important sexual organ in the body. But it came down to the energy. I sensed it nearly right away…from a distance.
In the Plenty of Fish computer dating game, I had connected quite strongly to another writer weeks prior. He messaged a lot of his writing to me over several days. I was warming to him more and more. Handsome and expressive. His poetic writing touched my heart. I tentatively offered for him to read my writing. I wondered if opposites attracted, stated these very words to him. I was referring to our writing styles. In this case, no, opposites repelled. Once he read my writing, he requested that I never message him again. Funny. I had guessed that maybe he was in la la land. He was expressing such beautiful admiration for me. I was playing a role in his fantasy.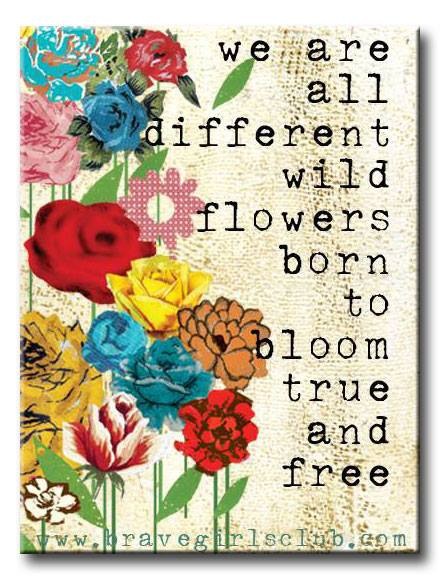 When he read my writing, it burst his bubble. Whoops! Reality strikes. That pesky reality. I realized that I will never feel authentic caring from a man who has not read my writing. I was a little nervous about my Kik friend reading my stories but it became obvious when I was up late the day I published the Twin Flame story. I am honest to a fault. Authentic also. He could not help but be curious, I imagine. I do not want to pull the wool over anyone's eyes. I am a unique blend. I only know how to be me.
I wanted to capture this intriguing man, Mr. Kik, in words as best I could. I think of him like a fruit ripened to perfection. I am known to my kids as the fruit and vegetable whisperer. I have a knack for intuitively knowing when produce will be delicious or not and when it is ripe and ready. I look at my life's experience. Maybe I am honing that in the Man department. Nice. History had shown that the less effort I put in to meeting a guy, the better the result. In the case of my Kik friend, his timing was perfect. He nearly missed out. He got into my dating world just as the garage door was about to close. I could just see him dropping and rolling under that door. I was closing down the dating game for a while just as his first message came in.  He was the last connection from the Plenty of Fish website. He just made it…
I was so enthralled with publishing my stories on my website that I lost all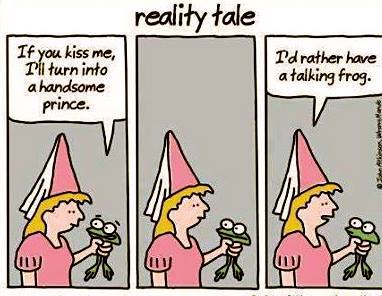 interest in playing with the boys.  Two dates with two different men the first two days the website was live – no interest.  One was a young, sexy man fresh from Spain but I had no enthusiasm for him. I was following the oft repeated advice for me:  kiss a few frogs.  In this case, I only kissed the Spanish frog.  Despite the frog's desires, I left it at that.  See, I do say no when inspiration does not strike.  The other was a successful business owner from the burbs.  Quirky memory:  I flirted with the waitress instead of my date.  Yes, she was a woman but playful and sexy in a wholesome way.  Realized that was a dismal date for my gentleman friend.  Hardy har har.  I had fun … just not with him.  I always follow my intuition. Let us Kik back or back to Kik, I mean.  I chose to banter back and forth with Mr. Kik whenever he would message. Somehow he always chose his words wisely. Playful, yet respectful. A little bit shy. Slowly over a few weeks, I recognized that I really enjoyed his communications. Curiosity was piqued. Must satisfy that…always.
I recognize that my behavior can look very impulsive. I am a pretty smart cookie. But I have come to understand that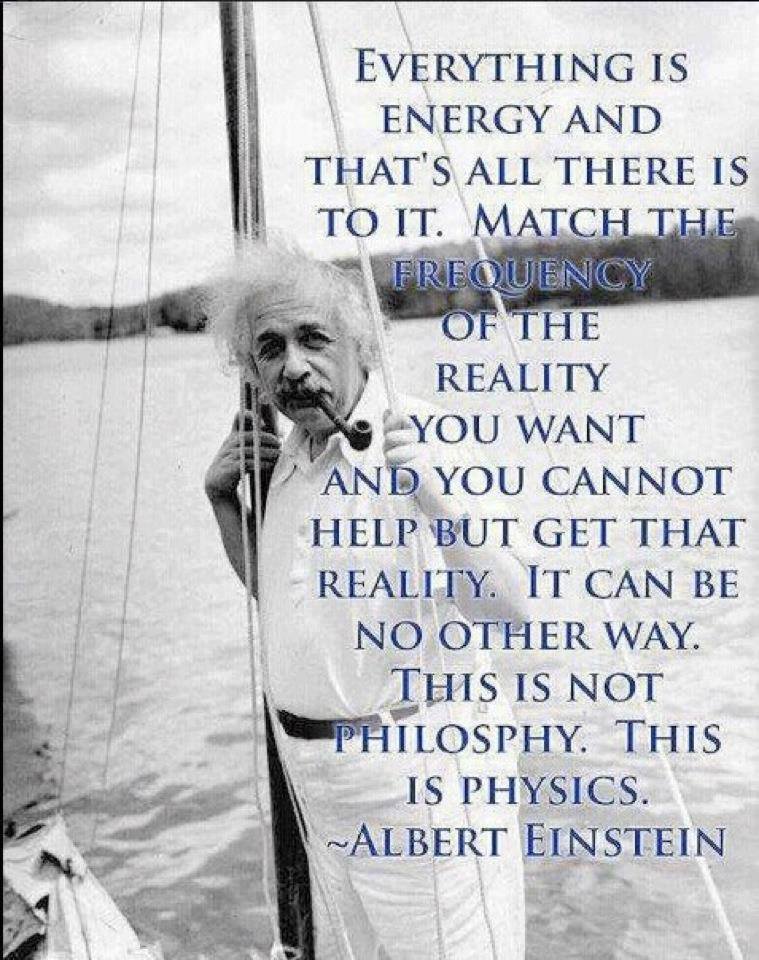 it is intuition. When vision is clear, it does not require weeks of interacting. When you know and trust yourself. You just know when you know. There are no rules about this. Energy exchange started with this friend upon our first message. I am amazed at how much can be transmitted from afar. There are a few men who have really helped me to experience this. Norwegian friend #1, #2 and now my Kik friend. Oh, cannot forget "Backwards Day" friend. Nice to connect with someone a little closer to home base. Mr. Kik is the only one of the group to call Edmonton home.  It is my working hypothesis that it is simply physics.  Energetic vibration matches or is close.  A passive physical phenomenon.  Works magically and mysteriously when you are thinking with the traditional collective consciousness mindset.  Let go the need to understand.  When oceans of good vibrations are moving through your body, you can take that as a sign.  Make sense?  This is not rocket science people …

I think about my diagnosis of Bipolar Disorder. I have been on both sides of the diagnosis: doctor and patient. I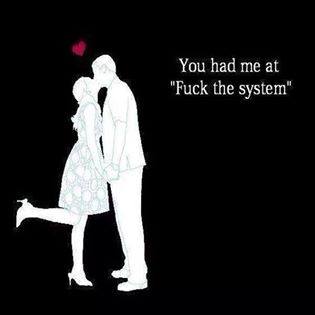 know impulsive behavior could be called a symptom…by a Diagnostician who lacks clarity. One man's impulsive is another man's clarity. See where that judging stuff is not such a good idea? Whose rulebook do we use? Is there such a thing as the right rulebook and the wrong rulebook?  (Insert:  Proving that I can somewhat control my impulses, I am not going to elaborate on how the Movie Divergent exemplified my thoughts so well on this topic.  I have decided this story needs a Part 2:  coming soon.) I encourage us to allow the lines to blur here. Most of us really have no idea how clear or unclear we are. Including me…of course. It is next to impossible to be objective in this department. Medical Practitioners are no exception. If the one holding all the power is murky in their vision, God help us all.  Add in Legal Powers and viola, we have our present day Mental Health System. Judging another's clarity is an uphill challenge. When mindsets do not match, it is unfair for one to judge the other. Live and let live goes a long way to world peace.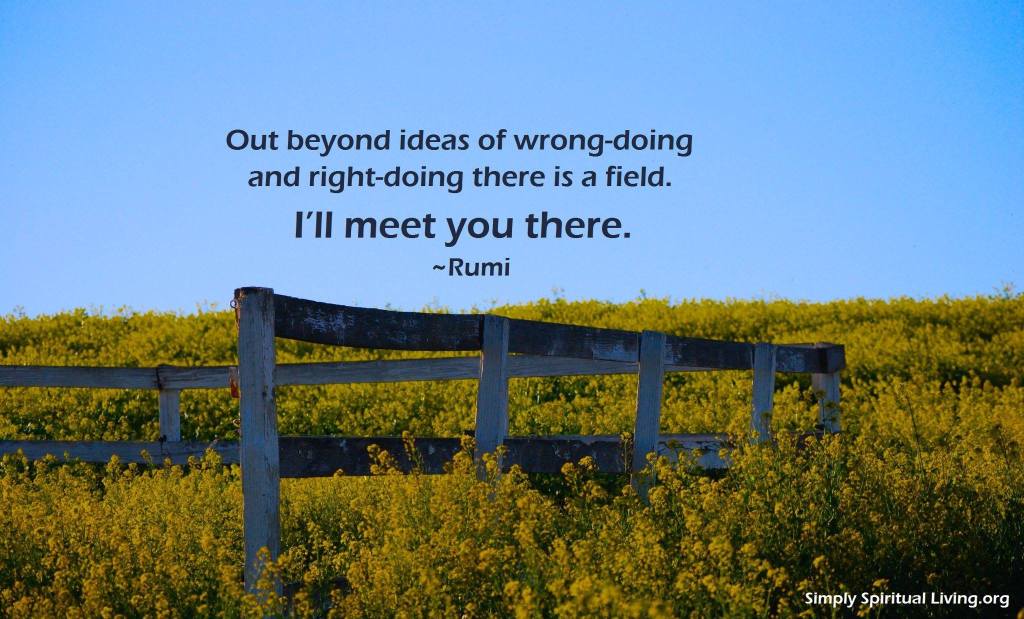 I boldly declare that often it takes time passing to enable a more accurate assessment of clarity. Only upon looking back will the reflection be clear. If we have issue with the status quo, then we are well served to choose to change. That is what I choose. I ask others to allow me to play out my choices.
It is my hypothesis that Mental Illness is the way it looks when the caterpillar first opens its wings. The wings are particularly delicate initially. They need time to dry. Clarity crystallizes over time. The Mental Health System is setup to cut those wings and stuff you back into the cocoon. Mindset has shifted away from the collective consciousness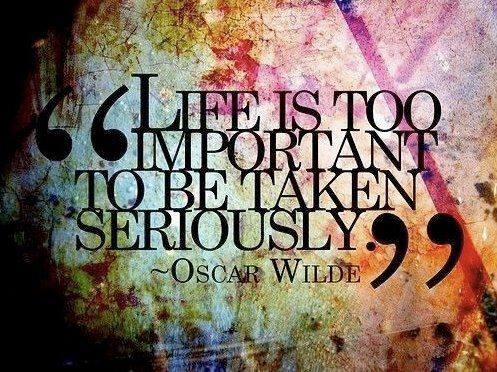 and yet the mentally ill patient, for lack of a better description, is expected to follow the old rulebook of the collective consciousness. We are stuck in a loop… as a society…for a longtime now.  We take those transforming and transcending the collective consciousness shackles, medicate them and spoonfeed back the regurgitated mindset.  The freshly evolving individual is fragile.  Fear has been a way of life, embedded deep within the mindset.  Like horses when the barn is on fire, they run back to what they have always called home.  Instincts supercede evolution.  An agonizing death greets the horses, a marginalized existence can be expected by most of the Mentally Ill (for lack of a better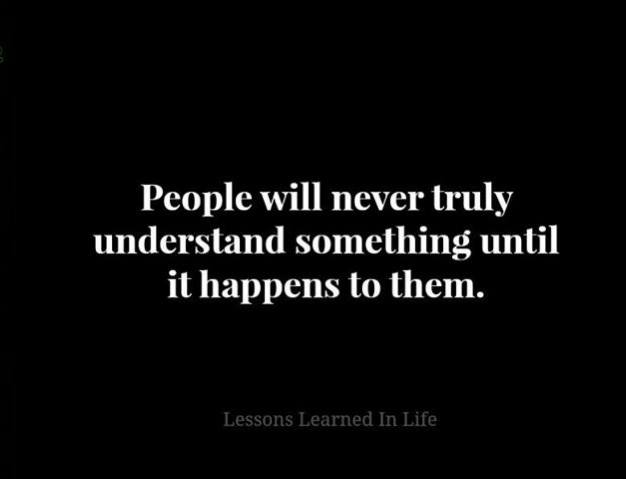 word).    With authoritarian style, the Medical Profession reminds the patient (for lack of a better word) of the rules. If we ever hope to get out of this loop, something will have to change. It is my dream to test my hypotheses out. Perhaps that will be by demonstrating heart open care of what is now considered mental illness but could also be viewed as people undergoing transformation. People letting go of past beliefs and blocks and connecting to their true selves: their natural state. A change of the gameboard. Mindset shift. Could be huge…if we allow it. This requires some nurturing.
I have some ideas…
When the reality police tell me I can't feel the way I in fact do feel, I go crazy – using their terminology. That is Bipolar Disorder. You're welcome for my translation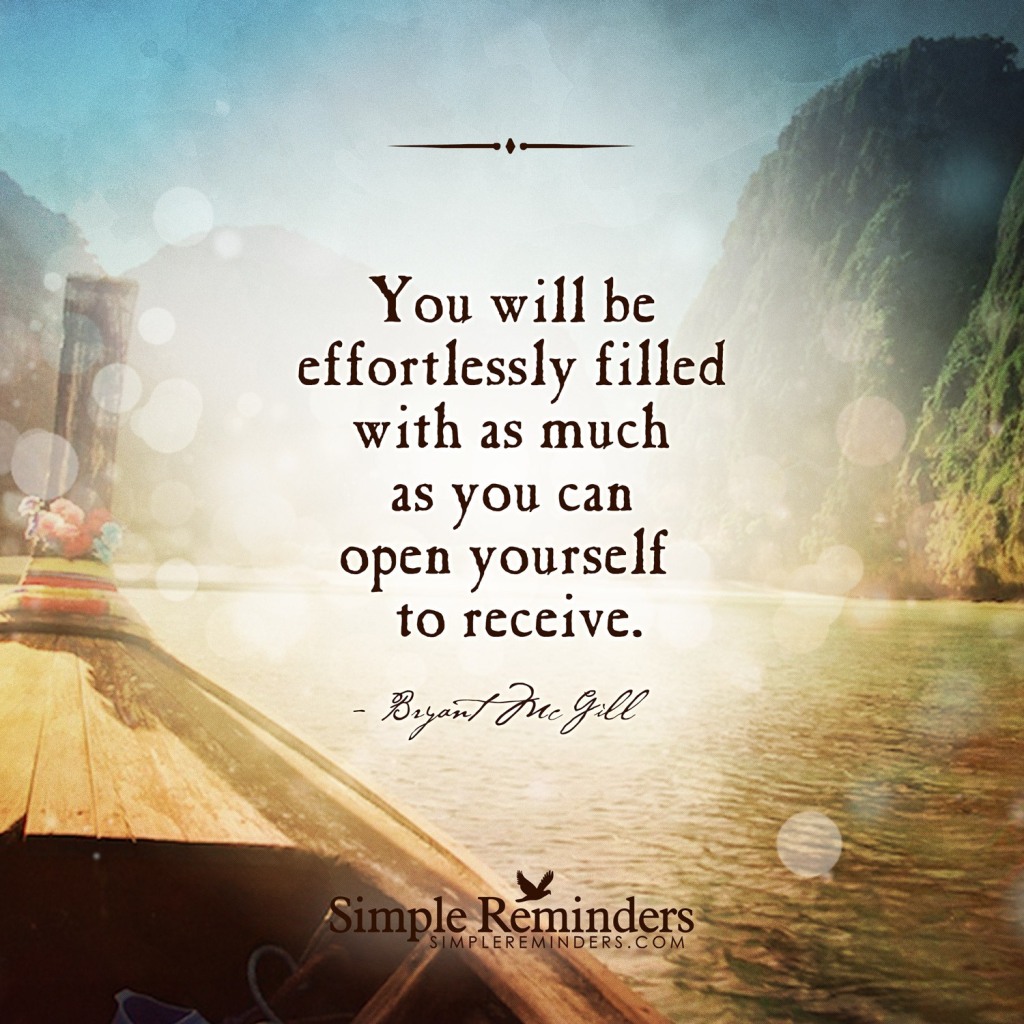 services, again. It only took me 48 years to figure that out. I am unaware of a book with that information but am thankful my life has taught me something very important. The cure: live and let live. Love and support each other peacefully. Each of us thrive when we follow our excitement. Excitement will look differently for each of us. Trust others to know for themselves. Is that so hard? Easier said than done, you say? It is as easy as you decide it is. Go for it!
Also want to add that this moment in time is different from the past, even ten years ago. I, along with many others, hypothesize that energetic changes on the earth in recent years will put a large amount of the human population in a position to transform. It will happen more efficiently for those now than for those in the past. Let us learn all we can in this New World.
Heaven Help by Lenny Kravitz
Started May 25, 2014
If we wait for others to love US, and we constantly need them to prove their love to us, we could be in for a very long wait. It's a huge responsibility trying to make someone feel "loved", and it isn't really our job, it's theirs. Sure our part is to be Loving, caring, honest and loyal, but not to be forever trying to prove our actions and feelings to others who are not ready to accept it, or cannot accept it without constant proof can be never ending.
We cannot lose by giving love, but we will lose if we hold our love back waiting for others to prove themselves first. When we can give easily without any expectations from others then we have got the true meaning of unconditional love.
All1son of Walking My Talk Facebook Page
P.S. – Find it ironic that I received the most commitment from the married man. Somehow the single guys are busy ensuring that you know that they are not committed to you.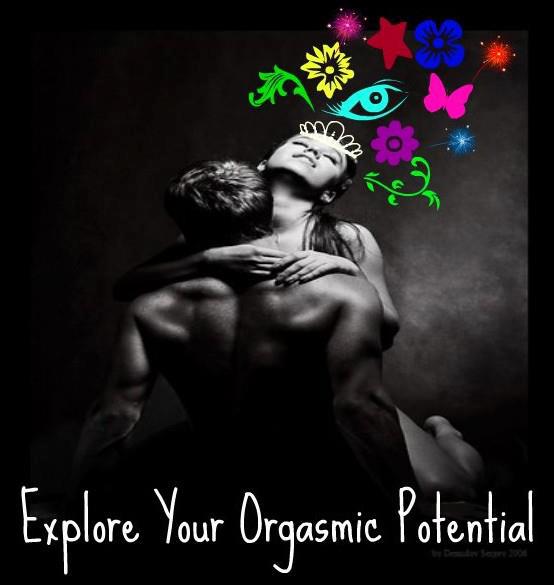 They are holding back with their love. I get it. If they were more giving, in my case, I would have been all over that. I am still left confused… They have not seemed open to receiving anything I might like to give. I can only control me.
Damned if you do. Damned if you don't. To the single mindset.
Whenever sex is involved, pokes a finger in a huge societal wound. So many belief systems there leading to judgment. Judgment is detrimental to evolution. Live and let live…
I believe that there is an unlimited supply of love. I am not afraid to give love. I trust my Self when it comes to choosing to share love with sexual expression. I appreciate that many do not share my views in this area.
I choose to believe that everything that happens to me is within my choice and for my highest good. The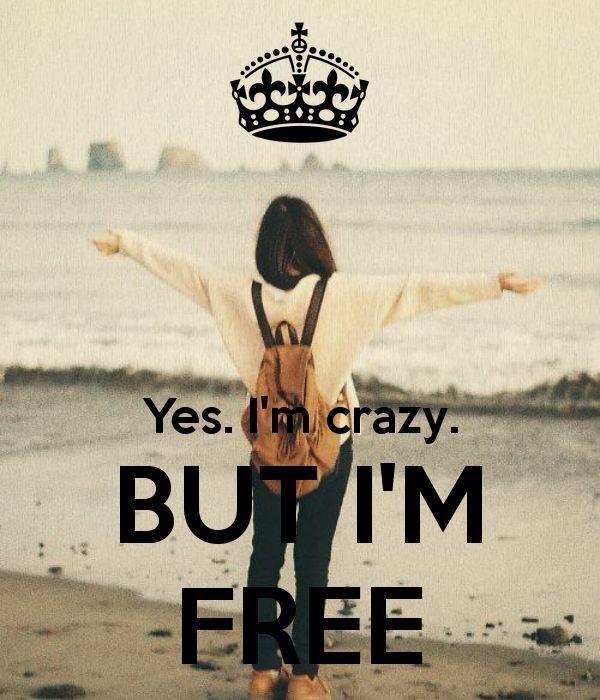 traditional collective consciousness might judge something as bad but I assume it serves me whether deemed good or bad with the old rulebook.
Verruckt – Are you insane? Experiencing this ride could be thought of as an analogy for individual human evolution. Not for the fainthearted. Do you get it?  Funny that it was a lovely multilingual man I dated (a 3 date special) that put the German word for crazy into my mind.  We joked back and forth a lot with that word.  He was French Canadian but previously married a German woman and spent many years living in Germany.  Somehow, he did not earn a story like most of my gentleman friends have.  The nugget to come out of that friendship was:  Verruckt.  Good to go!
The Married Man.  I declare they are the most honest, from my perspective, of men.  The ones I have connected to anyway.  Yes, more than one now.  Slight trend it appears.  They share my disdain, stronger word than necessary, for Society's rulebook.  They are very comfortable with themselves and do not care what others think.  Nice. They use their own excitement as their guide.  Single men play a lot more games in my experience.  Authentic communication.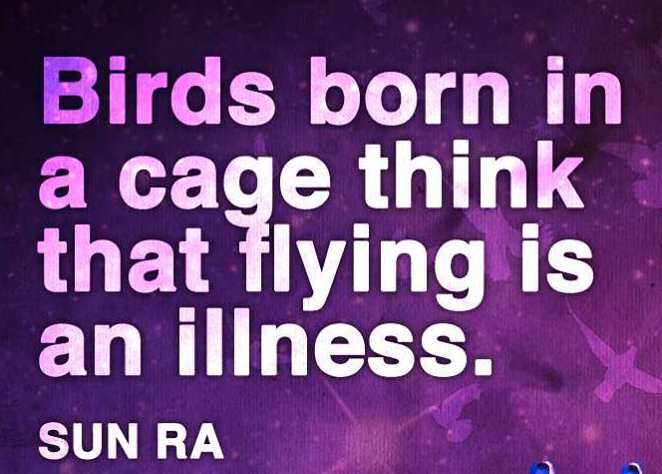 Sounds hard but once you try it, there is no going back.  Love how I slowly realized that if I am completely honest and it turns out to be judged as bad behavior by Society, I go ahead anyway.  I have found great joy and freedom there!  Like attracts like:  pure physics.  Not some grand plan.  The gentlemen I have attracted share a similar energetic vibration to myself.  I love myself.  Hence, loving the men that fall into my lap.  It is not rocket science.  Maybe it is?  I call it Physics of Consciousness.  I attract freethinking, smart, fun, playful, sexy men.  No surprise there, right?  Not that long ago, I might have thought I wanted a relationship.  Not too sure about that anymore.  I see our Relationship System as subtle slavery for both the man and the woman.
Many thoughts and old programming are based on lies and immature emotional processing. Look at the thought, examine it and see where it leads you into feeling like a victim. Then state the truth, that in every given moment we choose to act, think, and feel in a certain way. Suunat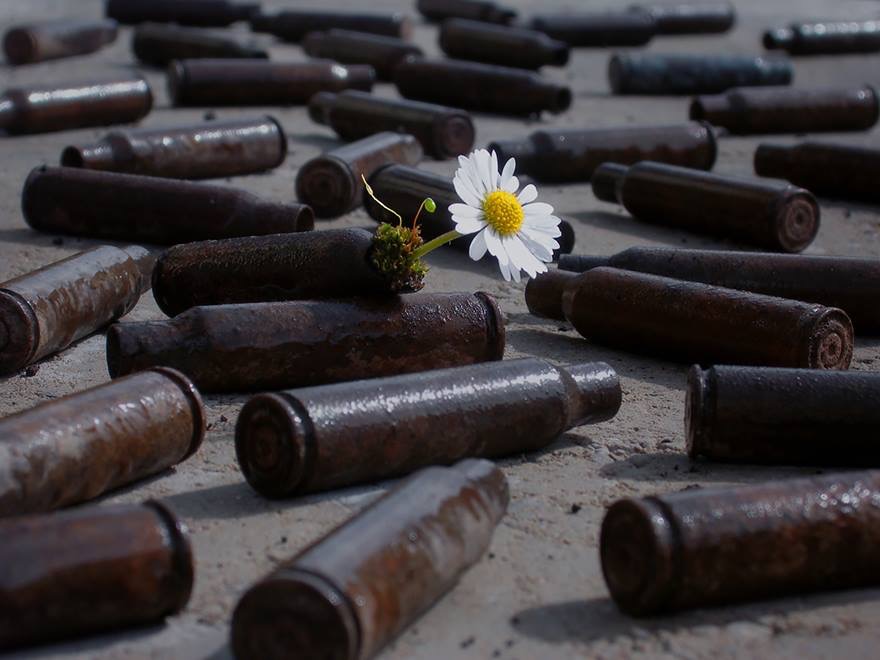 Kumara.  Beauty is in the choice.  If you feel less than or captive in your situation, choose a new belief once you have figured out which one holds you prisoner.  Easier said than done … but do-able.
Mirror, Mirror  by Justin Timberlake.
Historical Review:
Love is such an important topic.  I was nudged to review some of the most powerful collaborators whom I have discussed the concept of Love (with a capital L).  It holds all of our power.  Yet is ri...dick..ulously underutilized.  I choose to share my personal evolution.  I have some fantastic people in my corner.
Gabrielle Hartwell:  An Intuitive Life Coach.  I have done two readings with her Xmas 2011 and early 2012.  My daughter marveled at the appropriateness of her name.  She has written a book called Rising Up The Ladder of Love. 
Loved how she saw my daughter and I holding hands as equals spiritually.  So true.  My kids have aided my growth and expansion immensely.  She assigned me to look for patterns within my past relationships.  Being myself, I made a spreadsheet.  I have actually gleaned quite a bit via that technique.  My old saying There is no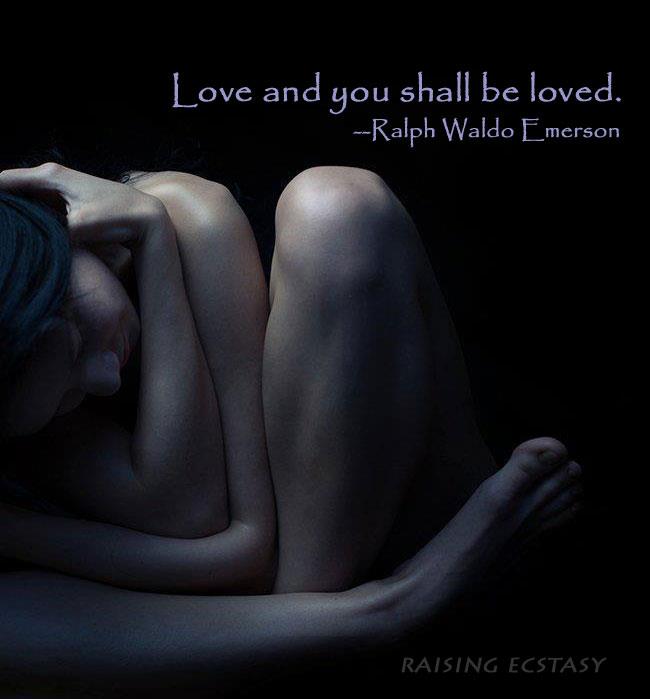 problem that a spreadsheet cannot solve.  Whenever you put any collection of data or ideas into rows and columns, you will learn something.  Listen to me now, believe me later.
Liora:  She calls herself a vibrational alchemist.  A Soul-based communicator.  A visionary, evolutionist and paradigm shifter.  Had several sessions years ago now.  Her energy was/is sublime.  Firstly, she determined my Soul Signature – just by discussing my life issues and then picking up my vibration.  She collected a series of words to describe me In a Nutshell:
Soul Signature is expressing Beautiful Truth and Love in words and pictures.  Exclusivity is also in there.  Each time we connected the same words would string together differently.  She guided me to what she termed the Sacred Self-Reunion.  My Soul Purpose would be enabled as I broke down any blocks to expressing my Soul Signature.  She helped me to be aware of my Core Wounds which were just the opposite to my Soul Signature.  For me:  It was bad to express beautiful, emotional truth in words.  Especially if they were exclusive.  This was over two years ago.  At the time, I did not really know what to do with this information.  I absorbed it at whatever level.  The exclusive baffled me a little.  She specifically mentioned that exclusivity within a Soul Signature was a huge challenge.
Before Liora, I connected to an amazing woman, Nadia Tumas.  Via analysis of my handprint, she offered information about my Soul Purpose.  This was in early 2012.  Whenever I need a little boost, I review her reading.  She described my Soul Purpose as very Beautiful.  I will be a Successful Healer, not in the traditional sense but at a Soul level.  She felt that I will heal on all levels, including physical.  Words would be my most important modality.  She described me as a talented, natural counselor – as if I already have a PhD.  Then she described my Life Lesson:  Overcome the guilt of being powerful.  Stay in my truth, no matter what.    With power comes vulnerability of being blamed and rejected.  Life School was/is wisdom.  She felt that included less than 2% of the population.  My biggest challenge was deemed to be procrastination.  Could always find a reason not to take action.  She felt my Soul came to take risks.  I needed to jump off the diving board.  Allow things not to be perfect.  No such thing as failure.  I tended to struggle to move forward.  People of this type like information and over-education.  Nadia prescribed a mantra for me:  I am ready.  She proclaimed me destined to be a Reluctant Pioneer.  As I wrote this, I was reminded that Nadia's hand analysis was the most succinct and informative of readings.  I enjoy the hobby of connecting to various healers/psychics, so this is a huge statement.  Not to downplay any of the others.  With each connection, I always learned something.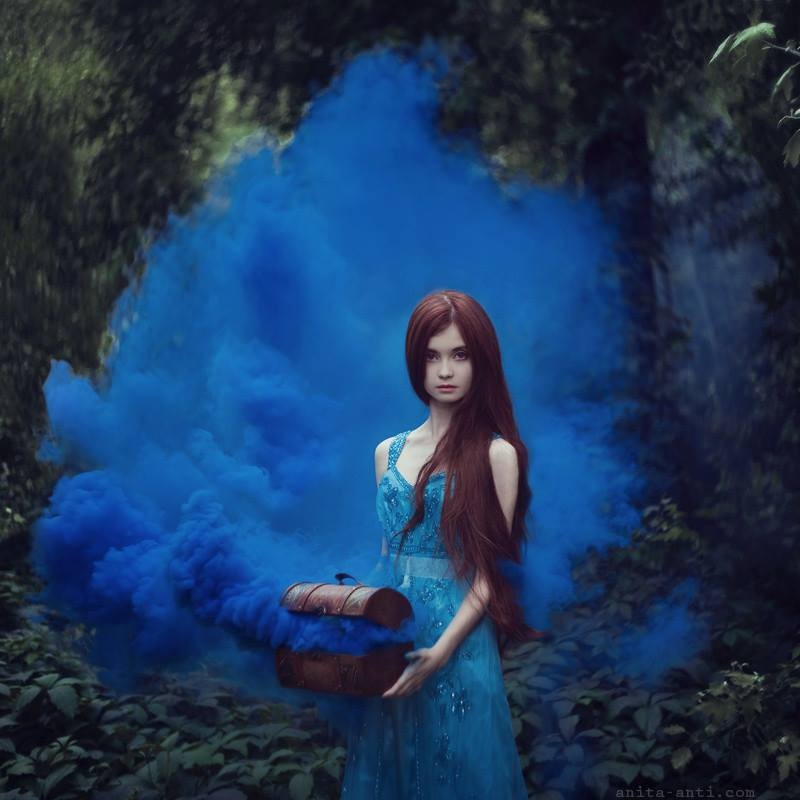 NOW is the only moment
you will ever truly know.
The rest is memory, anticipation, projection and fantasy.
NOW is home. NOW is eternity.
NOW is your unshakeable root, your unbreakable identity, your calm in the midst of the storm of time.
Live in the moment.
(It's impossible not to).
– Jeff Foster
I end with another Jeff Foster quote:
As I am not known to listen to every piece of advice I hear, I boldly state:  I am all I need.
It does not preclude me wanting to share… (blink, blink)
Stronger Woman by Jewel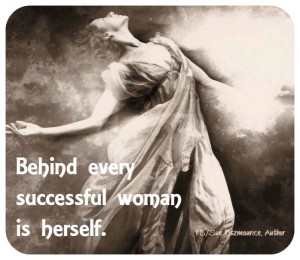 I am … a Jewel.  As we all are.
P.S. – What happened to Kik friend you ask?  I chose to speak of our connection quite freely – to my own surprise.  "I have taken a lover", were the chosen words.  It made me feel like an artist.  All true writers take a lover at sometime in their life, am I right?  I do get a kick out of shocking people. Regular visits continued for months.  Summer holidays hit.  Kik hurt himself which resulted in missing work.  Work schedule was where freedom to visit me existed.  No work.  No visit.  I have since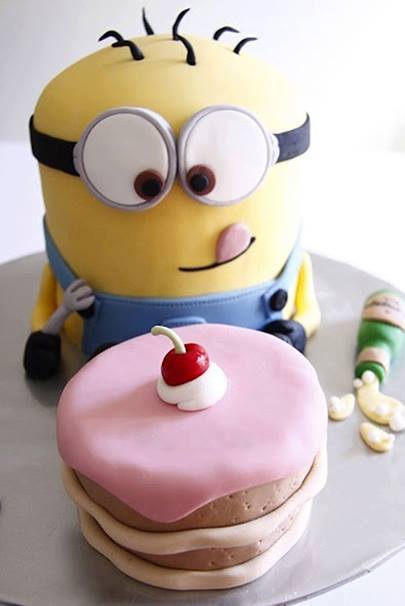 dropped my connection to a couple of rules from the old rulebook. Another exciting connection entered during the gap with Mr. Kik. I got the idea that I should drop my lover as a result.  I have always been aligned to the saying Have your cake … and eat it too.  So looking back, not sure that I needed to drop Kik.  My new friend did not request.  I assumed.  Did not take my own advice.  Relationships can be a form of captivity to my present thinking.  I can be loyal if I want to.  I am sure of that:  22 year long track record.  Not bad.  Mr. Kik recently touched base.  The fire was restarted.  Planned meetup was scheduled days prior to Xmas break 2014.  Somebody's marital partner had some serious medical symptoms pop up and required that she be driven to the hospital.  What do you know?  Possibly most readers side with the woman.  Now that I have my own first-hand experience, I side with the gentleman.  I am a strong believer in freedom … for all.  It is when one person uses their power and energy to control the behavior of another that peace and love are challenged.  Also bad for one's health.  Every man (or woman) for himself.  Another perspective for your consideration.  Yes, I assumed here … in my intuitive way.  The married partners doing the captivity dance.  Each expression is unique.  Been there, done that.  Live and let live is more important at the scale of the home than the world.  When there is Peace at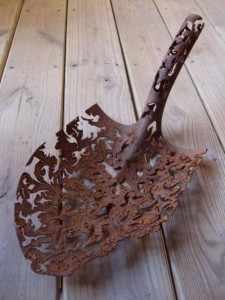 home, there is Peace in the world.  It takes two to Tango.

In case there have not been enough little sayings included in this story:  It is important to call a spade a spade.  My sense is that this is a tough one for people.
Strong partnerships are built upon Freedom, Peace and Love.  I prefer to include respect and transparency but from where I sit, a lot of people cannot handle the Truth with grace and ease.  We all get there … eventually.
January 1, 2015  Addendum: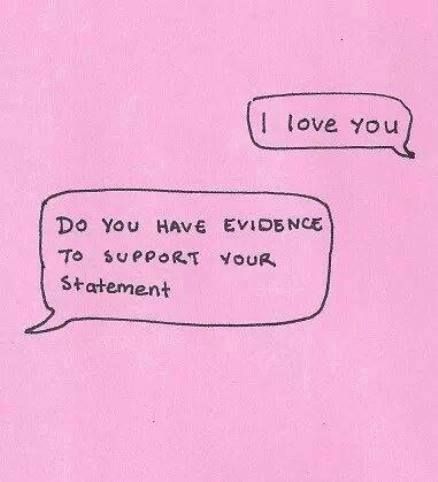 Started this story in May of 2014.  No story had collected as many songs, photos/Facebook posts and quotes as this one had.  The process was quite different from other stories somehow.  I cut out a huge section which included a spreadsheet.  In pure Angèle style.  I was crazier than usual while writing this.  Keep in mind that I use the words crazy and genius interchangably.  The story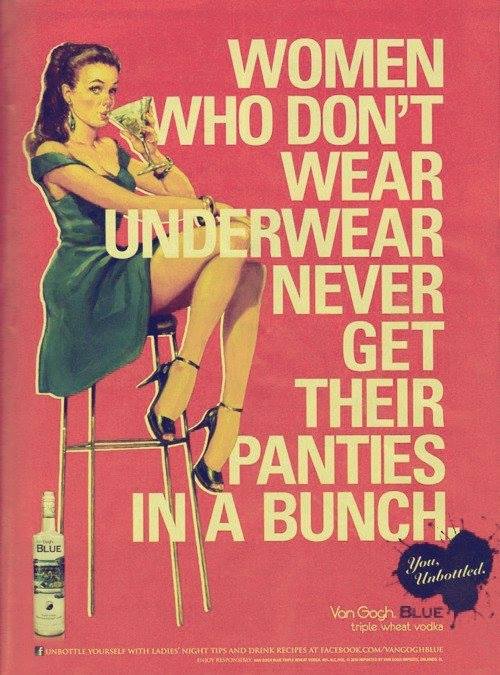 was in a form of completion prior to Xmas 2014.  Yet the nudge to publish did not occur.  Fine.  Some 11th hour concept often comes to me.  As much as these three concepts dangle on their own, I wanted to include three recent revelations.
An awkward conversation with family members over Xmas while on a cruise ship left me giddy as I declared to myself that I don't believe in Science.  At least not the type of science I truly did believe in during Medical School and in Family Practice as a Doctor.  The topic was following through with testing advised by our Doctors.  On one hand, the declaration was not news to me.  But to say it concisely and out loud felt very good.  Integrating something within myself.  I had never called the spade the spade until this moment.  I pussyfooted around the truth.  I have a tendency to do that.  I wonder why?
The second feel good proclamation was that when you
vibrate at or above the energetic vibration of Love, the old rulebook is obsolete.  Maybe that sounds elementary.  Truth tends to be quite simple.  Science becomes irrelevant when you can embody this higher vibration.  The two mindsets:  believing in Science and not believing in Science really do not marry well.  Understatement of the century.  Am I making any sense at all?  I admit that I chuckle as I ask this.  It really does not matter to me.  I do desire harmony and peace so continue to try to make myself understood to people who follow the rulebook that I am so very familiar with.  The hard part is for them to understand why I do not follow it anymore.  I have been labelled crazy.  By the old rulebook, absolutely I am.  The (Quantum) Physics Professor, that would be me, offers a new perspective to aid in the understanding of what crazy is.
The third concept is that I am crazy.  Only I do not believe it means what those who believe in Science thinks it means.  I see storytelling as a way to share an alternate perspective.  The catch 22 is that those who believe in Science will have a huge challenge before them to understand … unless they choose to loosen their grip on.  Wait for it.  Wait for it …  Reality.  Science-based reality.  As much as I have had the label of crazy for over 2 years now, I can finally say it and not feel that activist defiant energy.  I understand why I am considered crazy.  I am more comfortable with it now than ever.  A Beautiful Truth.  It has more to do with Quantum Physics than illness in the Sciency sense.  Listen to me now.  Believe me later.  It is my belief that the best way to help illuminate this Gap is by demonstrating what is possible.  My Life is my Experiment.  Just watch me …  If I dare be brave enough to step over the boundaries that mean so little to me.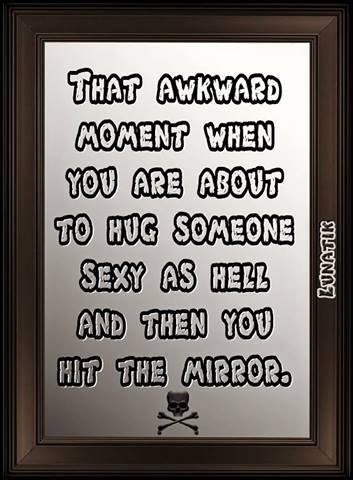 A return to the topic at hand.  You are the Lover and the Loved.
A mélange of quotes:
Few is the number of those
who think with their own mind
and feel with their own heart.
– Albert Einstein
"Whatever you are lacking in any situation is what you have not given" Course in Miracles
The Buddhist saying – all expectation leads to suffering – applies to all expectations you create in your life, without exception.
Dalai Lama
To find the Beloved,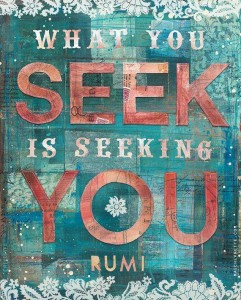 you must become the Beloved – Rumi
There is nothing that makes its way more directly into the soul than beauty.
~Joseph Addison
"
Your task is not to seek for love, but merely to seek and find all the barriers within yourself that you have built against it." Rumi ~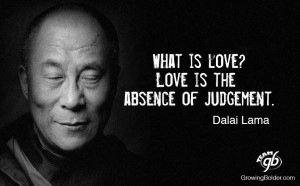 My role in society, or any artist's or poet's role, is to try and express what we all feel. Not to tell people how to feel. Not as a preacher, not as a leader, but as a reflection of us all.
~John Lennon♥
Imagine Cover by Jack Johnson  My ideas are far from new to this Earth.  Imagine by John Lennon was released in 1971.
2012 Angel Message by Liora  (I draw your attention to the year 2012, three years ago.  I call that Mind the Gap.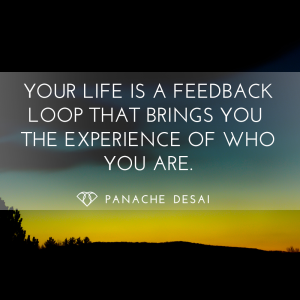 Another title waiting for a story.  No rush.  Lots of time.  Tee hee.  I am sure with that advice at the moment.  I expect others will understand me more in 2-3 years.  Sooner if they choose.  Free will is alive and well.  In the meanwhile, I am all that I need.  In Liora's words, the Sacred Self Reunion.  Alleluia!!)
Transcription:
Dear Ones,
As you welcome a New Year with magical unfoldings;
Taking you deeper into your Soul awareness,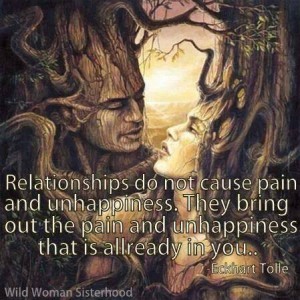 Your hearts are expanding to higher love vibrations.
We have not so many words for you, Dear Ones, and we know you will understand this,
realizing all your mental concepts are falling away with each moon phase … and awakening realizations,
Making the way for the new era of the Soul . . .the feelings of the Soul.
The Soul. . . your Soul . . .who you truly are – above and beyond limited words and mind concepts and rigid beliefs and stories.
As you know the Soul deeper, the language will change completely.
You will gain a deeper telepathic awareness, more connected to your Soul:
The feelings of your Soul.
Notice how we emphasize feelings.
Yes Beloveds, it is the feelings that carry the purest vibration.
The purest vibration of the real you: your Soul.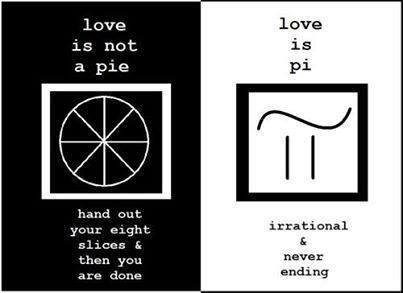 The past era of thoughtforms blocked your true heart feelings.
Now you will be embracing the tonal and complete language of the Soul;
therefore creating deep Peace within and, therefore, Peace on planet Earth.
As you awaken to each new day, allow yourself to know your truth:
Your soul . . . your true heart feelings.
Know the deepest of Self-love and Self honor.
Follow your true heart's desires as you observe your destiny unfolding with ease and grace of (your true Self – my addition);
with complete faith and trust of your Soul:
The feelings of your Soul.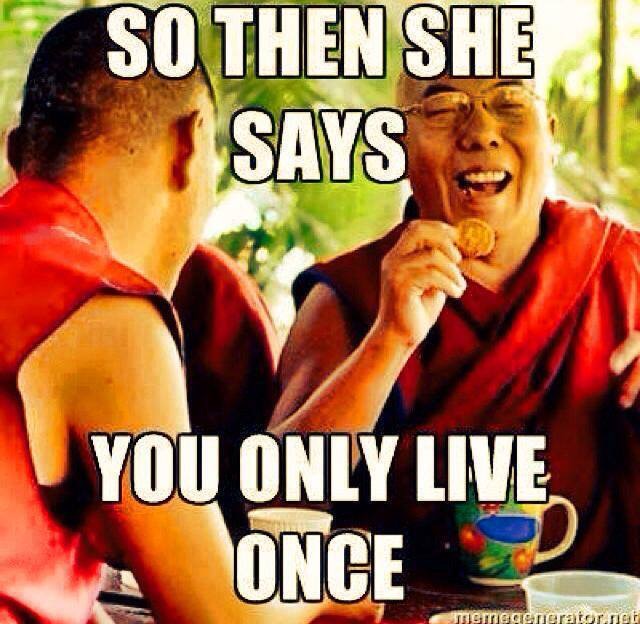 Is this too simple Dear Ones?
Listen to your Soul and know the simplicity of being.
Aligning deeper with the bliss of pure existence: your Soul.
Dear Ones, you are so loved.
We are the Angels…
Drunk on a Plane by Dirks Bentley.  Mr. Kik ressembles Dirks Bentley with hair below his shoulders and most recently a full beard.  The Northern Alberta accent is not far off either.  Handsome devils those two.  Love the video showing how we write our own story. YOLO!
Likely there will be a Part 2 for this story.  The only way I could think of to stop adding.