Wrap It Up: things will come to an end at the Perfect Time … whenever You want them to.
I have assigned myself the hobby of Roving Reporter in the Mental Health Wellness world. My label, Bipolar Disorder, was assigned to me during Involuntary Inpatient care in a Psychiatric ward October 2012. I recently celebrated the two year Anniversary of this big event. I now call it a Gift. I have enjoyed slowly unwrapping it ever since. I am happy to report, it is the Gift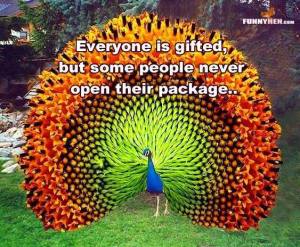 that keeps on giving. Months ago, I really connected to the dream that I want to be a part of a New Paradigm in what has been called Psychiatric Illness and Care. I was Licensed as a Family Physician in 1992 but stopped paying my Annual License Fees in 2012. Prior to my Psychiatric diagnosis by chance. I did not see my role as a Physician as the path that resonated with me to help redefine Mental Illness. It was as the Role of Patient that excited my Exploration. No idea how I would do this. Followed my Inspiration.

A dear friend found a casual post on the billboard of the local coffee shop. Texted me a photo. It advertised a Bipolar Support Group. It was not that anything aside from the label made me think I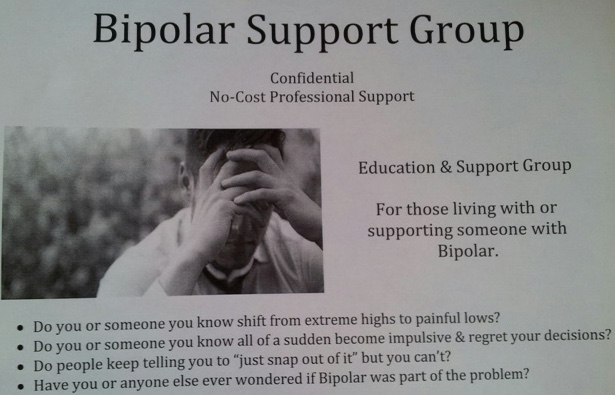 would inquire. Note the tone in what I imagine was trying to be an invitation. I did not find it at all inviting or relevant to my life… but it felt like my answer to "How was I going to find other Bipolar labeled people to connect with?" As much as my mind was a bit averse to the idea that I needed additional support, I was surprised to note my Enthusiasm. Following this unlikely Inspiration led to many Discoveries. I liked the Psychology Group that was running it. It was evident immediately on the phone that they were very sincere in wanting to offer help to those who might be in need. They had secured funding from the Wellness Network in Alberta. I applauded. I recall how many Patients in Medical Practice would have benefited from various psychology services. Fees charged limited many people in need.
Upon first contact with the Outpatient Psychology Services, the Enthusiasm poured out. My first opportunity to join in was not the Support Group but to attend the WRAP program. Wellness Recovery Action Plan – Peer led.  The idea of Patients who had their Own Experience leading the group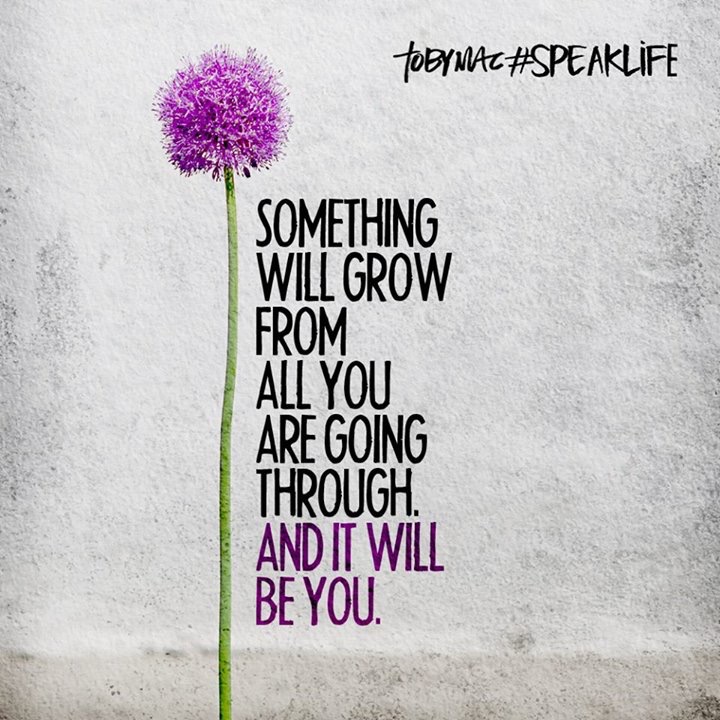 just struck me as a Fantastic Idea. I wondered if I might be able to play that role in the future. You must attend the group once before you could ever facilitate it. The program was formed in the late 1990's as a result of the experience of an American PhD Psychologist whose mother suffered a long-term severe Depression requiring many years of living in an Institution. The Peers were fully trained based on the program by Mary Copeland. Certainly felt it slanted over to Depression rather than Mania. It had Value to offer nonetheless.
My Favorite Part of the Program was contemplating what is Recovery? I was surprised how hard this was for me to define. I consistently heard myself talk about my Label.  I never used the word Illness.  What others call illness, I call an Evolution.  We were reminded that Recovery was a Process. One Clinical definition I found was from mhrecovery.com: William Anthony, Director of the Boston Center for Psychiatric Rehabilitation seems to have developed the cornerstone definition of mental health recovery. Anthony (1993) identifies recovery as " a deeply personal, unique process of changing one's attitudes, values, feelings, goals, skills and/or roles. It is a way of living a satisfying, hopeful, and contributing life even with limitations caused by the illness. Recovery involves the development of new meaning and purpose in one's life as one grows beyond the catastrophic effects of mental illness."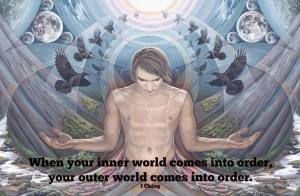 Not a terrible definition. Uplifting, it is not. Interesting use of even with limitations and catastrophic. One man's catastrophe is another man's breakthrough.
Preferred definitions written by two of our Facilitators, Peers:
Recovery is a Process of new beginnings to a new me, living one day at a time. It's taking care of myself and believing that I have something positive to offer to others. It's being able to live a life worth living, with Purpose. Whereby I don't dwell on my past mistakes, and instead focus on living for today and for the future and changing what I can today. Female Facilitator. I'll have what she's having!
Recovery: I want a life worth living as I see it. Male Facilitator. Yes, I'll have what he's having too!
Wonder if even the era is relevant. The Clinical Definition is noted from 1993. The Peer's definitions come from 2014. We are always Evolving… Patients and Caregivers alike.  Funny, when you call it Illness and Recovery it sounds so serious.  Perhaps it could be Reframed as Growth and Evolution.  It is all in the Mind of the Beholder.

My Hypothesis: Living with Purpose Aligned with who you really are is the Cure to what is now called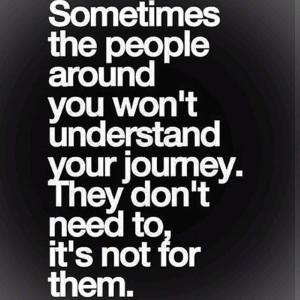 Mental Illness. Simple … possibly not as easy as it sounds.
Full support to a little List of Rights that was shared.
Personal Bill of Rights
1. I have the Right to Ask for what I Want.
2. I have the Right to Say No to requests or demands I can't meet.
3. I have the Right to Change my Mind.
4. I have the Right to make Mistakes and Not have to be Perfect.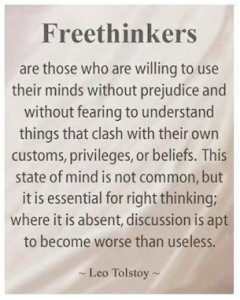 5. I have the Right to Follow my own Values and Standards.
6. I have the Right to Express All of my Feelings, both positive or negative in a Manner that will Not Harm others.
7. I have the Right to say No to Anything when I feel I am Not Ready, it is Unsafe, or it Violates my Values.
8. I have the Right to Determine my Own Priorities.
9. I have the Right Not to be Responsible for Others' Behavior, Actions, Feelings or Problems.
10. I have the Right to Expect Honesty from Others.
11. I have the Right to Feel Angry at someone I Love and to Express this in a Responsible Manner.
12. I have the Right to be Uniquely Myself.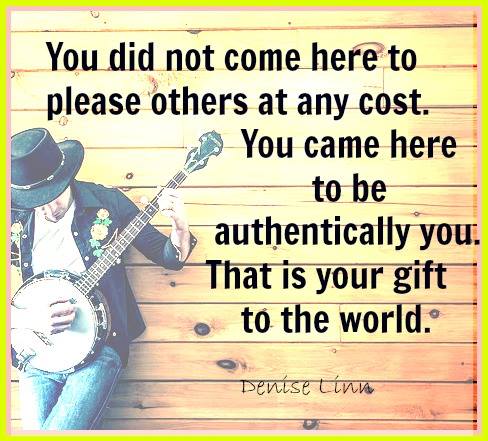 13. I have the Right to Feel Scared and say "I'm Afraid."
14. I have the Right to say "I Don't Know."
15. I have the Right to make Decisions based on my Feelings, Beliefs and Values.
16. I have the Right to My Own Reality.
17. I have the Right to my own Needs for Personal space and time.
18. I have the Right to be Playful and Frivolous.
19. I have the Right to be Healthy.
20. I have the Right to be in a Non-abusive Environment.
21. I have the Right to Make Friends and be Comfortable around People.
22. I have the Right to Change and Grow.
23. I have the Right to have my Needs and Wants Respected by Others.
24. I have the Right to be Treated with Dignity and Respect.
25. I have a Right to Grieve.
26. I have the Right to a Fulfilling Sex Life.
27. I have the Right to be Happy.
Outside of the Scope of Self-care in the Course, I want to share the following Quote:
"Being Selfish or Self-Centered is the Criticism that will often be leveled at you by People who don't Understand truly what the Nature of Self-Love and Self-Care is. When we Practice Self-Love and Self-Care at higher levels than we have ever been taught by Society, we Naturally want to Care for Others more. We Naturally want to Love and Share more, because Love is a Shared Energy. It is not an Exclusive Energy and it's far more Interesting and Enjoyable when you Share it and watch it Grow and Multiply." Lee Harris – An Energy Intuitive and Channeler that I have followed for nearly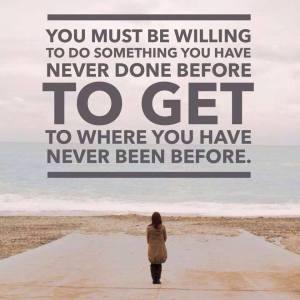 three years.  I Align with this Perspective. Love his work!
I simultaneously joined the Bipolar Support Group as I signed up for WRAP. I attended WRAP all summer with weekly meetings. Did not skip a beat and started the Support Group in the fall 2014. I found the Lee Harris quote the morning after one of our meetings. The biggest take home message I had received via the support group was that in our group, Caregiver Distress was Forefront. Did not see that one coming. The most recent meeting covered Boundaries. The Facilitator had gained my Respect. She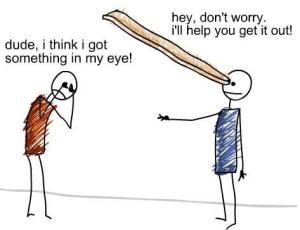 eloquently led the Group. Many fires extinguished as discussion got heated and polar at times. It was my sense that this group was the first time Caregivers had been welcomed to join. Offering Groups that had been fully funded only started a couple of years ago. Now they are running three programs annually. My Perception: the Majority of the Time was spent on the Caregivers. They were Overwhelmed with Caring for their Loved One, the Patient. To me this was a Paradox. If you are truly caring, for yourself first, and then your loved one, it would be impossible to be overwhelmed. If You are Overwhelmed, You need to be Aware, take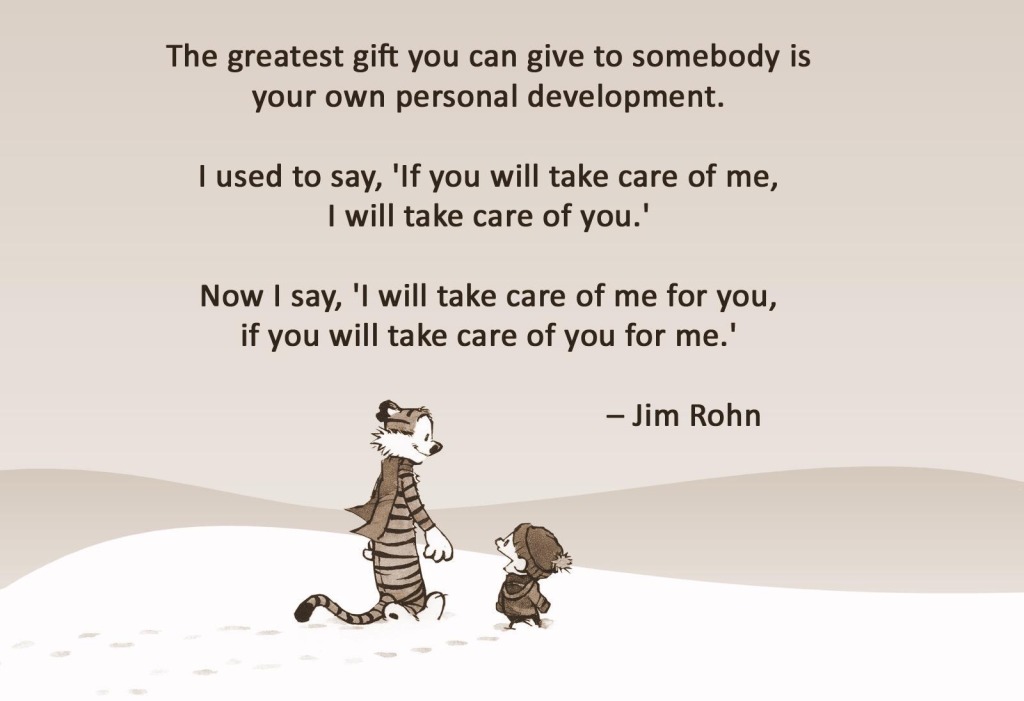 Responsibility for it, and find the Solution(s). They Exist. Shining the Light of Awareness on this Phenomenon, Caregiver Overwhelm, Presents Immeasurable Opportunities to Transform our Society.
Listen to me Now, Believe me Later. My Dad's oft repeated Quote.
A Whisper to the Lady with the Lamp: My Darling, Your Flame Burnt Out Quite Some Time Ago.
Restore Your Flame before Proceeding to Restore the Flames of Others.
Revitalize Yourself: the Devoted Way to Revitalize Another.
Revive Your Health & Vigor.
Model Optimal Resiliency.
Enjoy the Deep Peace of Your Natural Self:  A Powerful Healing Remedy.


My Hypothesis: When the Overwhelmed Caregiver Properly Cares for Him/Herself, the Patient will also Improve. To Traditional Thinking, you would Imagine that there is no reason for the seemingly Miraculous Improvement of the Patient. In Actuality, we are all Connected. Family Energetic Connections are Strong. When you look after One, the One you are Responsible for, Yourself, you actually help All the Others you are Connected to. Courageous Honesty is Required.  This sweeps Far and Wide. Elder care. Childcare. Etc.
In the Group, the Caregivers were either a Parent or a Spouse of a Patient. Keep in mind that I keep using the term Patient for clarity purposes:  to differentiate those With a Label from those Without.  My Belief: we are both the Doctor and the Patient, each one of us.  Back to my Story.  I had been reluctant to come to any conclusions. Some of the Caregivers attended with their Patient, some not. I continued to listen to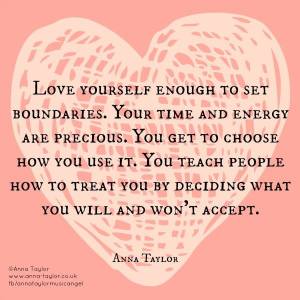 Patients give advice to Caregivers. When the talk about Boundaries came up, I was so impressed with how expertly the Facilitator addressed what I would call the Elephant in the Room. The Caregivers had Huge Boundary Issues. Control and Authority is the modus operandi. They often use the Mental Illness label as an Excuse to overstep Boundaries and Enact Control over their Loved One.  Not unlike the Mental Healthcare System.  Micro to Macro.  When we Optimize the Micro (Family), the Macro (Health System) is sure to follow.  Boundaries are crossed with the Highest Intentions. I get it. I perceive that Traditional Collective Consciousness defines that as Caring and Loving. One Hypothesis I had prior to the Support Group was that the Energy of the Loved Ones is actually a part of the Cause of Mental Illness. In the Field, we discuss the Identified Patient.  We Know that a Patient does not live in a Vacuum but in an Environment where their Being is not Harmoniously Aligned with their Family Culture/Societal Norms.  Nobody wants to be told that they have a Role to Play in the Disease of their Family Member. With Loving Intentions, they Elaborate their Love and Caring, in the Traditional way.  They Expand the Imbalance . They are Innocent Bystanders. They are Loving in a way taught to them both via Experience and the Energy of their Ancestors before them. Genetics is not the only way things are transmitted in Families. Stuck in a Loop we are.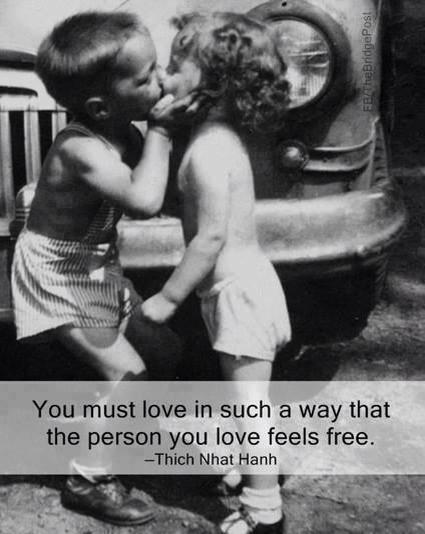 Wrap Your Arms Around Me by the Bare Naked Ladies
I am not going to try to tackle the issue of Boundaries in any form of completeness. Where there are Relationship Issues, there are often Boundary Issues. Will simplistically say that when an interpersonal problem arises, it may be due to you discovering a Boundary crossed that you were made Aware. Relationships are a great source of learning. Best interpersonal relations require that you be deeply Honest, Transparent, Authentic and Respectful as you let the other person know about your Boundary. My Assessment after 48 years on this Fine Earth, a person is often reluctant to do that because when they do this correctly, the other person is Free to Choose their response to your Boundary. People prefer to Control and to have Authority over the other person's behavior. Fear of Losing the Relationship lurks. I Clarified this for myself that night in Support Group. The Facilitator declared that to set Boundaries was to transparently voice your needs in such a way that allows the other person to Choose how they respond to it. More commonly seen is when the person voices their needs and exactly how the other person is to respond to them. Subtle Slavery. They want to hold you Captive. Most people do not like to be held Captive … even if they do not conceptualize it this way. It is challenging to feel Free or Loved with these Authoritarian stylin's.
I have the Opti-mystic belief that for every need within the world there is the matching person who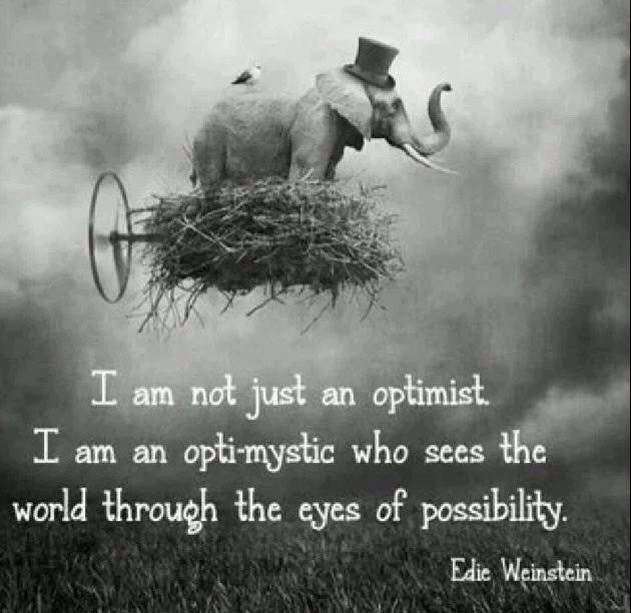 would be able to Joyfully Fulfill that need. I add this in with regards to Disabilities. Rings true for all Relationships though. Some of the Caregivers felt their Patient was Disabled. I admit there are situations where human potential looks different. I do not think it changes the importance of Self-care for the Caregiver. It just necessitates for other caregivers to be found in the world. Not to forget to fully explore the Empowerment of the Disabled Person also. Trust must be Cultivated – a common roadblock I see. Then there are the Financial Constraints … otherwise known as Excuses. I have nothing more to say about that …
Fears were discussed in the group. I see the Logic in the Beautiful Caring Souls. Expressed Fears:  the house might burn down if a Stove element was forgotten. Facilitator gently offered a possible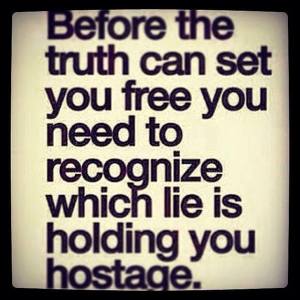 solution of unplugging the stove whenever leaving the house. Or make a Boundary that the stove could only be used when the Caregiver was home.  The Risk I see is that Fear runs Out of Control like a Wildfire.  Creativity is not Embraced.  Freedom is not Embraced. The Human Potential of both the Patient and the Caregiver Remains Under Wrap.  I personally wondered how many Drugs, Prescribed Pharmaceuticals, the poor Soul (Patient) was on. My guess, at least three. My Hypothesis: when we do not Address the Problem Fundamentally, we Create New Problems, lack of Mental Clarity due to medications, in addition to the original one (or more). In this case, I do not know. I caught the comment that came later: this Caregiver discussed the option of two households was not financially feasible – hinting that this would be his preference. Ay, there's the rub. The Truth of the Matter. He did not want to be married to this woman anymore. Fair enough… I wonder how often the deepest Truth is discussed. Is this little Sub-Optimal Scenario the Cause or the Effect of the State of Affairs. I Toy with the Idea that perhaps the Wife would not be Mentally Ill if the Marriage was allowed to follow its Natural Course.  When we do not Act on our Deepest Truth, it Wreaks Havoc Upon Our Health. Roadblocks to Holistic Health are Everywhere.
Activism: concerning yourself with the behavior of others. Control and Authority issues. My Hypothesis: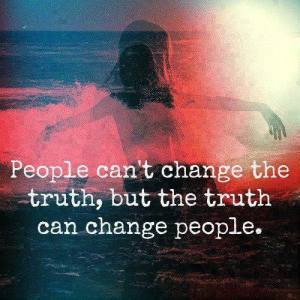 these Energies result from Failing to look at Your Deepest Truth. I speak from Experience. Somewhere in your Life, you lack Authenticity. Best Solutions are found when you look at the Elephant in the Room, the very hard to admit to yourself Authentic Truth. I catch myself thinking, when I see people fretting due to the stresses of Living Inauthentically: not my Circus, not my Monkeys. My belief is that it is Impossible to Help someone if they are Unable to be Honest about the Problem.  Spitting Into The Wind. Caregiver Burnout Defined.  It becomes a Never-ending Dance. The Entire Medical System is Built on this Foundation.  Are We Having Fun Yet?  I guess that can sound a little harsh.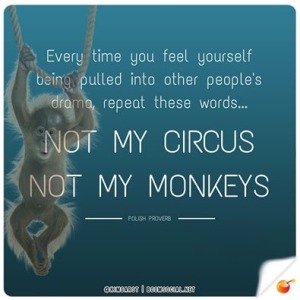 Self-care can look Harsh … to the Un-Initiated.
Be Not Afraid. Jesus Christ
The other Fear if Boundaries were enforced was that the Patient would end up living on the street. I could see how that would be a Captivating Fear. Was Excited to see how the Facilitator handled that one. Both parents of a Patient spending a little incarceration time, in a Prison not a Hospital, attended the Group. It was amazing the energy coming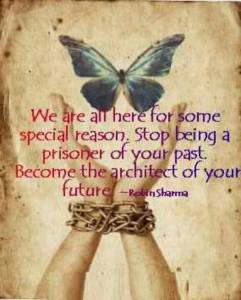 from the mom, asking the group would they let their loved one live on the street? It does come down to Control and Authority, to my mind.  Fear of Being Judged by Others as well.  Homelessness boils down to a Choice for Freedom. I am such a fan of Live and Let Live. Especially, if you are a Parent or Loved One.  Living on the Street might be just the Path to Enable an Individual to Find Their Truest Path.  Ever Play the Tug-of-War game?  Big Effort Pulling, then suddenly Let Go.  The Other Person Playing Falls Back Violently.  Boom!  When They Need to Go, Let Them Go.  If that feels Difficult, I Assign You to spend some time with Homeless People.  Task: Gain Understanding. Help in some way.  By Helping One, You Help All.  To Judge or To Be Judged is To Poison Yourself and Your Loved One.

It is Hard to See the Solution when You are Part of the Problem.
Obsolete by Project Venus  The Singer is the same Lee Harris quoted earlier. Also a Musician. Magical…
From the story Never Say Never, I feel compelled to repeat the four Beliefs. To my Heart, they offer a Compassionate, Empowered Freedom. These are to replace their opposites. Where you hold to one of the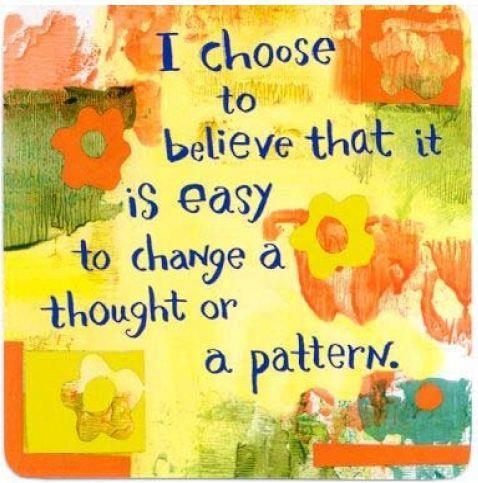 opposites, consider how the Belief holds you Captive. These opposite beliefs held by you and/or your loved ones are a source of Slavery. They Challenge your Freedom to Look after Yourself. They often set you in a losing role as the Slave trying to look after someone else, usually someone you Love.
1. Everyone is Responsible for their own Well-being.
2. I have the Full Capability to Heal Myself.
3. I am Worthy of Love.
4. I am Able to Bear All of Life's Circumstances with Grace and Ease.
It's Not About the Nail is a short 1:41 minute video demonstrating how I most often see people in distress. Nobody wants to talk about what is really going on. As a Society, we are really Attached to Our Suffering. We are not very interested to talk about what is really happening. As a result, the Solution will Not Be Found. I reflect on my varied experiences over my life.

I feel great Compassion for those who suffer and are just not ready to truly look at it – to be open to an Alternate View. Personal Experience there … of Course.  You Don't Know what You Don't Know.  You are Ready to Consider Change only when you are Ready. I feel more now than ever able to enjoy the company of others in a wider way. I Allow their Suffering. I can be Sensitive when they do not want to look at it.  I am Thankful when they can Offer me the same Space.  Live and Let live. Just Listening and Discerning for when there is an Opportunity to help has felt like an Upgrade in my Relations.  Lots to Learn in the area of Relationships for Me, for sure.

The Psychologist noted the Risks of Not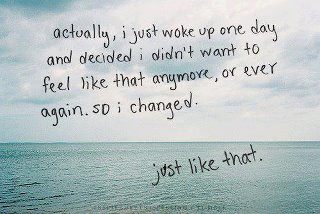 Setting Boundaries: Resentment, Loss of Self and Lack of Fulfilling Relationships. She Encouraged us to say No when we need to.  When we want to.  One can Learn to Transcend Guilt.  It can be Overcome in Time. Align with your Authentic Choice:  do not say Yes when you mean No.  Creates Resentment.
My words:
Resentment is Poison to a Relationship.  Resentment is Poison to Health… for the one giving and the one receiving. When a Caregiver gets Overwhelmed, this Poison is Detrimental to both the Caregiver and the Patient. Counteracts the Recovery Process. It Blocks Both from Thriving.  Runs through our Society like the Air we Breath.  Sub-Optimal Health is the Best we can Expect under Current Conditions.

"Compassion is not a Relationship between the Healer and the Wounded. It's a Relationship between Equals. Only when we Know our own Darkness well can we be Present with the Darkness of others. Compassion becomes Real when we Recognize our Shared Humanity."
– Pema Chödrön
I value Freedom, Transparency, Authenticity and Kindness. I want to be Truly Helpful. I have a reduced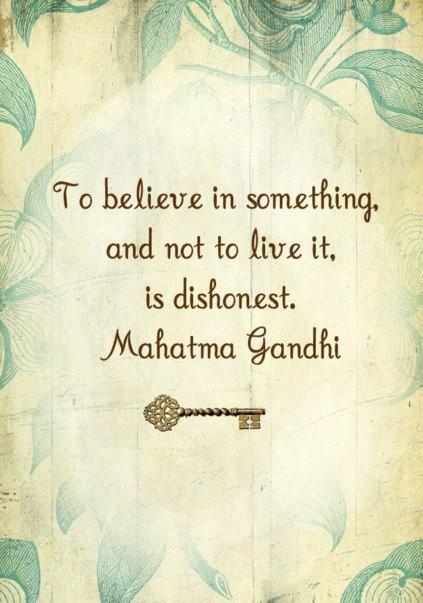 Capacity to watch someone go around and around in a Repeating Loop, despite the fact that I have at least a few that I am aware of and not dealing with.  Human, I Am. I have long known about the Power of Listening. I am Committed to really do this: Ever Aspiring. Awareness that the more Peace and Love I carry within Myself, the more Helpful I can be. Simply Being can be Truly Helpful. I do not have to actually Do Anything … but Listening is a Good Start. Maybe this is another Listen to me Now, Believe me Later. It is the Physics of Consciousness. Pretty Sweet …
I feel Resilient. I also take Responsibility for my Life and my Persistent Loops. If others look at me and Perceive me to be Suffering, it really has Nothing to do with Me. If a problem exists to my perception, I know it is about me. At some point, I may Choose to Look for an Alternate Perspective or Take Actions to Change it. I am Grateful that my Friends and Family Allow me my Autonomy. As they should …
As a person labeled with Bipolar Disorder, I felt I wanted to make a Statement on behalf of Personal Freedom. To my Eye, it steps on the toes of some long held Societal Beliefs about Caring. Beware when Caring is actually Controlling.
Addendum: I was tickled when I came up with the soundbite, I play with Words, Art and Music, when starting the Facebook Page Beautiful Truth in early 2012. As I was writing Never Say Never I was playing with some words. Grandiose is a Longtime Favorite. The Reality Police like to use it as a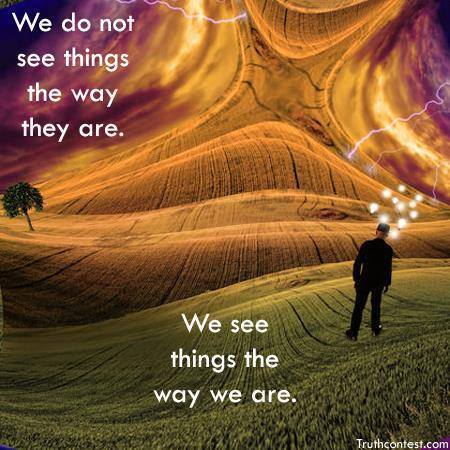 symptom of Mania.
It all started with my pondering the idea, "Am I Arrogant?" I recognize that I may not be in the best position to answer that question. But at the same time, Who is in the Best Position? Dictionary.com (the source of all the definitions discussed here) defined Arrogance as offensive display of superiority or self-importance. Overbearing pride. The English language is baffling me more and more these days. So if someone is offended, then I am arrogant? Hmmmm… One man's superior is another man's high quality. I Believe in Human Capability.  Wonderful qualities are available to me, and every other person living today.  Liking those Personal Bill of Rights more and more. OK. I do not think I am Arrogant but maybe a good idea to reflect/meditate on Arrogance's opposite. My dictionary app. offers humility and servility as two opposites, antonyms.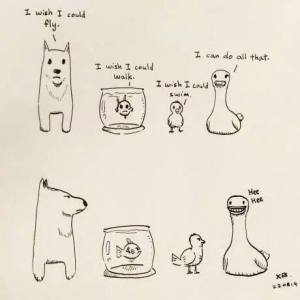 Servility – captive, like a slave, lacking in creativity, imitation etc. Wow… not liking that word one little bit.
Humility means having a modest opinion or estimate of one own's importance, rank etc. Cannot say that I aspire to either of these words. I now see Arrogant as a Sparkling Compliment.
Grandiose – Love that there is a special Psychiatric definition included: Having an exaggerated belief in one's importance, sometimes reaching delusional proportions, and occurring as a common symptom of mental illnesses, as manic disorder.
Affectedly grand or important. More complicated or elaborate than necessary. Grand in an imposing or impressive way.
It is easy to see how these words can work against someone. Being arrogant or grandiose is not celebrated. BUT one man's Grandiose is another's Self-assured. It is all in the Mind of the Beholder.  We are always Free to call in Judge Mental – a title waiting for a story.

I offer Self-Assured and Self-Confident as the opposites to Arrogant. Their meanings are the same: realistic confidence in one's own judgment, ability, power, etc. Then a second definition is given: excessive or inflated confidence in one's own judgment, ability, etc. This English language of ours is not very clear, is it? When one says self-confident or self-assured, who knows which definition is being used. They are significantly different. Opposites even.  The Paradox of Life.  It is Everywhere.
The real kicker is Reality. What is Reality? Who is in the Best Position to determine this? Reality Police are everywhere, especially in Mental Healthcare – I mean the Professionals. My Personal Experience sees a New Paradigm of what Mental Illness is. It relates to a Wider View of
Reality. It does not match the Traditional View. Somewhere in our History, this type of Change in a Patient was Feared and Misunderstood. The Physical Crisis that often coexisted required something. It was with the Highest Intentions that we Started on the Track that we still Find Ourselves on in the Western Developed World. It is Time to Collectively Open Our Minds to what is presenting when a Patient Experiences a Crisis. Psychotic Break is a term I have heard used in the Integrative Psychiatry world. Two years of Reflection combined with the Personal Experience of Psychotic Break, I term it Energetic Autoimmune Disease. Your Belief Systems fight against your Fullest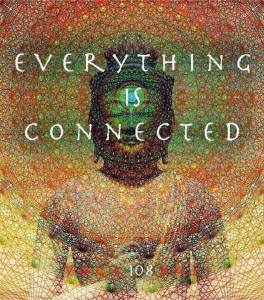 Version of Yourself Coming Forward. We are All Connected Energetically. When the Majority of those around you Believe Counter to your Reality, It is a Force to be Reckoned with. When you have been Taught to Believe Something, it is very Powerful. That is how Powerful we are, each and every one of us. Reality is what We Say It Is. We are Free to Choose. When Another's Views are Applied as More Important than Your Own, You are a Slave to Them. You are Captive in Their World. Freedom is the Holy Grail. We Continue on Our Quest Indefinitely. We will never give up. Freedom. Oh, how I Desire Thee.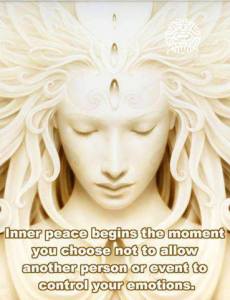 Don't misunderstand me. I enjoy a lot of Freedom. I am often Accused of Having Too Much Fun. Guilty as Charged. I do Question, Can I be More Free? Yes. When Live and Let Live is even more Fully Embraced in Our World, I will know an Upgraded Level of Freedom. In that World, the Caregivers will not be Overwhelmed…
Fear will be Replaced with Peace, Love and Understanding.
When?  At the Perfect Time.  Whenever We Want.  If it was just up to Me, We would Be There Already.
Mindset is Everything.
At the same time. I. Know. Nothing. Though I Love Sharing My Perspective.
November 3, 2014
Addendum #2:
Happened to listen to a talk by Bentinho Massaro, How To Serve In The New Earth, after completing this Story.  He has his own way of putting into words the Perspective that I was alluding to.  Keep in mind.  It is a Choice.  If it is not for you, Totally Fine.  I transcribed from 1:17:30.
If you really want to be Cutting Edge. If you really wish to go beyond the muck of Doubt and Equality and Inequality and other people thinking this and that of you. If you truly wish to Rise Above all of that, not in a Bad or Arrogant way. Just Rise Above all of it. If you Truly Wish to Set Yourself Free and Live in the Realm of your Chosen Thought, your Chosen Reality, your Chosen Frequency. You have to come up with a lot of
Courage. You have to come up with a lot of Bravery. You have to Dare to Just Know. You have to let go of Physical Evidence because Physical Evidence is the result of your Knowingness, your Choice, your Conviction. If you don't Choose your Conviction first, the Evidence will not Change. The People in it will not Change. The Scientists in it will not Change. You will Never Read an Article Confirming what you Intuit because you are Not Choosing your Intuition before you Read about the Evidence. This goes to all aspects of your Life. You Wish to see Confirmation of what you Know, Intuit and Hope to be True. Trust in your Hope until that Hope is Knowledge. Then that Knowledge or Conviction is then the Word that defines your Reality. Then Suddenly, there is Proof for it All Around You. Then Suddenly you Don't Need Proof of it Anymore because you just Know Creation does not have One Reality and that Everything Else is just Imagination. You Know that Every Creative Reality is another Portion of Imagination Equally Valid to any Other Reality. The Question no longer is, am I delusional or not. The Knowledge is I am delusional … and so is Everybody Else. …
We are all Delusional Creators. There is No One Solid Reality we All Agree Upon. There is No One Newtonian Truth. There is No One Scientific Reason or Reasoning. There is none of these. So you have to Realize that You are the Creator of the One Entire Individual Experience. At some point, you will be Lifted Beyond the Realm of "is this true or not?" I am not sure. I am Doubting what I Intuit because it has never been shown in Science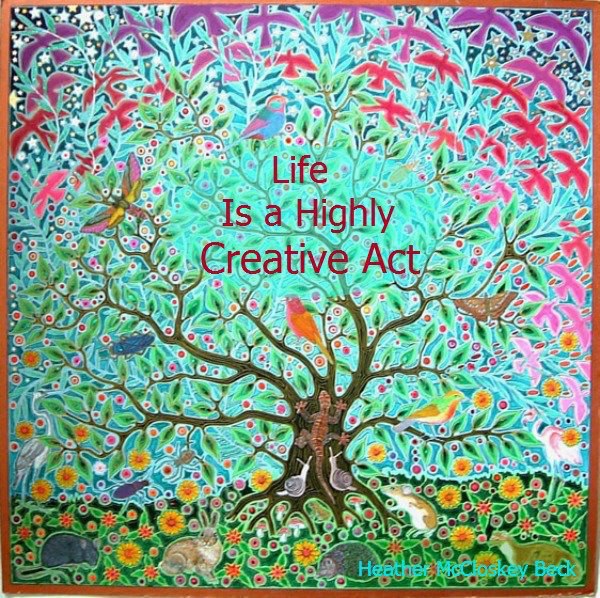 Now. It has never been explained by some PhD sheep that followed the Educational System. (Bentinho lightly uses his hand as a gun to shoot himself in the head. Quick and subtle.) … There is No Need for Confirmation Outside of Yourself. You have to take that Bravery. You have to be willing to be Delusional. At least be willing to be Delusional for a Moment. And see that I Am actually just Free and this Reality Shapes Itself According to My Convictions. Once you start Tasting of that, you know that that is the Objective Truth that is True for Everyone but then Certain Beings think that is Not True for Everyone. What is True is what we Perceive. What we Perceive is the tail end of our Creation. Our Creation is Everything we See. Our Creation is Originating in our State of Being, our Conviction. Where we place our Energy, Focus, our Intention, our Self Belief. You have to be Willing to Let Go of Circumstances Dictating what is Real or Not for You so that You can Start Dictating Creation Effortlessly, Beautifully, Joyfully, in Service of Love and Light.
That is what Alights You. That is what Accelerates You (Rising to your Highest Version of Yourself). That is what For You Generates more and more Heaven On Earth.
I am the Happiest Person I Know. And I am 26 years old. That is not a thought I conjure up a lot. But sometimes people ask – you are so young and you generate so fast. How do I do that? It is by Following My Own Teachings. By Not Caring about the Outside World. Not Waiting for other People to Agree with Who I Am. Simple, right? Don't wait for Other People to Agree on Who You Are!
The Fact you Desire to Be Who You Are is the Highest Authority, your Higher Self's Permission Slip to Act in That Way, to Be in That Way.
With Integrity, with Love and Respect, of course. That is Not Difficult. That is Not Two Different Things. In Fact, You are Lacking the Integrity and Respect if you Don't have the Integrity and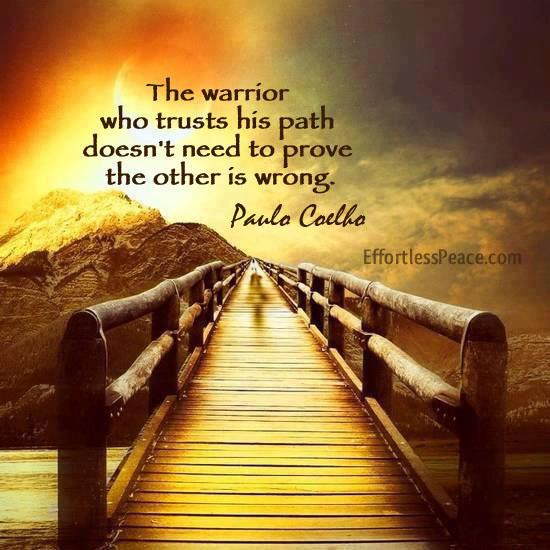 Respect to Honor your Higher Self's Impulses.
…
It is a Combination of what is Relevant to You. What is Inspired to You by Your Higher Selves. How You Respond to that, Receive that, Act on that in terms of Your Vibrational Attitude …
As an Exercise: Always be the Most Confident Person in the Room. It is not about whether that is True or Not. It is not about Comparison. When you Ask: Am I the Most Confident Person in the Room? Yes is the Only Valid Answer. Am I More Confident that Bentinho? Yes. I don't need anything. I Am So Confident. …
I know Everyone here is my Child. Begging for Affection, Approval and Love.
Always be the Parent of the Circumstance. Of course, Unless You Want to Be the Child. That is Perfectly Valid too.
…At some point You get So Confident and you Know: oh yeah, these Beings Do Not Know Better than I Do.
As You Raise Your Confidence Frequency, you say wait a sec, these Other Beings Don't Actually Know What They Are Talking About Better Than I Do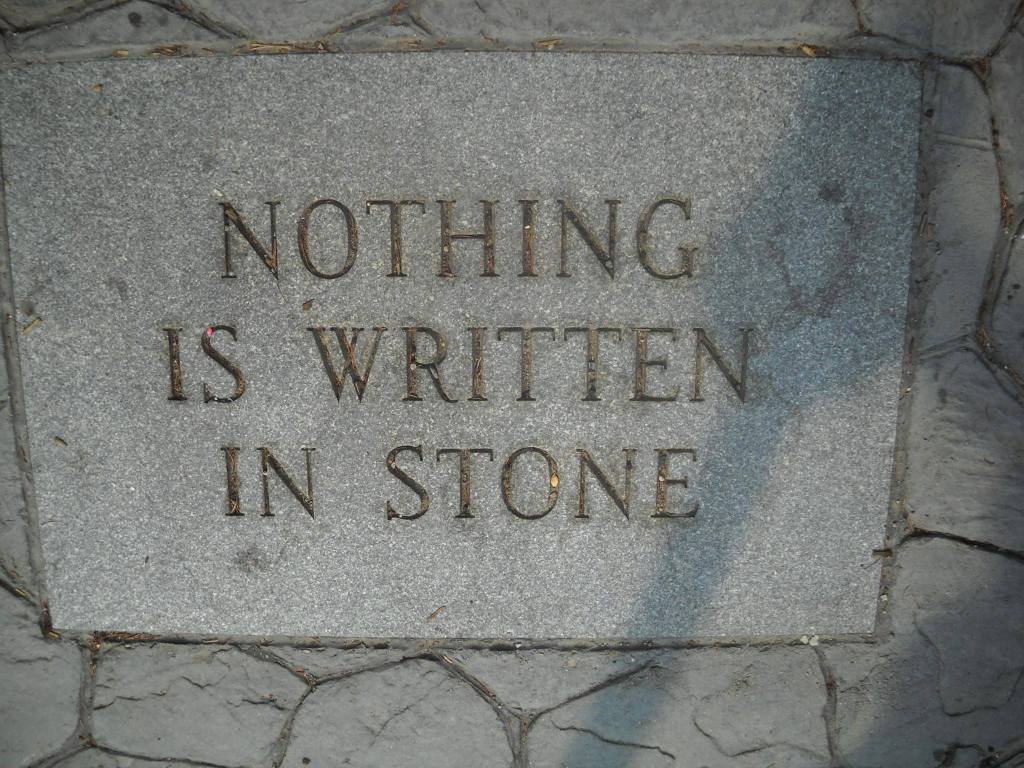 -Know Who I Am and What is True and How Life Works. I Have Full Access to that. When You are constantly in the Automatic Mode of: Others Know Better than I do, there is Outside Authority and I have to Wait for them to Agree with Me and Teach Me something. Then you are never going to move as fast as, for example, I tend to move. Because You are Not Choosing to be the most Confident Being of Your Reality.
End of transcription.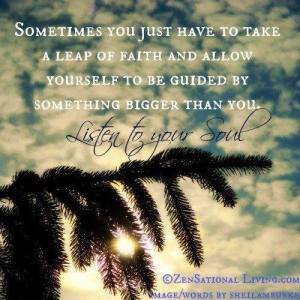 Do you See how it can be such a Catch 22?  The Stuck In a Loop concept I often refer to?  Understand better the meaning of Leap of Faith?  A Beautiful Truth to my Mind.  A Perspective that I Choose.  Live and Let Live.
That's a WRAP!!
November 6, 2014
Dec. 2, 2014  Addendum #3

Lee Harris Quote from his December Energy Forecast spoke again of Boundaries:
So Fear is very strong in many different ways. But what's really important to address at this time is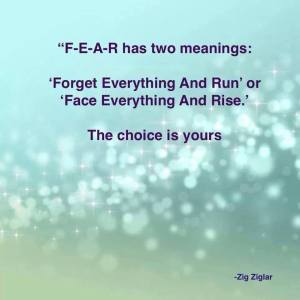 where are you going in life, who are you around and how are those people making you Feel.

This is why I've spent so many times speaking to you about Boundaries. It's really Healthy to have a Boundary to that which is bringing you down. It's Healthy not just for you, but it's Healthy for other people as well. There is a Big Difference, as I've said, between People that you're helping because they are really in distress and you feel compelled to help them, and people whose distress you feel hostage to, time and time again, and they're making no improvement despite your constant help.

The Fear Energy that is very strong on the Planet at the moment makes things Very Electric. And if you are able to work with it, and recognize it exists and that it's happening, and find good strategies in yourself to overcome fear, and find an ability to graciously say to somebody, "You know, I'm going to go now because I'm tired and I need to go home." when they are Pummeling Fear at you; this is the way that you start to find a New Energy Map in Yourself, a New Way of Living.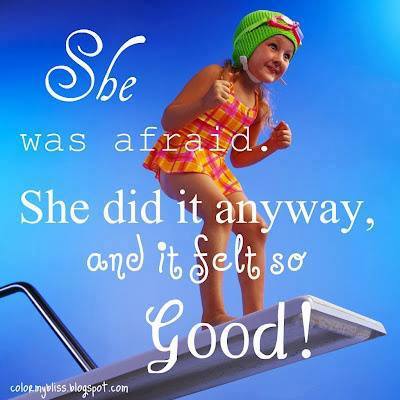 And I think that's where there is a breakthrough for lots of people at the moment. They are no longer being held hostage to the old. 

But there is a lot of, "Whoa, this is New and I Don't Know How to Navigate this New Territory."And if you are at that point, there is a hell of a lot of openness on the planet right now. But to Create New Energy Maps for Yourself, it is going to require you jumping out the plane without the parachute a lot.

So if you find yourself, for example, invited to a party and you Feel a Fear in You, Don't Necessarily Trust that it's Intuitive Fear. Don't say, "No, it's that I don't need to go." If you're just tired that's one thing. But if you're afraid, this is a great time to just Push that Edge and Push Through It and go to the party. You can always leave once you are there but if you don't go, you'll never know.
End quote.
One of my Besties returned back to Australia after three years in Canada. Love the little 45 second link above.  Hanging with her, I had adopted the Australian slogan, "If you Never, Never Go, you'll Never, Never Know".  Great Wisdom.  She and I Volleyed this Advice back and forth regularly.  Fun Times.