Cannot count the number of times I have been accused of being an Anorexic. I may have an anorexic mind but I have never suffered from Anorexia. To make a long story short, I do not trust my mind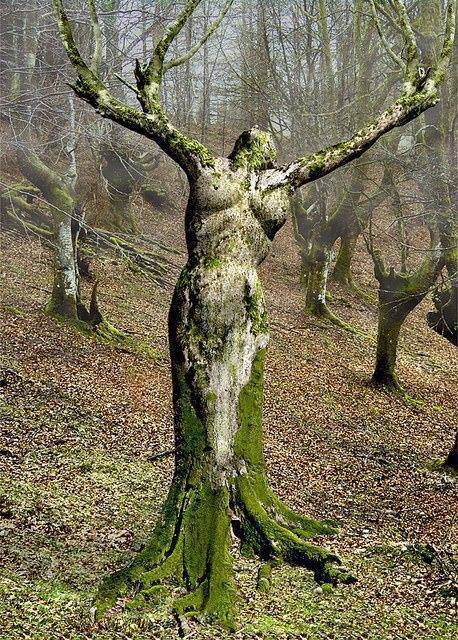 further than I can throw it.  I definitely do not believe everything I think. That would be absurd!
Maybe that was a bit harsh but cuts right to the chase. By Anorexic I mean suffering from a condition known as Anorexia Nervosa. Anorexia is clinically defined as a psychological eating disorder in which a person has an intense fear of gaining weight and limits calories to the point of near starvation to attain a below-normal body weight.  Individuals suffer from a distorted body image, typically coupled with feelings of inadequacy and anxiety. To maintain their below-normal body weight, individuals with the disorder severely restrict their eating behavior. Not the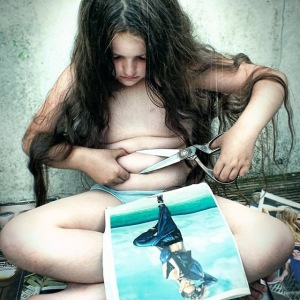 picture of health – physically or emotionally. One of my neighbors is a Pediatric Psychiatrist. He boldly stated that any intelligent female in this Western Society will have some body image issues.  It starts at a shockingly young age. The beauty and thin image always on display in the media is hard not to notice.
Forensic Sketch Artist draws, without ever seeing, the person via their own description and a second drawing via the views of others.
I have never really battled with weight issues. I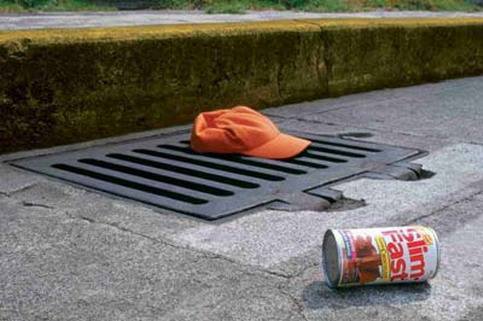 did a little binging in my teenaged years with some remorse following. This prompted a one-time trial to induce vomiting. It was fortunate that I was caught by my brother. He laughed his head off when he found me in the bathroom in a predicament. I had tied a button to a string. Swallowed it. I thought by pulling on that bad boy, I would induce vomiting.  All that happened is the button got stuck with the string hanging out of my mouth. I had a very hard time getting it out. Cannot even explain. I never did throw up. My brother's authentic ridicule cured me of any bulemic tendency that threatened to formulate. I could not help but join him in laughing. It was absolutely ridiculous. Thanks bro'! I needed a reality check at just that moment.

Love India Arie's attitude in the song  Video!

I was saavy enough that even without Google, I educated myself about eating disorders. I aspired to be thin and attractive but never at the expense of health. I was at my heaviest, outside of being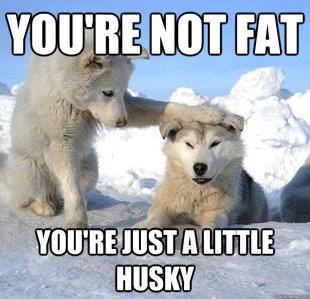 pregnant, at 13 years of age. I weighed 135 pounds. I was a little pudgy but also lifted weights so some was muscle too. Just remembering this fact likely puts me in some category. I got a job when I was 14 years old at Dairy Queen. I had to walk 40 minutes to get there. By the time I started Grade 10, I weighed 120 pounds: my walking weight. Once I became a driver, I fluctuated between 120 – 130 pounds for a couple of decades. This was a healthy weight for my height, five foot seven.
I was quick to recognize that I had the thinking of an Anorexic. I was fully aware of it right away. It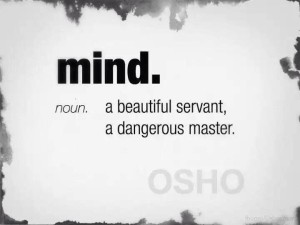 was so bizarre to me. I would look in the mirror and see an overweight girl. Then I would see myself in a photo and be surprised that I appeared thin. I just shook my head. What? As a result, I quickly trained myself to ignore my perceptions in the mirror. It did not take too long. For decades, I just ignored my visual perception from mirrors. I learned to not believe my own perception of myself. I came to expect the little surprise when I saw myself in photos. Wow, my body looked great! For my face, it was the other way around. Ignore pictures. Real view better. Whatever…
Late teen years, I developed my long term strategy for weight control. I ate when I was hungry. I stopped eating when I was full. I hated feeling hungry. Even more, I hated feeling full. Never liked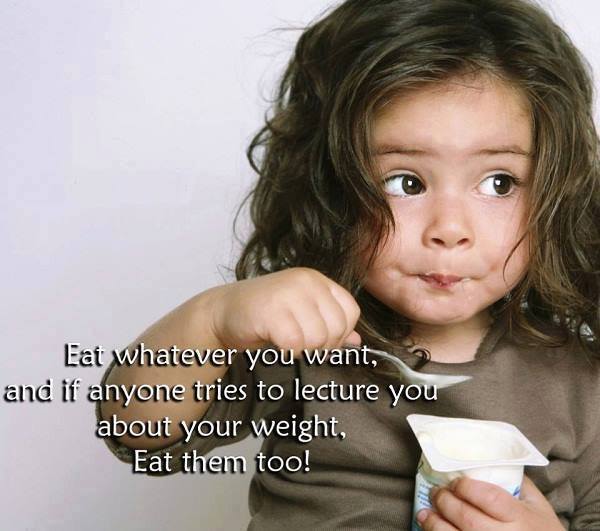 buffets as eating to feeling full was more at risk. I preferred quality to quantity. If I felt a little pudgy, gave up all junk food. That was easy!
It has been a regular annoyance over the years when someone gets into the twenty questions with my eating behavior. I often felt like they were assessing if I suffered with Anorexia. My enjoyment of various sports and working out did not help in this regard. The other trick I learned as a young woman was to look at the lifestyle of someone whose body you admire and take on some of their habits. Hello jogging! Tennis looks like fun! That was easy. Loved to jog. Not as much these days but my shoes have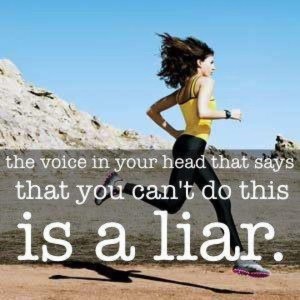 made many miles over the years. I talk more about tennis than play but many a round has been enjoyed over the years. I have traveled to tennis camp for a holiday a couple of times. A great way to earn a slice of bacon was to play tennis all day.
Green Valley Tennis & Golf Resort, St. George, Utah. I learned how to avoid eating the fuzz sandwich with the Vic Braden method. Vic Braden method has since been replaced by the stylings of their current pro: the Court Think method.
Gray Rocks Family Resort – tennis and golf– in St. Jovite, Québec. Mont Tremblant was next door. I looked for a link. The 102 year old resort closed…for good! So sad. The golf courses remain: la belle et la bête. The Beauty and the Beast – cool names. I was there twice, second time with kids. Fantastic place with clay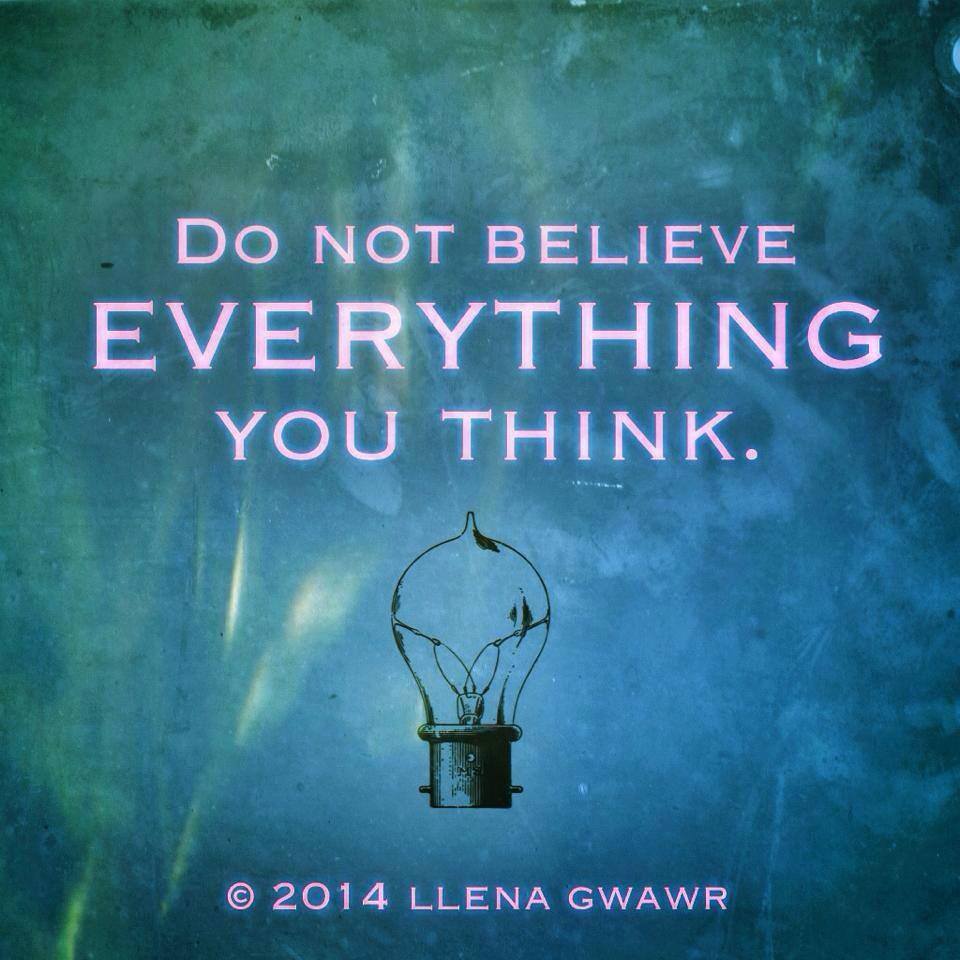 tennis courts and wonderful pros. I am having a little moment here… Looks like I will never again go to the Gray Rocks Resort.
I digress.
Don't Believe Everything You Think has long been on my list of story titles. I knew the story would be about body image but not too much more. Pictures from Facebook slowly collected over time in a file with this title. The straw that set this story in motion was being reminded recently about a book I love. A friend, known as Norwegian Friend #2 in my stories, had enthusiastically recommended I read the book Anastasia by Vladimir Megré. My response probably took him aback. It would be an understatement to say that I was so excited at this suggestion. I had read the book 3 years ago and absolutely loved it. It was one of three books recommended to me by my Spiritual Advisor within one month of our first meeting. I will elaborate on each of them later. He went so far as to say that reading the book felt good in his soul. Amen! He just hoisted himself way up the list in the male interest department.  He lives in a land far, far away so it may not help enough. I could find nobody to take any interest in the book that rocked my world three years ago.

I pretty much gave up the idea that I would find a kindred spirit that liked the book. I was just learning about my Scribe Sign.  As a total aside, I once took part in a vision quest.  The only vision I had was of Thoth.  I had no knowledge of him at the time.  I saw two figures dancing around a fire.  My guess was they were Egyptian.  The distinctive beak shape and the jackal head of the other figure allowed me to come home, look up Eqyptian Gods and be blown away as they were both there.  Thoth with the head of an Ibis and Anubis sporting the head of the Jackal.
Back to the book Anastasia:  I searched out the notes I took at that time. Surprisingly, there were only two quotes from the book series. I had borrowed each of the ten books, from either the library or my friend. Over time, I chose to purchase Anastasia, Book One of the series. Anastasia's specifications and instructions on how to build a beehive were included.  I wanted to use them someday. With this exhilarating reminder of the book, I cracked it open. I would scan through it for a second time looking for the Anastasia parts. The author's voice is soooo 3D and analytical. The magic is with Anastasia. I quickly ran across a quote that had a significant impact on my life.
Anastasia says, "Food should be absolutely of no concern to man. One should eat just as one breathes, not paying attention to nutrition, not distracting one's thoughts from more important issues."
The quote did not really catch my eye on the first read. I was so inspired by the book, I pretty much forced my daughter, 13 years old at the time, to read it. I recommended she not worry if it was fiction or nonfiction but to keep an open mind. I felt it would aid her in being aware of alternate versions of reality. My daughter really picked up on this quote. I cannot count the times I have heard her say, "we eat as we breath". I thought I was as laid back as they come in the pester kids about eating department. Leave it to my smart ones to show me where my boundaries are. My daughter began taking on unusual eating behavior shortly thereafter. If I had anything to say about it, she had Anastasia knowledge to quell any concern. When I stopped to really look at it, she ate very healthy foods. She was more disciplined than I was. She now calls herself a vegetarian, a non-militant one. She would not be concerned to eat the occasional meat as a guest somewhere or for celebrations. She never expects anyone to cook special for her. When she and I are alone, we eat vegetarian. When the boys are with us, I eat like the boys.
This is just one example. You can just imagine when you have a teenager armed with this kind of information. To know that her mom is willing to evaluate any and all customs in society. We have some interesting
discussions. I love it! When you teach one kid, the younger ones pick it up too. So even the nine year old will shock me from time to time with his astuteness. Forces me to stay on my toes. Decide where my boundaries are. I rarely come up with boundaries. The kids choices rarely go against my sensibilities. And if they do, they are very receptive to my instructions. In the rare instance, excitement fills the air because I rarely put my foot down. My kids enjoy a lot of freedom. Fantastic! Awareness abounds that a lot of the kids at school live by different rulebooks: yet my treasures are very respectful. Even at their Dad's house the rulebook is different – absence of manipulative games. They are adaptive. Yeah! Maybe I am biased but that is my perception.
I feel a little sheepish writing about slack parenting 101 or The Idle Parent but my natural instincts in this style of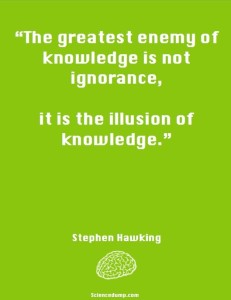 parenting were supported by Anastasia. One of the two quotes I handwrote from the series. I believe the following to be… a Beautiful Truth.
Listen to me now. Believe me later.
Book 5: Ringing Cedars Book of Kin
|…just a sincerely asked question, together with the parent's desire to hear their child's answer, is capable of uniting parents with their children – of making them happy – for ever.
This joint quest for happiness is infinite. But even the beginning of the quest can be called a state of happiness." Anastasia (p. 132)
I know. Too simple, right? Try it.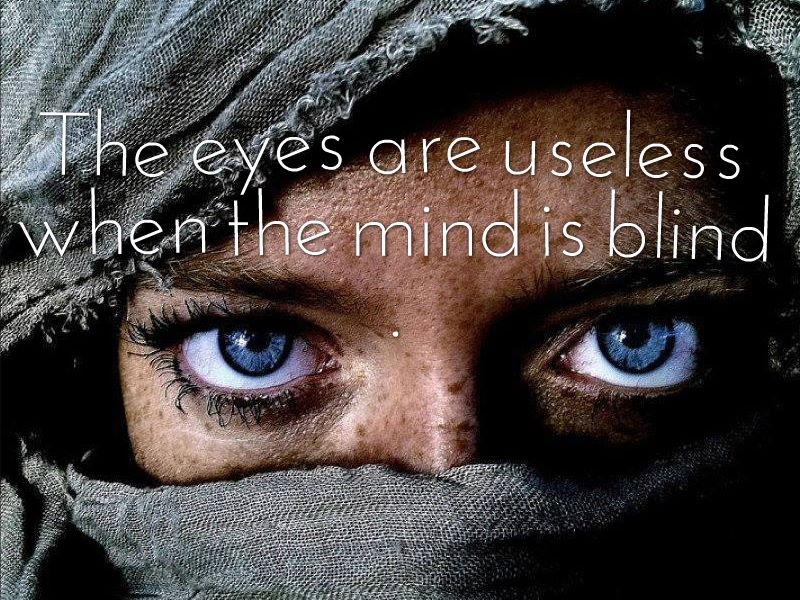 The other handwritten quote was:
Book 3: Ringing Cedars The Space of Love
"…we are talking about thoughts pure enough to change everything. Today's reality is the result of yesterday's thinking." Anastasia
My experience with the Scribe sign is that when I am urged to write by hand, it is a stronger truth. I am rarely urged to write by hand.
Interestingly the three books I read in short succession three years ago all fall under the theme of Don't Believe Everything You Think.  At that time, I was recently separated, ready to undergo a transformation. I met a woman who pointed me to these three books:
1. The Four Agreements by Don Miguel Ruiz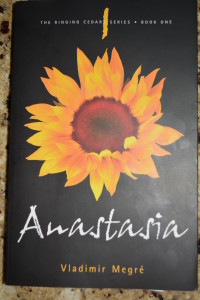 2. A Course In Miracles by Foundation for Inner Peace
3. Anastasia Book One of The Ringing Cedars Series by Vladimir Megré
Fun fact about Anastasia: My friend who recommended the book had also been very taken with it. Its original printing sported covers that were very flower child in her words. She personally financed and designed the covers that exist today. She has an artist's eye…
I feel compelled to write a short synopsis of each of these three books.
The Four Agreements are simple and transformative.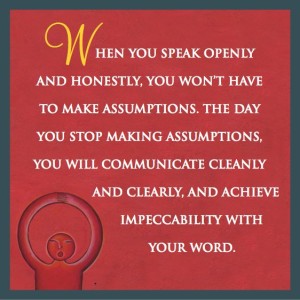 First Agreement:  Be impeccable with your word.
Speak with integrity.  Say only what you mean.  Avoid using the word to speak against yourself or to gossip about others.  Use the power of your word in the direction of truth and love.
Second Agreement:  Don't Take Things Personally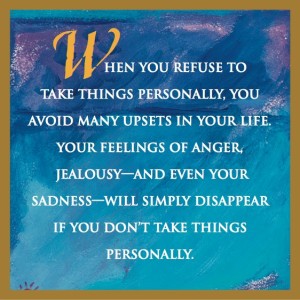 Nothing others do is because of you.  What others say and do is a projection of their own reality, their own dream.  When you are immune to the opinions and actions of others, you won't be the victim of needless suffering.
Third Agreement:  Don't Make Assumptions.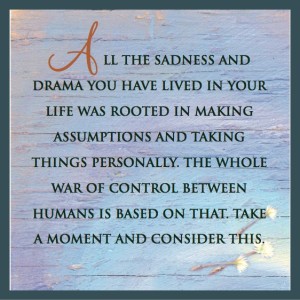 Find the courage to ask questions and to express what you really want.  Communicate with others as clearly as you can to avoid misunderstandings, sadness and drama.  With just this one agreement, you can completely transform your life.
Forth Agreement:  Always Do Your Best
Keep in mind that your best is never going to be the same from one moment to the next.  Everything is alive and changing all the time.  Doing your best, you are going to live your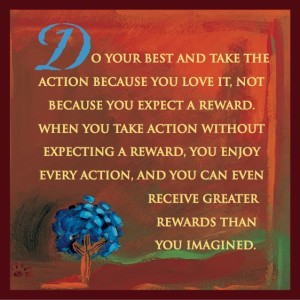 life intensely.  You are going to be productive.  You are going to be good to yourself.  You will be giving yourself to your family, to your community, to everything.  Action is about living fully.  Expressing what you are is taking action.  Don Miguel Ruiz uses the example of Forrest Gump, one of my top favorite movies of all time.  He felt that Forrest did not have great ideas but he took action.  An interesting perspective on my beloved character.  Hmmmmm….
A Course in Miracles is an unusual book. It claims to be Jesus Christ channeled through Helen Shucman back in 1970. Seems that Jesus had the same concern that I had. He felt the Bible got lost in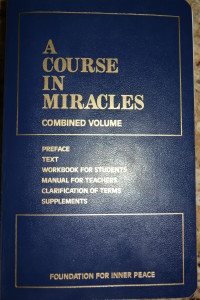 translation too. I rewrote the Bible myself in my story titled, Lost In Translation. Now the secret is out. I was not the first to come up with the idea. Ha ha. I am sure few are surprised there. The book is three books in one.  One part of this synopsis, the workbook, was written as a one year program of deprogramming your mind. There is a daily reading, usually with an exercise. The bottom line is Unlearn All That You Have Learned.  Easier said than done.  These words along with the energy encoded within aid in this valuable endeavor. Your version of reality may not be the only one available to experience. I somehow attacked that  three book combination like a bat out of hell. I read it in three months. I made very few notes. A big concept that these daily exercises and readings were conveying, to my perception, is the Beautiful idea that we are all connected. By healing ourselves, it is the greatest thing we can do for the world. I believe. Transform the individual to transform the world. Just Do You by India Arie.  Again… So simple.

The following include all of the handwritten notes I made from this ginormous book.  They may not make any sense standing alone but I want to give a wee sampling.
ACIM (A Course In Miracles) Lesson 27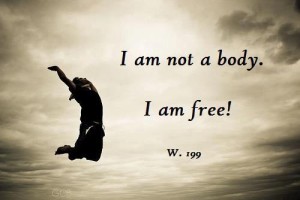 Above all else I want to see.
Vision has no cost to anyone.
It can only bless.
ACIM Lesson 75
The light has come.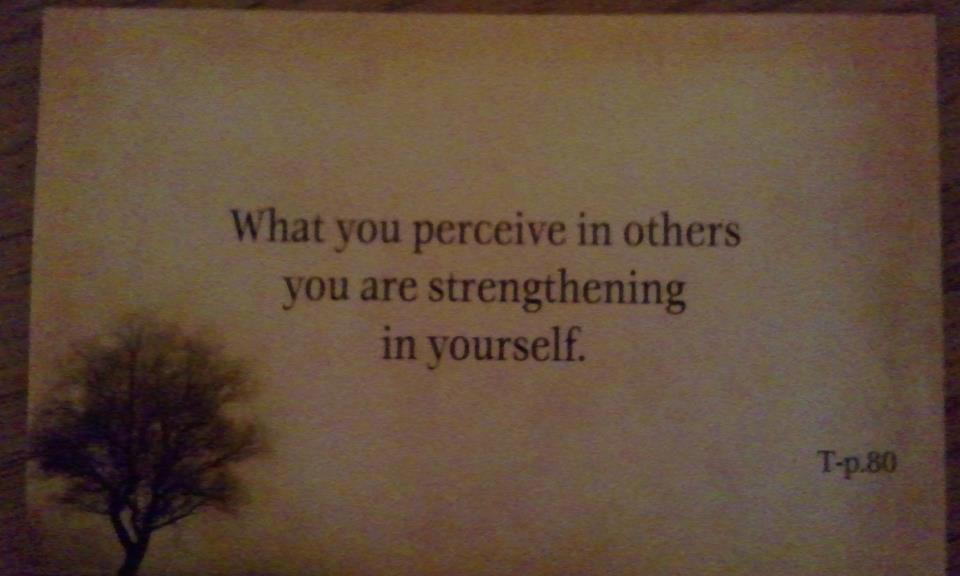 I have forgiven the world.
Keep a completely open mind, washed of all past ideas and clean of every concept you have made. You can look upon the world as if you never saw it before. You merely wait to have it shown to you.
ACIM Lesson not noted
I am under no laws but God's.
I am entitled to Miracles.
My addition: don't forget, You are God.
ACIM Lesson 135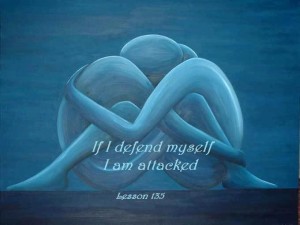 We make no plans for how it will be done, but realize that our defenselessness is all that is required for the truth to dawn upon our minds with certainty.
If I defend myself I am attacked.
But in defenselessness I will be strong, and I will learn what my defenses hide.
This is my Eastertime. And I would keep it holy. I will not defend myself, because, the Son of God needs no defense against the truth of his reality.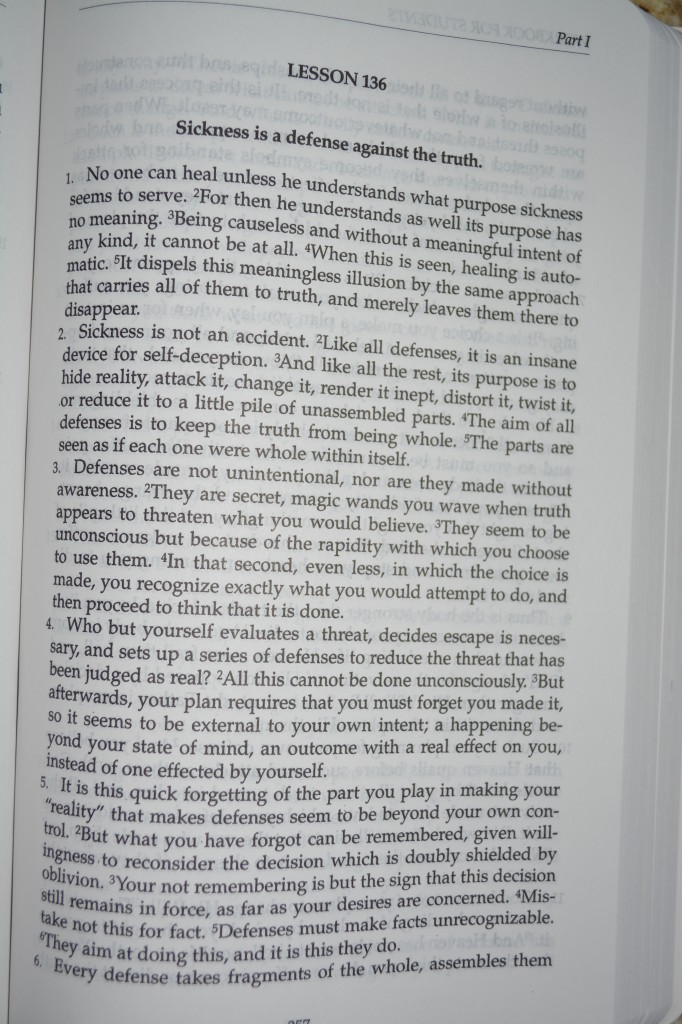 ACIM Lesson 136:  The reader is instructed to review the two italicized lines below for 15 minutes twice on Day 136. Every day in the book held similar instructions/homework. In the early lessons, it was once per day and progressed to three times per day. I generally adapted these instructions as I was inspired to.
Ask the Truth to come to us and set us Free.
Sickness is a Defense against the Truth. I will accept the truth of what I am, and let my mind be wholly healed today.
ACIM Lesson 137:
Our function is to let our minds be healed, that we may carry healing to the world, exchanging curse for blessing, pain for joy, and separation for the Peace of God.
When I am healed, I am not healed alone.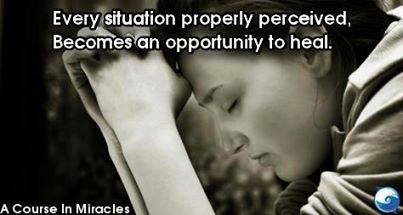 I would share my healing with the world that sickness may be banished from my Self.
I will bless my brothers and we will be healed together.
ACIM Lesson 138:
Heaven is the decision I must make.
Truth is recognized (not learned).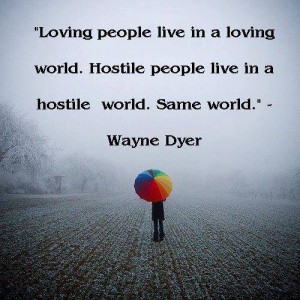 My addition: Heaven and hell are the same place my friend. The same fuckin' place! We view the world through the lens of either fear or love. We look with love, we see heaven. Through the fear lens the same place looks like hell. Freedom of choice, always.
All mistakes in judgment that the mind had made before are open to correction, as the truth dismisses them as causeless.
Heaven is the decision I must make. I make it now, will not change my mind because it is the only thing I want.
ACIM Lesson 139:
I will accept Atonement for myself.
Atonement remedies the strange idea that it is possible to doubt yourself, and be unsure of what you really are.
Fail not your brothers, or you fail yourself. Look lovingly on them, that they may know that they are a part of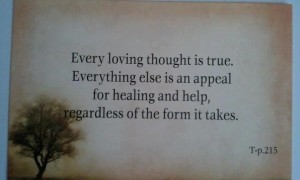 you, and you of them.
Atonement=accept truth about Self. I remain as God created me.
Unknown lesson:
There is no order of magnitude of Miracles.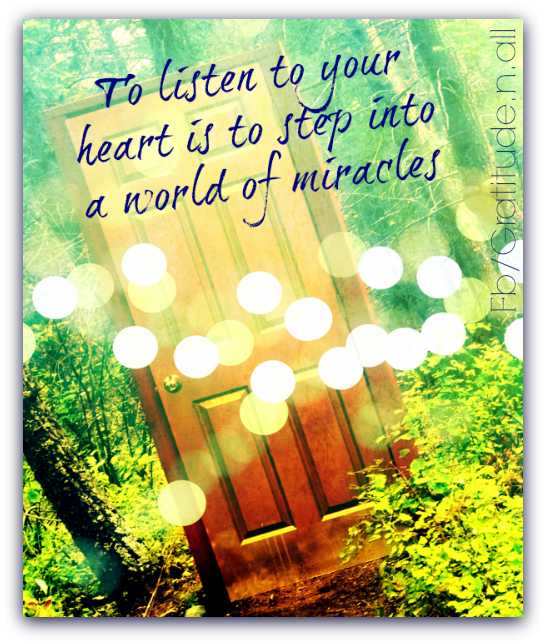 My words: Big miracle is just as easy as a little miracle. I think of this quote often. I consider that a miracle in today's common perception could be considered the truth in the perception that the Course in Miracles invites us into.
Got excited to add in these few quotes just to give a little sampling of how the book reads. It was a pretty heavy read for me. I found out over time that my friend had never read it in its entirety. Shocked me. Only read it if you are inspired to.  Not for everyone.  Big take home message:  we have choice in how we perceive things.  The commonly held societal norm has many limitations which can be transformed by becoming aware that we can let go of belief systems that do not serve us and keep us away from the full grandeur of human possibility.  Just the willingness to know this will be a guiding force for your life.  Tune in and follow your inner compass.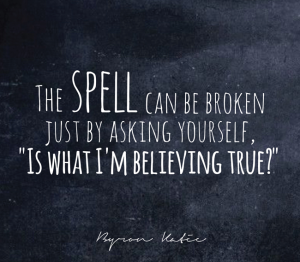 It is possible to obtain the energy from a book without actually reading it. I am rarely called to read a book these days but I perceive that I get something out of a book just by looking at it, picking it up, maybe scrolling the index. Truth is easy to recognize.  It can transmit through energy without even reading the book.

Put that in your pipe and smoke it…  Am I the only one who used that expression way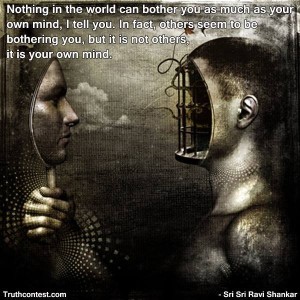 back?
Back to Anastasia:
The book calls itself nonfiction. I believe. Vladimir Megré describes how he came to meet Anastasia in the taiga, forest, of Russia. I would call her a fully actualized human being. She lives alone without shelter, using minimal clothes. She thrives via her own abilities and a nurturing relationship with nature. Animals that we would consider wild have for generations served Anastasia and her ancestors before her. She follows her joy and sustains herself with ease. If she gets hungry she alerts the local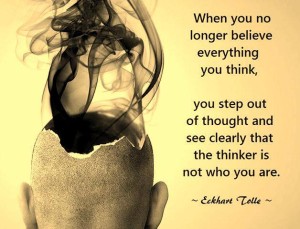 wildlife and they serve her food. Pine nuts and berries are the mainstay. She has rarely visited civilization but has great knowledge of it. She has keen powers of perception outside of what one would commonly understand. She has learned any language she put her mind to. She can teleport – not sure that comes up in book one but somewhere in the series. She is very powerful yet loving. Megré admitted to some impure thoughts and actions which she easily subdued more with mental power than physical although displays surprising physical strength also.
Through the series, the reader is introduced to stories of ancient Vedic traditions: her ancestry.
One tradition stuck out in my mind from one of the later books. She described how in a village, the young single people would decorate little boats. They would sail them down the river where villagers downstream would intercept the boats. This was a form of matchmaking. I liken it to Facebook. When one purely expresses their authentic self, not that all do that on Facebook, one lover will recognize the other. So cool…
My thinking it is partly via energy, not just the three dimensional object. In my experience, energy can transmit across the internet very effectively.  My current gardener originates from Europe. He met his Canadian wife, calls Edmonton home, via Facebook. I am a sucker for a good love story…in the old Vedic tradition. Ha ha.

Andrea Bocelli and Christina Aguilera sing Somos Novios (It's Impossible)  Lyrics
One common mistake is to think that one reality is the reality. You must always be prepared to leave one reality for a
greater one. – Answers, Part I, Mother Meera.  I personally met Mother Meera, experienced Darshan, just over one hour after publishing this story originally.  I will speak a little of it in upcoming story, I Am a Good Housekeeper.  I come back to add this quote July 16, 2014.  Another Beautiful experience for me.
Started writing July 13, 2014
July 18, 2014
P.S. – Forgot an ACIM quote that I had also handwritten.  Just hit me that it was left out. Had no luck finding the paper, it was a printout of my favorite quotes at the time.  Finally recalled that I had posted the ACIM quote as a comment into Norwegian Friend #1's Facebook Page.  Found it!  December 11, 2011.
T-17, VIII 2 ". . .Let truth be what it is. Do not intrude upon it, do not attack it, do not interrupt its coming. Let it encompass every situation and bring you peace. Not even faith is asked of you, for truth asks nothing. Let it enter, and it will call forth and secure for you the faith you need for peace. But rise you not against it, for against your opposition it cannot come."
Aligning with this has been transformational for me. The page author wisely pointed out:
"Your understanding is not a very powerful contribution to the truth." 
That is the current day human challenge … dilemma even.  I felt great resistance to the response at the time.  Now it feels like the most self-evident statement.  See!  We humans can change our perceptions.  Yeah for me!  My current sense is that to be aware that this may be the case, allows you a more relaxed presence.  My fave Byron Katie quote fits right here: 
"Be a lover of what is and the war is over". 
Oppose nothing and you will find peace … and love.  My translation.  Sounds simple enough…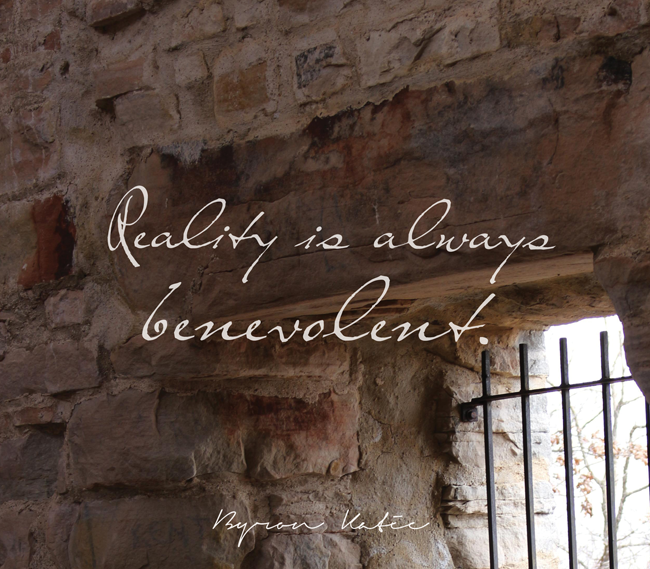 Buddha was quoted saying that Nirvana is when we are accurately perceiving our reality.
Begs the question:  How do you know when you are perceiving reality accurately?
Answer:  You will feel peace, love and joy … or Nirvana.  If you are not feeling it, perhaps you are not perceiving reality accurately.
I love to play this mental chasing tail game!  Practice makes perfect.  Perfection is the enemy.  Aaaargh!
July 22, 2014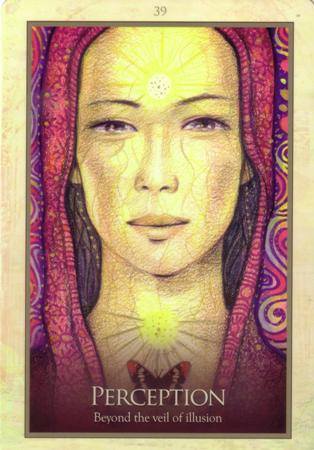 How did I forget Don Miguel Ruiz's analogy about skin disease?  Early in the Four Agreements, he asked us to imagine if everyone on earth had the same skin condition and one was cured, the cured one would appear diseased.  The Course in Miracles gives that same message.  When everyone shares a misperception of reality, it is the ultimate challenge for anyone to change and see correctly, using ACIM terms.  There is a collective desire to fix, heal or alter this new perception of reality.  Tendency to incorrectly assume the majority holds the most correct perspective.  That good old catch 22 again.  We are stuck in a loop.  We can break out.  We will figure it out.  I know that we can.   …and it will be easy.
Yet … will require significant courage.
Moral of the Story:  You Will Know You Are Perceiving Reality Correctly When You Feel Joy, Peace and Love.
A Beautiful Truth…
July 23, 2014
Cannot seem to leave this story alone.  Need to add a lovely Four Agreements versus Course in Miracles quote off.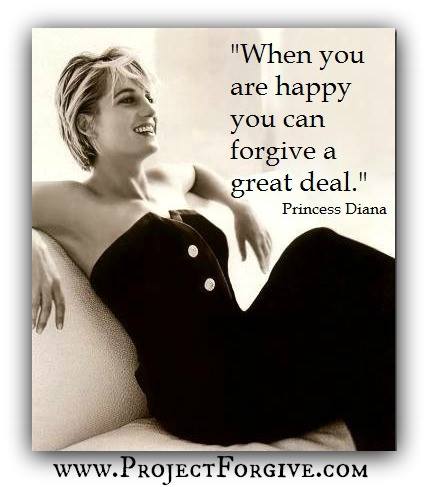 Don Miguel Ruiz: Forgiveness is the only way to heal.
ACIM:  Forgiveness isn't overlooking what you've done to me..
Forgiveness is seeing correctly, that you've done nothing to me.. and you are innocent. So there is nothing to forgive.
I agree with both quotes despite their seeming contradiction.  The ACIM resonates at a higher vibration.  You must let go of some commonly held belief systems to align with it.  Another way to look at it is that the two truths exist at different energetic vibrational levels.  They are each a valid version of truth.  I toy around with this type of thinking a lot after reading Power Versus Force by Sir David R. Hawkins, M.D., Ph.D.,  an internationally renowned psychiatrist, consciousness researcher, spiritual lecturer, and mystic.  Relevant to the Spiritual Teacher, all of us really, having to teach to the level of the students.  We all exist at different energetic vibrations …or consciousness levels.  One is not better than the other.  Being aware of our differences does help us to coexist peacefully.  Don't ya think?