Whenever you find yourself on the side of the majority, it is time to pause and reflect.  Mark Twain
The Daves I Know – Kids in the Hall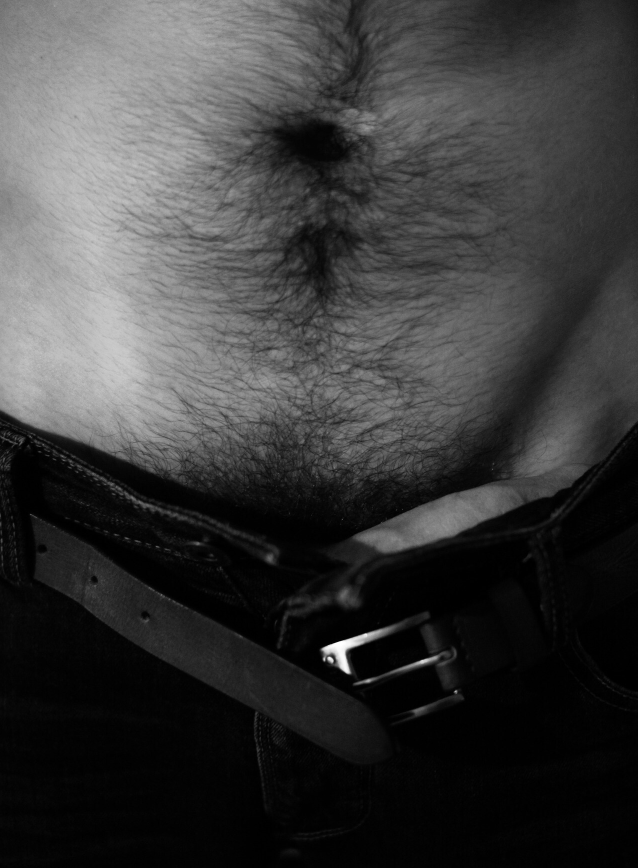 Written by Bruce McCulloch – one of the Kids in the Hall, a Canadian Comedy group who once had their own TV show. Quite a funny idea. I would love to do my own version of this song…
Make it my own. Change the words. Change the name?? Joe? Mike? Dave is pretty good. Three of my closest friends have romantic relationships or past relationships with Davids. I am really enjoying the company these days of a gentleman, whose name might be Dave. We are in the early stages of dating. So I still consider myself single. As usual, feeling optimistic. I am so capable of loving other people. I really love that about myself. I believe that Love is not finite but infinitely available to be given and received.
Met another man, whose name could have been Dave, the night prior to this writing. A bit of an experience. I might have written a different ending but glad I followed my intuition.
I somehow chose to peek in on POF -Plenty of Fish dating website. I now realize that late Saturday afternoon, you are throwing yourself out as bait. I do not even have my pictures public and the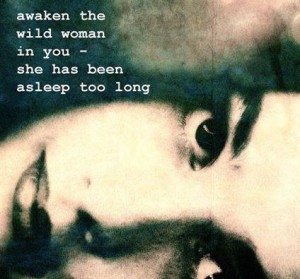 messages started rolling in when it was evident I was online. Male to female ratio is 10:1 I am told. Saw a message from the admin. – hilarious, trying to quell the myth that POF was about sex and hookups. Stats seemed more prudish than what I would believe.  I remain skeptical. Who knows?
Here is the exact message:
2/8/2014 12:41:52 PM
***I am Markus the creator of plenty of fish. …
These days the mass media loves to talk about the hookup culture and focus shows around sex. In reality hookups are rare. The median number of female sexual partners in lifetime, for men 25-44 years of age is 6.1 for women its 3.9.  Only three percent of men aged 18 to 30 have 3 or more sexual partners per year for 3 years. If you want to hear what else is normal check out this great Google Talk by Wendy Walsh The 30 Day Love Detox. (I took out the links) ***
I see a message from a shadow head, no picture, pof user. We had messaged before but it stopped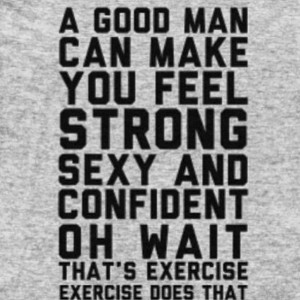 when he did not have pics. He claimed he was in a four year sexless relationship so wanted to be discreet. I started thinking about that. Why not leave the relationship? Oh well, live and let live. He stated that he can email me pics. I decide that maybe discreet is good. He was inflexible.  I was to start a new email account rather than he starting Kik, a discreet mobile app. where you do not have to give your phone number

 or email or name. Kik app. is one of the many things I have learned in the dating game of 2014. I decided to play along. He was in the military so I followed orders and teased him along the way. Now I had an email: "disabledangel", my newest Facebook Page, was my name. Maybe will need that anyway. Saw his pics and just felt like he was asleep. Interesting how clear that looked to me.
As I was present onsite, I started a new conversation with a guy whose name might be Dave, calls Vancouver home. He was working in Edmonton for a few weeks.  My pics were not up so I wondered why he chose to message me?

My tagline "Fun & Freedom" could have something to do with it. There are no coincidences, it seems. Officially he was 36 but in his blurb he admitted to being 26. Hmmmm…. I had fun going back and forth. I told him 26 was outside my present boundaries – half age plus 5.  The formula I had received from a friend.  Close I guess. He encouraged me to push my boundaries.  Gotta love a playful young man.  He had many pics up – showing a recent trip to Machu Picchu. That encouraged me as I myself also traveled there last year. He looked nice, quite wholesome. So I decided to meetup. It was only at the last minute that he requested pics of me.  I kindly
provided via message. As he said, what harm comes of sharing a coffee. Absolutely.  I felt like getting out of the house.  We made this arrangement forty five minutes before the scheduled time and I needed twenty minutes to drive there. I had no time to change clothes or put in contacts. I just cleaned my oven quickly as I had already started the job. Was this symbolic? Turns out a small stain still left….Hmmm. I would give it another go on another day.
I started getting a little uncomfortable when he advised me to pick him up at 105 street and 98 Ave. I knew the location well as I pass it weekly. It is a little secluded. But there are hotel apartments in that area so made sense. Fear entered my mind – for a millisecond. Quick to squash it. I checked in with intuition. I felt I was safe and supported. Not really sure what to expect. I went with no expectations to just see what it would be.  He was visiting from out of town.  I enjoy meeting new people.  Maybe talk about travel?

Well, there was no fear for my safety. As I approached the meetup location, I could see him half a block away walking on his own. He crossed the street one minute after I parked at the corner. It was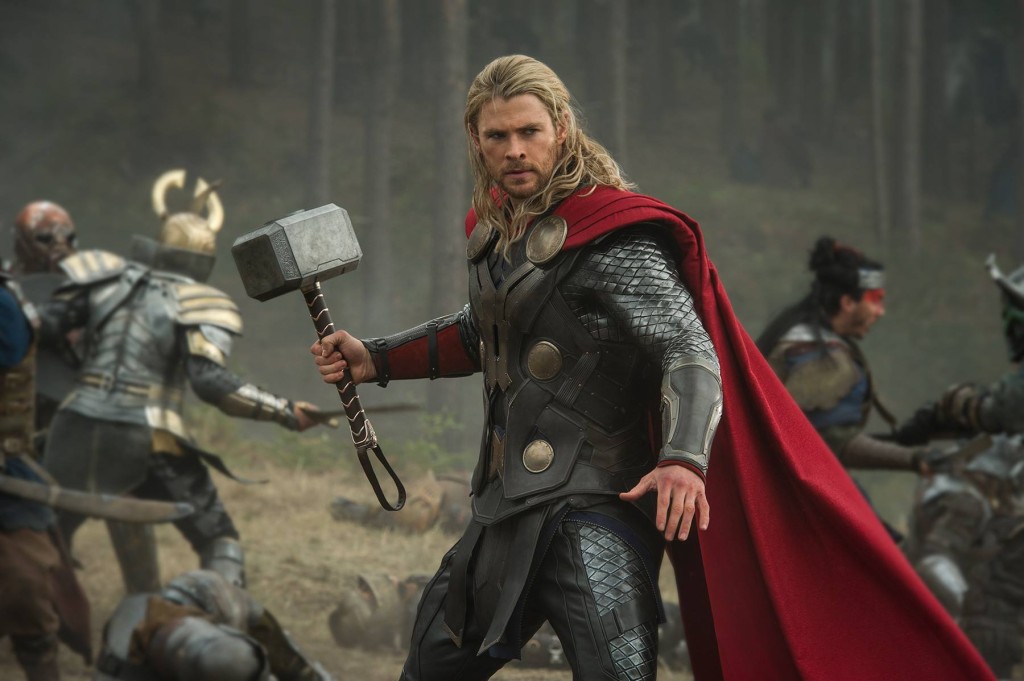 colder than -20 celcius so timing was important. I waved through the window. Wow! This guy was a super hunk. Stand him next to Chris Hemsworth and you would have trouble choosing which was the sexier. No word of a lie!   Coloring, body proportions, face…all an echo of the famous Thor actor.  Pictures did nothing to represent how hot he was! OK, this could be interesting…
I was prepared to start driving and then figure out where we would go for coffee. Without hesitation, he leaned over and started kissing me passionately. What?? Choicepoint time. Within ten seconds, I decided, yes I may as well go all in. How exciting! So. Much. Kissing. A man I just met. Or did I meet him? It was Hi, sit down, kiss. If that is what you call meeting.  Maybe that go for coffee stuff was just a ruse… you think?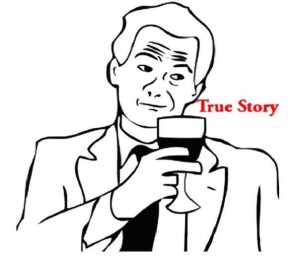 I was not parked in a high traffic area but it was illegal to park there. So I started driving.  We started talking. Amazing voice. Lovely spirit. I could not help but think like attracts like. I said this out loud a couple of times. He was without comment. He had announced to his employer months prior that he had booked a ten week travel vacation which included Peru, Bolivia and Chile. The boss was not supportive. Dave felt his presence in Edmonton served as a mini punishment for his assertive actions related to those travel plans. He lived in Vancouver. He was here working for three weeks. So just that alone told me he was on a unique path.  Always love that! Oh, and handsome too.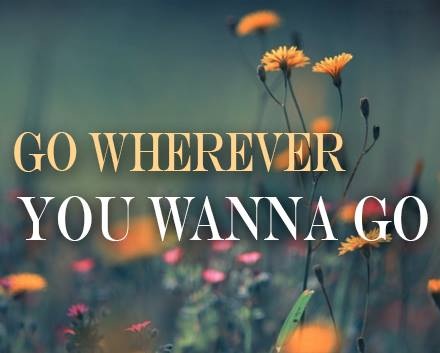 Did I say that already? Big – in a good way. His body really filled up the passenger seat.  It was not every day that you see Thor in your front passenger seat. Ah, the memory of it…
So there we were driving and driving. I was distracted but enjoying his company. Before I knew it I was heading out of downtown towards the West End. I turned into a residential street to turn back. He recommended we just park along one of the streets. OK. I was agreeable. So right back to the kissing. Only now it had built up to be quite passionate. Oh, yes. I deserve this…totally. Jackets are slowing peeled away. What exactly was going on here? Was I a teenager? His hands were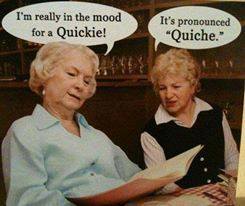 traveling…and ended up down the back of my pants. The jeans are snug but stretchy. He was able to deftly reach down and between my legs with that oh so manly hand of his. I have learned that I am really drawn to masculine hands. The sight of a hand can do a lot for me. Maybe I could call it a fetish almost. How I chose to connect with Dave #1. Norweigian friend #1 posted a pic yesterday of his hand wearing a torquoise bracelet – Yum! Look at me and my distractability.  Back to the story… Well there were no secrets by this stage. I was so wet, it was almost embarrassing. So what was good for the gander was good for the goose. I let my hands travel a little over his immaculate body.  I ended up eventually at his crotch. Recently, I had been desiring a fully erect penis. As much as I have enjoyed a couple of intimate encounters, none have been associated with a fully erect penis. The Doctor in me wondered about this trend. Was it just me? Or a wider phenomenon?  Maybe alcohol played a role. Be careful what you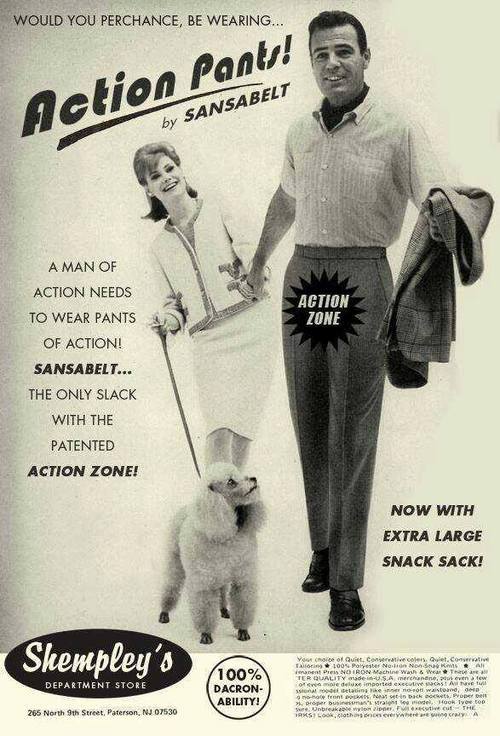 wish for! I was not more specific about this full erection that I desired. So I kind of laugh at this experience. What exactly did I intend to do with said penis. I don't know. The Universe comes up with its own plans when you don't know.
It is not long before he frees the beast: truly beautiful…
At this point, I was still unsure about what I wanted to do with it. He handled himself – love that – and then recommended I take over with my hand. I leaned down wanting to have an oral experience when he said, "No, lets keep it clean". What? My perception is not 20 seconds go by before he was pushing my face down. Hey, I am getting mixed signals here! And that was when he came all over my face!! Did not see that one coming… I laughed at myself as I wrote this and every time I have read through it. I cannot help but think I am a Comedian … albeit a disabled one.  Whenever I am manic, I call myself an Angel Comedian.  I feel like I am entertaining the folks in the 5th Dimension.  The jokes go over the head of three dimensional thinking. Hope you all are enjoying a laugh at my expense. I could not find a napkin or tissue aside from one left on the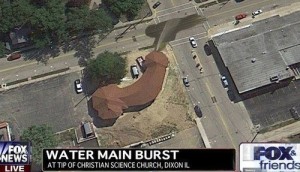 floor – garbage. I felt like MacGyver. I had to use what was at hand. Better than carrying on the night with a protein rich substance congealed to my face.
I was all turned on. He looked content enough. He said, "that went too fast". Not sure what this was in reference to – his ejaculation or our intimate behavior. I was quick to point out and tease him, "You started it". He could not deny. So we headed back towards our starting point. Conversation was kind of weird. I am not sure why I was speaking about challenging topics – sacred plants -San Pedro, Ayahuasca, tobacco. His questions somehow lead me here. The Peru connection, I guess.  I trusted it was all perfect. The topic of multidimensional experience was touched upon. Hmmmm… curious. So possibly these topics could scare a guy off. Makes sense. As we neared his Edmonton home, he declared that he needed to go home and "rethink his thinking process". I was glad that I clarified my position, "I would hang out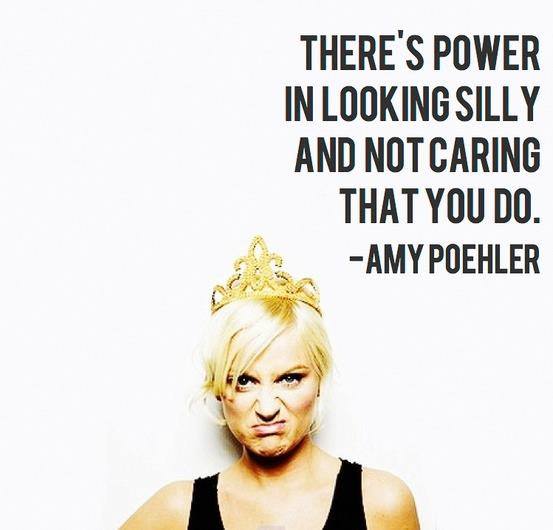 with you some more". I love it when I can be clear. One person's clear is another's confused. Not sure how clear I really was at that point. We had shared just over an hour together. In my mind, I was hopeful that I would hear from him again. He was only in town for another few weeks. The first thing I did when I arrived home 20 minutes later was to attempt to send him a message. Could not. He had blocked me!! WTF!!!!  I spent a lot of time sending myself Love. And I felt it.
I was in disbelief that he had blocked me. What harm was a few messages back and forth on POF? Wow! I decided that I had no idea what that was about. It said more about him than me. Or does it? My best guess? He had judged his, and my, behavior as wrong?? I really do not know so prefer to not make assumptions. I do not judge it as wrong because I was inspired to do it. To me that was enough. It was authentic for me. I wanted to be open to the hookup. In the end, it was not really a hookup but an intimate connection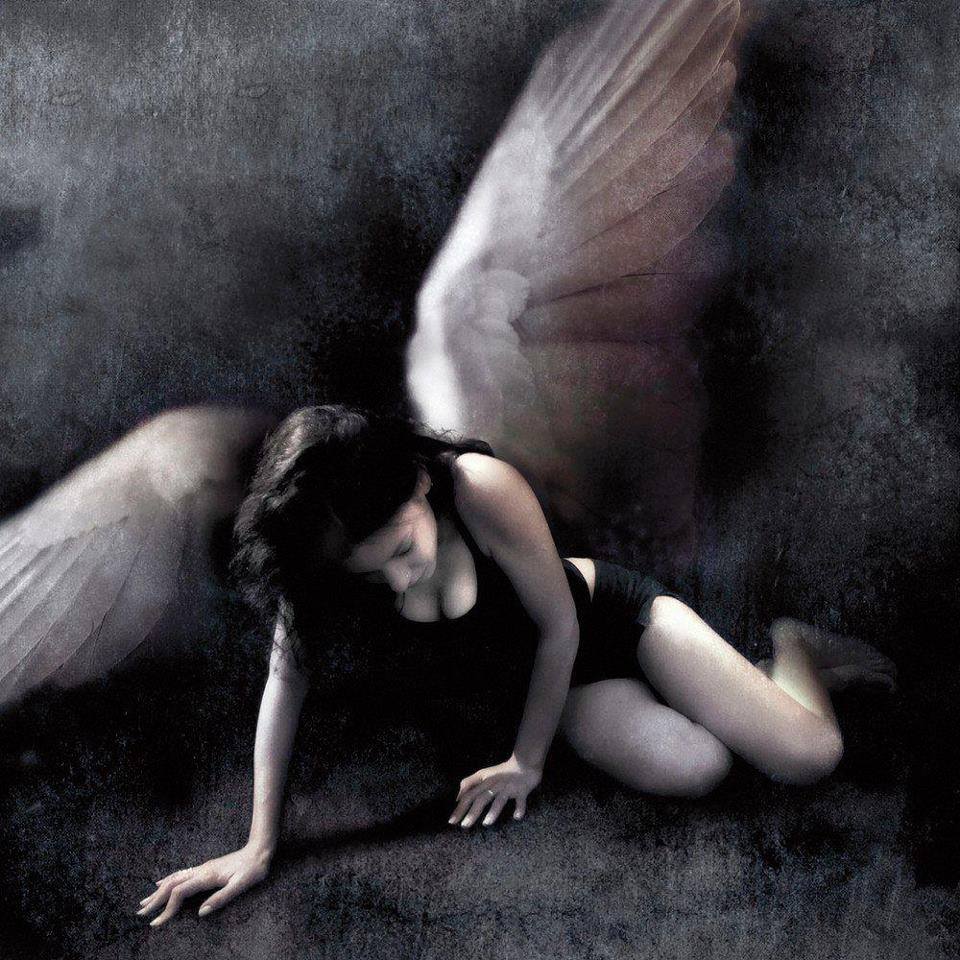 nonetheless. Maybe I even got that out of my system for good.  Heaven only knows…

So what did I learn here?  As usual, I don't know. Like attracts like? He was my mirror? What do I learn about myself? Firstly, I am hot!!  Ha ha. I felt resonance between us. Did it freak him out?  Who knows what was really on his mind. I am left so curious as to his version of the story.  Some transparent, authentic communication would have went a long way in my ability to learn from the experience.  Funny how we human beings can get uncomfortable and run away from communication.  I hold strong to the belief that we must lean in when it gets uncomfortable.  Easier said than done, I know. My self has a sexual component that desires expression. I intended to unlearn all that I have learned and be open to what was…in the moment. I let the moment teach me. Followed my excitement. This was a great example.
The biggest take away message was "So that is what it feels like to be in the moment. Let my desires lead the way. I am free to be myself. I have released societal beliefs about sensuality/sexuality. Most importantly: I am outcome independent. I am totally OK with however it turns out. There is no such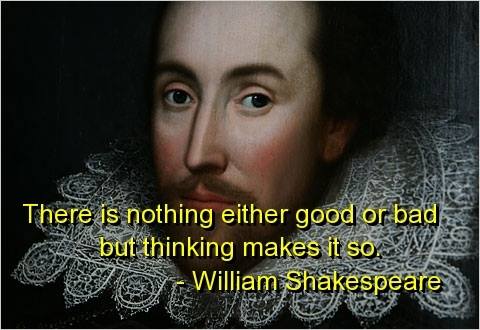 thing as a good experience or a bad experience. This was an interesting experience. I will not judge it." That was the coolest part. Despite it not ending how I might have chosen, I know I am OK either way.  I think of it as an egg on face experience.  Ha ha.  I was connected to my authentic Self. I do not need approval from the other. I only have control over myself. I cannot control the other. I must respect and accept his experience and how he chooses to perceive it. I was crazy curious about how he perceived it though.  I want to be with people who are enthusiastic about me. If he cannot be that, fair enough.  The most I could expect from my young friend was a short-term intimate playmate. As we parted, I told him that I welcomed feedback if he was so inspired.

The experience showed me I am not quite in full harmony with myself. Fine. I accepted that. I embraced that. I was where I was…and it was perfect. Fun and titillating too. I write my own story.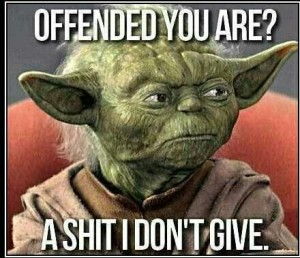 This seemed a great scene for the movie… Ha ha.

In preparation for this encounter, having no idea about what I was in for, I declared that things happen for me, not to me. This writing started as a Journal entry but it has morphed into a story. I love telling stories. A true writer writes about things that most people would be uncomfortable with.  I am uncomfortable sharing this story.  So why share it?  I don't know.  Writers and storytellers hold up the mirror for us all… See what you will.

Matt Kahn spoke some words at a retreat I attended that fit well here. He emphasized harmony. Commonly people believe they need comfort to be harmonious but he encourages us to be comfort neutral. When in harmony with what is, comfort is irrelevant. Comfort is not required for harmony.
If feeling disharmony, ask "what did I expect?". In some way we are expecting something other than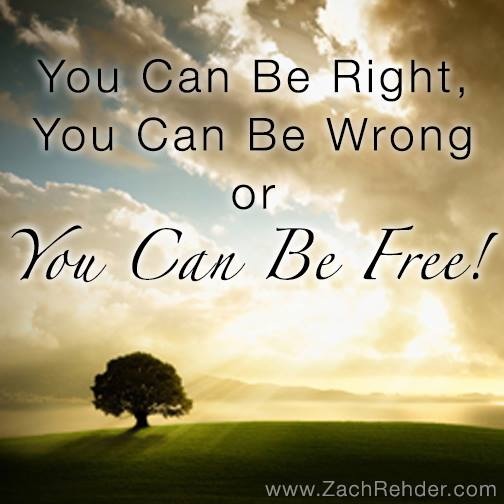 what is right now. Truly we can embrace whatever shows up – it is sent for your highest evolution.
Harmony – you always get what you need. Not attached to what you want.
Comfort can be experienced in every breath. Put faith into the guiding inspiration that inspires you to action. It knows more than you assume.
Rolling Stones "You Can't Always Get What You Want"
This really ties into Friedrich Nietzsche's philosophy also. I have affectionately nicknamed Nietzsche my boyfriend. He is the only philosopher to have earned that title. Wait a minute, maybe not the only one. I happened to read a synopsis of his work that was shared on Facebook the morning of this writing. I know many question the value of time on Facebook but for me, I am effortlessly given what I need for my evolution and writing. It happens all the time. I do not spend time researching. I just write what the moment gives me. Then I go and push the Easy Button. Ha ha…
Friedrich Nietzsche's Workout For The Spirit Excerpt below:

"Once we get tired of being gruff; when we see that there is no point rejecting everything, the final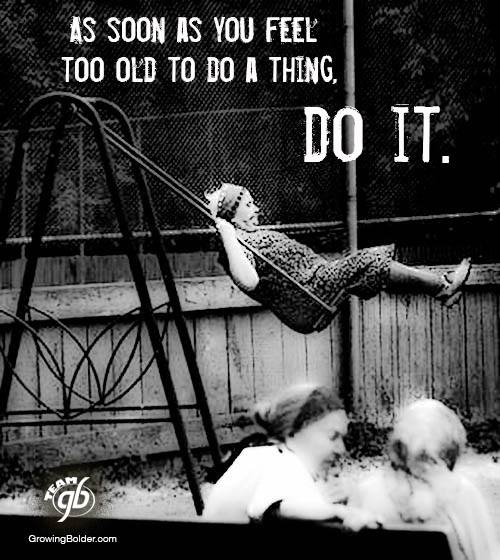 moment of this metamorphosis comes (tee hee, my addition) – it's glorious and super fun! The child. This transcends the former stages as we no longer think in terms of whether what we are doing is morally correct or incorrect, or is imposed or comes from within. Our actions have now acquired a very distinct characteristic: we do what we want because we want it! Like a child on a playground who has genuine fun not because he is told to (camel) or because he doesn't want to do what he is told to do (lion) but because he finds a great deal of joy in doing it.
The things that have to get done are no longer heavy nor something that we have to fight against, the categories proper-improper, correct-incorrect dissolve and we are left with a delightful game. The world turns into music and we no longer walk or talk but rather dance and sing. There is nowhere to get to or nothing to be attained, for you are already there and having everything that you could ever need. Our actions no longer need justification, they are all grounded in what we want to do, just by the mere fact that we want to do them! We need not make logical arguments or rank it in terms of how proper it is, there is just an unfolding delight."
Finished this writing and then found the Cole's notes version of Nietzsche's philosophy … yes on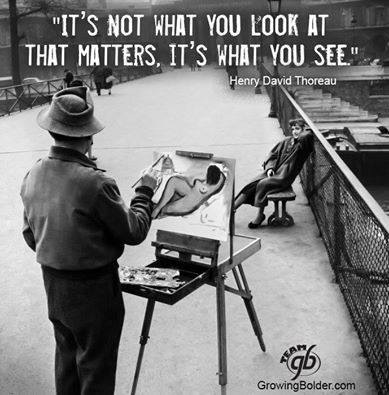 Facebook:
"You have your way. I have my way. As for the right way, the correct way, and the only way, it does not exist."  Friedrich Nietzsche

In the process of writing Beautiful Truth, I have really come to believe this. At the onset, I believed I was searching for and then would share the right way for everyone: the Truth. That is the funniest concept to me now. I do not believe there is one truth that serves us all. Is that not a gigantic relief?? You are not wrong! Yeah!! Now that is a Beautiful Truth…
On September 10, 2012, I posted the following quote and picture on my personal Facebook Page: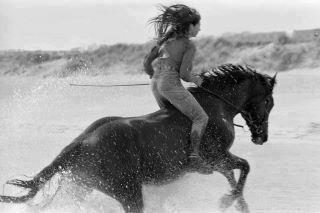 "The true man wants two things: danger and play. For that reason he wants woman, as the most dangerous plaything."
Comment string:
Angele:   Hangin' with my old friend Friedrich Nietzsche today. Lots of good quotes there. I thought this photo went so well with this particular quote…
Reply from a family member with a great sense of humor:
Hmmm…not sure Nietzsche would make a very good boyfriend.
Angele:   Well… If I ever get the chance to date him, I will let you know. Tee hee
That's my boyfriend!!
Here are some Dr. Seuss pickup lines for your enjoyment…
Love Dr. Seuss!!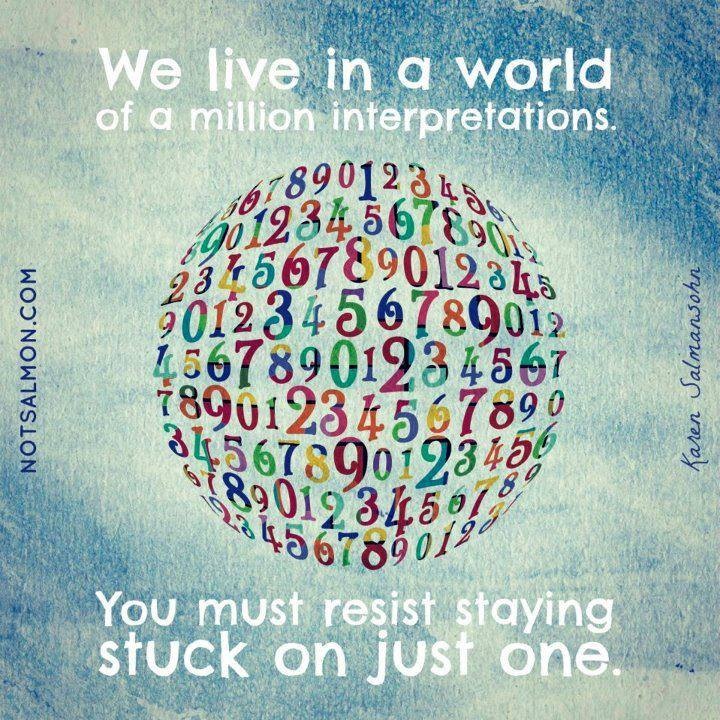 Kacey Musgraves – Follow Your Arrow.  "Damned if you do.  Damned if you don't.  You may as well do whatever you want."  A live and let live anthem!!
There is something about Country Music to tell it like it is…
Wrote February 9, 2014
Addendum: 9 days following this incident, I received email notification of two messages from Mr. Vancouver around 11PM. I was already asleep for the night. I instantly went into the pof site upon waking to see the blessed feedback. I was so excited no matter what he might say. Sooooo curious. I was met with "This user has deleted his account". Ooooooh…so sad. My imagination had it that he gave feedback possibly with contact info. I really wanted to ask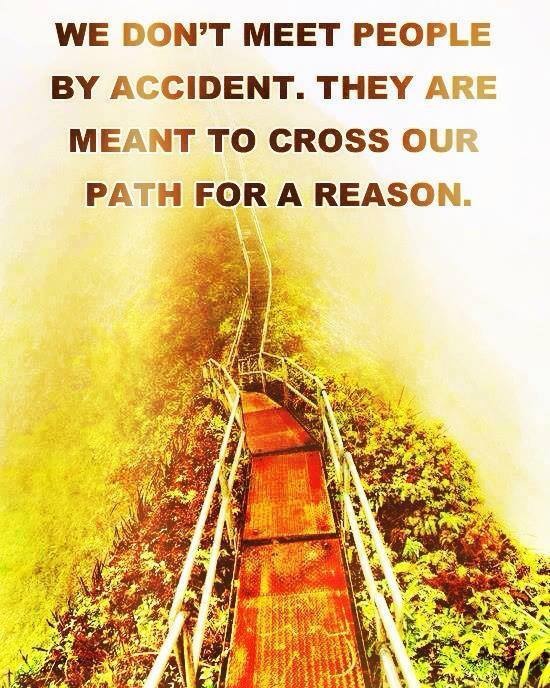 him if he would like to see the story he inspired. I had teased him that if he was not careful, he would end up in a story – prior to the intimacy episode. If he was not a saavy pof user he may not have known that messages would not be seen when you delete your account. Or he had a change of heart communicating with me and deleted his account. I had the idea of creating a new account on POF following his blocking me and sending him a message that way as another user…but I was too lazy. I let him choose. I really was expecting to hear from him again.  It was a pretty hot connection.  May never know. I follow my own advice: embrace uncertainty. Ha ha
BTW – this story had me laughing like no other I have written so far. Numerous belly laughs. It did not seem to get old… Thanks Dave.
"It's All In The Jeans" title…and then the "Action Pants" ad. I crack myself up!
February 28, 2014
Since this incident and writing, I have attended a five day retreat with Matt Kahn. He brought up a common phase that many spiritual seekers go through.  He calls it the cosmic horn dog phase. I now consider myself a former spiritual seeker. I am no longer seeking.  I have found…that I have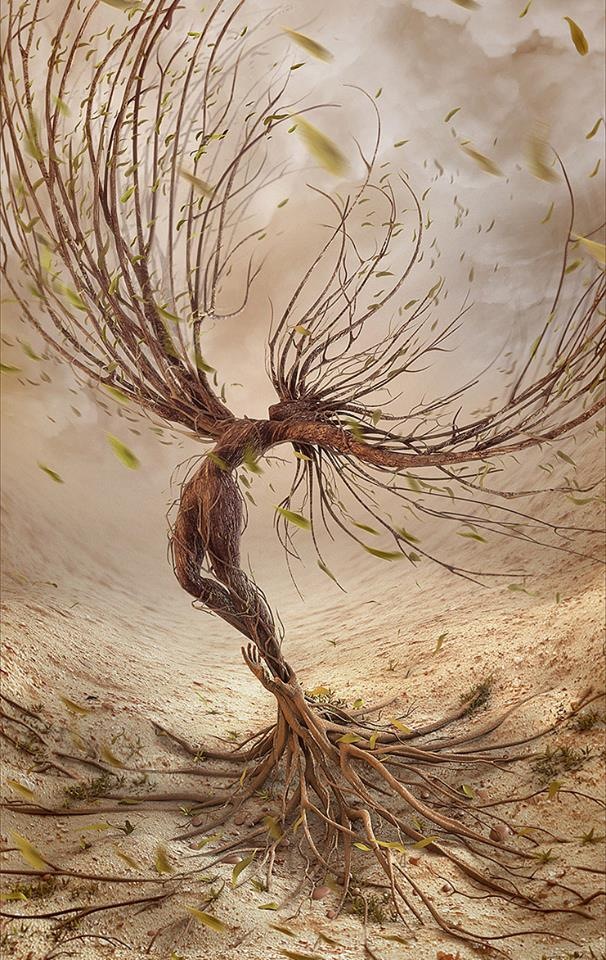 been right here all along.  I completely resisted the idea that I am going through the 'oh so common' cosmic horn dog phase – which likely meant that I am (was?) going through this. It is the idea that one is love. One can share this love with others. It is very authentic to engage sexually whenever you feel a connection. So I took a break from the Plenty Of Fish Smorgasboard. Let me settle into myself and see how I feel.  Did not want to delete my account though…in case I hear from my sexy, young friend.  I just make my pictures private and the boys mostly leave me alone.

I came across an excellent quote that I will now use to learn about myself – the only real thing we are trying to do in relationship??
When I become attracted to someone, I feel into why this is so. Is this perpetuating an unhealed part of myself, or is this an opportunity to evolve?  Sidonie Bouchet

I am a Big Fan of a well worded question. I believe that we are saved more by questions than answers could ever hope to. My favorite answer, "I don't know".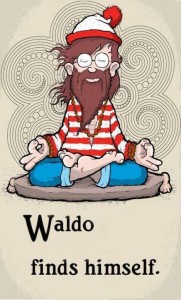 Sacred humor is a divine self-awareness of the absurdity of the human condition. Gary Z. McGee
It (humor) dethrones the Emperor in the mind while revealing he's not even wearing any clothes. Gary Z. McGee – author of Birthday Suit of God and The Looking Glass Man.
We see how our Soul is playing hide-and-go-seek with our Ego. Gary Z. McGee (again)
He follows this quote with:
Humor debunks the ego's pride in itself, not masochistically, but in the spirit of cosmic joy. Let us embrace this particular flavor of absurdity, let us hug the hurricane, let us bosom the apocalypse. If we should transcend the paradigm, so be it. If not, at least we're laughing.
I could not agree more…

July 8, 2014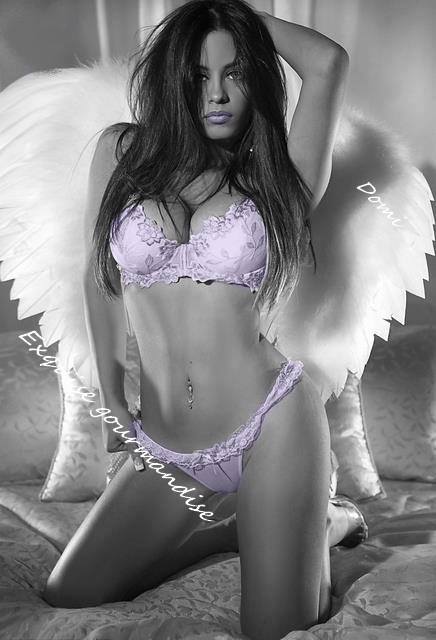 Just read an excerpt from "Bringers of the Dawn" by Barbara Marciniak that resonates. Going far beyond this story but speaking about sex and its highest purpose. The concept that religious organizations disjoined sex from its fullest purpose. The observation noted that a lot of shame has been linked to sexual expression which in turn has delayed evolution of the human species. The views could be considered way out there. I feel truth in these views. It speaks of an authentic, beautiful human expression via sexuality in its fullest form. We have to let go of belief systems handed down for generations in order to access this fullest expression.
I do not believe in sin. I do not believe in karma. But I loved The Fault In Our Stars. A quote from the book: "Some tourists think Amsterdam is a city of sin but in truth it is a city of freedom. And in freedom most people find sin." The cabdriver in Amsterdam.


Addendum February 13, 2022
In response to the ending quote:
"Yes. AND it is also important to comprehend that we are not judged or punished FOR these "sins" but BY the acts themselves…which only occur at lower consciousness levels. With more Spiritual Maturity, there is no longer any temptation to do that type of thing. Everything is Divine- Everything is permitted-= but not everything is DESIRED. So many things are no longer chosen because it will lead us into lower bandwidth rather than upward. When we are UNITED we are free to choose anything, but we make only the Higher choices, typically.. choices."
Stephanie Ark Hogarth
After re-reading this article today, February 2, 2022, my self-love quotient shot up to 100%.
This story was written and self-published in 2014.
I was a little sheepish about the idea of anyone reading it. My "most embarrassing" story.
Reading it February 2, 2022 and Accepting It as a true story of my past, accepting my past self, had a magical influence on me.
Shared it with a couple of friends. Stephanie had no first hand experience with this type of behavior. Her quote above was an insightful response to the quote the article originally ended upon.
I remarked how powerful and perfectly placed that quote was on my 2022 read.
[In the 2022 context of a global cry for freedom.]
I just received that my sexuality was distorted and going sideways due to my lack of courage to be myself. My lack of embodiment of my true nature.
I was aware of who my preferred sexual partner was/is.
Yet I did not know how to approach him optimally or properly.
He was such a clear mirror for me.
I had huge catalytic reactions in response to my physical interactions with him.
I met him before I was truly prepared to sincerely 'meet' him.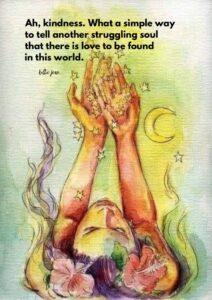 I would guess the same for him.
Not a problem.
We are all innocent.
We did not develop our distortions in a vacuum.
Culturally endemic in our world of inverted, distorted systems.
It is a big deal.
Everything entangled, it has taken much time for some of us to make some headway.
Understanding, compassion and love.
Yet boundaries are the latest addition to my experience.
I wish for more natural, harmonious relating. Now.
With friends.
Family.
Business collaborators.
With the optimal resonant love partner.
Love expresses in infinite ways.
When we all learn to express love more genuinely,
It will change the world.
We all have "egg on face" moments.
Let us harvest them optimally.
Everything Will Be OK  by Home Free.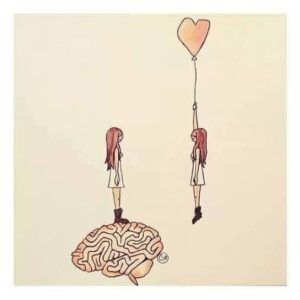 Click link to view and listen.
A final quote shared with me by my friend Randy.
The preacher in Steinbeck's Grapes of Wrath says,
Maybe there ain't no sin and there ain't no virtue,
they's just what people does.
Some things folks do is nice and some ain't so nice,
and that's all any man's got a right to say.
I chose to come back and express as my own acceptance of prior behavior that I had felt a little ashamed of … felt very liberating.
Freedom: an inside job.
When one gets the inside right, the outside world has no choice but to reflect this.
I trust each reader will have their own themes and flavors to process for themselves.
If not, congratulations and enjoy your freedom!