The beginning of a school year: it marks a new season for families with kids in the school system. New routines are formed. Fall 2012 three kids entered a new Grade, two started new schools. The entry into both Junior High and High School are significant milestones. Add in riding the city bus independently for Jacques, Grade 7, as another important moment.  Obtained his first cell phone as did his sister before him upon entry to Grade 7. Jean-Luc would ride the bus without his older brother watching over him … and walking him to and fro – one block.

He would walk from the bus stop alone – oooooh.
Each child started their new chapter with optimism and excitement.
R.E.M. "It's the End of the World". This is true in every moment, is it not? Loving that Elise noticed this song as we drove to her Orientation Day at High School. She was smiling as she enjoyed the repurposing of this term– taking the positive spin. This is always a choice for each and every one of us.
It is contagious, for sure. Each year, I form my own new chapter. Over the years, it had taken many shapes. Fall 2012 I started to carve routines that would nurture some writing – enjoying this beyond belief. Could this truly be my life? Oh yes, tis. I committed to return to the Masters Swimming twice a week at my longtime club. Their first workout fell on the first day of school. I had participated in different ways with this group for over ten years. Wow! Usually, in September there is great enthusiasm in the first few weeks which can result in four swimmers to a lane. The first day of school 2012 did not require more than two to a lane– awesome! I sensed myself crafting an "Ode to Swimming" -you are now reading it- as I did the drills.
I fondly remembered back to the fateful day when I saw a fellow Doc -it is a bit of a club- swimming some lengths as I bobbed in the teach pool with a preschooler and a toddler. My comrad was one year ahead in medical school. His class was affectionately termed by my group as the class of 89 percent, class of '89. His stroke was soooo smooth. He could breathe on
both sides -bilateral breathing- oooooh. I took notice. I did not know him all that well. We had both traveled in a large group of medical students for a ski trip way back when –steep and deep as I recall the snow conditions- so I recognized him. Being Angèle, I approached to tell him how impressed I was and how did he learn to swim so nicely, front crawl? He was charming and relayed his participation with the Masters Swimming Program at the Club. Join us Monday nights! OK. I loved being personally invited. Well I turned up and realized that as much as I have always felt great comfort in the water, I would never drown, I actually did not know how to swim all that well. Or maybe I should say, I did not know how to breathe in the water while I move my body. Quite funny. Well, it was quickly determined that I would take a few private lessons with the Coach before returning to the group. Meeting Coach was and continues to be a real treat. She is one of those diamonds in the rough. She actually functions as the Recreation Manager at the club but her prior career was swim coach – a darned good one from all accounts. Passions do not die so way back she started coaching a group once a week, Monday nights. Over time it had slowly evolved to two nights per week, two mornings per week and one or two extreme mornings per week -6am to suit the working stiffs. Not sure if she had delegated any of these groups. We are all disappointed when delegation does occur – as life has its ways. She brings an energy to the pool that is sorely missed in her absence. Our swim group has evolved to a book club/social club – and Coach is right in there like a dirty shirt. In fact, last year my participation only included the social events – hard to believe. So I had constant reminders that I was welcomed to rejoin anytime. Starts now (then) baby…
Back to the first private lesson: I was told that judging by the look of my stroke it was a loooong time ago that I learned to swim. "We do not teach that way anymore" and haven't for a long time now. So just by a couple of swim strokes, I have dated myself. Coach just roars in laughter without inhibition – nice. I was humbled. We all need this from time to time. OK, Ms. Coach, teach me! She did. She was quick to note that I am athletic and learned at a fast pace – yeah for me! I rejoined the group. And it was good. It was very
good. At the onset, my idea was that I needed to learn to swim so that maybe someday, that day has yet to arrive, I could do a Triathalon. I recall overhearing Coach as I was swimming in one of our early lessons say to someone that "this one thinks she can do a triathalon"- probably thinking that I could not hear. Her voice has a beautiful quality that just carries through the water miraculously.  So handy for a swim coach. It was kind-hearted and honest. I can only assume that swimming a triathalon was not the image I was displaying. Many years later, I can confirm my correct assessment of that situation. I cannot even count the number of times I have heard Coach say, "You think you are bad, you should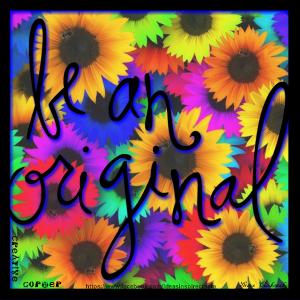 have seen Angèle when she first started" as she is giving the common pep talk that we all need from time to time. The first time I heard it, I could only cock my head to the side. Hmmmm?
I love Coach so much. Her joy and enthusiasm for people comes through in her coaching. I would call her a coaching addict – thank the Lord for that! She is authentic and honest so I loved hearing that I am one of her greatest success stories. She uses my example to encourage the downhearted swimmers that come through the group. I embrace my history…
I did actually fit right in by then– and had for a long time. But we all start at the beginning.
Back to the first swim September 2012: we are instructed to do a couple of front crawl ladders. Do 25 meters, 50, 75, 100 with 10 seconds rest between. Then 1 minute and do it again. I catch myself remembering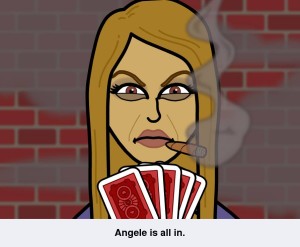 how big – for me– it was, way back in time, to just swim 100 meters without stopping. This was a huge milestone. You do have to learn to breathe for this – and doing it elegantly from whatever side helps a lot. I applaud myself for seeing the beauty in my comrad's stroke so many years ago. And casting all pride aside as I clawed my way to becoming a swimmer. I have come to love the flow of the water as I swim. I remember being so drawn to Coach's words, "When you are a good swimmer, you can go any speed". Sometimes it is great to go long and slow, other times hard and fast is right: Metaphor for Life…
We end our workout this first day with 25 meter sprints -only four. I am all in for the first two – not bad. I impress myself. Who else is there to impress?
Through swimming, I have learned a lot about myself. I tended, in past years, to be one of the lazier in the group. It really is not an insult as the group was a bunch of bloody superstars – Triathletes, marathoners, bike racers etc.. I was just fondly remembering a fellow swimmer telling me at a social event last year about biking the 170 km version of the Tour d'Alberta which produced some painful blisters on her ?*@& (you know) – ouch! My story was riding the 50km version in 2011. As I had not been on the road bike that year, it seemed a good choice. Coming into the last 10km I was assured it was the right one for me. I absolutely loved it!! The smell of Canola, Mustard and Wheat fields around Morinville, North of Edmonton – so good. The half-way mark was lunch in Legal with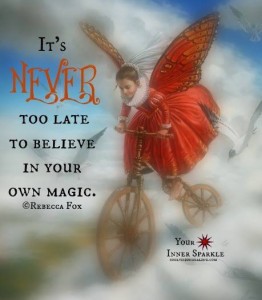 my French Canadian Brethren. Meat pie was included along with many other treats. Running out of energy was not at risk. Loved the tour format as opposed to a race- Beautiful. I certainly spent a bit of energy wondering if I could do it – the full 100km. Sometimes the only way to know is just to do it. I registered on site and quickly snapped at the 50km option – no training, I tell myself. 2012, Elise and I were all pumped to go on our mountain bikes, 50km –a small step in difficulty compared to the road bike last year. Just prior to going to bed the night before, I look on the website and see that I am off by one week. The Tour was the week prior!! Well, Elise and I proceeded the next day to do our own tour– much shorter and started at 2pm rather than 10am – all good. There was no meat pie but we enjoyed it a lot.
Back to swimming: Returning after my little hiatus allowed me to check myself against myself. I should not be surprised but I am coming off quite a bit fitter/keener/more energetic/ not a word of complaint. Wow! What was the difference? My mindset was different. I reflected. I had just watched a little ad from MindValley, an internet publishing company, on the Silva Method. José Silva was an electrician and noted how less resistance allowed better flow of energy in electrical appliances. He extrapolated this to human consciousness. He developed methods and tools to enable the human mind to function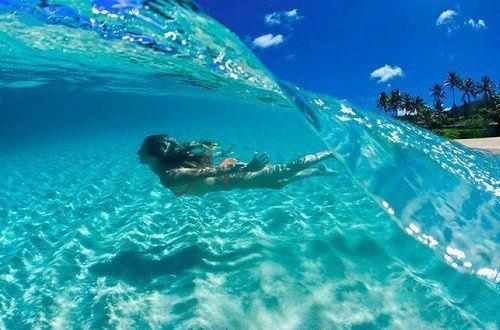 better and at a higher level through reducing resistance. Funny that I am thinking of José Silva as I compare myself to myself in swimming. I recognized that my resistance to so many things was either gone or dramatically reduced. As a result, I had so much energy available for other things. I remarked that I was so much more coachable this day than I had ever been before. In everything, I was reborn. I needed to rediscover myself and what I was capable of. I saw it as a benefit to think this way of myself in every moment. Do not let past experience limit the present.
One of the drills was pull buoys and paddles. Front crawl/arms only. Focus on long and smooth. 80% effort. I remember in the early days swimming with the group and only capable of 100% because otherwise I would sink or drown or something. Today that 80% really registers and I can do this. Even in more recent years, I was usually nearly fully used up by the second half of the workout, I was pushing to complete in any form that I could. I would even leave the workout early if energy was low or ran out. Coach always had something to say but I am pretty determined once I make a decision. I can remember feeling a little faint during showers post swim workout regularly. I was all used up. Not this time. I ended the first two workouts with energy to spare – big time! I had noted in conversation after the first workout, that I made a mindset shift. I was determined not to try to calculate whether I could do a drill or not or whether I might be unable to fully participate in the drill or not or whether I would be sore or fatigued later in the day following. I would just do it and be truly in the moment. I would be whatever I would be – no effort to try to look ahead. I would not judge it in any way. I would just do it and make any decision in the moment with no regard to past history. I would not spend any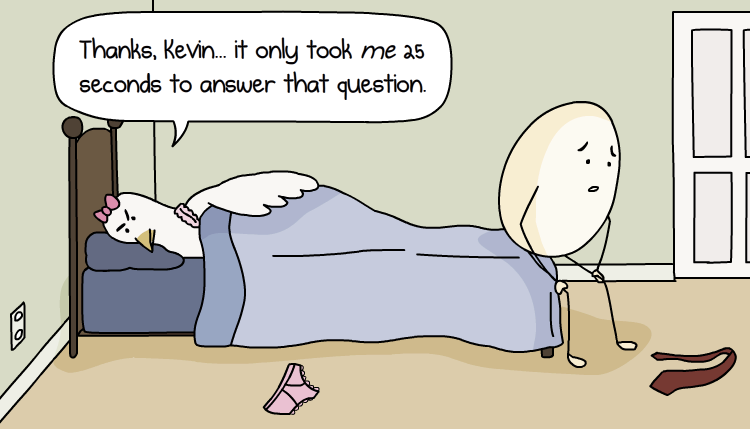 time wondering whether I would be sore etc. Start anew…mindset.
It felt a little like which came first, the chicken or the egg but my perception was once I drop all resistance to being fit/energetic/positive/having fun/growing/learning etc, etc., I just was fit/energetic/positive/having fun/growing/learning etc. I really looked wide in my life and knew that I was using up a lot of energy denying the truth, not acting for my highest good that I was a less fit version of myself as a result. I got great satisfaction from a good hard swim during times of frustration but never like this week.
Getting back to the specific example: we did 50 meters of the drill 10 times (500 meters). We were to count how many strokes we take each length -25 metres. I overheard Coach, through the water – remember, telling another swimmer that "28 is too many strokes".

 Oh yeah, let me count, "23". Coach gives me the one tip of the two I get through the last two workouts that were specific to me. Next length, I count 20. Nice improvement. I get it down to 18? Really? Maybe I lost track of counting but I do not think so. That was amazing! I guess swimming for ten years does make me more coachable but mindset seemed the premiere reason. I remembered how hard it is to count strokes when you are focusing on so many other things – maybe a bit fatigued. It was as easy as pie today. I was guilty of trying "too hard" and "overbreathing" – funny comments from my past. But I clearly look back and see how well earned those comments were -talking the early years before Jean-Luc came along in 2004. It was one fateful Monday night when I entered the pool for a workout and left within five minutes, went home. The first thing I did was a pregnancy test – I was pregnant. Not feeling capable of a swim workout was my first sign of pregnancy that time around. Just today I was swimming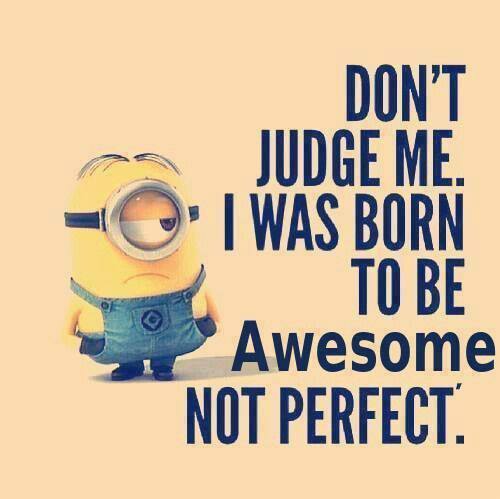 alongside a wonderful lady seven and a half months pregnant. She pickled and canned her garden veggies with all of her extra energy. I was impressed! Many of the women have done it over the years, but somehow, that was not going to be me. Story "Doctor Heal Thyself" talks about that some more. Will publish when inspiration hits.
I had swam so many workouts with Coach. They are never the same way twice. I have always marveled this amazing fact. On the first swim, she came up with a drill that I had never done before. The pull buoy was between our ankles. We were pulling with our bare hands -no paddles. This will put more emphasis on the core muscles – oh no. This drill reminded me why it is good to do a plank once in a while. I am fishtailing a bit – sign of weak core she said. So funny. I go home and assume the position – plank. Now I am motivated to add a plank-filled minute or two once in a while to my routine. I entertain myself if nothing else. If I am laughing, it is good. I was laughing as Jacques, son, tried to sit on me while I was planking – the laugh actually adds to the workout- so good. And the 110 pounds ends the plank!
Well one of the very best things to come out of my swim career is meeting one of my dearest friends. I do not want to downplay meeting Coach and all the other beautiful people that swim with us. I could write a book about them all. It is always amazing when you find a new friend that just enters your heart instantly and will never budge.
 My fellow swimmer is one of those rare friends for me. I proclaimed myself as her sister one day not that long after. Her infectious, characteristic laugh has warmed my heart ever since I met her in 2006. We both vibrate in the memory of our friendship unfolding. It was not through our kids but in participating in an activity that was just for ourselves that we met. If you have been paying attention…that was swimming. We both had kids just under two years old so that was one of the similarities that we discovered. I will never forget the fateful day in the hot tub when the deep commitment to each other was made… without words. I was so tickled and complimented when she said that she was soooo surprised that I was trained as a Doctor. She would have pegged me as a sales rep. or something. So interesting. And so true. I evade definition. I have always known that.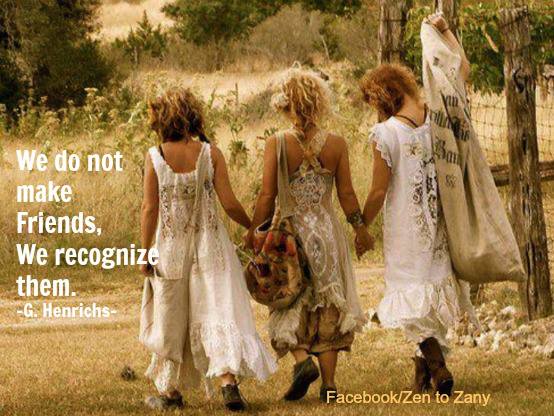 Well she is the very same. She, in her former life, was trained as a teacher. She left the Principal track to pursue life as a mother and wife to her Physician/MBA husband – her man is a unique blend also – and a million other things, gotta hate labels. We love to pontificate the finer nuances of life together. My little hobby of Education Advocacy fit nicely with her amazing experiences in the Education Systems in Ontario, Manitoba, British Columbia and Alberta – solely as a parent in Alberta. There is not a topic that we have not covered. We can go right back to our teenaged selves in a heartbeat – we love that! There is nothing like a friend that can take you everywhere there is to go in this world in one conversation. She is that friend for me. We go to each other in all times – good, bad and ugly. We see our future brighter with each other in it. I think it is love.
September 6, 2012:  Kids come home from school – I am distracted from whatever I was working on. I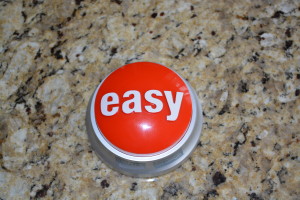 captured this interesting hot tub conversation into my Sept. 6, 2012 word doc.  I copy it here as it includes an interesting post- swim workout conversation.
As I write, two neighbor boys are here playing with my two sons. I do not think the Easy Button has had a moment's rest. "That was easy" is spoken out loud by a calm deep man's voice upon pushing a large, red button marked easy. It is part of a Staples campaign: very addictive!! That was easy…
Conversation in the hot tub after my second swim workout of the season with my coached masters group: there was a lineup for the showers so jump in the hot tub! I was there with three others – fellow swimmers. I have known two of them for years, they are lawyers. One would be enjoying the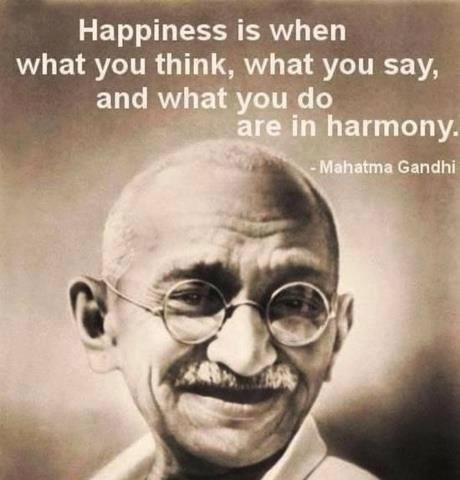 next year as inactive with the bar and the other would be re-entering the bar – or legal society or whatever they call it – in three months. She would need to retake the big exam and pay huge reinstatement fees as she had been parenting four children born across seven years – like me except squeezed an extra bundle of love in there. Mirroring my own domestic changes, her family had taken on the two household variety. I asked both of them what type of law they practice. One was employed by a large Construction Firm in town so tailored to their needs. The other called her past work litigation with the view to more exposure to other general law when the job would start three months down the line. I ask what they thought about the Collaborative Style of practice. I was tickled by the back and forth. They deemed Collaboration as only useful in Family Law. I questioned this promptly. They said that only in Family matters are both parties invested in the outcome. Really? I put it out there that everyone could benefit if they chose to go there. I believe this could have a huge impact in the world. They retorted back that the clients decide. I asked them to entertain that the lawyers could also choose to decide. I did not get a chance to share that I found a lawyer that made the personal choice to limit her practice to Collaborative only. Begged another conversation with my cherished Collaborative Lawyer, sits beside me in the administration of my marital change. How would she respond to their statements? If the only kind of lawyers non-family clients can find are the confrontational complete with 'winners' and 'losers' kind, then of course, they will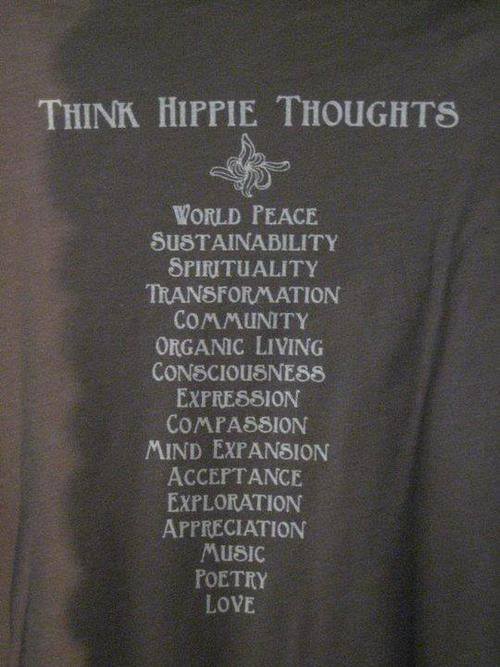 choose this. Not sure I would call that a choice though. Does anyone know there is an alternative? Somehow I did. My mom worked, as a lawyer with the Federal Government at the time, with my lawyer's husband – connections. One of the swimming lawyers asked with authentic interest where did I get my ideas from? I answer, "the Universe". I am quickly informed with a lighthearted tone that I am in the wrong generation– alluding to hippies I presume. Really? The third lady piped in, oh, you want world peace.  Summed it up nicely…
I admit that I do – amazing that she went there. More by vibration because the words did not say it. Love this song Ghandi Rap- Be The Change about fellow Lawyer, Mahatma Ghandi.  This discourse tickled me silly. My ability to see the humor in all situations was huge and new. Jacques, my son, had really noted it. I felt the change in myself. I did not have to convince anyone of anything. I did feel this way and I was not afraid to share my opinion – yeah for me! I know one of them will never remember the conversation and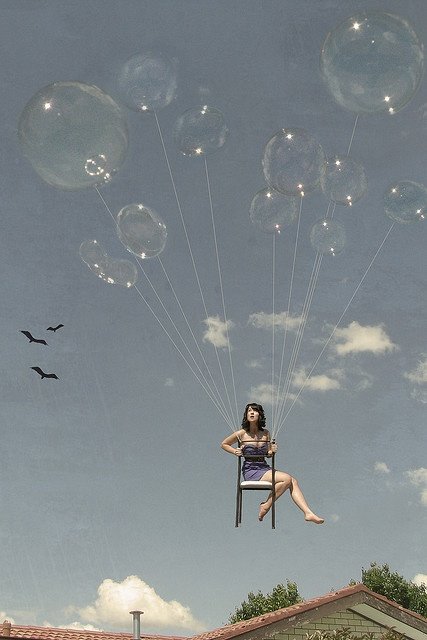 maybe the other will come back to me to discuss more. I could be sure that everyone was respected – by me anyway. It was a fun exchange. Transformed, I am … in the stylings of Yoda. Felt great! I am an ex-activist. I would just be myself- so good! Nobody gets hurt…
Wrote early September 2012
June 29, 2014
This piece was written about a month and a half before my first Manic Episode. I was on my way up. I recall saying at one of the next swim workouts, while waiting in line for a shower, "I am going up … and I am taking everyone with me." I still feel it … even when I am not crazy.