April 15, 2014 (Date Written)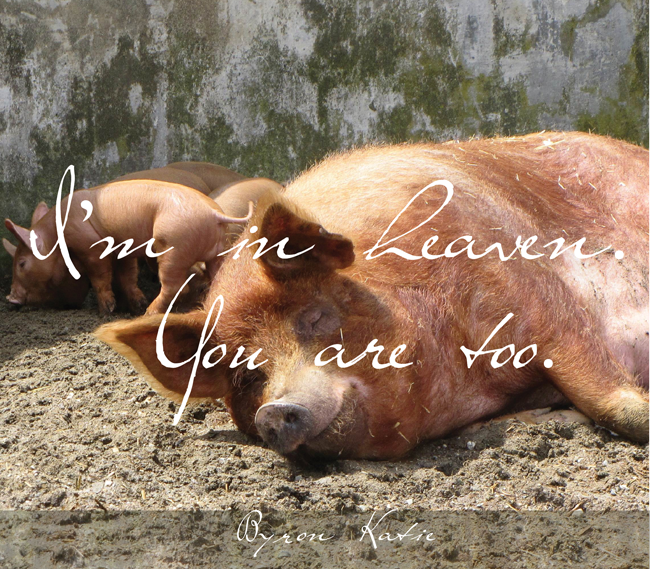 I have always loved the song by Phil Collins "In The Air Tonight" where this line is sung. As a late teenager, I recall discovering that it is a special song that needs to be played very loud in the dark. Driving at night is good, too. You know those ones? That is what is was to me. I owned the album in cassette form. So few songs have I repurchased on itunes just to have it in today's world. I did purchase this one. BUT its production quality was not that good. It really stood out on my playlist. I would have to adjust the volume so much higher than the rest of the tunes and could not relive the effect I remember. I removed it from my lists. Disappointment. Maybe it is me who changed? Who knows?
One fine day in March 2014, I attended the movie Son of God in Calgary which prompted my 'blasphemous' story Lost In Translation. Following the movie, I heard a cover of "In The Air" while in the theatre lobby. Shazam!! (the name of the iphone app. that I used to learn the origin of the song that stopped me in my tracks).
Feel It (In The Air Tonight) by Naturally 7
It Blows the Original. Out. Of. The Water.
It uses the original song as a springboard. Not really a cover but could not exist without the original inspiration. Isn't it so cool when 'co-creations' like this happen? Every artist gathers their inspirations from the world and puts their own spin on it. I kind of think of my own stories this way. I cannot do it without someone else's creative expression to act as my springboard.
I had brunch with a treasured friend this past week. (She is my co-creator for this story). She described my writing style as "Abstract Art". My writing is to the writing world what abstract art is to the art world. Hey, I am liking the sound of that. She went on to say that when she attends a big Art Gallery, she will always see the Traditional Art first but never misses perusing the Abstract Art display also. She may find it harder to approach, but usually will find one or two that really speak to her. She sees it as "opening her mind". Soooo interesting…
I took no offense. I have often wondered why anyone would want to read my stories. My friend gave me a solid reason that makes sense to me. Very uplifting. A true friend is so transparent and authentic, how could it possibly offend? Right? I saw the truth in her statements. It comforts me as I prepare for the nearly 100% possibility that many will not 'jive' with my stories. Totally fine. I can only be mySelf. I tried being someone else…and it did not work out that well. I wrote a lot of stories about that too. BUT it was all perfect…for my Evolution. Alleluia!
That brings me to the concept of Freewill versus Predetermination. Sounds kind of heavy, I guess. It was so funny because my friend and I had our brunch at what she calls "a hole in the wall" in downtown Edmonton. It is as understated as a restaurant can get. It reminded me of diners where I have eaten in rural Alberta and Saskatchewan. No Interior Design touches. No color. Maybe 10 tables of four and a counter with 10 or more backless round stools permanently fixed to the floor. You pay, cash only, at the front counter that seconds as a glass display for chocolate bars. Fond memories rise up for me. She is tickled (but not surprised) that I share her nostalgia for a place like this. She has taken others who have not embraced the experience. I have probably driven by it a hundred times but did not take notice…until now. We enjoyed a decent eggs breakfast with weak coffee pouring freely. It is truly all about the "visit" and discussion. So as we are being seated and menus set down, I cannot hold back the beginning of the discussion and say "Freewill versus Predetermination". The waitress is taken aback…ha ha ha ha and states, "Wow, heavy" but smiles. OK, I am busted. We laugh. For a millisecond I am embarrassed. Carry on.
I resonate so strongly with messages from a teacher named, Matt Kahn. He lives in Seattle, Washington, not too far away, in the United States. One of my Facebook friends had shared a You Tube video of one of his talks. I happened to watch it on Christmas Day 2013. My kids were with their Dad. I was enjoying some solitary entertainment. I do not celebrate Christmas so it is more just a day for me. However, I delight that I received knowledge of Matt Kahn as a 'Christmas Gift'. Sometimes the best gifts are free, I often say. I see him as a man who has clarity in his purpose and is sharing his gifts. I have gone on to purchase attendance at a retreat he gave in Portland, Oregan and weekly talk series he gives. It was his talk on Freewill versus Predetermination that had me all excited. I feel I have played with the question since I was 12 years old. My longest standing childhood friend and I were giving our PhD dissertations in Psychology to each other back in Junior High. It continues to this day…
I have waffled back and forth. I have never been able to feel good about landing on one or the other.
Well, leave it to Matt to declare "It is both". They are "SoulMates". Yes!!
(I've been waiting for this moment for all my Life.) Why didn't I think of that? Feels like I have been in a 30 year rut. My thinking process was not loose enough to come up with this myself. As I had thought about the question a LOT, I recognized it as truth for me but could not come up with it on my own. It is what it is. We can only do our best and be ourSelves.
He has a simple analogy to attempt to describe it. To connect to the analogy, perhaps you have had to review the topic of Quantum Physics and spent some time contemplating these things, not sure. Maybe you have a trusted friend with deep knowledge in Physics. I once heard a great joke that I am adapting for this context. If you have not read a lot of books on Quantum Physics, sleep with someone who has. Ha ha. (Energetic transfer??) Do not worry about the details. Implied is a belief in the idea of simultaneous timelines coexisting right now. Holographic alternate versions of yourself. If that is stretching a bit far, no worries. For me, it feels like a missing puzzle piece has been identified. (I've been waiting for this moment for all my Life. Tee hee)
His analogy is of You (pretend now) getting into the habit of buying a lottery ticket daily. One momentous day three years into this habit, you win big – millions of dollars. The concept of you winning the lottery was 'predetermined'. You freely chose to buy the ticket every day for three years.
In an alternate timeline, You never develop the habit of buying a lottery ticket BUT one fine day (matching the momentous day in the other timeline) you are so inspired/urged to buy a lottery ticket and you win big – millions of dollars. Same predetermined event occurs. Different choice was made regarding the purchase of lottery tickets. That is how Predetermination can coexist with Freewill choices. The two life experiences are different but share a big event. Which of the two options might feel better to live out? It is your choice. IF you choose to believe in this concept I share, it is very peaceful. You know that what is destined for you will come to you either way….so you may as well choose what feels best in each moment. Our emotions are our compass. Our "heart" is our compass. I have fired my mind as the CEO of my Life a few years ago. I see the mind now as a handy tool to refer to. I check in with my feelings first. The mind and heart are also Soulmates. Collective consciousness (developed Western world), in my perception has placed the Mind as the CEO. The heart is often cast aside for countless reasons. (Ego/mind is an imaginary reason factory, read on.)
Moral of the Story: (OK, let me see if I can do this. Probably more than one.)
We have Freewill choices that work around some predetermined events.
When you connect to your highest version of yourSelf, you will trust that you will do what you need to do, when you need to do it. Your intuition will nudge you. (So you don't have to worry…sweet). When you learn to trust this, Life gets easy…and fun (except when it is not). Not included here but I feel good to add that you trust that whatever comes into your experience is designed for your growth and evolution. Sometimes it will be challenges…BUT with your clear connection to yourSelf, you will be aware of what you are to learn, let emotions flow through you (preventing blockages that lead to illness and despair).
I have heard a definition of Abundance from Bashar as:
Abundance: doing what you need to do when you need to do it.
I add: So if you can trust in yourSelf, believe in yourSelf, you can sit back and relax. BUT do not ignore you intuitive nudges. There comes a point when you just know what needs to be done and when.
…then you push the Easy Button.
"That was easy".
You know how you look at the person/coworker/neighbor/sibling who seems to be having way more fun than you? They do not stress about the things you think they should and yet things are always working out for them. I used to wonder that too. To me, this is the answer.
(I've been waiting for this moment for all my Life).
I am not sure if you see how this links into the concept of Freewill and Predetermination or not.
Matt includes in the discussion that the Ego is an "imaginary reason factory".
You #1 would say that the reason you won the lottery was because you bought a ticket every day for 3 years. But…maybe it was just destiny.
You #2 would say that I won the lottery out of sheer luck. But No, you followed your intuitive nudge. Your clarity helped you to line up with your "destiny". You can mash this around your brain a little… Go ahead. It is Fun!
In the end, just thinking about this is not necessarily going to convince you. My hope is that it opens your mind to a possible choice in beliefs. The bottom line in this life is we choose our beliefs. If those beliefs limit your life, maybe you would consider changing your mind.
"That was easy". You know how much I love the easy button! If you don't, you do now.
For my life, I choose this belief of the SoulMate partnership between Freewill and Destiny or Predetermination. For today anyway. Next week, I can change again if I see fit. Experience might show me an alternative. Anything could happen…
The concept of choice. When you wake up each morning, we get to choose whether to put on the "rose colored glasses" (like Forrest Gump) or the "grey colored glasses" or some hue in between. The predetermined events will be the same BUT the experience of them will feel different.
Heaven and Hell are the same place my friend.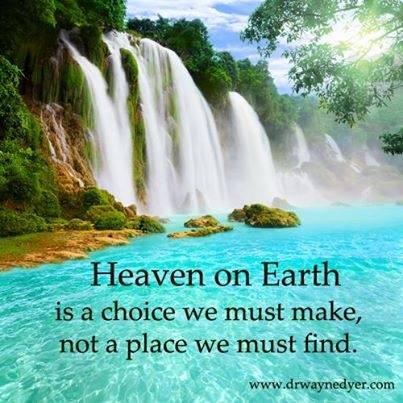 As in the words of my Dad, "listen to me now, believe me later". Or not. It is your choice.
No hair off my back. (I am laughing. This is an inside joke with my parenting partner. I actually said this one day. He never let me forget it. It comes up regularly. I think even in the last month. Thankful for his sense of humor!)
The best learning comes from your own experience. Try it on. See how it fits.
That gets me back to my visit with my friend. After breakfast we went out for lattes. As our discussion ebbed and flowed, I just stated
"I have been waiting for this moment all of my Life".
(Isn't this the case in every moment…??)
I meant it from the bottom of my heart. I was referring to our enriching friendship and discussion – like it was the most momentous thing that ever happened to me. I felt so present with her.
Both of us got those lovely little goosebumps that I interpret to mean we have hit deep truth. We laughed at the hyperbole.
Dictionary.com defines hyperbole:
1. obvious and intentional exaggeration
2. an extravagant statement or figure of speech not intended to be taken literally, as in "to wait an eternity".
The paradox of the statement was so cool. Because on one hand it sounds like an exaggeration YET on the other hand it was no exaggeration. That is why we both got the goosebumps. That moment felt like a predetermined event. Maybe they all are. That is how a gentle twist in perception can turn hell into heaven on earth. If you choose to look at it that way. I do…
Jesu Joy of Man's Desiring – string duet (1:33)
Seems fitting after the "I do". I walked out of the Chapel on my own Wedding Day to a piano version of this same song. Ha ha. (Paul Lorieau's sister was accompanying him. For the Edmontonians in the crowd, "I have friends in high places". Paul Lorieau sang the National Anthem at the Edmonton Oiler Hockey Games for years. Paul is an Edmonton celebrity and a personal friend. Call me a "namedropper".)
P.S. -Just read this blog from an Australian Empowerment Coach, Dana Mrkich. I like the way she discusses Free Will – emphasizing that awareness of 'invisible forces' (energy) that influence us is helpful.
The mind's job is to validate what it thinks.  Byron Katie

If you are happy in your present situation with the mind as CEO, then carry on. Otherwise, make another choice.
Don't worry that your life is turning upside down.
How do you know that the side you are used to is better than the one to come? Rumi
Just have to include this little number:
It's the End of the World by Great Big Sea (Canadian Band !! Covering the old REM tune)
Notice how jovial they sound? It is the end of the world as we know it…in every moment. IN my world …
Feel it!