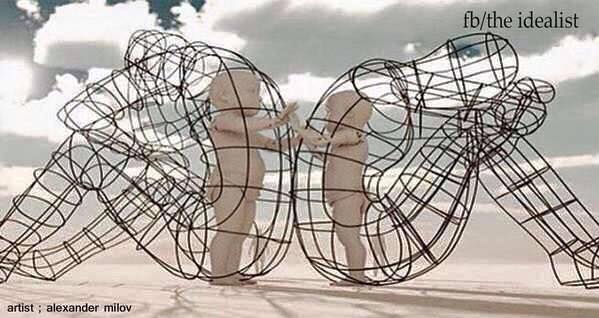 The inner child holds the key.
The key to one's optimal health.
In the hands.
Of a child.
The inner parent has misunderstood.
Their love for the child sees the need to protect that child by taking away the key.
How can a child be left responsible for such an important and relevant task?
Another of many …
Epic.
Misunderstandings.
The inner critic approves of the rationale of the inner parent.
The inner critic and parent could exist as one distorted entity.
Or be two separate ones.
Or somewhere in between.
The adults have had their turn with the key.
For millennia now.
Stuck in a loop we are.
Time for the inner children to take a turn now.
Children naturally align to joy.
They look for.
And find.
Activities that they enjoy.
The idea of settling for suboptimal is counterintuitive to a child.
Our current normal is better termed suboptimal.
Go for optimal.
Says one's inner child.
The inner critic is unable to meet the needs of the inner child.
The inner parent is unable to meet the needs of the inner child.
No worries.
The inner child is fully capable of meeting his or her own needs.
As long as the adults allow the natural course.
If one is unable to help,
At least do not hinder.
It is time …
To enable and empower one's inner child.
Now.
The inner child sees clearly.
Holds no grudges despite the routine boundary-crossings in the name of love.
The child understands the good intentions behind the captivating habits of our world.
The child embraces, nurtures and treasures all aspects of itself when in the optimal state.
No need to conceptualize or label the current state of affairs.
Simply give the inner child the key that so naturally belongs in his or her hand.
The emotional GPS will instantly initiate.
The natural attraction to what feels good leads the evolution to an optimal state.
Children are silly, curious, intelligent, playful and lighthearted … By design.
It is optimal for us to keep this aspect alive and flourishing as part of who we are.
Eternally.
(1000)
Upside Down by Jack Johnson, Curious George features prominently.
Video as a whole (800)