I laugh as I recall being interviewed by my then 13 year old daughter years ago. She had a school assignment that required she interview an adult and determine why

they entered their chosen profession. I learned about myself that day. She got an "A" on the assignment where she clarified my choice of profession to "for lack of a better idea". Not the most inspiring of reasons. Of course, she put it together much more eloquently. She is a gifted writer. There were other answers too but this one rang through her short essay.  I had to admit to myself that summed it up concisely. I guess it was no surprise that the profession was not a long-term fit. I practiced full-time for five years. I went on to do part-time locums when I was not on maternity leave which dwindled down sharply to end six years later.
I have many times wondered how I ended up as a Doctor. I must admit, however, the training was the most amazing experience. I learned so much about human nature. So much that I was left feeling like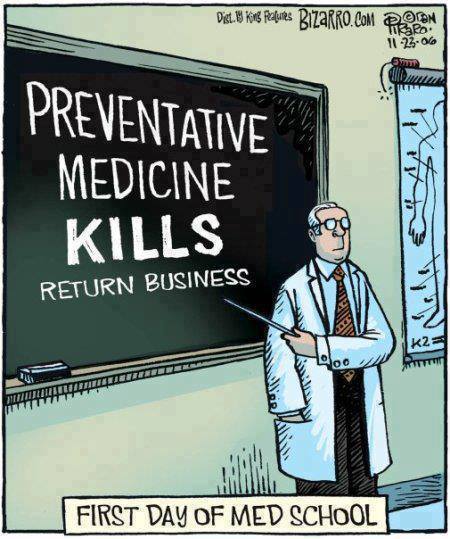 my medical work was spitting into the wind. My intuitive sense was that most people were not interested in getting to the root of what was making them unwell. They handed over the reigns to the doctor and hoped for the best. I, along with the patient, was frustrated as the chief complaint was often not amenable to western medical science. I naturally gravitated to exploring where their spiritual beliefs lay as I saw that as a more fundamental alternative … along with the oh so infamous lifestyle changes. Patients were not very receptive to this. It was my perception that they often left unsatisfied. They expected me to magically know what ailed them and be able to write a prescription with the miracle cure in pill form. Sounds cynical but that was my perception. I often stated, mostly to myself, that I am not a vending machine where one pushes a button and then the self-chosen prescription drops out. By the end, I could hardly write a prescription at all.
An argument could be made that payment by the Government to subsidize my medical training might have been better spent on another candidate. I cannot deny this. The return on investment in my career was very much lower than the norm in the traditional view. I was aware of Doctors from the older generation, especially male as they mostly were, holding animosity towards young female doctors at the best of times as our work ethic tended to involve shorter work weeks. Again, I cannot argue this view. I have often said that I took my own advice to be healthy: left the profession entirely – a lifestyle change. Ha ha.
In general, doctors are discouraged from treating themselves or family members. Not that it stopped me from doing it. Lack of objectivity is the concern. My experience found this valid. One harrowing story involved me calling an ambulance for Elise, my firstborn, when she was 11 months old. She had a cold with a fever. Fine. I can handle that. She took a long nap. … Rest is good for all illnesses. Somehow I was quite contentedly watching Oprah one moment, and the next moment I did the math
and determined the nap was 5 hours long. Hmmmm… slightly worrisome. Let me try to wake her. She was breathing but not responding or waking up. Instantaneous panic!! I was berating myself for being too brave. She had meningitis!! Aaaaah! Will she stop breathing? Call 9-1-1!!  Before calling 9-1-1, I called my husband.  I would not want to experience this panic all by myself.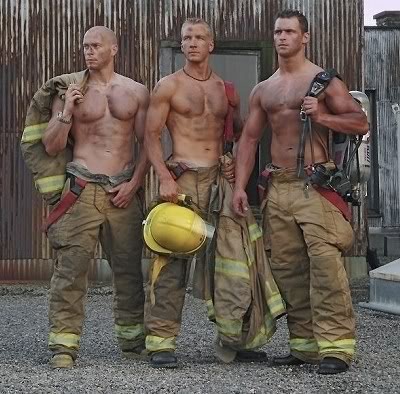 Right?  He ended up beating the Ambulance driving home like a madman.  He worked near the University Hospital.  The two vehicles were traveling the same route.  In his panic, he won that race.  Gotta love a man who knows how to drive. Well it is amazing how quickly a child will wake when four firemen, first on the scene, clomp in wearing full uniform. By that time, I was so panicked that I insisted she be taken by the ambulance anyway. She seemed normally responsive by then but I couldn't calm myself to imagine driving to the hospital.  When my husband turned up, I was stubborn about it.  My mind was made up! In the end, she likely had a viral meningitis. It resolved without incident. One of my more embarrassing medical moments.  Certainly not the only one.  I was relieved and mortally embarrassed at the same time when the ER nurse was a High School classmate…and the wife of my first boyfriend.  She was absolutely lovely with her compassion. In that moment, I was not the calm, cool, collected Doctor you see on those TV shows…
Back to examples of treating myself. I have always felt that my health was excellent. Medical training helped me to see the concept that when someone has a low grade abnormality or variation, they may not be in the most objective position to evaluate their own health.  Asthma came up a lot in this regard. It can take time or a specific incident where you realize that perhaps you are not enjoying the fullness of health that you might….but you do not know the difference. Feels normal to the patient.

For me snoring was a lifelong condition. My parents often told me as a child that my snoring was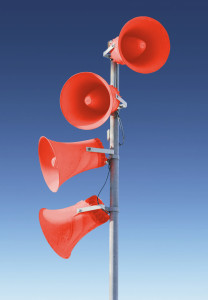 really loud and disturbed them in the other room. I felt bad on sleepovers when my friends would complain. I think it worsened into adulthood. A weekend getaway to New York at eighteen resulted in sleepless nights for my poor friend. It affected my self esteem slightly. But I did not think of it as affecting my health too much. Until I got pregnant! It was so much worse while I was pregnant and nasal congestion of pregnancy put me over the top. With my first pregnancy, I resorted to the Breath Right nasal strips. They seemed essential at night for me to breath. Once the baby was born, I just kept on using them. So romantic…
During my second pregnancy, I became more concerned. It seemed worse…. I was noticing that it was unsafe to drive in the early afternoon. I was soooo sleepy that I could just imagine closing my eyes and I would be off in la la land in a flash. That is when I decided to order a sleep apnea test for myself.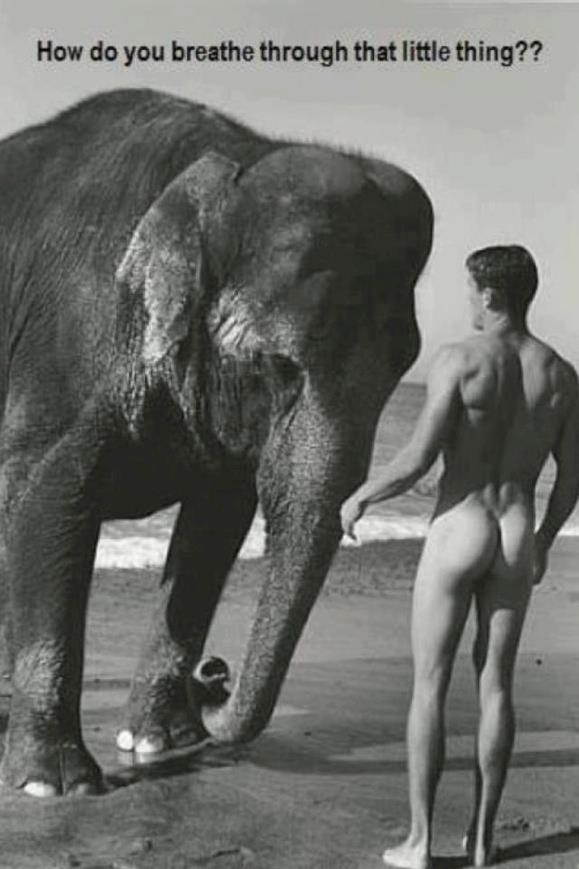 I had ordered it a few times for patients and just got the whim that I should try it for myself. Was my oxygen level being affected? Just how bad was my snoring? Really bad! I stopped breathing hundreds of times in the night resulting in a low blood oxygen level. The test involved borrowing a small box device and hooking yourself up with heart monitors and an oxygen sensor for your finger. The device records the results of your oxygen levels and heartrate frequently as you sleep. So the picture was very clear that I was experiencing a problem, sleep apnea.
Once I had delivered my precious Jacques, I went to see an Ear, Nose, Throat specialist -only after having my husband determine who was the best. Ears, Nose, Throat and Opthalmology shared the same Operating Room so he just asked the staff. I was shocked when the surgeon informed me that there were four operations that would bring my nose and throat up to snuff. Kind of humbling. I will spare you the details. My weight was normal.
My neck is long. I did not fit the picture of a sleep apnea patient. He did not believe that I had sleep apnea. He insisted on repeating the test – ordered by him this time. The results came back the same and he was so surprised. He recommended surgery, one step at a time, to correct some anatomical variations but did not expect that it would truly help the sleep apnea. So the first two were performed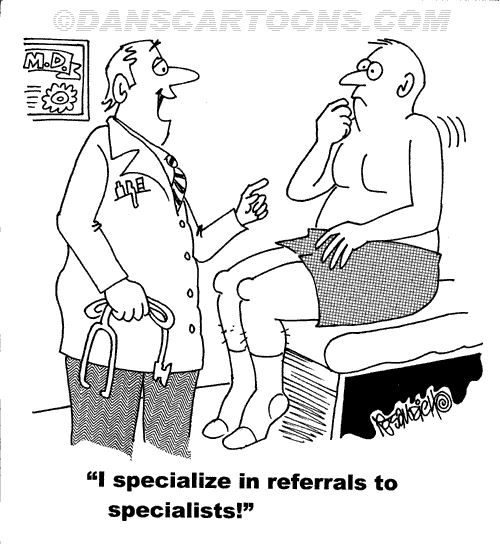 and it made a difference to my mind. There was even a slight cosmetic improvement to the nose (when looking up towards the nostrils – I would not recommend). I felt great about the result.
I happily got pregnant for the third time and anticipated not having the nose and breathing issues this time. Sadly, once pregnant I noticed the problem was the same. Maybe slightly better. I repeated the Sleep Apnea test and it showed moderate sleep apnea still. I started using CPAP. It is a device that via a nose mask maintains positive pressure to keep your airway open. It is a little hard to adjust to but I felt it helped me. Again, horrifically unglamorous. Once I delivered Jean-Luc, the test showed only mild Sleep Apnea. I was determined to get rid of it. The third operation was the Laser Palato-uvuloplasty, the Snoring Surgery. I requested the Surgeon to do it. He was so adamant that this could not help Sleep Apnea but would help the snoring. I was skeptical how he could be so sure about that. Maybe he wanted to adjust my expectations. He does not want to be liable for not curing the sleep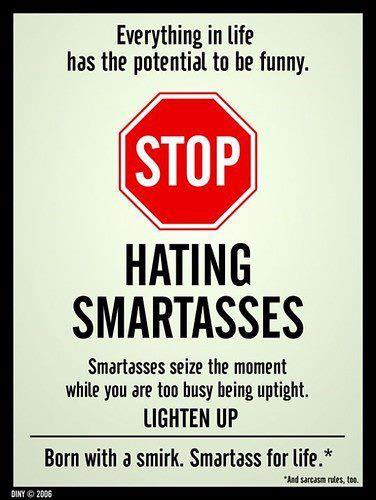 apnea. My marriage partner at the time was having sleep issues so I also wanted to help him too by treating my snoring. The procedure was 100% successful. I do not snore at all – yeah!! I cannot even make the pig snorting noise anymore. An unusual side effect to be sure. It also cured the sleep apnea. My own logic expected this despite the ENT specialist not agreeing. After the procedure was complete, my confident surgeon told me that "now you have the palate that God intended". Interesting choice of words…. Thanks God!

The Surgeon was quite a character. He said the same about me… I came to learn. We had quite a few sporting swordfights with words. We seemed to equally enjoy the cutting banter.  It was each and every time we saw each other. We were both clever and did not let the other get away with anything. There is something about a confident surgeon. You definitely want one of those.  I was married to one of those – although my former husband is reknowned for his excellent bedside manner.
The ENT Surgeon was known as lacking in social graces, perhaps unpleasant.  I have found over the years, that I do not mind that one bit.  I love knowing that a person is speaking freely, whether politically correct or not.  So his reputation was as "the best nose surgeon" but shame about the ornery personality or as is often described as lack of bedside manner. 
King of Bedside Manor by the Barenaked Ladies
But really, in this world, when one speaks their mind, it is refreshing.  Way more interesting when someone's viewpoint falls outside what is expected by the social norms.  I do not have to take anything personally.  If I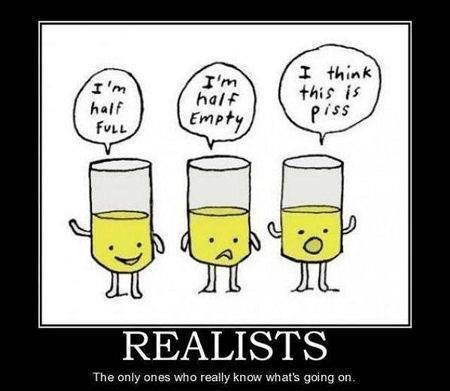 do, it is more my problem.  I loved our battles of words.  His opinion of me did not hurt my feelings.  I understood him.  My favorite battle delighted me.  He uttered the disdain that I was so familiar with.  He accused me, as a young female General Practitioner, of working slack hours.  How could the system survive with the likes of my kind set loose upon the world.  I may be dramatizing but he said something fairly cutting along those lines.  I had never heard this view spoken so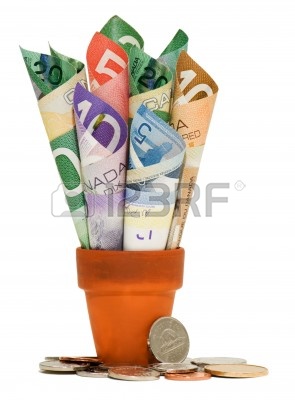 freely.  Without hesitation, I cut straight to the chase and accused him, oh, would you work for my fees as a General Practitioner?  I received the respect from him that I deserved right then.  He stated, "Good point".  Left him with a smirk on his face.  I had slept long with the jealousy and disdain that I could learn the same material alongside somebody in Medical School lectures and then magically be worth about one tenth of their value based on annual salary once we set to work.  Yes their training exceeded mine by 2-4 years also.  Who is cutting hairs?  Oh yes, my former husband was a microscopic surgeon.  He was capable of cutting hairs.  Yes I chose to be a slacker but had I worked my butt off maybe I would die young and be worth one fifth of my fancy surgical subspecialty comrade.  As petty as that sounds, I  honestly thought rarely of it.  Crept into my consciousness from time to time.  If you cannot be a fancy subspecialty Surgeon, just sleep with one.  That was my motto.  Ha ha.  My former husband was still in training when we got married.  I had no idea about the professional jealousy thing until much later.

Shortly following one of my surgeries, my friendly neighborhood ENT surgeon mentions to my then husband that I was a typical anxious, neurotic, Doctor's wife.  Ouch!  He was bang on though.  Hate it when that happens. There are lots of us around, I have noticed.  So many might feel that this was pretty inappropriate to tell
a guy his wife is a nutcase of sorts.  Maybe he was just calling a spade a spade.  I had come to trust this Surgeon to speak truth even when it wasn't sugar coated.  I percolated his assessment in my mind.  However, that was prior to my treatment by the King of Bedside Manor who in his own words returned me to my God-like state.  I am not making this stuff up… and am so thankful for my gifted friend.  I should mention that he was also gifting: did not charge me the over $1000 fee for the Snoring Surgery – not covered under Alberta Healthcare.  Touching gesture…did not expect.  Was gladly ready to pay:  my salvation surgery.  Colleague courtesy he called it.  Wow!  Left with love and respect for the ENT Surgeon.  Even before the generous gift.  His authenticity was a timely offering.
This was a turning point in my life.  I started to live without anxiety.  My sleep became restorative for the first time in many years.  That is where the beginning to the end of my marriage was found.  I no longer fit the bill as an anxious, neurotic Doctor's wife.  Not a match anymore.  So interesting…  Don't ya think?
I cannot help but wonder had I not been a Doctor, this problem might never have been sorted out.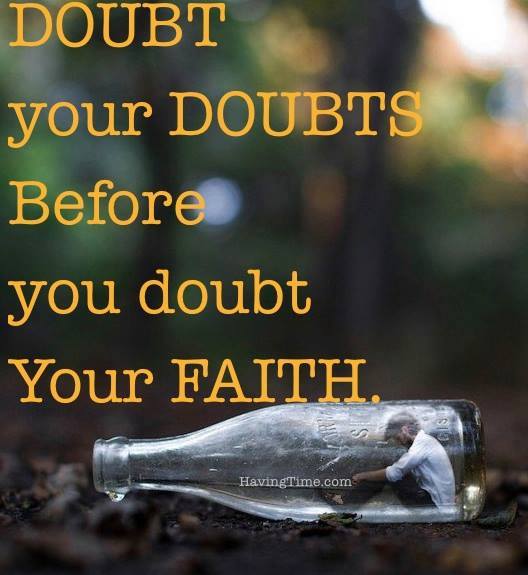 Assertiveness and a Medical Degree were helpful along the way to the cure. As I made my decisions about surgery, I thought about my Grandma. She had the same flimsy cartilage that I have in my nose. She snored loudly her whole life. She was quite anxious. I listened carefully to her stories and it would seem her anxiety started in early adulthood and worsened with time. For me, after having the definitive treatment for both the loud snoring and the sleep apnea, I realized that I had been anxious. Only once the anxiety settled did I notice that it was even there in the first place. I did not think of myself as anxious while living it but only when looking back. I am so grateful that I can enjoy life with less anxiety than I would otherwise have had. Loved that my intuition quietly led me to rid myself of this condition…that I did not even perceive that I had.

Maybe I became a Doctor so that I could diagnose myself with this unusual – for a slim girl – diagnosis. There seems exceptions to every rule. One thing I learned in my short medical career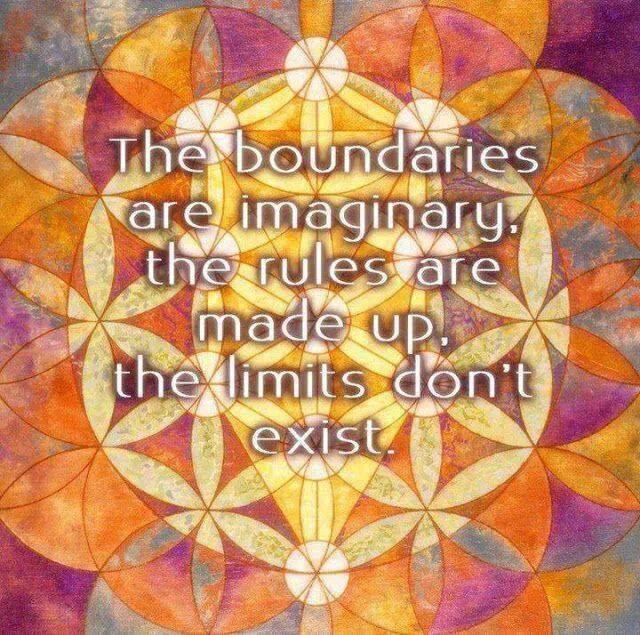 is to listen to a patient's intuition. It usually points in a helpful direction.
This reminds me of an analogy from one of my favorite authors, Don Miguel Ruiz. If an entire population shares the same skin disease and one gets cured. It would appear that the one with the cure has the disease. That objectivity problem again…

Let that one roll around in your mind. For me this loosens my grip on the idea that I know what anything is. Collective beliefs may not serve our highest good. Keeping an open mind that what we think we know may actually not be correct as firmly as we might like allows for possible solutions or ideas to come forward. Alternate ways of looking at things may lead to an understanding that serves the individual and/or the collective better.
"Freedom in not knowing."
I think my point is that the brain is a tool…not without its limitations. Intuition is another tool.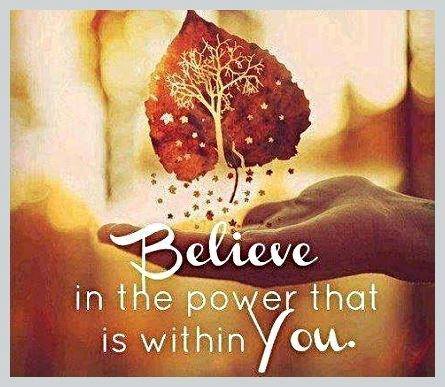 Underutilized in my opinion. Intuition is where genius lies. Inspired ideas are found with the intuition.
One last point: the most important person in any healing is the person themselves. We are our own healers. Our intuition may guide us to others for help – including western medical doctors. True healing is orchestrated by the patient themselves. The fundamental element is Belief that you can be well. I am convinced of this. In the wise words my Dad often used with me,
"Listen to me now. Believe me later." Henry Beaudoin
Loved that one!!!
Remember – the mind can lag. The mind can get caught up in limitations. The heart/intuition, knows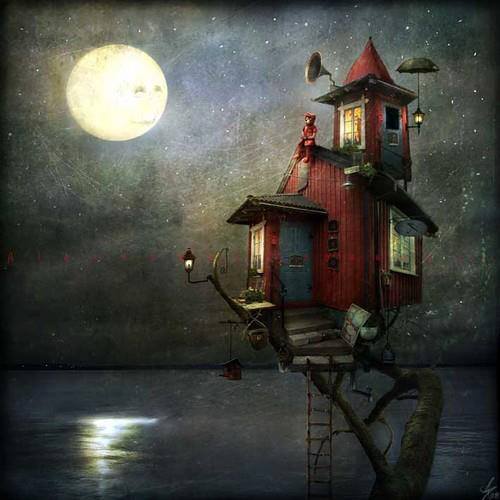 things that do not seem logically possible.
"Imagination is more important than knowledge." Albert Einstein
Countless books have been written demonstrating this concept in various people's experience.
Just imagine. You can Be your own Healer.
Body of Years by Mother, Mother
Written November 28, 2013