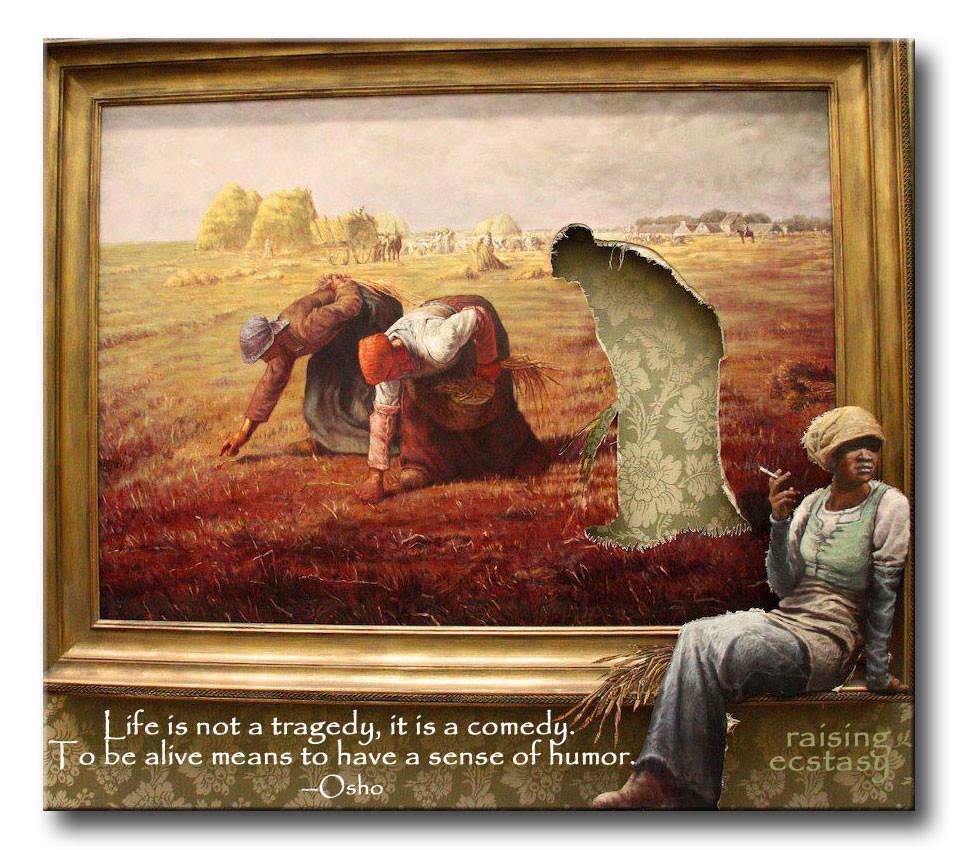 Despite the fact that I am 47 years young, I am thrilled to find myself pregnant!
I have been biding my time these last few years claiming to be writing a book. It has been a slow crescendo in seriousness towards this goal. Seems there were a lot of obstacles- subconscious ones. I recognize issue after issue and let them go. I think. So much easier to say than to do. Until that book is held in my hand, I will not know for sure how many more roadblocks lie ahead. I have been proclaiming to myself that I am a published author (started yesterday). I have four Facebook Pages but it is rare that the words are mine. I laugh at myself recycling the words and pictures of others. Love using Facebook as a Journal to remind me what I resonate with. Likely this will sound so self-evident, BUT I said to myself on this day, "I am a Retired Doctor and I write a Health Blog". Sobbing was my own instantaneous reaction. Wow! I recall reading a blog by Steve Pavlina stating that crying results when you hit deep truth. It is like seeing your hand for the first time in your life at 47 years of age despite the fact that it has always been there. Yet it scares me to think about publishing anything I have written. Makes no sense, I know. (Or maybe it does?? ha ha) Check in with yourself, "the crying sign". You are close to strong emotions when you see that one. Strong emotions are your compass. Simple tool. Use it.
My first blog entry just literally fell into my lap. I. Am. So. Excited!!!
(Excitement faded over the following two days – I add later… Still really uncomfortable with this concept.)
I am nothing if not enthusiastic. I quote myself: an oft repeated line.
It was near noon when the Blog was conceived, confirmed by the crying sign. Reminiscent of the day in 2000 when the Ultrasonographer told me my second child, a 12 week old fetus at this point, was a "boy" – both my daughter and husband at either side. Funny that when I was informed that my 3rd child was a boy, It was my daughter who cried. She was hoping for a girl. I smiled. I had one of each sex already so was pleased with whichever sex came along.
Back to 2014: Several hours later, I note a Facebook Post by my Xocai Chocolate distributor. She simply states, "I won $7000 on a scratchy". I am quick to "like" the post. Good for her. Shortly thereafter, I find this message in Facebook Messenger from my Chocolate lady:
Oh dear,dear,dear!!!You should not have liked or commented! Now you have to pick one of the 14 below & post a status. This is the 2014 breast cancer awareness game. Don't be a spoil sport, choose your poison & change your status.1) Damn diarrhoea 2)Just used my boobs to get to get out of a speeding ticket. 3)Anyone have a tampon. I'm out. 4) How do you get rid of foot fungus. 5)Why is nobody around when l am horny? 6) No toilet paper, goodbye socks. 7)Someone offered me a job as a prostitute but l' m hesitant. 8)l think l'm in love with someone what should l do? 9)l've decided to stop wearing underwear. 10)l still love my ex. 11) l really don't know how to tell anyone and l'm sick of hiding it l'm gay. 12) Guess it was 2 good 2 be true l'm pregnant. 13)Just won $7000 on a scratchy. 14)l've just found out l've been cheated on for the past 5 months. Post with no explanations. Sorry l fell for it too! !!!!
I toyed with a couple different ones out loud with my kids. Then it hit me. I am pregnant! I have conceived the Health Blog just hours before. The foreseeable assumptions people will make to the post of choice "Guess it was 2 good 2 be true l'm pregnant." aligns with my themes. I claim on Facebook that my job is to play with words, art and music at Beautiful Truth (the working title of my Book in progress– a collection of short stories about me coming through me – a cross between Elizabeth Gilbert's "Eat, Pray, Love" and Tina Fey's "Bossypants". Yes, I flatter myself…)
I decided against including with the post my long ago discovery of the "Your Man Reminder" app You Tube video – also part of the Breast Cancer Awareness Campaign. I took notice of the use of humor and sexuality to deliver a message. I actually downloaded the App. and was really disappointed. Anthony was nowhere to be found. (deflated sigh). I notice that the Update of the App. has more Anthony so likely I was not the only one noticing the Anthony deficiency. Entertaining…
The next morning, I have already forgotten my inspired actions of the prior evening. My parents phone before 10am. I miss the call by a hair so my mom has to leave a message. I can hear in her voice that she is hoping that my post is an April Fool's joke but not quite convinced. I wonder if perhaps she is upset. My stomach lurches as I contemplate the possibility that I have performed a mean act. That was not my intention. I think to one of several quotes handwritten on small squares of paper and taped to the lid of my laptop.
"I want to be truly helpful". I mean this in the biggest way.
I phone right back and leave a message (no details) while the message is being left for me. After about 5 minutes, I decide to call again. I want to be as compassionate as I can. My Dad answers. I do not keep him in suspense and inform him of the "conception" of my Health Blog. Insightfully, my Dad wonders if this is good or bad news… This reaction was outside of my consideration. I had expected a more jubilant response. Maybe we could enjoy a laugh together? Luckily, I am not at all attached to this expectation. I feel the small thrill of the 'unexpected'. The actual response gives me more to write about than the one anticipated. I imagine that for a parent it may not be such fantastic news at all when their child starts "blogging". Especially if the parent allows what their children do to define or reflect them. I speak hypothetically here. It is not my perception that my parents fall into this category. BUT I do not want to make assumptions. AND I will not take it personally if they do. For many, parenting is about control and conformity to the collective consciousness. It is an evolved parent who can stand back and cheer on their child (whether adult or not) to be and do what is authentic and inspiring for that child. It is my intuitive sense that there is no cheering going on in Arizona right now (my parents' location today). I choose not to assume OR take it personally. It has nothing to do with me.
As an aside, this was not the first time I had pulled a stunt like this. A couple of years ago, I posted on Facebook "I am coming out of the closet…" . In the first comment I finished the sentence with "I am a Josh Turner fan." In the next comment I posted a link to an awesome You Tube video of one of Josh Turner's songs. I got a phone call from my Dad shortly thereafter. He was on a roadtrip. Somehow his phone could not open the comments so he did not get "the punchline". I recognized the seriousness in his tone immediately when he declared that he had seen my Facebook post. He had perceived that I was announcing my status as a lesbian, which I am not. I guess I gave him a little "experience". When I filled him in, he did laugh that time (with relief?)….and proceeded to "unfriend me". It took me a few days to notice. I thought my parents would know me better by now. Ha ha. (I think I am so funny).
Back to the main event:
Two short days ago, I returned from a Hay House Writer's Workshop in San Francisco. One of the many huge take home messages is that writers must serve as the cheering section (which includes any and all publicity) alone for as long as it takes to attract your "audience". My addition: Some artists only get it after their death. If it comes sooner, bonus. Recommended was a book called Platform by Michael Hyatt. It is required reading for all published Hay House Authors. I have been resisting the idea of developing my Platform since my clever 16 year old daughter delivered crystal clear advice nearly a year ago now, "Mama, you should to be writing a blog". It is funny how you can make excuses when you are not ready to hear the specific customized advice perfect for you.
Maybe I should better introduce myself. I am a Retired Family Physician who is starting a Health Blog: a Holistic Health Blog. I need to throw the word Holistic in as I see it as nebulous and broad in scope.
Dictionary.com defines Holistic Medicine as identifying with principles of (w)holism in a system of therapeutics, especially one considered outside the mainstream of scientific medicine.
I choose the word nebulous despite its meanings: hazy, vague, indistinct or confused.
I see opportunity in this lack of clarity. I have been blessed with many interests. I see connections to health outside of mainstream Western Medicine as having great importance. I am passionate about über-health which I define as health even better than what is commonly considered good. I have a burning desire to serve the highest good for all people – first and foremost, myself. I believe that only by helping myself first can I ever hope to help others (just like the airlines advise: manage your own oxygen supply before assisting others. Pretty self-evident.) I will be my own guinea pig – test different hypotheses. I take clinical interest in human capability. I have been an armchair Philosopher for the past 20 years which gently led me by the hand in so many different directions. It all percolated down to my discovering an affinity for telling stories. Storytelling has been with us for thousands of years for a reason. Distilling all of my experience, Stories, dancing, art and music are the most potent therapies for humankind. Stories entertain, connect us, heal and teach. I do not claim to know all that much BUT I notice a lot. I am 100% sure and committed to develop my gifts to help others. I invite you to join me in my exploration, through my life experiences, of how to enhance, maintain and restore health. To give me even further 'credibility', I have also played my role as the Patient. I was handed the label of Bipolar Disorder after displaying manic behavior complicated by 'psychotic symptoms' in October 2012. As the Practitioner, I will aim to enlighten your health by telling stories… Sounds easy and fun, doesn't it?
"We are both the Doctor and the Patient." BTW by we, I mean you too.
P.S. – Even before this post was complete, feedback starting rolling in. A friend expressed concern about the ineffectiveness of Facebook "games" to bringing awareness to Breast Cancer. Here is the link to a blog by a Terminal Cancer Patient on this topic: 
The author's perspective makes sense. She makes some valid points. I feel deep compassion for her. A favorite concept of mine is "Live and let live". It is miraculous for your health… Playing, fun, lightheartedness and the"tee-hee, wink-wink" attitude are also very good for your health. Judging others is detrimental to your health. Tricky to know how to live sometimes: to honor your own needs while honoring those around you. The age old human dilemma. At some point, we must each take full responsibility for ourselves (our own feelings). Will not elaborate here but it comes up in other stories.
Another patient blog critical of the "game" is linked within the prior text. 
This blog is written by a woman whose cancer was also terminal.
Another repeated concept for me: Evaluate the evaluator.
I am not saying to "judge" others but more "consider" who you are taking your advice and guidance from. I encourage compassion BUT not to be run over by someone else's issue that has nothing to do with you. How helpful is it to buy into someone else's illness mindset? Does that sound bold??
I love Don Miguel Ruiz's analogy (has come up many times in my stories): if everyone had the same skin disease and one person became cured, the cured one would appear to be diseased. The disease is "normalized" when everyone has it. Can anyone be truly "objective"?
To clarify: Raising awareness for Breast Cancer was not forefront in my decision to "play the game". It really aligned to what I am doing in my life: writing, laughing at life, opening up to awareness, following my intuitive nudges, giving birth to my Holistic Health Blog, enabling learning experiences, playing with words (some words have more than one meaning – ya think?), the power of words etc. You get the idea.
I wonder if a collective thinking process has anything to do with Cancer development? Or any and all disease? I am far from the first to wonder this. A very successful book by Lousie Hay (as in Hay House Publishing) called "Heal Your Life" was published long ago with this message. No, I have not personally read it. I continually modify my thought patterns as I gain awareness of and insights about them. I am very mindful about what I think. Despite that, I have been declared a patient with Bipolar Disorder. (I have come to see how my thought processes and belief systems/templates manifested this condition into my life). I wonder if there are other explanations for many of our medical diagnoses? Maybe they are not what we have been led to believe. I have noticed a few things. There was a time we used to take out everybody's tonsils remember? Maybe some fantastical solutions lie just outside of our present imagination. I love to wonder about that.
The moment in your life when curiosity replaces fear is a spark of magic. Julian Velez
Just in case you missed it: I am pregnant with creative ideas. What did you think I meant? Ha ha. Not that I have closed the reproductive chapter in my book of Life. I am still open to another Blessing. Call me Selfish. Maybe it will come in a way other than "the old-fashioned way". Whatever that means. I remain open…and curious.
March 24, 2014 (Date Written)
April 11, 2014
Came across this epic April Fool's Joke (2 minute video):
Kind of like my little prank with "I am pregnant"…
See! I am not the only one with this style of humor!! The Professor was a super good sport about it too. Every Rule has its shortcomings…